Sweet '17 Singles Series
"Twin Peaks is dishing out a beautiful array of tracks with 'Sweet '17 Single Series.'"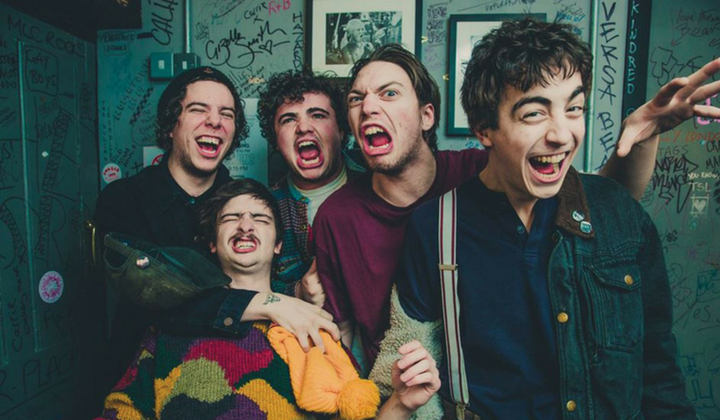 Published
Starting in July, the Chicago-based garage rock band, Twin Peaks, began filling the later half of 2017 with a stream of singles, releasing two songs each month until December. Now in the third month of this initiative, titled "Sweet '17 Singles Series," the band has already gifted their fans' ears with dreamy, beautiful tracks that seem to flow on the summer air and welcome listeners to each month with a warm wink of an eye.

The tracks on the next set, "Shake Your Lonely" and "Sun and the Trees" are calmer and smoother than the first two, exuding the melancholy of August. These songs bring back the rawness of "Wild Onion," Twin Peaks' sophomore album, extracting honest introspection and melancholy dreaming from early-adulthood. Yet these tracks have less noise, bringing out twangy, billowing guitar riffs and soft vocals. "Shake Your Lonely" twines two complementary vocals, from Cadien Lake James and Marisa Nakamura, with a smooth trumpet and the band's signature instruments to form a sweet, consoling track involving a dialogue from one friend to another. "Sun and Trees" continues the melancholy thread, telling a story of wanting, for a friend, for someone to love, to enjoy life with. The track smoothly leads the listener into a late-summer daydream.

September's set, which includes "Come For Me" and "Fat Chance," is more lively than August's, infused with the chilly comfort of autumn. "Come For Me," is a sweet tune about the hope and tranquility love can bring into our lives. Clay Frankel's usually-dynamic voice is more composed here, grooving along with the melody in a relaxed-manner. A mellow harmonica leads the track to the outro's warm finish. "Fat Chance," the last song of the "Sweet '17 Single Series" so far, is a warm, acoustic solo melody sung by Cadien Lake James. As he strums his guitar, he sings of leaving, loving, and missing home. Within this beautiful string of introspections, James admits his love for the road and his band, but his realization that a home makes him feel grounded and at peace.

Twin Peaks is dishing out a beautiful array of tracks with "Sweet '17 Single Series," challenging themselves to both explore a new sound and return to old themes as a way to learn and grow in 2017, a year that is challenging all of us to reflect and make a change, both within ourselves and in the world around us. Month by month, Twin Peaks is showing us that they are only getting better as a band. Stay tuned for October's singles.