Interview: Bat House
The Boston psych-rock quartet shines light on their favorite venues, musical influences, and sparkling water preferences.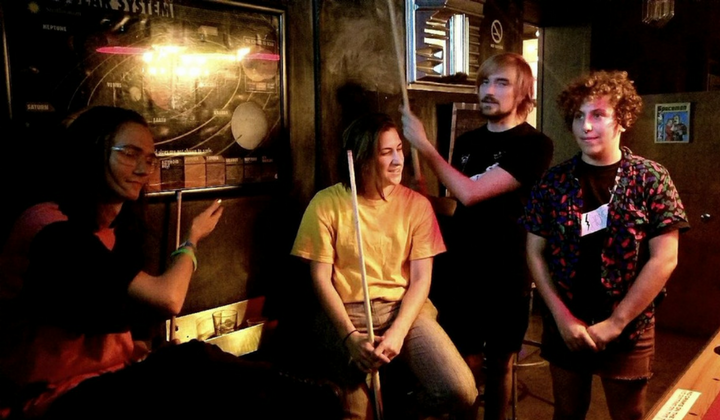 Published
I'm Jonny, from Junk Music with Jonny, here with Bat House! We're in Spacebar, it's very relaxed, they're playing pool, I'm interrupting their game like a jerk. So… Where are you guys from?

Emmet: We're from Boston! We all met there, but none of us are actually born and raised in Boston, we just all went there together.

Oh, that's cool, where did you go?

Pompy: Berklee College of Music.

Oh, right on! So you've all been into music for a long time, are you guys enjoying it? How far are you on the tour?

Shane: Oh yeah!
Pompy: We left on the 8th, so I think we're about halfway through!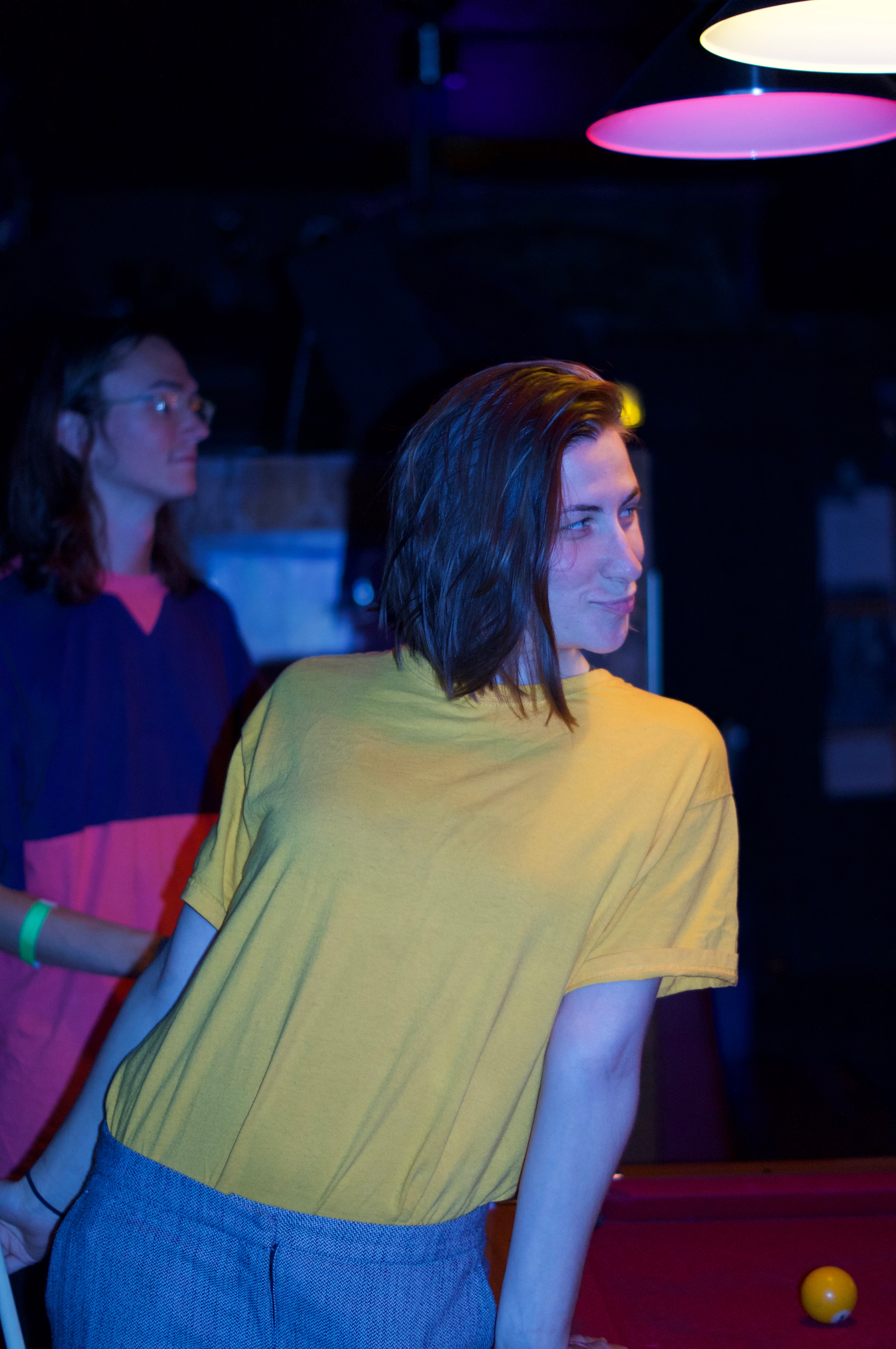 Do you have a favorite place you've performed at so far?

Pompy: This place is pretty cool. This is definitely the coolest venue we've been to. It's been different places, we played in record shops, an art warehouse space which was cool… Kind of like, all sorts of stuff. It's the first tour where we're not playing in basements every night. This place is my favorite so far.

What kind of music would you describe yourselves as?

Shane: I just call it psychedelic music.
Pompy: Indie psychedelic rock?
Emmet: Yeah, it's a lot of different things.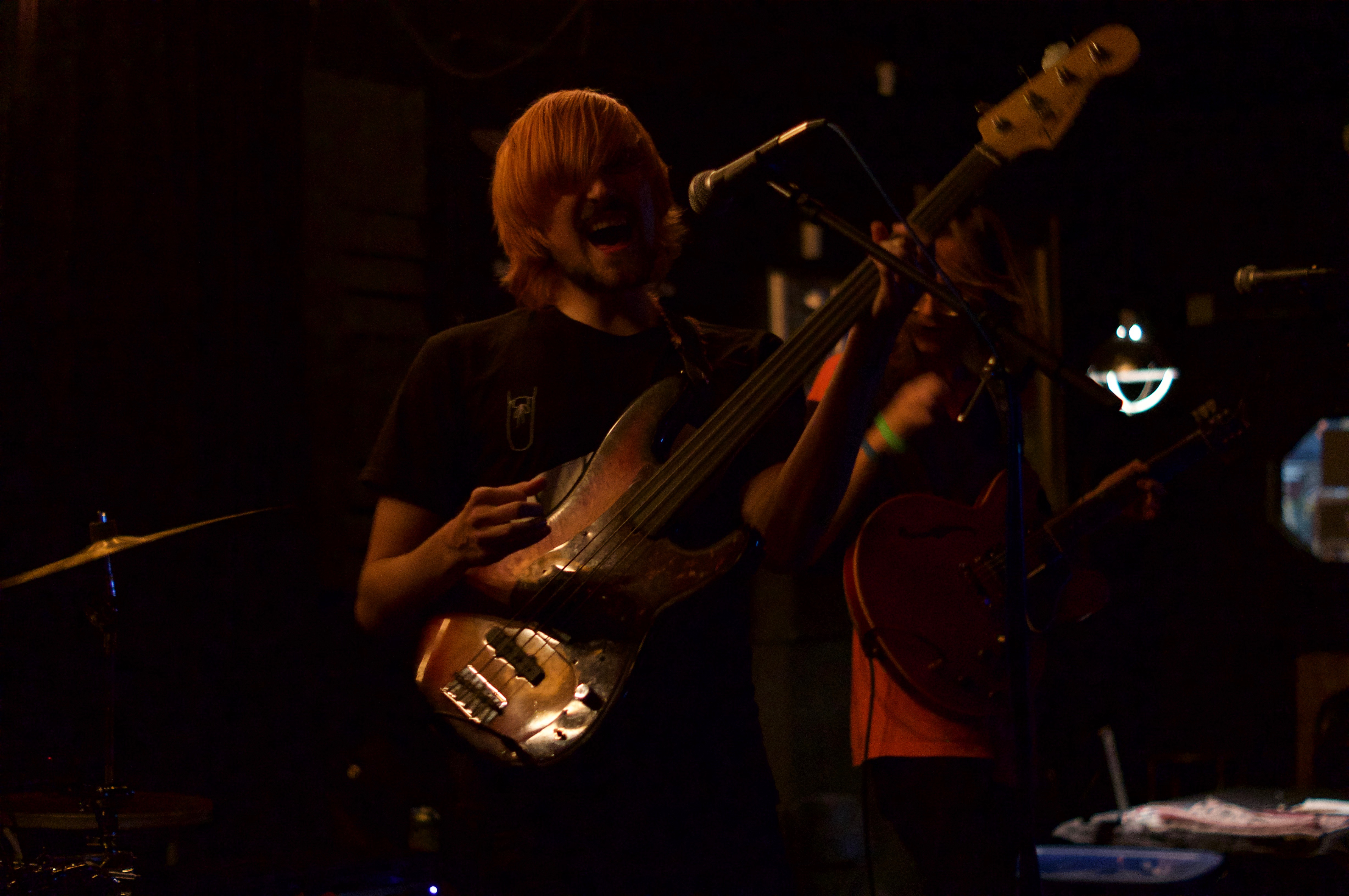 Who would you say your inspirations are as a band?

Ally: We draw from so much.
Shane: My influences are… Radiohead and Frank Zappa. Those two.
Ally: I don't think I could pick anybody. I think as a guitar player, St. Vincent is a big influence, but us as a band, it's so much different music… Hip hop to jazz to folk music to rock, really whatever.
Shane: Early Pink Floyd is a big influence.

If you each could describe yourself as a fruit, what would you pick?

Shane: Banana.
Ally: Strawberry.
Emmet: Grape.
Pompy: Kiwi.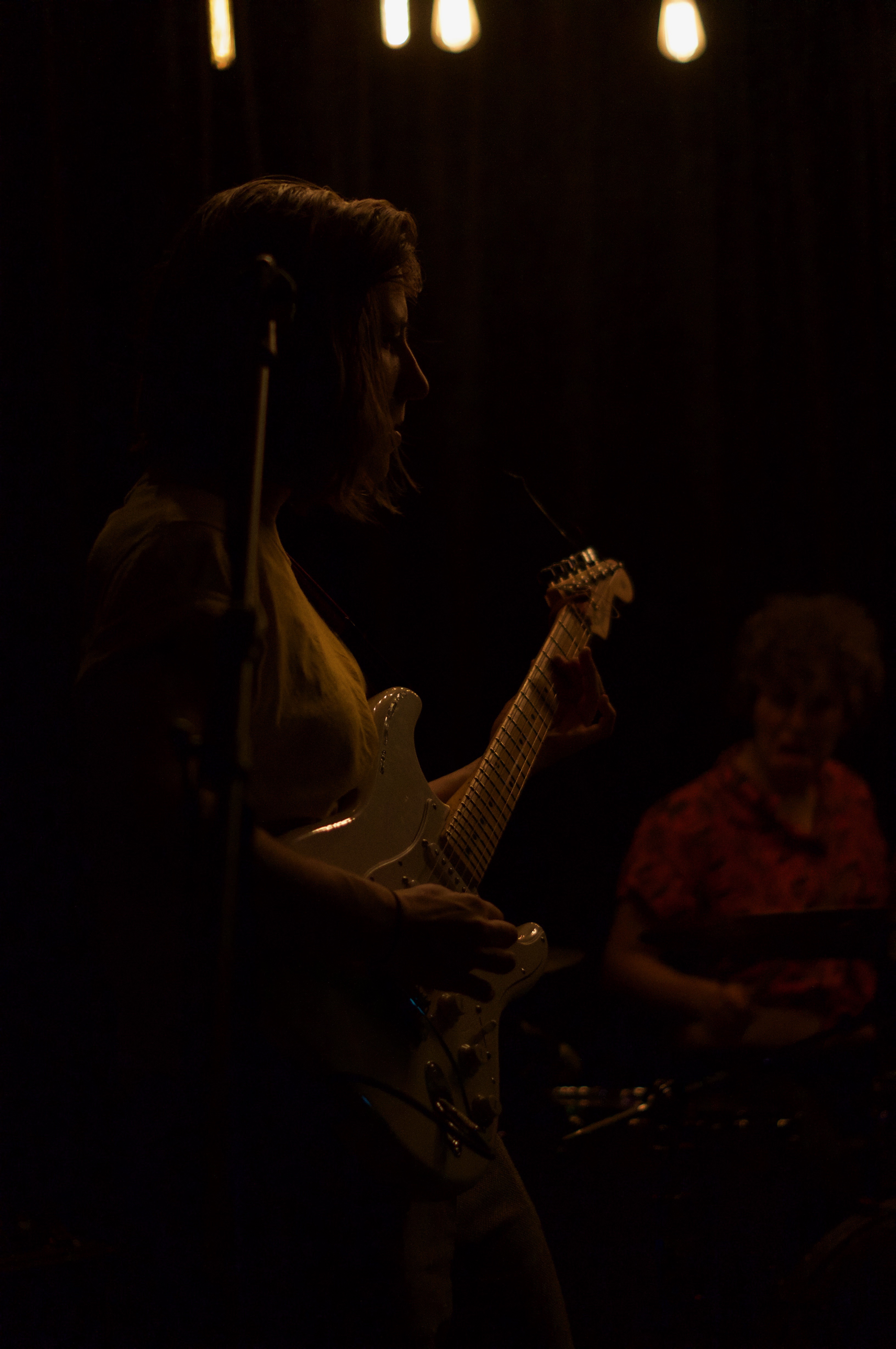 And the last question: What's your opinion on La Croix? The bubbly drink?

Shane: We don't believe in La Croix, we believe in Polar.

You wouldn't get along with anyone in AROUSE, then. That's bad.

Emmet: [laughs] I will say that I think polar seltzer is a Massachusetts thing.

Yeah, I don't think I've ever heard of that.

Ally: La Croix is definitely a newcomer to Boston. Should we try one?

Yeah. I recommend pamplemoose.
Stream Bat House's most recent single, Endless Stair, at their bandcamp page here.
Catch Bat House on tour:
10/25: Middle East, Cambridge, MA
10/26: The Thirteenth Floor Music Lounge, Florence, MA
10/27: Blind Moose, Bloomfield, CT
10/28: Purchase College, Purchase, NY
11/3: Trans-Pecos, New York, NY
Additional Tour Dates Here