Vince Staples Dials In on FM!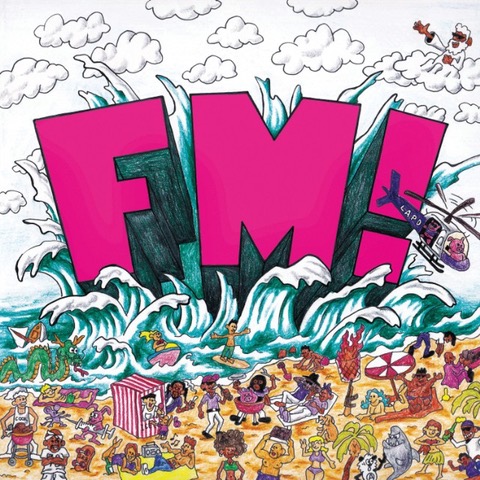 Published 11.6.18
Slowly but surely, Vince Staples is approaching a million followers on Twitter. This is a good thing – he can be sickeningly funny and clocks in as one of the only people to go toe to toe with Joe Budden on his own turf. For years, he's been nagged by definitions of himself that aren't rooted in his accomplishments, but in his associates. Vince is, at once, one of the best and brightest disciples of West Coast rap, a former Odd Future acquaintance, and a major label signee who acts like anything but. He caused an uproar when he said the 90s were overrated – not in some sort of bullshit marketing tactic, but a genuine comment in the same vein as saying Michael Jordan and Donald Trump are the same type of person.

All of this is to say that Vince is a person who has talked a lot, on the record – on his own records, he's been crisp and careful with the words he uses. This has been true since his beginnings, and it's held true through all the sonic changes he's put himself through since signing to Def Jam. FM! Is the briefest release in Vince's catalog, but it has enough bite behind it to go toe to toe with any of his other projects, period.

Vince is very much in the now on FM! – the production throughout is handled by Kenny Beats, who's had a hell of a year himself behind releases from 03 Greedo, Rico Nasty, Key!, and Freddie Gibbs. For those unaware, this shit knocks – Kenny's double background as an EDM artist and hip-hop producer has allowed him to key in on beats that come off as straight-ahead trunk-busters.

All the songs here are only a shade or two away from being plain-jane LA jams (and there is a Tyga interlude here), but Vince and Kenny (no, not that Kenny) find real chemistry here. All these songs bang to be sure, but there's a sourness here – the Linkin Park-esque 808 line on opener "Feels Like Summer," the woozy effects on "FUN!" – that helps bring home Vince's points throughout the album. Those points, to be clear, are not super positive: Vince raps his ass off about where he's from, what he's done, and what it takes to make it in Ramona Park, in a way he hasn't since possibly his Shyne Coldchain mixtapes. "Outside!" and "Relay" are good examples of this – he's recounting his past with menace, vengeance almost. It's a thrill.


<!YouTube embed-->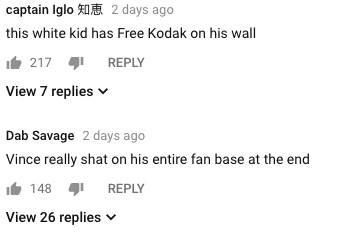 <!Photo should be on the side of this upcoming paragraph-->
There's also some real trolling going on here, and it's beautiful. We get the smallest morsel of an Earl Sweatshirt track on FM! radio – you know it's only 20 seconds, but you're still mad that there's not more of it. (The Tyga interlude is also pretty slick! We're rooting for a comeback.) The project's last interlude has a caller who can't name anyone famous whose name starts with V … except for Vanessa Williams, go figure. The irony there is almost low-hanging fruit, save for the layers in it.

FM! is marketed as the project Vince made for himself – it's a rare instance of that sort of thing not only being passable, but great. This project plays like the radio station Vince would put on sitting in traffic on the 305 – the lines here bite ("My black is beautiful, but I'll shoot at you" on "FUN!"), the bass punches, and the whole thing is smart and muscular in a way that only a few rappers can tap into consistently. Put another way – the beats make great party music, but the lines here are absolutely sobering ("First months still feel like summer, cold weather won't stop no gun, or wrong hat, wrong day, I killed my brother" on "Feels like Summer").

And it's still catchy.

B+


Sam Shomette beat a sinus infection the day of a Vince Staples concert and has a terrible recording of "Norf Norf," but it's a live performance so it's cool. He also wants Kamaiyah to blow up. Listen to the new Jay Rock album.
<!Apple Music embed-->



<!Spotify embed-->