Review: Joey Bada$$ // ALL-AMERIKKKAN BADA$$
"The Pro Era figurehead does his damnedest to bring real hip-hop back in 2017."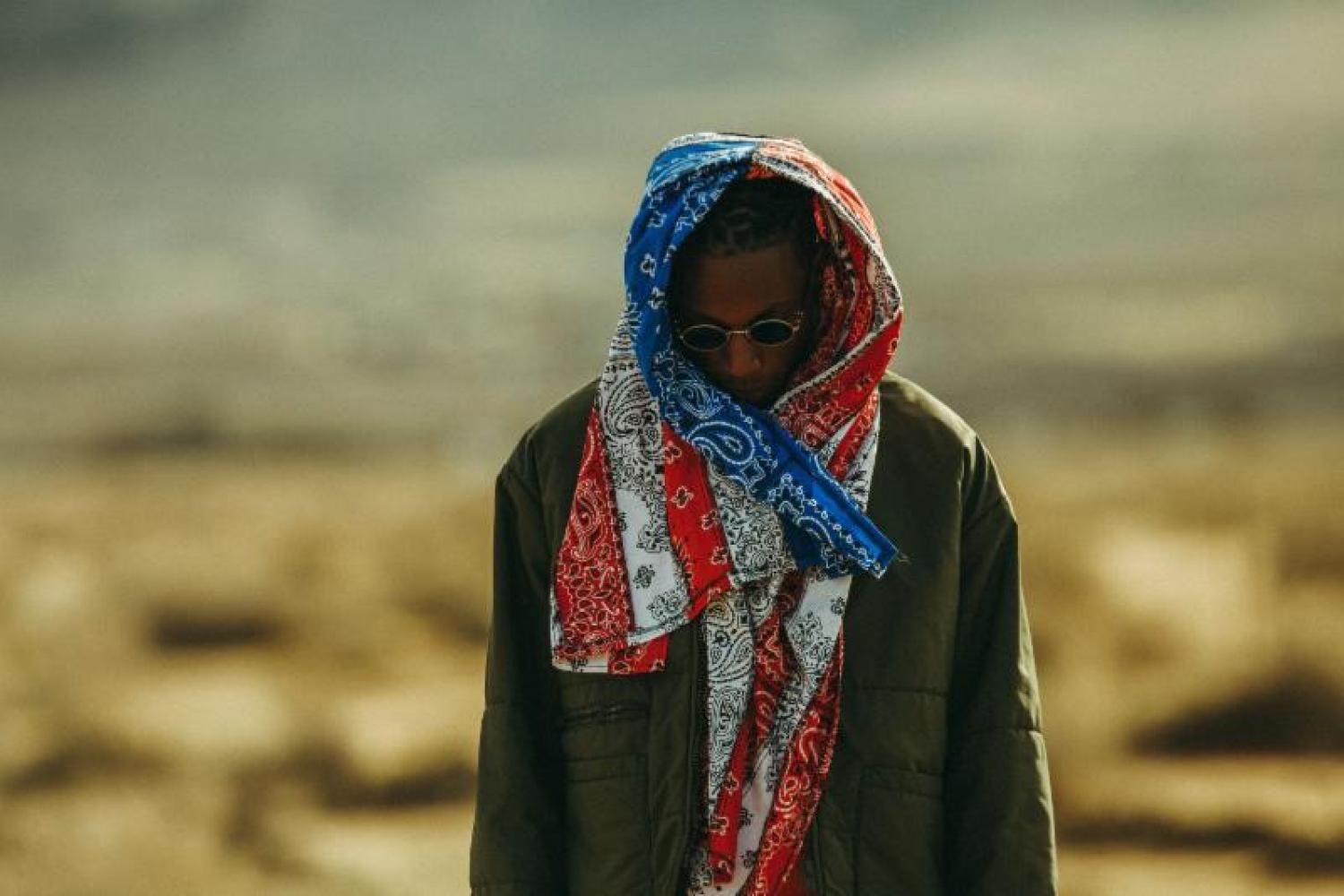 Published
New York isn't the center of rap anymore. The East Coast / West Coast binary that defined the 80s and 90s has dissolved into cities of upstarts in the Midwest, the South, and so on. The argument can be made that for some time, rap in New York was robbed of the national spotlight. Does Nicki Minaj ever really rep Queens? "All the Way Up" was the last single from real NYC rappers (Remy Ma and Fat Joe) to take off, and even then, it needed a little help from Jay Z, an established legend. The argument can be made that El-P is actually the most popular rapper from NYC right now, by virtue of Run the Jewels. But that's besides the point, because Joey Badass's objective seems to be the change that narrative.

Blessed by the nonrelease of Kendrick's 4th studio album on the same day, rap fans of all sorts can appreciate what Joey is doing on this album. While B4.Da.$$ received mostly positive reviews, its commercial release could be described as modest: 54,000 units in its first week. Not Drake or Kanye West levels in any case, but Joey seems to have his sights on something of that level – he hasn't slowed down since 2015, feasting on freestyles and interviews and all sorts of press. All of this culminates with his second studio album, All-AmeriKKKan Badass.

In an interesting move, album doesn't quite start with the same ferocity that's allowed Joey to carve a niche within hip-hop to this point. "For My People" and "Devastated" show Joey's ear for a hook, a melody that he can work with his surprisingly capable singing voice. The latter is Joey's first gold single, more or less proving Joey's capability on the charts when he wants to showcase that. The heavy hitting moments start to roll in soon: "Temptation" samples a viral video of Zianna Oliphant; the track ends with her crying. "Land of the Free," while sticking within the poppier headspace of the album thus far, stands out with killer production – grainy drumbeats back up some saccharine synth leads that feel like the skeleton of an old M83 track.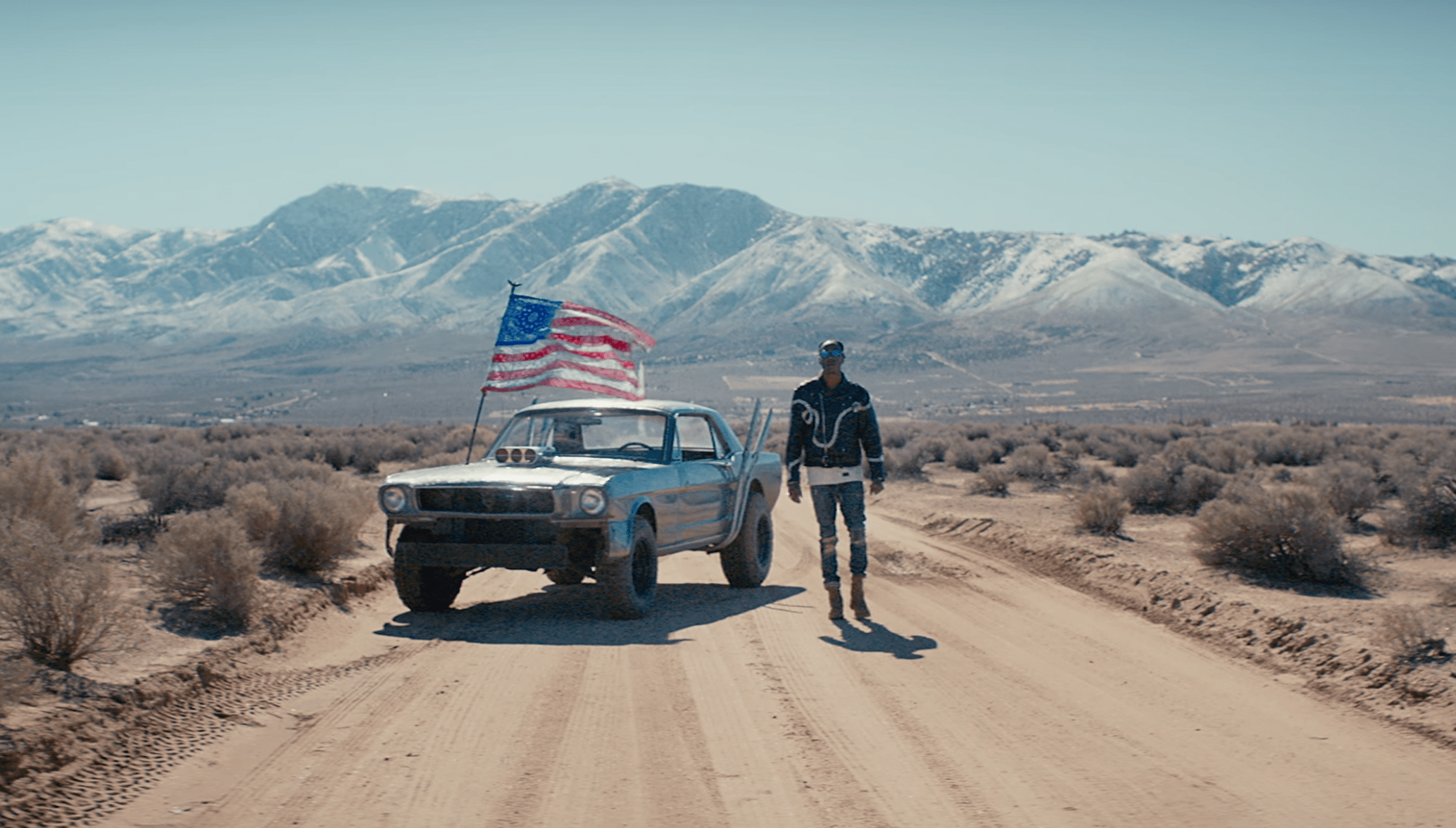 The first five tracks had some "oh, shit" moments on them – the last seven are mostly those "oh, shit" moments. Case in point: "Y U Don't Love Me? (Miss AmeriKKKa)" expands on a killer comparison: America as the wayward girlfriend, one of a few ways to conceptualize the ugly racial situation in the United States. By this point, Joey's taking us back to 1995: New York, boom-bap, and a real snarl on your face as your rapping. "Rockabye Baby" won't get played on the radio because Joey screams "Fuck Donald Trump" (the mix gets distorted, even), which is sad because occasional pop-rap star ScHoolboy Q drops a monster of a guest verse. The song itself is also well-structured: Q's verse starts out with most of the instrumental dropping out, a clever move to spice things up.

"Ring the Alarm" has Pro Era members Nyck Caution and Kirk Knight, along with Meechy Darko of Flatbush Zombies. An album that could potentially top the charts its opening week is complaining about real rap being gone – 2017 is full of surprises. Not to diminish the cut itself – it's a banger. "Super Predator" and "Babylon" have Joey taking an honest look at how black people are treated in America (spoiler: not very well), and while the topic is obviously not lacking in hip-hop, Joey Badass's charisma and lyricism give him a fresh voice for the topic. Both tracks also feature more authentic Jamaican patois than on the last two Drake albums (zing!). "Babylon" specifically is interesting, because for the first time on the album, Joey sounds genuinely frustrated about the state of things – not just mad, frustrated. Also of special note: killer lines about the branches of the government. The album flows here through boom-bap and jazzy instrumentals that Joey absolutely slaughters.

The last two tracks feel like a different section – an epilogue, maybe. A J. Cole guest verse doesn't qualify an epilogue, though, especially on his track, "Legendary." 'I taste the peace and prayed it never leave my tongue.' Cole really pulls through on here and avoids the pitfalls he often can't avoid on his solo work. This is "High for Hours" Cole, not "Déjà Vu" Cole. Badass comes through, too, with some black male / blackmail wordplay that stands out among the other "oh, shit" moments here. Instrumentally, the opening drum break really captures the ear and the horns personally remind me of … Beirut? (This is a compliment.) All this leads into the massive ending track, "AmeriKKKan Idol," where Joey gives a masterclass in riding the pocket, even when the only thing backing him up is a guitar loop, then proceeds to give another masterclass in dropping knowledge. To the uninformed, what Joey talks about at the end seems a few notches shy of background music to make tinfoil hats. But then again, people didn't think the War on Drugs was aimed to lock up black people. What do you choose to believe?

Where Joey shines here is on the grittier cuts after the beginning of the album, where his grasp of making 16 bars, 32 bars, and so on can be put on full display. His guests are appropriate, lyrics on topic (he, of all people, has the right to talk about wanting lyrics back in rap). He asks questions and doesn't provide answers to all of them, and that's okay: nobody knows the answers for some of the questions both asked and implied. The first third of the album honestly feels like him testing the waters on his jazz-rap and pop-rap potential, which is certainly there, but he's too involved of an artist to buckle down and make something that would really shoot up the charts. In that sense, you can squint and say Joey flounders a little bit. But he knows his strengths, and you can't make an album called All-AmeriKKKan Badass without having some tracks that are just plain nasty. The good outweighs what bad things are on this album, and even then, they're not even bad, just not up to the incredibly high standards Joey has set for himself at 22 years of age.

All-AmeriKKKan Badass is a worthy addition to the AmeriKKa-rap-album canon.

Best Tracks: Rockabye Baby, Legendary, Babylon, Land of the Free
Worst Tracks: Good Morning AmeriKKKa, For My People

Listen to this rappity-rap ass album on wherever you stream your music.