"Live Your Truth": A Conversation With Ron Gallo
"Being authentic is just... being yourself. No matter what it is - no matter how "lame", or "weird", or "terrifying", or "kind" it is. Just being whatever it is, and not being afraid to do that."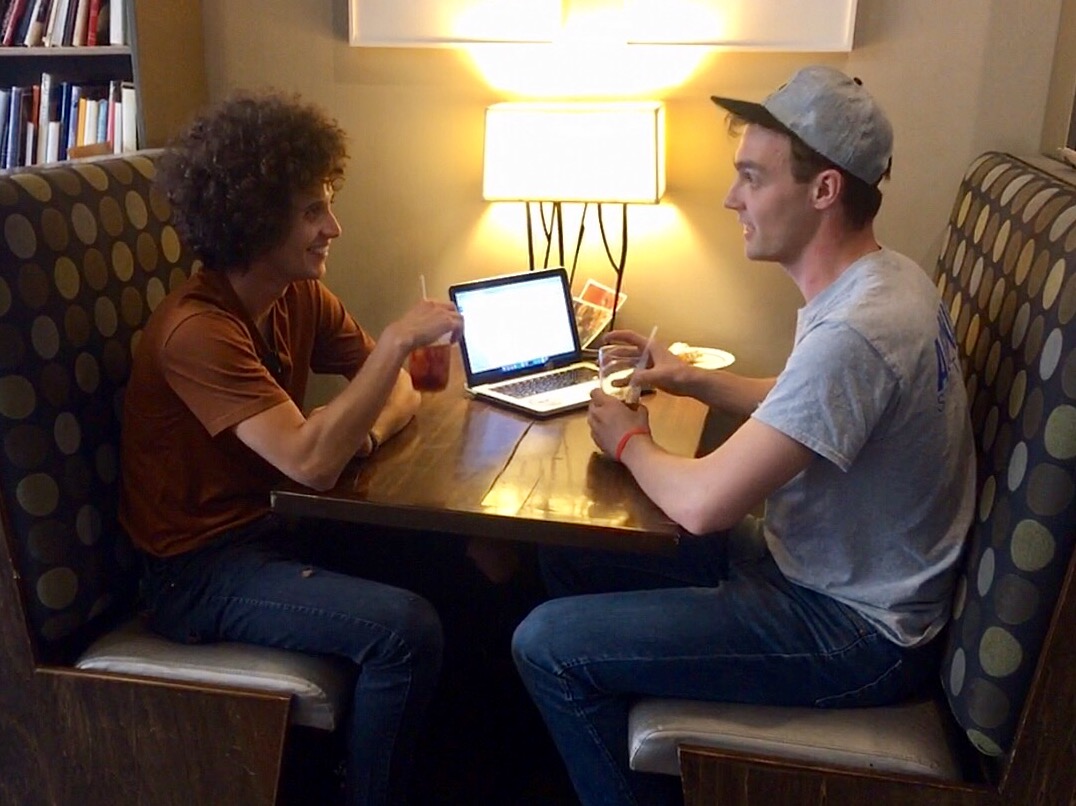 Published
Last June, I decided to shake things up in my life. After a few years out of the country, I returned home and bought a ticket to my first major music festival. None of my close friends decided to go. Nevertheless, I packed my car and traveled the few hundred miles alone to Manchester, Tennessee, for a weekend of live music at Bonnaroo. This turned out to be a great decision - partly, because I was introduced to a man named Ron Gallo.

After a day spent navigating main stage to main stage, I found myself with a gap in programming. Instead of heading to the tent to catch a nap, I wandered to the smallest stage in Centeroo, and watched a man with a killer afro take the stage. His band wore shirts reading "Rock and Roll Isn't Dead — We Are." They proceeded to seriously shred for 45 minutes in front of a crowd of about 30. Competing with Ellie Goulding, whose volume was audible from where we were standing, he entered a solo pronouncing "This is your part, Ellie! Take it away!" with effortless sarcasm, before diving headfirst into tracks like "Why Do You Have Kids?" and "All The Punks Are Domesticated [and All The Freaks Have Gone To Bed]". I was, for lack of a better term, enamored.

Fast forward 10 months. I've spun his most recent EP dozens of times awaiting the record I hold in my hands now, titled Heavy Meta. It's everything I thought it would be and more - a true, intelligently anti-establishment, self-aware, and loud rock and roll record.

I picked up a ticket to see Ron Gallo perform alongside Hurray For The Riff Raff in Cincinnati, and had a chance to sit down with him before the show to sip iced coffees and talk music.

G: So first thing's first, how's the tour been? I was surprised to see you on a bill with Hurray for The Riff Raff, which I'd only known for their quieter releases.

Ron Gallo: It has been amazing. They're incredible people, the band is incredible. Their new record is a lot different than the old stuff, it's more in the middle, which makes a lot mores sense. I think what really makes the whole thing work is probably the message, and the things we're trying to put out into the world. I think Alynda and I are very much fighting a similar fight - trying to get out there and empower people - so even though stylistically and musically we might be a little bit different, I think that's what really ties it together. It's really been amazing.

G: Let's talk Heavy Meta. How did you approach the record? Did you have the theme in mind, or was it more spontaneous, in a sort of "This sucks, let's write about that" kind of way?

Ron: [laughs] That's much more what it was. It wasn't created with any intent to make an album, I just started recording songs and writing songs and realized that the theme was like... pretty confrontational. To myself, to the world around me - so it just started there, just digging deep within and trying to look at all the stuff that I thought needed to be tended to. Just asking questions, y'know, started to face it a bit.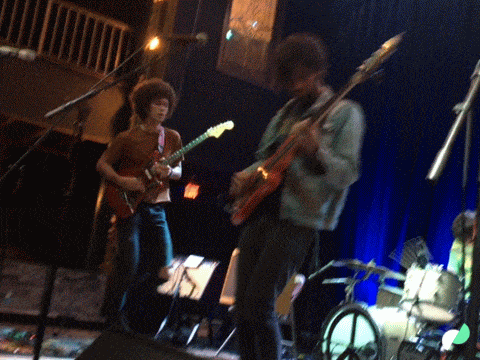 G: That's definitely something that's rare to see, someone so openly cynical of the music industry - lines like "All of the rockstars are behind the bar / Serving computers with acoustic guitars"... So what are your visions for the future of music in general? I can imagine it being pessimistic in seeing what you see, but thinking there might be a silver lining in the booming DIY scene.

Ron: What's interesting is, that song is a few years old. It really stemmed from my frustration with the complacency and safety of music, and artists not using their platform to use their voice - to talk about issues, whether they're social, or political, or personal... And that sort of created this feeling of complacency, amongst especially the american people. I mean, that's what I'm around, so that's all I can really refer to… But it's interesting. A lot of people right now are upset or frustrated with the political climate and the results of the election, and I think when that song came about, my frustrations were with the same kinds of things that allow things like that to happen. People just kind of living, being oblivious, not questioning themselves or the world around them, music and culture just kinda being like... bleh. Like, there's not really anything for people really using their platforms correctly, and because of that silence, everyone kind of kicks back and lets things go wherever they're gonna go, and now we're in a situation where a lot of people are pissed off and upset.

That's how I was feeling a few years ago when I wrote this record. But! I'm actually now infinitely more hopeful now than I was when I wrote a lot of those songs. I've definitely taken a much more compassionate perspective than I did two to three years ago when I was just kind of in like… In a frustrated place with myself. But I made some changes, and started to take responsibility for myself. So I'm actually a lot more hopeful, to answer the question in a long way. I actually like where music is going, because unfortunately, it takes something going awry for people to wake up and be like "Shit, we have to do something!" So all of a sudden, people are using their voices and using their platform, and I'm like… where were you befoooore! An age old tale, y'know.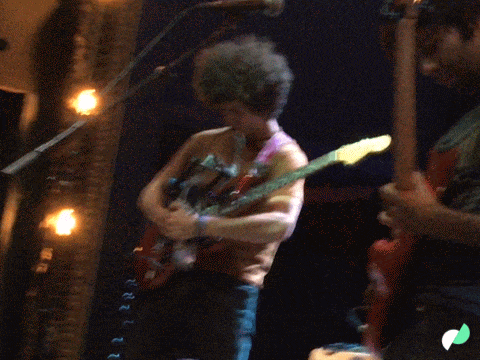 G: See, complacency seems relatively easy to define… On opposite side, though, we've got authenticity, which is much more vague. What makes something authentic or not? RG3 and Heavy Meta shine with authenticity from my perspective, so I wanted to ask - what do you feel makes music, art, or anything truly authentic?

Ron: I mean, it's really as simple as finding a way to be completely yourself, or the closest to yourself as you're capable of being. And that takes a lot of fearlessness, I think. Not in a heroic way, but just - if there's something you want to talk about, or if there's a problem that you have with something, to just be vulnerable enough to talk about it. To not be like, "Oh, I need to be all cryptic", just to take things straight on that are completely true to you, and live your truth.

And that's just so funny about now - I think people our age, in our generation, struggle with this idea of authenticity. We romanticize the past, the early days of rock and roll, the rock and roll myths, and think that they had all this authenticity, that they led these hard lives, and all these wild stories… So people now kind of revert back to the 60s and 70s and romanticize, and try to recreate those ideas in their head. And that's not... Authenticity is not trying to recreate something that you think was authentic. Being authentic is just... being yourself. No matter what it is - no matter how "lame", or "weird", or "terrifying", or "kind" it is. Just being whatever it is, and not being afraid to do that. And that's stuff you can do anytime, anywhere.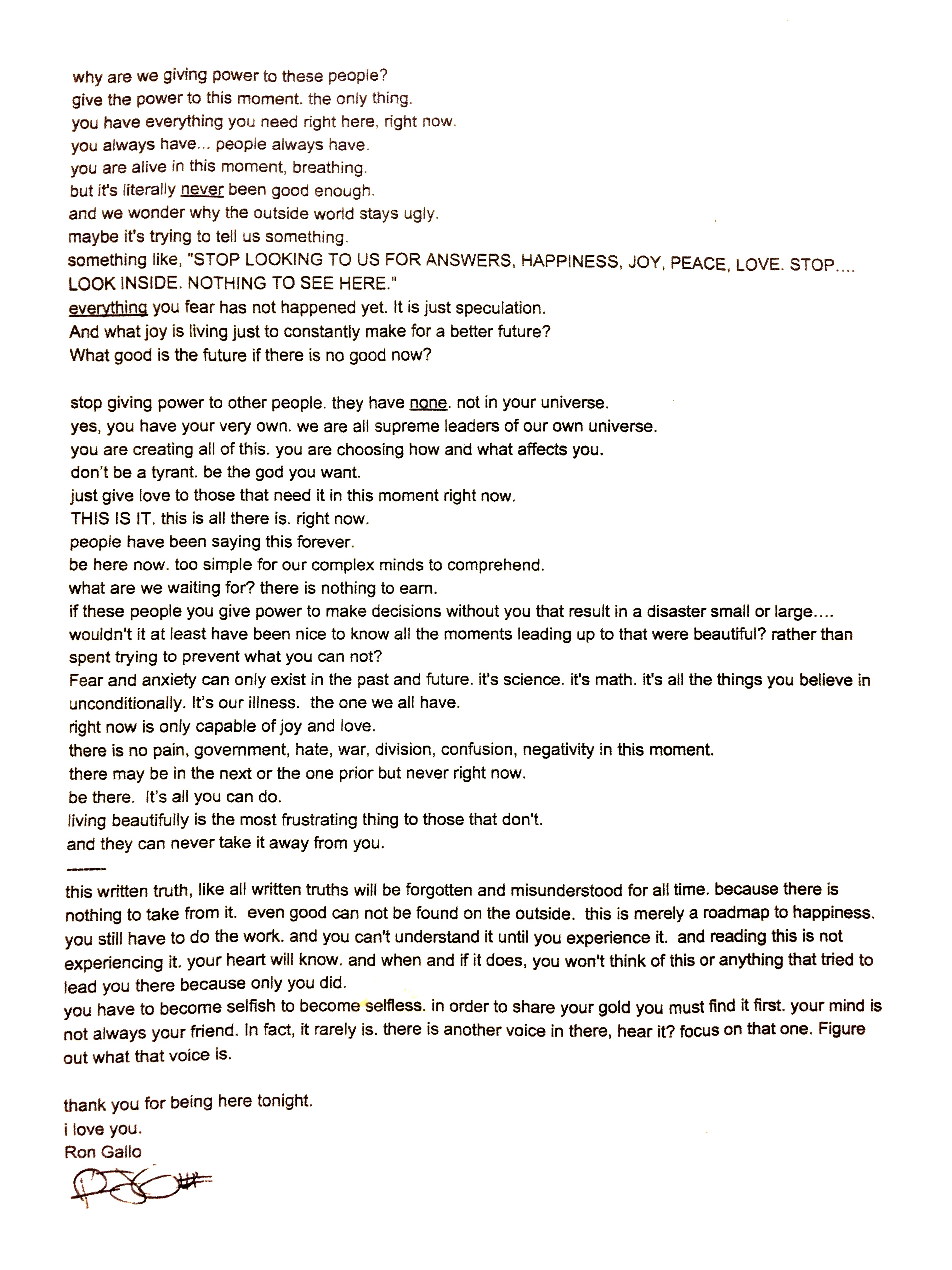 G: Any final thoughts?
Ron: I guess since we were talking about authenticity... I would want to encourage people to be themselves. To be their weird selves, all the time. It can be liberating. I'm always working on that… We all get in our heads and have anxieties and stuff - but those are good moments when you can just let it all go.

Ron Gallo's new full-length, Heavy Meta, is out everywhere now on New West Records.

Catch Ron Gallo on tour this summer:
5/2: Old Rock House, St. Louis, MO
5/3: Mercy Lounge, Nashville, TN
5/4: Saturn, Birmingham, AL
5/5: Civic Theater, New Orleans, LA
5/11: Terminal West, Atlanta, GA
5/12: Aisle 5, Atlanta, GA
5/14: Shaky Knees Music Festival, Atlanta, GA
6/1: Nelsonville Music Festival, Nelsonville, OH
6/4: Governor's Ball, New York, NY
6/6: Chameleon Club, Lancaster, PA
Additional Tour Dates Here