Can We Talk About This Solange Album?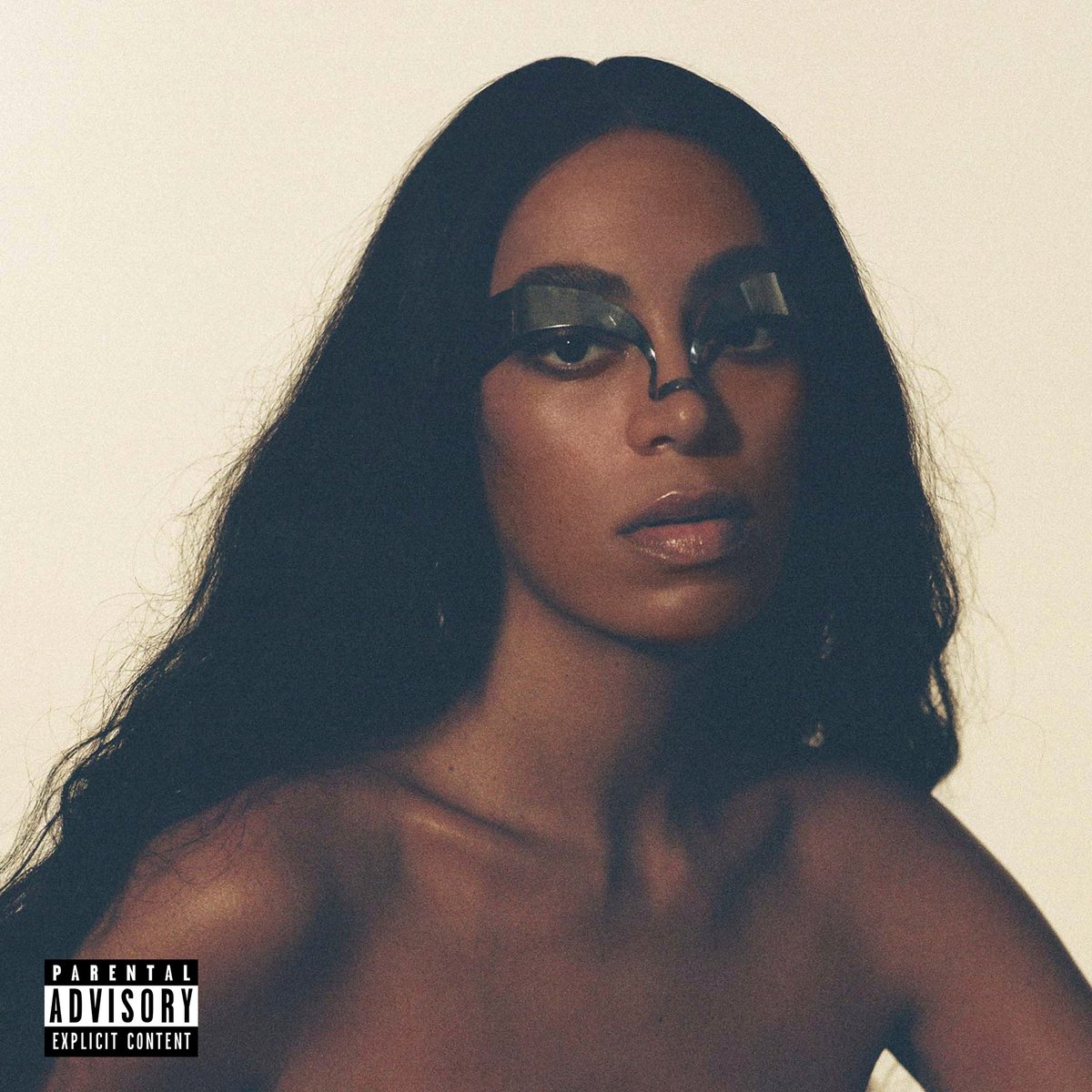 Published 3.5.19
Full disclosure: I'm from Houston, and that's what I wrote on the program notes for when I walk in the Shoe in May. Since I moved 8 years ago, I don't have much of it besides abstractions at this point - crawfish boils, the Beltway, hole in the wall taquerias, you get the idea. But living with a family whose whole vocabulary is talking about trips to Baytown and grandparents in Lake Jackson (and years spent in Port Arthur, rest in peace to Pimp C) keeps those abstractions pretty fresh, and for that I'm grateful. Houston's the closest I have to a heritage, and because of that I'm grateful for When I Get Home, with its shoutouts to Mike Jones, Devin the Dude, and Scarface, et al, because it's as close to an ode to Solange's hometown as we've ever gotten.

Solange's latest makes me think, about a lot of things.

I'm reminded of some of the criticisms levied onto Solange when she released A Seat at the Table - that her voice *could be* a littel stiff, *could be* a little lifeless, but the instrumentals saved her. To the critics' credit, she doesn't switch up her vocal style on When I Get Home, and if that's not their thing, then so be it. Take it from the singer's mouth, though - this thing is a sonic artifact more than anything else, and viewed in that light it functions wonderfully. This thing sounds Gorgeous, fitting into a weird canon of music shedding the negative connotations of music that "vibes" more than anything else, with its songs quite literally bleeding into each other (you can hear Playboi Carti faintly at the beginning of Time (is)).

I'm reminded that we contain multitudes. The second interlude on When I Get Home - "Pass the Mic" - gets straight to that point - "I can't be a singular expression of myself, there's too many parts, too many spaces, too many manifestations…" and so on. The brevity of this and every interlude on When I Get Home reminds me of Tierra Whack in the boldness of cutting off grooves while they're still hot (here's looking at you, "Not Screwed!").

Of course, I think about the songs a lot. Track for track, there are no duds, no skips, no flops, no nothing. On When I Get Home, Solange pulls from a startlingly wide range of collaborators and influences for each track - we contain multitudes, after all - and she flips from her takes on chopped'n'screwed to full on cosmic jazz and trace elements of psych-rock. It all sounds as insular as we remember Solange's music to be, with the caveat here being that she's brought a whole party's worth of collaborators to make this all possible, in a way that makes your head spin if you list all of them off. Hell, Metro Boomin is on background vocals for "Almeda," and any album that has that with guest vocals from Panda Bear and Sampha is just too much for any good music nerd to not get excited about.


As for Solange herself, she makes herself at home in airy high notes, but she's not above belting some tunes ("Down with the Clique," "Almeda," "Sound of Rain"). You wanted to hear her rap? She raps with Gucci on "My Skin My Logo" ("I didn't want to sock her, she had Gucci on her cleats!"), though she's got charisma to spare throughout the album, "Sound of Rain" in particular having an outro focusing on "swangin' on em" in a way that just has to evoke her sister Beyonce's work on Lemonade. Think of it as an analogue to the little thing Beyonce did with her ponytail - a strut of sorts. But When I Get Home deals with a lot more than that. "Things I Imagined" feels like the snap a hypnotist does to start a trance - you can't tell if Solange's incantation is leading the piano vamp or vice versa, and the same applies to the opening of "Dreams" before it blossoms into a simmering R&B jam. These songs in general feel a little more involved - if A Seat at the Table was a balm washing over you, When I Get Home feels more like the facemask you do with your friends instead of going out on a Friday night.

When I Get Home feels radical in a different way from her other work. A Seat at the Table was a complete shock to most - it was an artist's coming out party for a mature, developed sound, and a radical departure from her earlier releases. When I Get Home isn't announcing Solange as a new artist so much as it's taking the ideas and concepts we associate with Solange and putting them through the blender (chopped'n'screwed, if you will), creating a universe where a phrase like "the black yeehaw agenda" make sense, because everyone deserves a space rodeo, right? Solange thinks so, if the visual media surrounding this latest rollout has any say in the matter.
big love to the legendary hall of fame trick roper Rex Purefoy....83 still roping round the sun like tomorrow dont exist! https://t.co/Sd4ZxGOsJ0 pic.twitter.com/vEji6iZZx3

— solange knowles (@solangeknowles) March 3, 2019
When I Get Home will be labeled as an ode to Houston, and that's still correct, all things considered. But it deserves to be seen as so much more than that - we contain multitudes, after all. Affirmations of blackness are still here, from "Almeda" ("Black faith can't be washed away") to her selection of black women narrating the project (in particular, the poem recited on Exit Scott (Interlude) is, simply, beautiful). There's so, so much to digest in the grooves this album has. The problem with trying to summarize an album like this is, again, it's got a lot to say - it's that affirmation that music which is popular can still be intellectual, breathtakingly full of ideas and Dreams. Things I Imagined, as it were. I can't say everything about this in one review, so read more about it.

But more than anything else - listen to this album.
8.7/10