Concert Review: JID at Skully's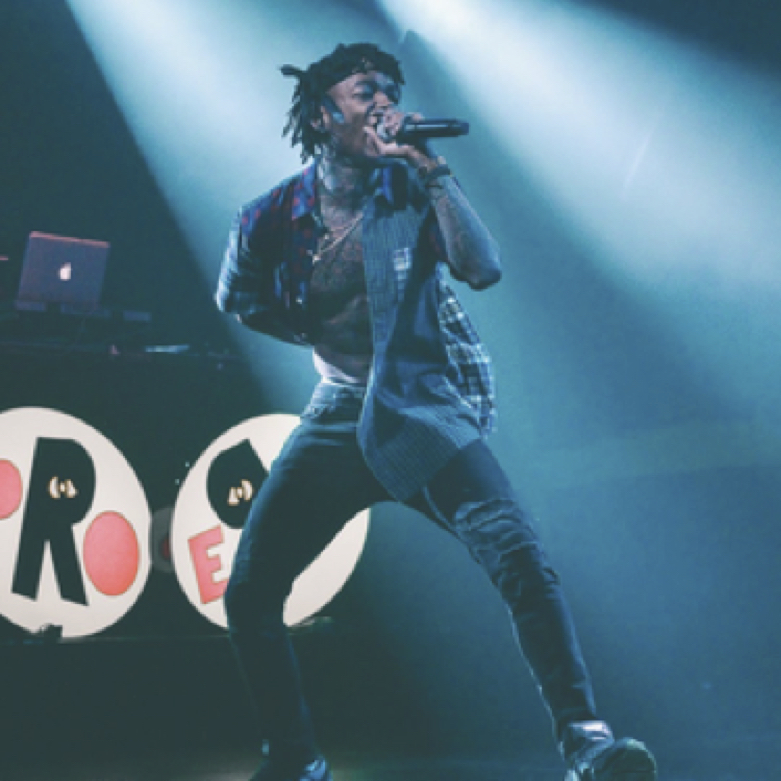 Published 3.5.19
we on Columbus, Ohio tonight🔥🔥
SOLDOUT @ Skullys

tomorrow in New Zealand otw Australia .#CatchMeIfYouCanTour
all thanks to da big god

— (J.I.D) (@JIDsv) February 19, 2019
I have never been to a concert before, nor have I been to Skully's before, but recently, I went there to see JID perform. If you don't know, JID is a rapper signed to Interscope Records and Dreamville Records, who has come to be widely loved in the past few years. People loved his first album, The Never Story, and his latest album, Dicaprio 2, has been successful as well. I'm terrible at keeping up with trends, so I only listened to The Never Story once and never returned to it until a few weeks ago, when I knew I was going to the concert.


But that was a mistake. JID can rap his ass off. I can't count the amount of times he changed his flow on a single song or how many times he kept rapping for the longer part of a minute without taking a breath. Aside from that, lyrically, he has witty punchlines (the one in Never is hilarious to me), intricate rhyme schemes, and he has no problem keeping his alliteration on point either. For an example of all of these put together in one verse, I'd refer you to the 3rd verse of LAUDER,which he performed perfectly at the concert. As a performer, he has an enormous stage presence, and engaged the crowd effortlessly. He was consistently energetic throughout the entire night, moving throughout the whole stage (one time he tried to crowd surf), and as far as the general mood of the crowd was concerned, no one was ever unsatisfied or bored. This is pretty noteworthy, as getting people to devote their attention to something for an extended period of time, even when they paid for it, is actually a pretty hard thing to do, especially considering that most of them are with friends.

Not only that, but I liked some of the fine details in the way he performed, for example, he would perform songs which were sampled in the beats he rapped over. I lost my shit when he played Scenario by A Tribe Called Quest. Also, there were certain times when he didn't know a verse, because it was a featured verse on the song, or couldn't fully rap his own, but he always made up for it by getting the crowd to dance or shout or something similar. It's a sign of talent that someone who was paid to rap can still satisfy a crowd precisely when he can't rap. It shows that he has control, and I like the sense that he has fun performing and doesn't take it too seriously or stress too much over things like that.

Aside from JID, the person who opened before him (there was more than one opener, but I only was able to see the last one), Reason, was worth seeing as well. He can rap his ass off too, and the beats he chose to rap over were just up my alley too, being heavily soul inspired.
So, the concert itself was great, but all great things have flaws. The only thing I didn't like about JID himself was that I think he had a tendency to use platitudes. Many times, between songs, JID would say things like "I made this song for the underdog" or "I understand your struggle" or something similar; to me, these come off as corny and forced. But I'm guessing most people don't feel that way. The majority of what I didn't like had to do with my specific situation. Like I said, this was my first time going to Skully's; never have I smelled so much weed in one place before (as a side note, something that's extremely interesting to me is how weed is illegal, but at the same time, there are spaces where the law ignores what's illegal, such as a concert; to paraphrase Slavoj Zizek, there are rules, but there are also rules on when and how to break the rules). The space was crowded to hell, and I was unsuccessful in really getting a good spot. Since I've never been there or to a concert, I did not think ahead, and brought my filled backpack, coat, gloves and scarf along with me. (Editor's note: RIP) When I got there, I was subsequently told that the place was not allowed to hold any of my stuff. This made it even harder to find a space, as my stuff kept bumping into people when I tried to move. I don't know what is and isn't acceptable at these kind of events, because again, I've never been to one, so it took me like 5 minutes to get over my anxiety and ask someone if I could go in further into the crowd.


When I got a good spot, I realized I'm a lot shorter than I think I am, and so, I had to constantly lean to one side or the other to get a good view. This posed its own problem, as on both sides, there were people dancing with each other and I'm pretty sure all of them didn't like me being so close. It was the only spot I could get though.

All in all, I definitely enjoyed this concert, and would go again even if I knew I wasn't going to get a good spot.