I went to 6 concerts in 1 week & only spent $15 & that's why Columbus is actually a very underrated music city
"Music is happening everywhere in Columbus."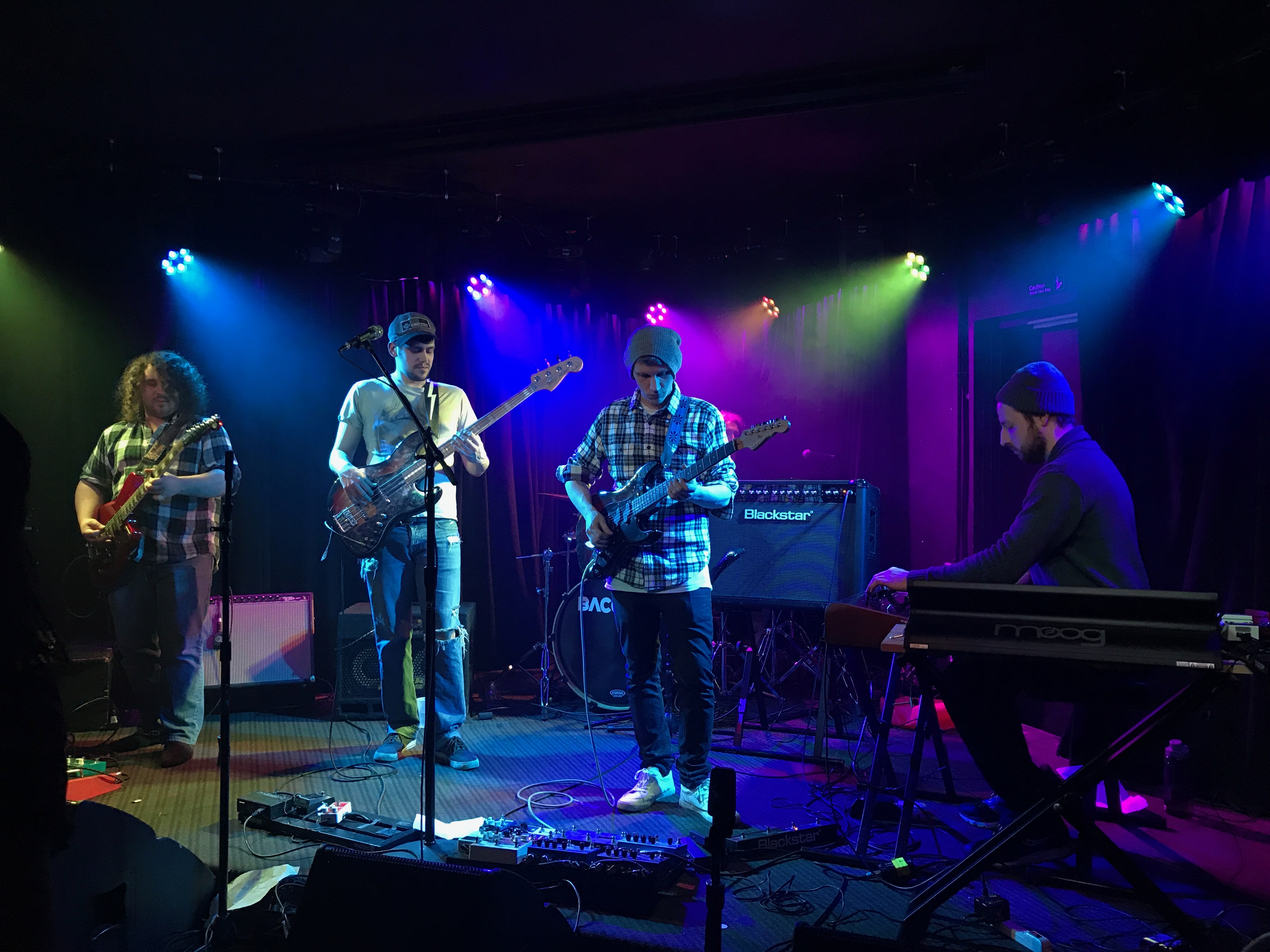 Published
Wednesday, 2.7.18: Weird Music Wednesday
ft. Baccano, Stormy Chromer, The Space Pandas @ Woodlands Tavern
Baccano & The Space Pandas are BOTH local bands and incredible. Baccano's set was an otherworldly experience where I was absolutely entranced for like 2 hours. This was completely FREE and happens weekly!
Thursday, 2.8.18: CD102.5 presents They Might Be Giants
Our super cool alternative radio station brings SWEET bands like this all the time! This CLASSIC band that gives an INCREDIBLE live show. This was free for me thanks to CD102.5.
Friday, 2.9.18: Adult Mom & Chris Farren
Local bands Hidden Places and Field Sleeper opened the gig up and represented our local scene very well. Adult Mom = super sweet DIY band from the SUNY Purchase scene. Lovely songs w/real important topics & communicating the gender non-binary/LGBTQ experience. Also they are incredibly witty and funny.
Saturday, 2.10.18: MAGIC GIANT @ A&R Music Bar
MAGIC GIANT is an up and coming indie pop rock band from Cali that puts on a vibrant and energized live show. They are also super kind and cool people!
Sunday, 2.11.18: Hayley Sabella / Hello Emerson / WYD
@ Brothers Drake Meadery ($5)
Local legends Hello Emerson started the night out and closed their set with one of my favorites "Ohio". Next was a magical solo set from Hayley Sabella all the way from the New England coast. Followed by side project called WYD from local powerhouse Carly Fratianne of Souther. Everything was super intimate and chill. It was one of my favorite musical experiences because it seemed like people were there to really hear the music in a special, small scale setting.
Monday, 2.12.18: Live Music Mondays
@ THR33s Above High (FREE)
Aidan Smith, Barefuzz, Space Pandas, Fullsend, and Lazy Susan and the Beanbag Boys = 5 local bands playing local jams on a Monday night for FREE, need I say more?
Take Away: Touring & local acts alike, Music is happening everywhere in Columbus with a wide range of genres.

GET OUT THERE AND EXPERIENCE IT!!!!