Zoo Trippin' Release New EP and Party Hard @ King Avenue 5
The new Zoo Trippin' EP is 17 minutes long.

I know this fact well, because after getting held up at work, then returning home before the show, I was able to let time slip by as I listened to the Sonny Black EP three times.

Oops.

Arriving a bit later than expected, we entered King Avenue 5 and were immediately greeted by lead singer Tony Casa himself. As he reaches out for a hug, he says "You're not paying, you sexy motherfucker!" We chat for a second, before he's bombarded by another friend, and another. That was fast, but not unexpected.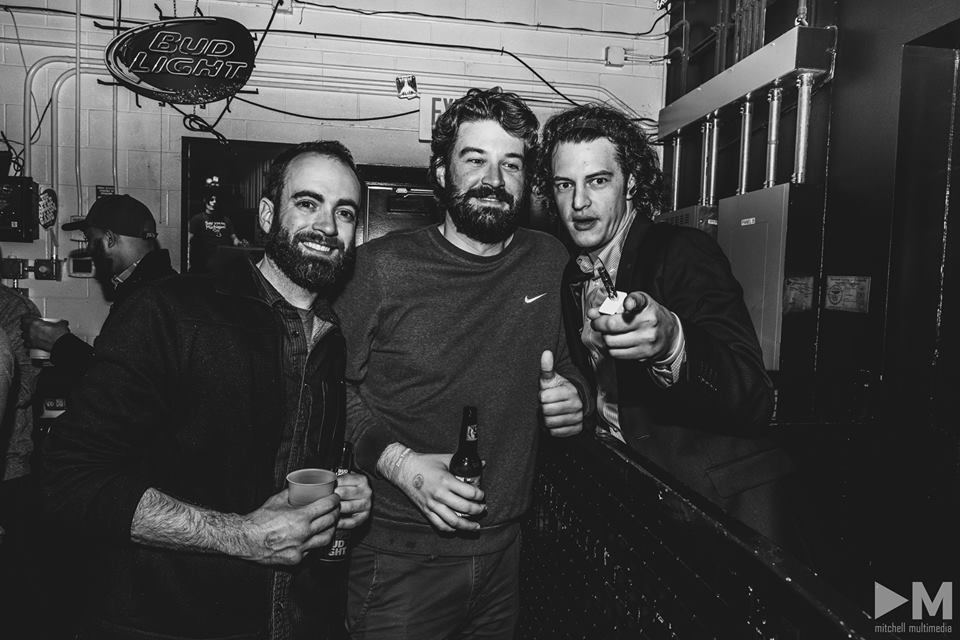 There's Tony on the right. Photo: Mitchell Multimedia
I'm just glad we didn't get a tardy slip.

Luckily, we arrived at King Avenue 5 somewhat on time -- early enough to catch Cleveland 5-piece Wanyama -- a fitting, energetic warmup to our headlining act.

Standing at the bar, Tony returns. He holds an unassuming briefcase in his hands. I ask what's inside, and he says "like in that movie, right?" I frantically try to think -- Seven?? -- but before I can show my movie ignorance, he puts me in charge of protecting the mystery briefcase. He returns to pick it up, and bids a brief farewell, before heading to the stage. If experience has taught me anything, it's that Zoo Trippin' always has some tricks up their sleeve.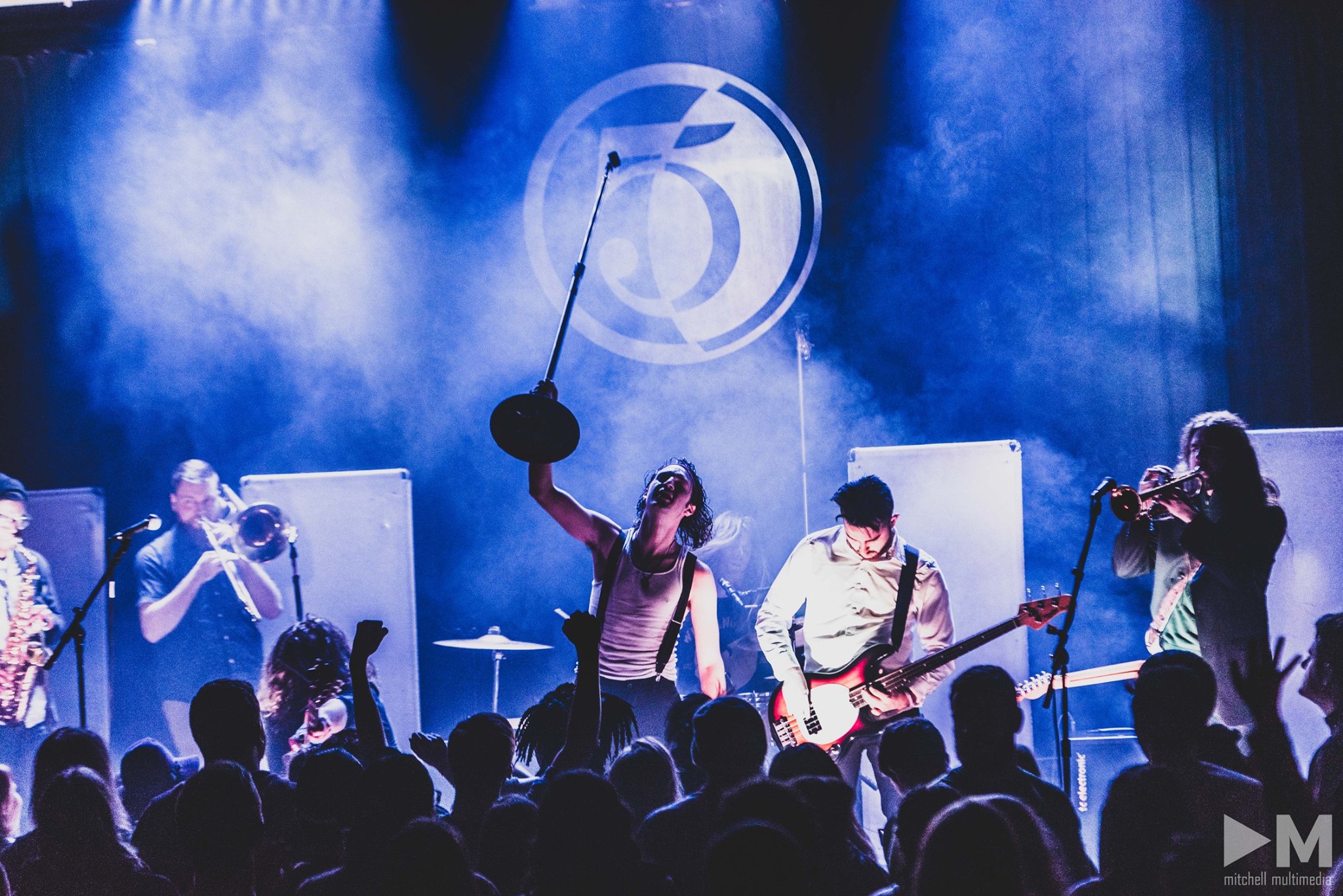 Photo: Mitchell Multimedia
Moments later, Zoo Trippin' hits the stage. I'm fascinated by the technical prowess of King Avenue 5; as the band emerges, they're backed by strobe lights, lasers, and the organic screams of the crowd. It becomes clear that (once more), they're in costume -- dressed in the fashion of the EP cover.

Tony approaches the microphone, and announces the set by briefing the audience about its first five songs. I'm willing to bet the first five songs will take somewhere around 17 minutes.

Through the set, it's remarkably clear that after moving to the band house, choosing to abandon their long-time band van (cleverly named "Jean Claude Band Van"), and really doubling down on production, they've taken the time to choreograph accordingly, and it seems to captivate the crowd into moving too.

Five songs later, Tony announces: "That was Sonny Black… for the first time ever!"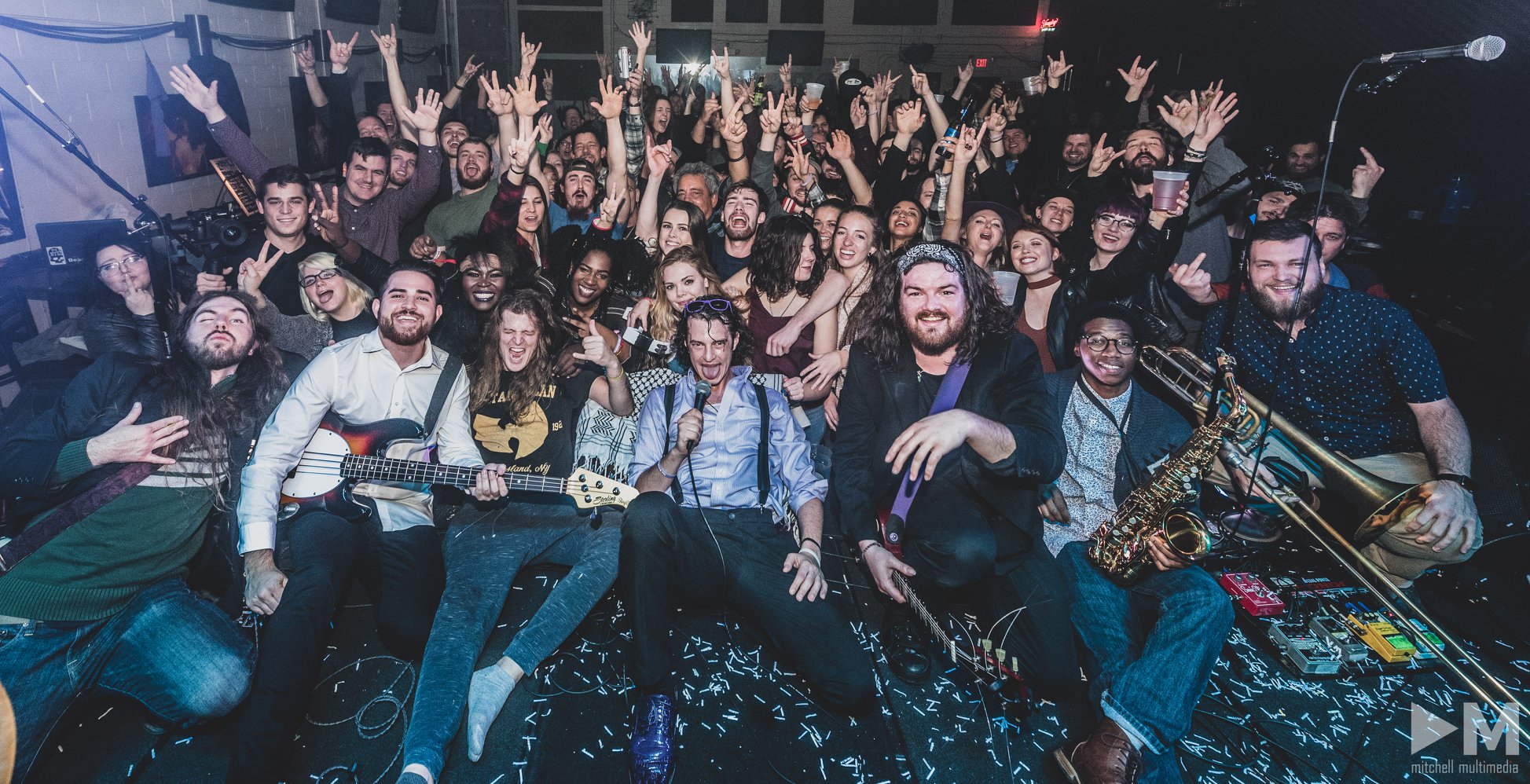 Photo: Mitchell Multimedia
Dan Mitchell (who has been so kind as to lend AROUSE his terrific photos), enters the stage to take a crowd photo. It's now that I realize: this is two sets.

Bouncing back and forth from their earlier releases (Great White Buffalo always a standout) to their more recent work (most notably Purple), they own the crowd. They're excited about the new directions, but damn, does this band respect the old tunes.

"It doesn't get much better than this!" bellows Tony, after ending the recent single, "Aw Shit".

And yet, it does: drummer Steve Hatmaker announces the next song: "This next one's by The Beatles", before jumping headlong into Harvey Danger's "Flagpole Sitta" (maybe my favorite song, but I digress). They throw the song into cut time (really, Steve is talented). A mosh pit starts. This is a Zoo Trippin' show like I've never seen.

They end the set with "Mr. White and Mr. West", then the standout "Animals". A robotic shark balloon flies over the crowd as bodies slam together in the pit, and I'm left with a serious sense of optimism about this band's next run.
.