On Bellwether, Bandaids, and Diversity in Music Festivals
As festival season came to a close with few festivals scattered throughout October and the last of the AROUSE festival coverage dwindling, lineups from June through August seem as distant as the 2012 Bonnaroo lineup. Although major festivals dominated our feeds from March onwards, new festivals continue to emerge each year.

According to two consecutive reports by Pitchfork -- with strides from a couple of larger festivals and inches from others -- gender balance in festival lineups has improved overall since 2017. Still, "gender disparity is glaring" (Pitchfork). Equal gender representation in festival booking remains the exception rather than the rule.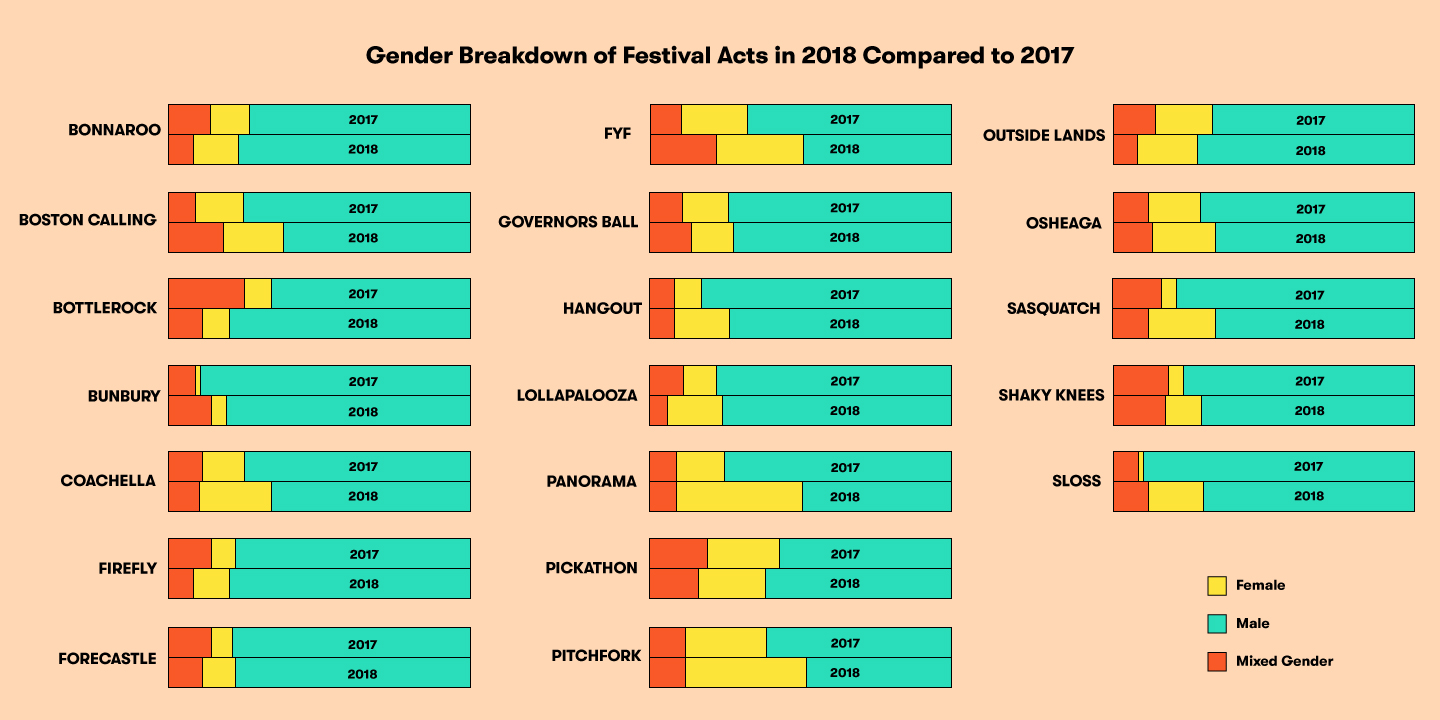 Graph and data from Pitchfork
BELLWETHER MUSIC FESTIVAL
During August 10th and 11th, Bellwether Music Festival held its freshman year at Renaissance Park in Waynesville, Ohio. Known for hosting Ohio's annual Renaissance Festival, the field property was instead occupied by two stages distanced by the length of about a football field; vendors and amenities dotted the sidelines.

Although the grounds sometimes appeared pretty uncrowded until sunset, the number of food vendors (Philly Patriot, Chicken Mac Truck, and Island Noodles among the standouts) was well-matched the for the small turn-out.

Seamlessly, acts performed back-to-back at the parallel Sunrise and Sunset stages.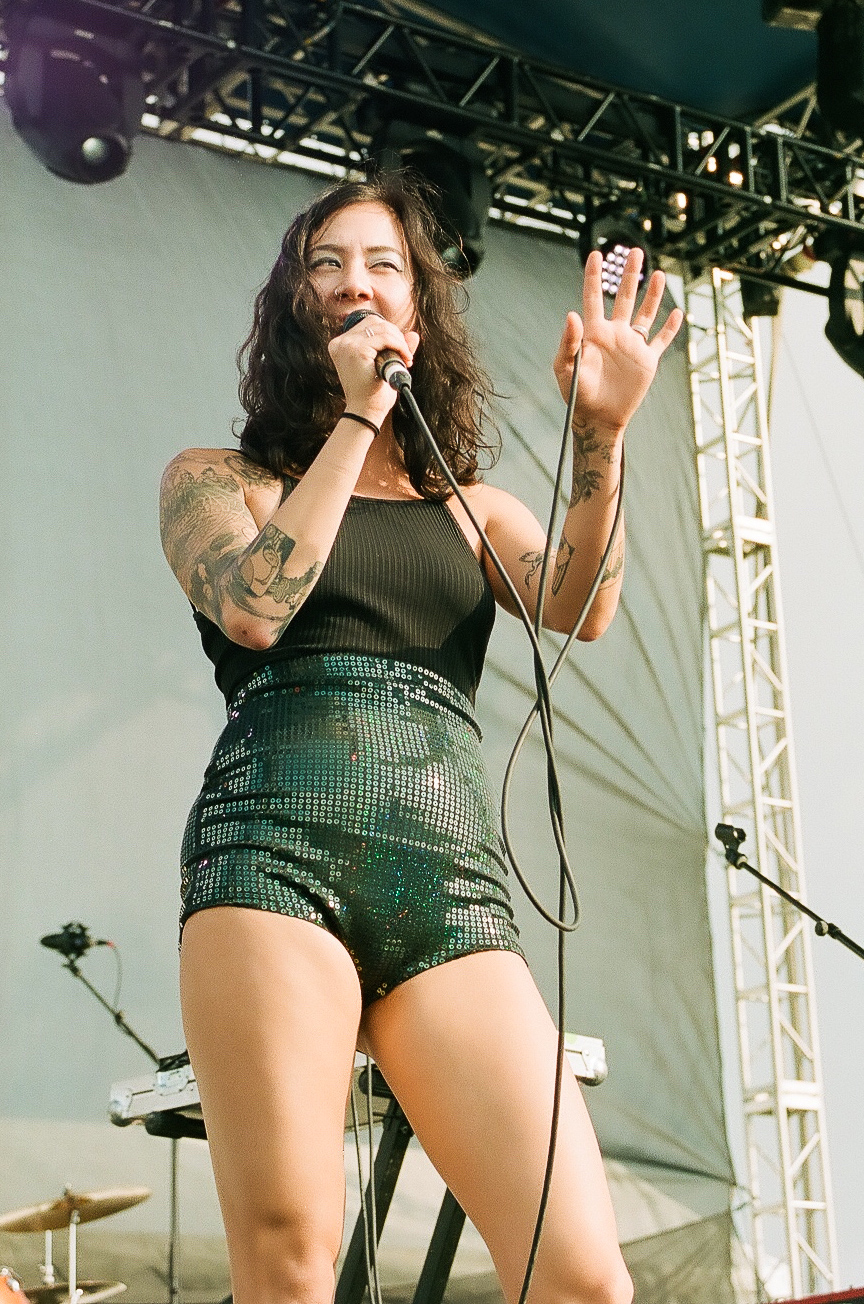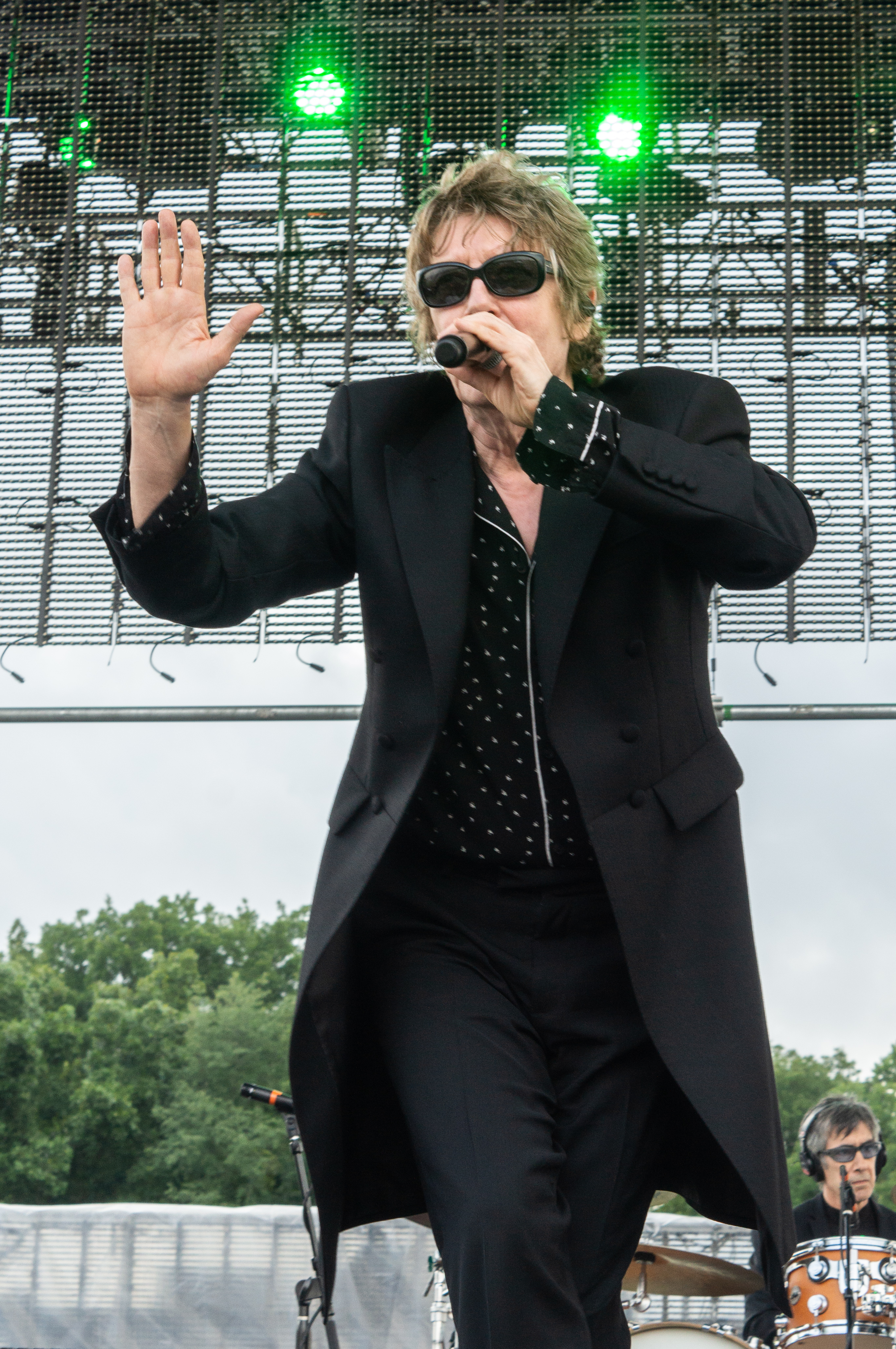 Japanese Breakfast delivered a dynamic, high-powered performance (they've played in Ohio 3 times in 4 months!); tugging at heartstrings with a cover of the Cranberries' "Dreams."

Through their recently repopularized "Love My Way," the The Psychedelic Furs allowed me to live the equally cringe-worthy and divine dance scene in Call Me By Your Name.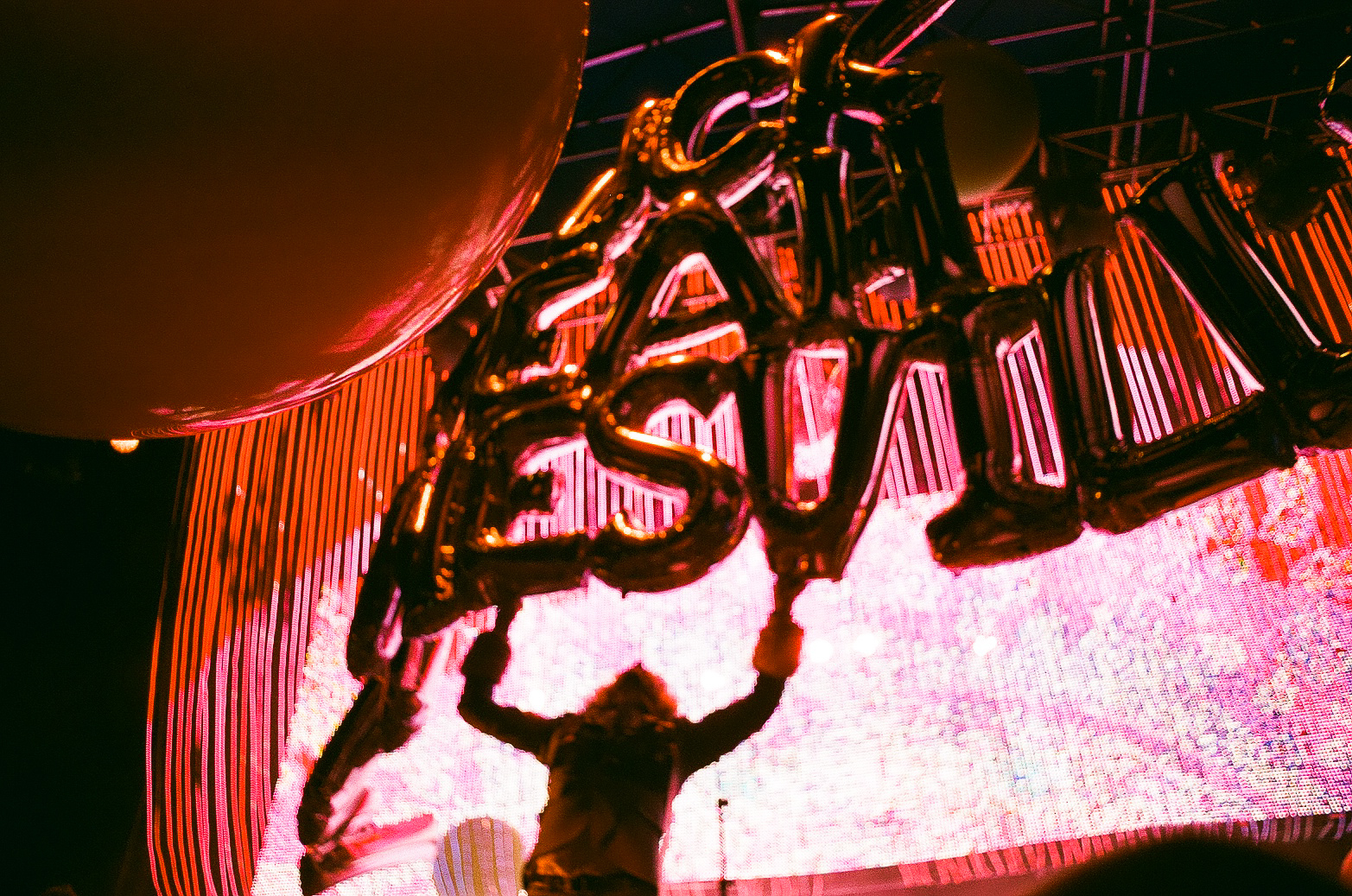 Photo: Alexandra Adcock
Fans, myself included, were dumbfounded by an otherworldly closing performance by the Flaming Lips.

Wayne Coyne.
Pastel blue space pirate costume.
Hamsterball.

Over the two days, the festival's only major hiccup was unavoidable. Liz Fisher, of Columbus' Cordial Sins, spoke plainly to the rain cancellation of MGMT's closing set: "Sad, right?" Can't control the weather."
Set to the tune of @AllahLas - Fish In The Sand; real @bellwetherfest vibes pic.twitter.com/5CoqW1QKdn

— AROUSE OSU (@OSUStudentRadio) August 11, 2018
Dancing barefoot in the mud, fans who came solely to see the duo behind the recent Little Dark Age seemed to handle the news well. For those unsatisfied by mud stomping, the festival offered Friday pass holders free admission on Saturday.

Overall, if you had reminded yourself over the two days that it was Bellwether's rookie year (and hadn't dropped $$$ on the pricey camping pass), you left the festival after the Flaming Lips a little buzzed, in pretty good spirits, and maybe even considering buying an early-bird pass for next year.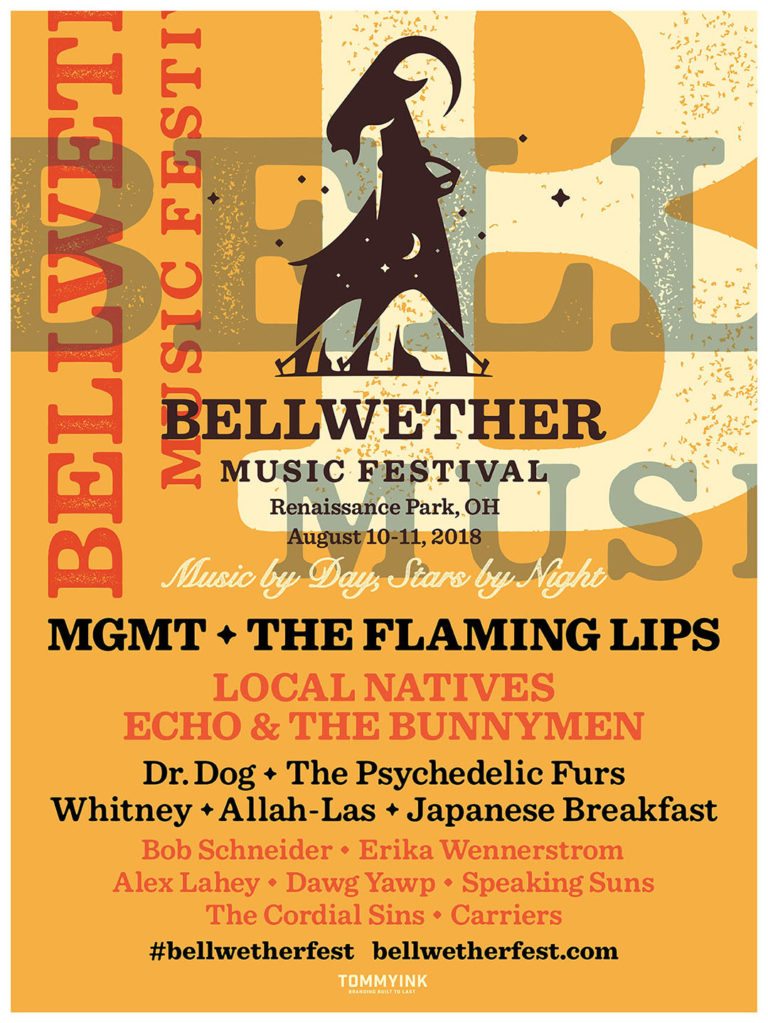 Although its first execution may have met audience expectations, flaws existed before festival gates opened Friday afternoon. Out of 16 artists on the lineup, only three female artists, including the only POC, were booked. The 94% white and 69% male lineup implied carelessness? oversight? negligence? irresponsibility? indifference? ignorance? bullshit? from those responsible for booking the White Males by Day, White Males by Night Bellwether Music Festival.

I must reiterate that this problem is not new, nor is it unique to Bellwether. As shown in 2017 and 2018 reports by Pitchfork, lack of diversity permeates the music festival industry (not to mention the music industry entirely, but I digress).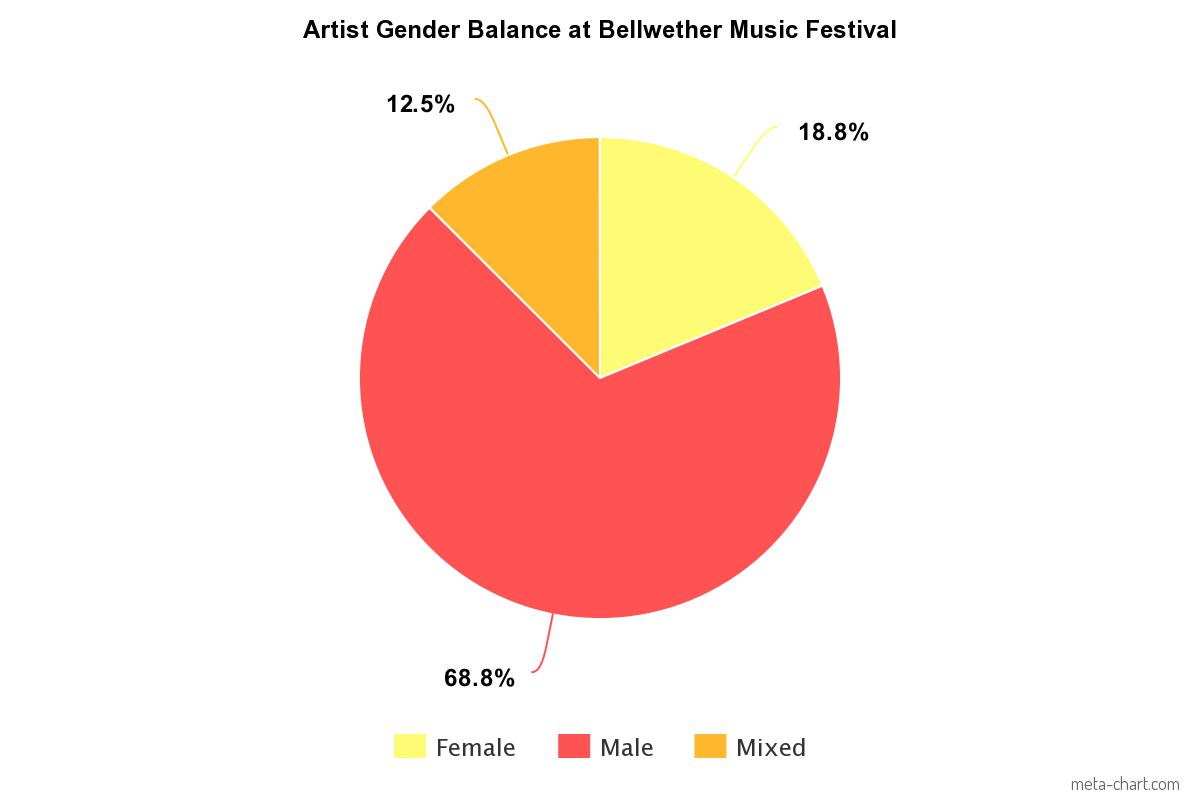 *"mixed" represents acts containing both female and male identifying members.
If Bellwether aims to improve as a festival in its sophomore year, diversity must be accounted for in the 2019 lineup. Not only is a lineup with equal representation necessary in reflecting the honest composition of our communities, but also in reaching a diverse audience. It is insufficient, not to mention all together embarrassing, for festival bookers to throw in a few female names or POC to the microscopic bottom of a lineup and hope nobody notices the embarrassingly minimal effort they've made in equal representation.

This is not to say that diversity in festival booking is not improving. According to the numbers, festivals are diversifying in gender, but improvement is spearheaded by major, established festivals such as Pitchfork and Panorama (Pitchfork).


FYF (Fuck Yeah Fest) booked the most diverse major festival lineup of 2018, surpassing others in overall gender balance and leading in equal gender representation in the "10 Top-Billed" acts (Pitchfork). Uncoincidentally, this female-powered lineup directly followed the departure of festival founder Sean Carlson on account of sexual assault accusations (LA Times).

Holy shit was I excited for this festival and the (slim) chance that I might be able to cover it for AROUSE.

It would be a disservice to mention FYF 2018 without including the most kick-ass festival poster I've seen in recent years: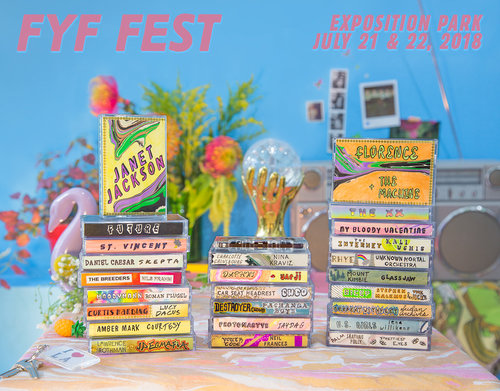 Unfortunately,
May 6, 2018
FYF, in its 14th year, was canceled due to low ticket sales (Billboard). While artists included in the most diverse major festival of 2018 never saw the stage, new, minor festivals endured.

Even with 45 festivals pledging "to book gender-equal lineups" by 2022", a handful of established festival-giants cannot be the sole custodians of cultural responsibility; reaching diversity across the board requires new music festivals to work towards the same standards as their senior contemporaries.

If fans allow the festivals making leaps in diversity to fail, both rising and established festivals are not pushed to incorporate diversity and this cycle asserts before significant progress can be realized. FYF dies; another Bellwether pops up somewhere else.

When AROUSE was invited to cover Bellwether Music Festival, I questioned the social and personal responsibility in the assignment. How can I authentically represent AROUSE, an organization rooted in advocating diversity in our membership and audience, and myself at a music festival that seems to have had little to no regard for diversity?

Although the overall small increase in non-male representation at festivals from 2017-2018 seems to be a positive beginning, is this actually an introduction to long-overdue reform or just a diversity bandaid in another arena where women, LGBTQIA+, and POC struggle for representation?

I started this article (too long ago) pointing the finger at booking agents and organizers of music festivals. Frustrated, I thought fuck, it's 2018, why are festivals still failing in inclusion? As I come to this disillusioned and obvious conclusion, I realize the failure of music festivals lies not with their booking agents, the misogynistic founders, or really anyone entangled in the production of festivals.

It's us! These lineups are created for us, by us -- the money-givers, supporters, and ticket holders. While Pitchfork argues that "the deep changes will have to happen from the top down," we are equally, if not more, responsible for the outcomes of festival lineups.

As we anticipate both giants and newbies on the block in 2019, consciously consider just who and what you're supporting. Festivals can and will continue to pledge for diversity and take necessary risks in booking, but ultimately we must be the agency that demands they do so.

Alexandra Adcock is an AROUSE contributor, photographer, flat-earther, and DJ, host to Totally Useless Information Wednesdays from 7-8pm