Review: Dams of The West // Youngish American
"Youngish American is an existential call-to-arms of a man in his mid-30s who is just trying to figure it out. "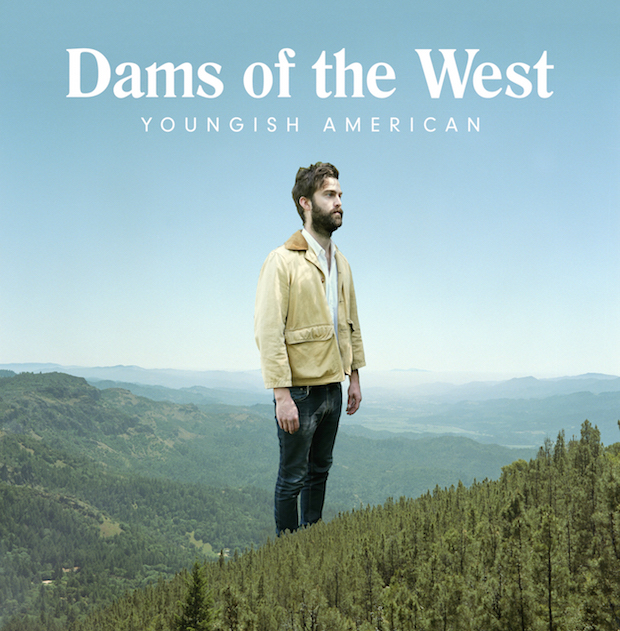 Published
For the past few years, the guys in Vampire Weekend have been nothing short of wildly generous. Modern Vampires of the City was one of the best records of 2013. Chris Baio stepped aside to create his side project BAIO and The Names in 2015. Rostam Batmanglij departed from the band and began work with The Walkmen frontman Hamilton Leithauser to release I Had A Dream That You Were Mine. If that wasn't enough, the last Vampire Weekend member whose name isn't Ezra released his very own side project this year - drummer Chris Tomson's Dams of The West.

From its opening notes, it's clear this is an album fronted by a career percussionist. The pounding rhythm is unrelentless - less an invitation to the album, and more a way to throw you on the train and tell you you're along for the ride. This rhythm doesn't let up for its short 34 minutes in length. It makes sense that percussion is the most polished feature of the record - but the most surprising aspect of the record is its lyrical content.

Youngish American is an existential call-to-arms of a man in his mid-30s who is just trying to figure it out. "I guess I'm gonna miss this / This is my youth, full of intermittent fun", he sings on premiere single Death Wish, a stream-of-consciousness track that seeks to reinforce his way of life: "I'm working on my empathy / I'm working on my self control"... "I'm not trying to be perfect / I just want to fix the fixable things".

Vocally, Tomson's range is limited. Hitting mid-register notes seems like a stretch - but not in a passionate, cathartic way - in more of a frustrating way. Tomson lives in his low register - not dissimilar from the style of HAIM and, coincidentally, Vampire Weekend bassist Chris Baio's side project BAIO. His simple vocal performance, however, seems to resonate with the albums' straightforward lyrical content.

This straightforward content can lend its hand to wise, cathartic remarks. Take the self-questioning observations on Will I Be Known To Her: "What will be passed down? / No self confidence, alcoholism, and a taste for clutter". Standout track Flag On The Can is testament to these highlights, as Tomson belts: "But maybe there's a little luck left in hand / If you let me sign the papers / And lay down mine to protect the brand / Just let me die in Montana."

The album's peaks in songwriting, however, have the unfortunate effect of blatantly exposing its low points. A beautiful line can flow directly into a corny comparison, and the juxtaposition is too difficult to ignore. The second-to-last track on the album, Pretty Good WiFi, is arguably one of the best tracks - from a musical standpoint - but the catharsis that should be present is underwhelming due to the lyrical stretches that didn't quite hit: "strong enough to keep going so hard in the paint / so we sat down, got drunk and compared target weights // eating stale Dunkaroos and drinking half and half Snapple / think about my darker days when I'd been known to dabble / at feeling like a tiny-ass worm in this big fuckin' apple".

Taking to this songwriting method was a calculated risk: "I thought about writing songs that were a little more standard pop stuff, talking about breakups... But I couldn't really outwrite a room full of very smart Swedish people. I thought, if anything was going to be interesting, it'd be written in the way that I think about and process things, which is more detail-heavy and impressionistic than 'capital letters' emotions." Tomson did not fumble his way through this record. He knows what "good writing" looks like - he spent 11 years in Vampire Weekend, for god's sake - and for this reason alone, I stand to argue that this straightforward songwriting is a bold, calculated risk that pays off in the end.

The self-reflection that permeates this record has its weak moments, but thematically, they represent the artist. He isn't trying to be perfect - he's just trying to fix the fixable things. Tomson represents himself well on Youngish American, in a way that relates to many in their youth. We're all just trying to figure it out.