Vic Mensa Chicago Listening Party | 7.15.17
"A lesson in knowing when to cut yourself off."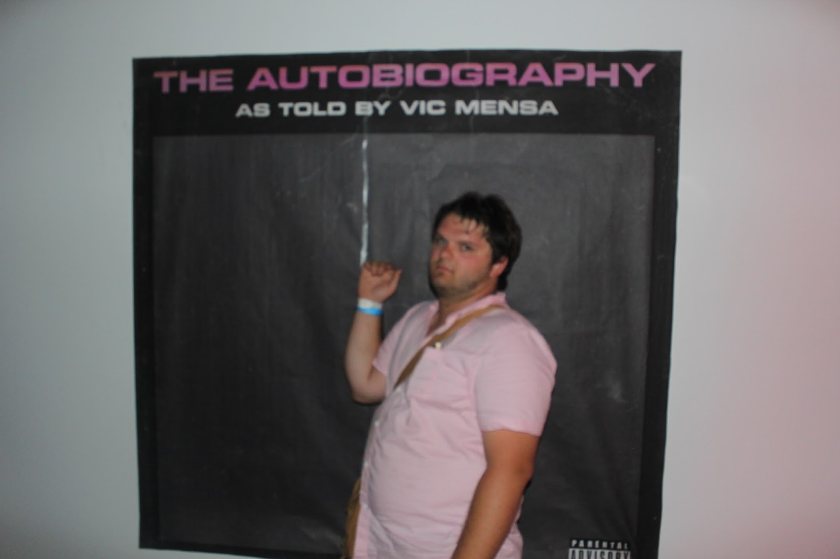 Published
Sunday, July 16th | 9:02 AM | Lincoln Park, Chicago
Have you ever had one of those mornings where you're so hungover that the fact that your cell phone is plugged in and most of your cash is still in your wallet is truly a feat of willpower and responsibility? What I'm trying to say is I got way too drunk last night at the Chicago playback of Vic Mensa's new (unreleased) album, The Autobiography. I'll try to recount everything I remember, but to be 100% honest it was an open bar so we all knew what would happen to me.
Saturday, July 15th | 9:20 PM | Near West Side, Chicago
After taking photos of A Tribe Called Quest's performance, all the photographers were funneled through to the VIP area since it was too crowded for us to be in the regular audience. This took me way too long to recognize, but once I did, me not being one to pass on free drinks (as you'll soon see) I grabbed a few cocktails and a GI5-5538 (a collaboration between Goose Island and S U R V I V E), then met up with a friend outside Union Park to get to the Ace Hotel in Chicago.
9:50 PM | Ace Hotel Chicago
We got to the Ace Hotel, the site of the playback, and were greeted outside by the manager of the restaurant in the hotel.

"Hi, are you guys here for drinks?"
"Uh, no, we're actually here for the Vic Mensa playback."
"Hmm… I don't know anything about that."
"This is the Ace Hotel, right?"
"Yeah. Maybe talk to the front desk? I don't know anything about that."

After some more confusion at the desk, I showed them the flyer and they directed us up to the sixth floor.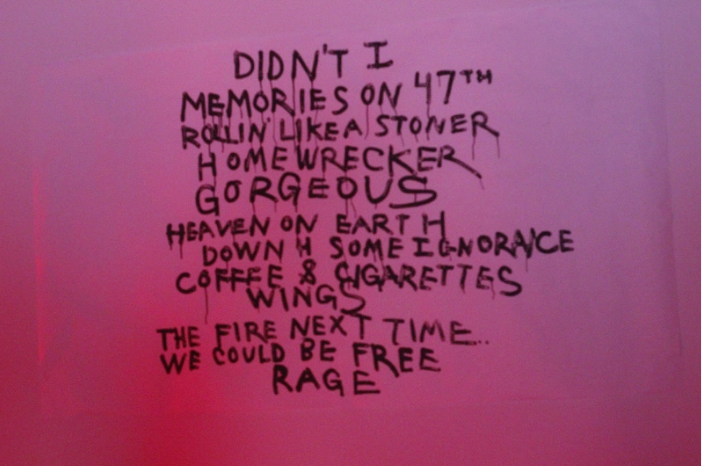 After some confusion amongst the organizers, we were let into the room where the album was to be played. Bookshelves were scattered throughout the room, a tracklist was up on the wall, and the bar had themed Hennessy cocktails based on the album. The DJ was throwing down a wide array of music (notably, Lithium by Nirvana switched into to Feel Good Inc. It was crazy). I grabbed a cocktail and started taking pictures, but it's really hard to get good shots when you're losing your mind over the fact that somehow, you accidentally got invited to a super exclusive listening party for an unreleased album. Fucking Jay Z made it out to the LA listening party. Who knows what the hell is going to happen in Vic's hometown?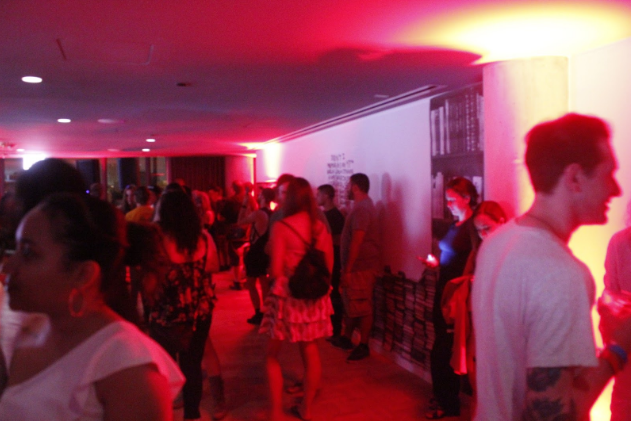 So this is the point where the timestamps stop, because honestly, things got hazy. At one point, I saw a dude who I was 95% was Chance the Rapper, but I wanted to play it cool in case I was wrong, because I am constantly wrong and the free alcohol certainly wouldn't help. I ended up chatting with a photographer who I remembered from the festival while in line to get another drink when my friend walked up to me and told me that Chance the Rapper stopped him to compliment his LCD Soundsystem shirt and they ended up talking about how they almost cried during their show last night. And thus my suspicions were confirmed.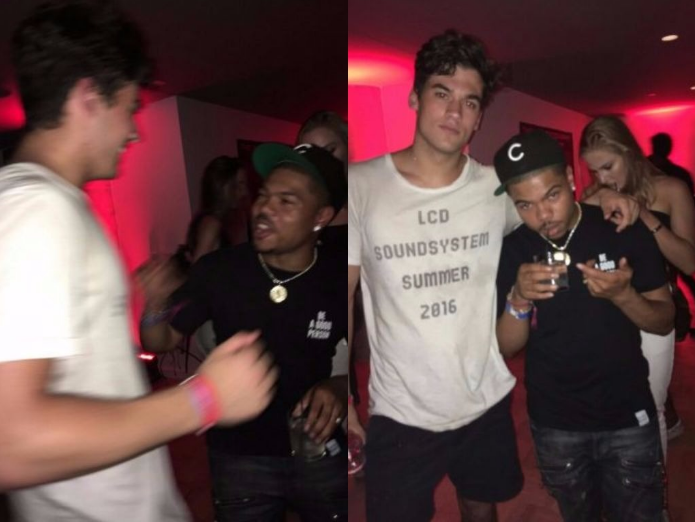 Hors d'oeuvres started to come out and to be honest, I have no idea what I was eating, I was just grabbing everything off of every waiter's tray because I was drunk and hungr…

… you don't care about any of this, do you? Okay, fine, I was stalling just to avoid telling you guys the truth: I don't have a whole lot in specific to say about the album just because of the nature of the listening party. It's hard to form an opinion of the album when you can't listen at your own pace. But we can skip ahead to the part where Vic comes out and starts talking about his new album.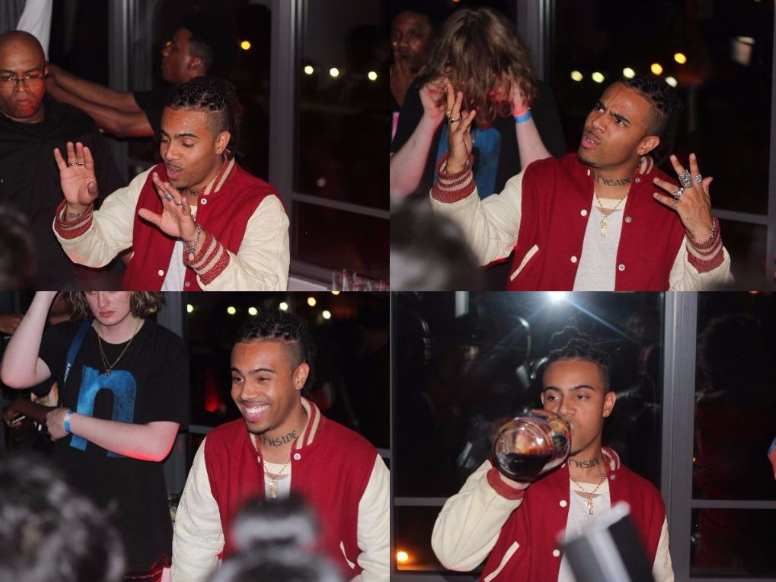 Despite what I just said, I have a few rough first impressions:

1. This album feels super genuine, but in a completely non-cheesy way.
Often times, when rappers try to make a genuine heartfelt album where they talk about their beginnings and feelings, it comes across as cheesy and it seems like they're trying to write songs for a more sophisticated crowd just for the sake of marketability. Lyrically, I thought the album hit the perfect sweet spot between honest and genuine.

2. Fuck, for a serious album you can dance to this.
Realistically, I could dance to the sound of a vacuum cleaner when I'm as drunk as I was, but I was moving along to a lot of this album without even thinking about it. There were some great hooks and a lot of the samples were really unique and interesting, which leads me to my third and final impression…

3. The collaborations on this album are insane.
Weezer, Pusha T, Pharrell, Chief Keef, Joey Purp, and Ty Dolla $ign all make appearances on this album, but the album doesn't feel like it's just made up of other people or relies too heavily on features. It still felt like Vic telling his story with some help from friends along the way.

So I'm well aware that this article doesn't even talk about the album for 1/4th of the time, but it's not always about the destination, is it? At 1:13AM, my Lyft driver arrived, I hopped in the car, and before I knew it I was dead asleep. And now we're here - look at that! Full circle. Life is crazy, huh?