The Naughty List - 2018
Naughty at Nine's favorite songs of 2018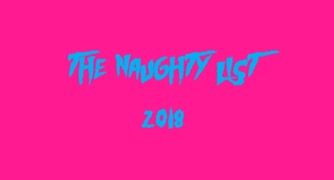 Published 2.12.19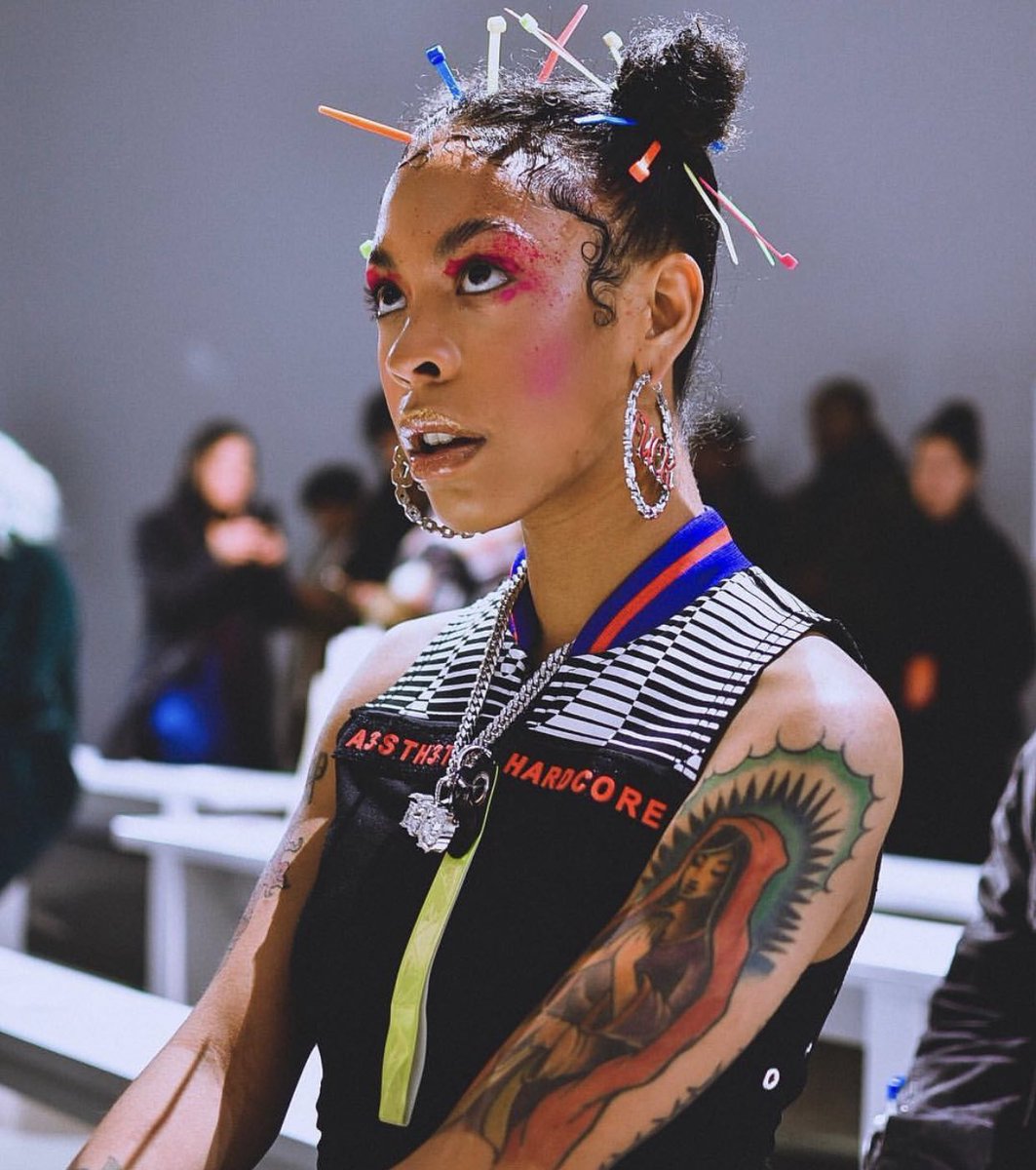 Rico Nasty (twitter.com)
25. Big Baby Scumbag - Dale Earnhardt
At first glance, this song might look like a SoundCloud rapper rapping about an obscure topic just for the sake of going viral and becoming a meme. However, upon actually listening to the song, you'll see that Florida rapper Big Baby Scumbag actually has a genuine love for NASCAR and its history. I wouldn't care if this song disrespected NASCAR, since I am not a NASCAR fan myself, I'm just saying it's nice to see a SoundCloud rapper be themselves instead of pulling dumb stunts for clout. It also helps that this is a really catchy song which demonstrates Big Baby's talent for writing memorable hooks. It's so good, it even managed to attract the attention of Dale Earnhardt Jr .
24. Vince Staples ft. E-40 - FUN!
I've been a Vince Staples stan for a while now, and when I heard that he was linking up with producer Kenny Beats (who had an incredible run this year) for his album FM!, I was beyond ecstatic. The whole album slaps from front to back, but this is easily the standout track. Like a lot of Vince Staples songs, the beat makes it fun party music, while the lyrics are more sobering.
23. The Internet - Roll (Burbank Funk)
This shit has to have one of the smoothest bass lines of any song released this year. Like, they snapped on this one. The Kaytranada remix of this song goes hard too.
22. Rico Nasty - Rage
I have not known peace since finding out that Rico Nasty is the same age as me. Her voice sounds like she's been smoking cigarettes for at least 30 years, so I assumed that she was at least in her late 20s. Maybe I'm just insecure that someone who's only a few months older than me is making bangers while I'm just out here being a college radio DJ. Anyway, this is a violent banger with some thrash-inspired Kenny Beats production, making it great mosh pit material. Put this on, and watch people forget how to act.
21. Don Toliver ft. Dice Soho - Holdin Steel
Out of all the artists Travis Scott has signed to his Cactus Jack label, Don Toliver is probably the most talented, even though he is the least well known. I'm not saying that Sheck Wes and Smokepurpp are bad necessarily, but neither of them have dropped a project as consistently good as Toliver's Donny Womack. This "Trap&B" mixtape has a lot of bangers, but "Holdin' Steel" is, in my opinion, the tape's standout track. Don Toliver's ability to write catchy, memorable hooks is shown throughout Donny Womack, and now that he has La Flame's support, he is poised to have a big year in 2019.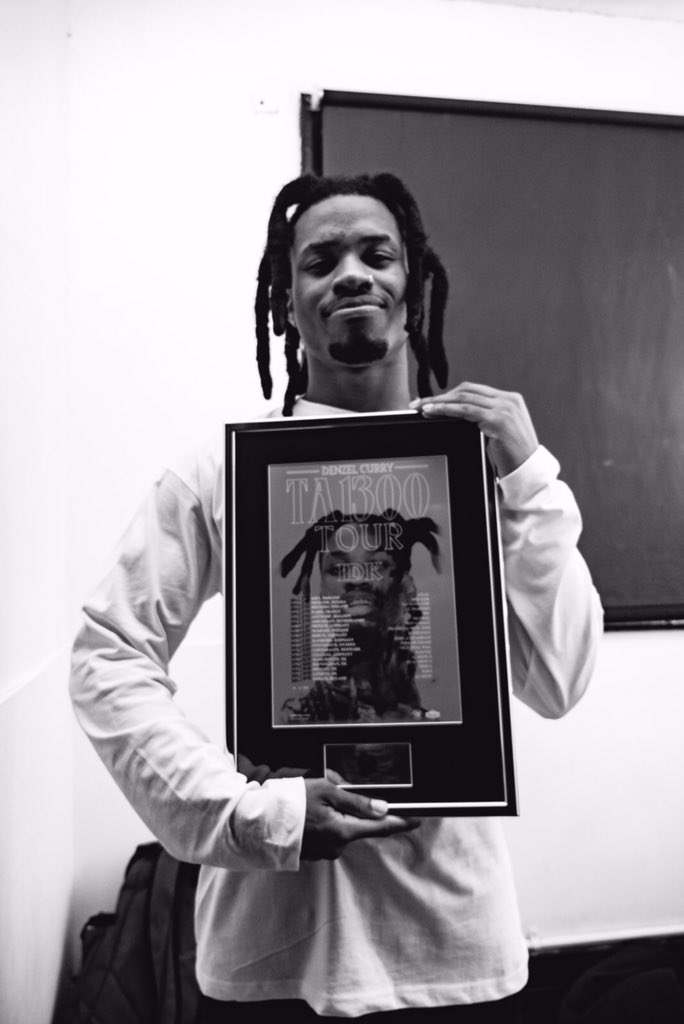 Denzel Curry (twitter.com)
20. Hana Vu - Crying on the Subway
No, I am not just putting this song on the list because Hana Vu liked one of my AROUSE tweets. I mean, it's pretty cool that she liked one of the tweets that I wrote, but I really genuinely like this song. I know I said that Roll (Burbank Funk) had one of the smoothest bass lines of the year, but this probably has the smoothest bass line of the year. Shout out to Hana Vu though, be sure to check out her How Many Times Have You Driven By EP.
19. SOB x RBE - Anti Social
Bay Area rap group SOB X RBE was one of the best groups that emerged in 2018, releasing two solid albums, GANGIN and GANGIN II. These albums had a lot of highlights, but "Anti Social" is probably my favorite song from them so far. Built around a 1980s funk sample, "Anti Social" is a good demonstration of the group's unique style. SOB X RBE's great run in 2018 has left me eager for more music from them, however, rumor has it that they are breaking up. This does not seem like a particularly good career move for them since they are just now starting to get attention, but I guess all good things must come to an end.
18. Denzel Curry - PERCS | PERCZ
Denzel Curry's TA13OO was my favorite album of 2018. The album has so many good songs it was hard for me to narrow down which ones made it on this list. "PERCS | PERCZ" is the kind of aggressive banger that made Denzel Curry famous and shows that lyrical rappers can still make good mosh pit songs.
17. Ella Mai - Boo'd Up
Someone described this song to me as "the most extra song I've ever heard" which isn't necessarily wrong. It may be a little on the dramatic side, but it's still one of the most iconic songs of 2018.
16. JPEGMAFIA - 1539 N. Calvert
DAMN PEGGY. (Editor's note: Damn, Peggy!)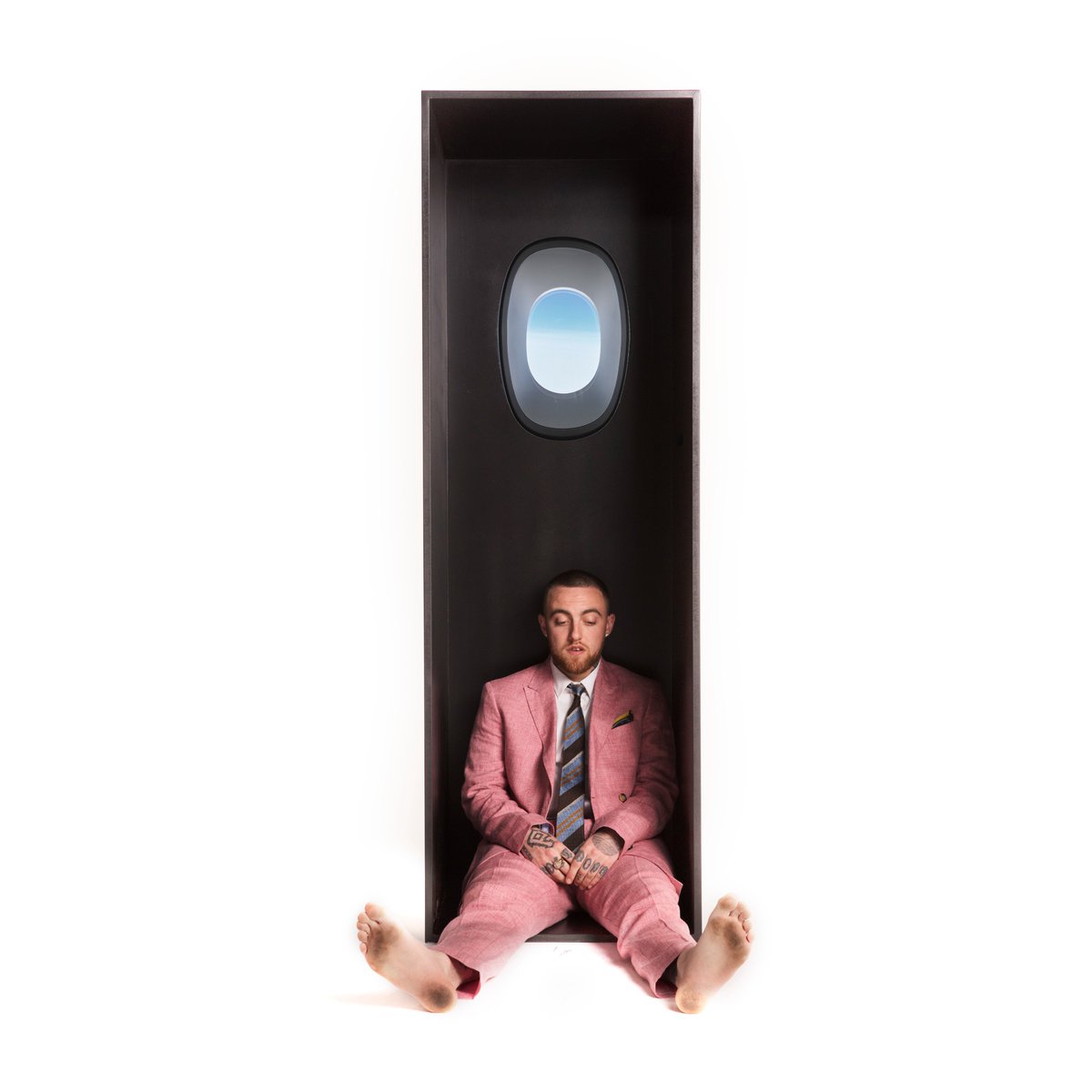 Mac Miller (twitter.com)
15. KEY - Demolition 1+2
Whoever is managing KEY needs to be fired. KEY dropped 777, one of the best rap albums of the year, and it received barely any promotion, wasn't reviewed by any major publications, and all of its songs currently have under one million plays on Spotify. This is a shame, because the whole album fucking knocks (thank you Kenny Beats). I know I said TA13OO was my favorite album of 2018, but 777 is a very, very close second. Again, it's such a good album that I have trouble choosing which of its songs appear on this list. "Demolition 1 + 2" is the opening track, and it's a feel-good, gospel-sampling banger that sets the tone for the rest of this great album. Really though, I could have picked any song from this album and it would deserve to be on this list. Please, stream this.
14. Mac Miller - What's the Use?
R.I.P. Mac Miller. Before his death, Mac Miller had always been one of those artists who I had been meaning to listen to more. I was aware that he had the respect of a number of artists that I admire (Vince Staples, Thundercat, Odd Future, etc.) but unfortunately, it wasn't until after his death that I took a deep dive into his material. It is a shame that it took his untimely death for me to appreciate his artistry, but it goes to show that we should appreciate the artists we listen to while they are still alive.
13. 03 Greedo ft. Yhung T.O. - Onna Way to the Paper
Free Greedo. Yes, I know selling meth is a serious crime, but 20 years seems like a disproportionately long sentence. Plus, this song (featuring SOB X RBE's Yhung T.O.) is so beautiful it should excuse all his crimes.
12. Grimes ft. HANA - We Appreciate Power
This shit is fucking flames. This shit is hotter than a burning Tesla. This shit is hotter than a SpaceX rocket exploding before launch. This shit is hotter than a worker at a Tesla plant who is suffering from heat exhaustion due to poor working conditions. This shit is hotter than… all right, I'm out of Elon Musk jokes. Seriously though, it's good that Grimes is making music again.
11. Gunna ft. Lil Baby - Sold Out Dates
I first listened to this song after I saw a tweet that said "your mcm throws his boxers on stage at Gunna and Lil Baby concerts" and after listening, I completely understood why someone would do that. It's me, I'm your mcm.
Young Thug ft. Elton John (c/o Hollywood Unlocked)
10. Travis Scott ft. Drake - SICKO MODE
I honestly didn't like this song that much at first, but it's grown on me to the point that I act like DJ Akademiks when I hear it played.
9. KEY - Dig It
Throughout 777, KEY repeatedly adlibs "Open up that mosh pit!" This phrase basically describes the energy of the whole album, and nowhere is that energy more apparent than on "Dig It". This song's pounding beat and memorable bars make it a standout track on this stellar album, and one of the best showcases of producer Kenny Beats' talents.
8. Lil Baby & Gunna - Drip Too Hard
The boxers are on the stage again. This time, they're soaking wet.
7. Brockhampton - SAN MARCOS
Brockhampton had a rough year in 2018. After their breakout year in 2017, America's Favorite Boyband had to deal with the departure of member Ameer Vann as well as increased scrutiny due to their newfound fame. Their fourth album, iridescence, found them experimenting with a new sound, with somewhat mixed results. However, "SAN MARCOS", off iridescence, is a classic Brockhampton ballad, in the vein of "Bleach" or "Lamb". It shows that no matter what changes befall Brockhampton or what styles they experiment with, they will remain one of the most talented groups in music today.
6. Young Thug ft. Elton John - High
This is more than just a beautiful song. This is a passing of the torch, from one musical titan to another. This is a song that bridged generations, and the world is better for it.
070 Shake (twitter.com)
5. Denzel Curry ft. J.I.D. & Billie Eilish – SIRENS | Z1RENZ
While TA13OO contained a lot of the aggression that Denzel Curry is known for, the album also demonstrated his versatility as an artist. "SIRENS | Z1RENZ" is one of the best examples of his ability to make softer songs. It really is a beautiful song, even though it has an industry plant featured on it. OK, I'm not actually sure if Billie Eilish is an industry plant or not since I haven't really done any research on the subject, but everything about her just screams "industry plant". Someone can correct me if I'm wrong. Anyway, I got off topic, this is a really good song.
4. Playboi Carti ft. Lil Uzi Vert – Shoota
The three piano notes at the beginning of this song changed my life. Carti also mentions the troops in this song, a true patriot.
3. Yaeji - One More
Back in September, I failed a statistics midterm. Like, I fucking bombed that shit. It turned out okay, I passed the class, but I was pretty stressed after the midterm because I could tell as soon as I had finished that I had failed. After the midterm was over, I walked over to the Mirror Lake Eatery, got some chicken tenders, and ate them while overlooking Mirror Lake and listening to this song. It was a very serene moment that did a lot to relieve my stress. Now this song has a permanent association with chicken tenders in my head, hence why it is ranked so highly.
2. Blood Orange - Charcoal Baby
Thank you, Dev Hynes.
1. Kanye West ft. Kid Cudi, 070 Shake & PARTYNEXTDOOR – Ghost Town
Yes, I know Kanye had a lot of stupid, uninformed takes this year, but holy shit this song is good. It's so good it almost makes up for the rest of ye, which was pretty disappointing, at least in my opinion. The song conjures up a sense of freedom and joy unlike any other song that came out this year. I've had people try to tell me that 070 Shake has a bad voice, but I really love how raw and emotional her delivery is on this song (and on her other songs). Her outro really makes "Ghost Town" what it is. I FEEL KINDA FREEEEEEEEEE
Nathan Wilson writes most of the tweets for the AROUSE Twitter account and is the host of Naughty at Nine, Thursdays from 9pm – 10 pm. Stream 777 by Key and Kenny Beats.