Review: Pasta Villa
"One of the best on High Street."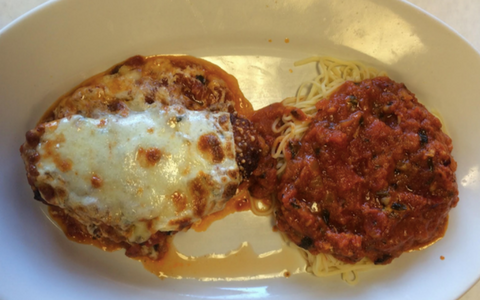 Published
If you're looking for great Italian food close to campus, you're in luck. Recently opened Pasta Villa is located on North High Street just a few blocks from campus. The owner moved to Columbus from Manhattan, which is where he initially developed a love for Italian cuisine. He has a passion for making pasta, stromboli, pizza and other Italian dishes. They genreously offered to make a sampler of their signature creations for an exclusive AROUSE radio food review. The first thing to note is their incredible sauce which can be found in several different entrées and as a dipping sauce for the stromboli. If you're a vegetarian, I would recommend their eggplant parmesan. I liked that the eggplant was lightly breaded to emphasize the taste of the eggplant itself. One thing that makes it stand out from the other local eateries is the homemade angelhair pasta. They offer several different sauces depending on what you order, but I found the vodka sauce to be the most notable (alfredo was a close runner up). They always offer specials that change over time, and I was lucky enough to try the goat cheese ravioli!

I would definitely call Pasta Villa's lunch buffet one of the best on High Street. If you're like me and enjoy a range of different flavors and dishes, then I would check out the daily lunch buffet from 11-3 (only $6.99). It's important to note that if one of your favorite dishes is not on the buffet, they take requests. For example, when my roomates and I come in, he asks us what topping we would like on the pizza/stromboli. Unlike some of the other places around campus, sevice has always been exceptional. You can tell that the managment has a focus around customer satisfaction. Next time you're out looking for an indulgent lunch or a peaceful dinner, I would highly recommend checking out pasta villa.