Ohio State of Mind: History in the Making
"...this group is changing Ohio State history and is something you should care about."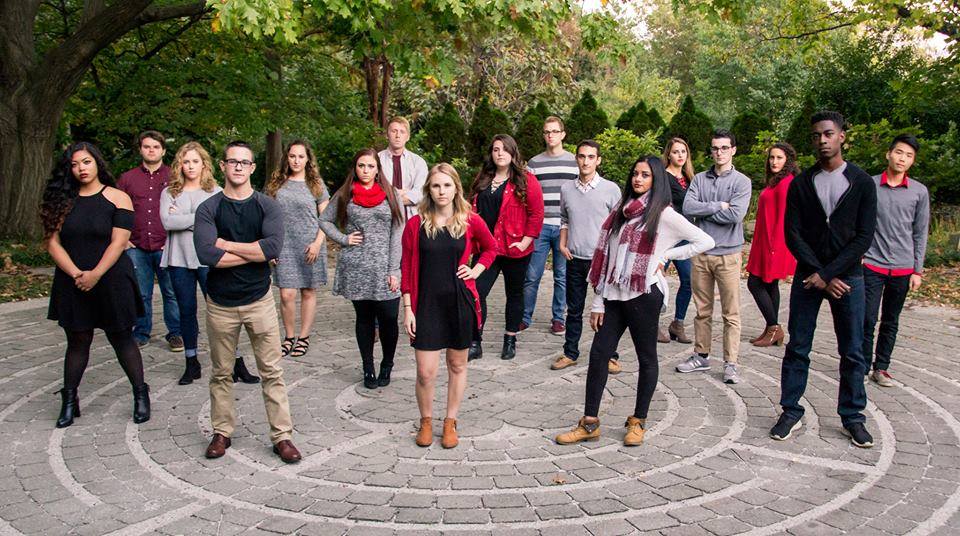 Published
As of March 25, 2017, The Ohio State of Mind Co-Ed A Cappella group made Ohio State history. Whether you're all about the collegiate a cappella world, are a huge pitch perfect fan, or have never even heard of a cappella, this group is changing Ohio State history and is something you should care about.

So, what is this competition and why is it such a big deal? Each year, from January through April, Varsity Vocals hosts a global competition for collegiate a cappella groups known as the ICCA's. ICCA stands for the International Championship of Collegiate A Cappella which showcases the art of student a cappella from across the collegiate world. Much like March Madness, it's a bracket system, with quarterfinals, semifinals, and finals. There are a whopping 367 groups competing in nine regions in the U.S. and Europe. Out of those 367, only 9 groups advance to finals which are held in the Beacon Theatre in New York City. There is also a wild card selection that allows those groups who failed to advance to submit a recording for reconsideration. It is a tremendous honor for groups to advance to finals where they will have the experience of a life time competing with the best in the collegiate world on a world renowned stage.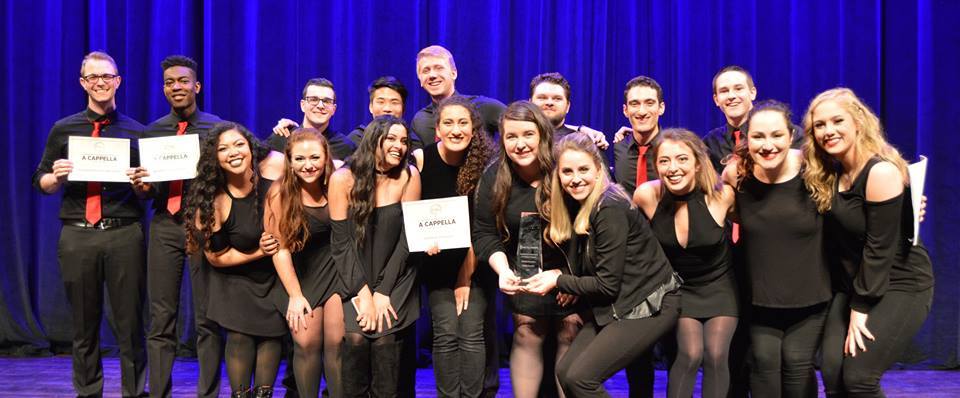 Which brings us to The Ohio State of Mind A Cappella group. After 5 years of competing, they finally managed to place 2nd at their quarterfinals in Centerville, Ohio on February 25th. This would allow them to advance to semifinals to compete with the top 11 groups in the Midwest. Morgan Tudor received the Outstanding Soloist Award at quarterfinals which is an amazing accomplishment for her as well as the group. They then competed at Indiana University on March 25th for the title of the Best in the Midwest. If you've never been to IU, you may not know that touring Broadway companies perform on their stage every year. It's an incredible facility that makes a lasting impression on all those lucky enough to perform on it. OSM a cappella felt incredibly fortunate to be there performing with the other elite groups from their region. It was clear that each group performing at semifinals deserved to be there, whether it was impressive choreography, insanely talented soloists, crazy vocal percussion, or an overall incredible set. However, only one group could prevail to represent the Midwest at finals. For the first time in The Ohio State University and Ohio history, an a cappella group will be advancing to ICCA finals and be represented by none other than The Ohio State of Mind. It should also be noted that Gabe Geiger received the Outstanding Vocal Percussion Award and Jojo Otseidu received the Outstanding Arrangement Award. For a group that previously hadn't been able to advance past quarterfinals to make it all the way to the final competition in one year is remarkable.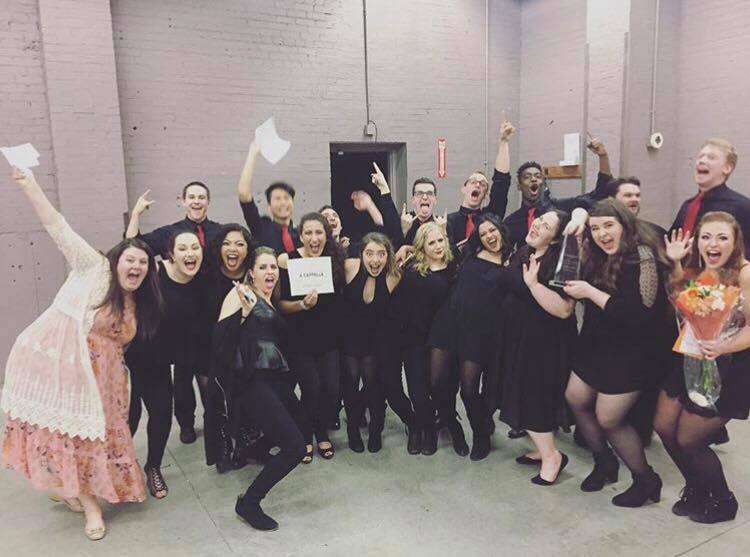 Finals will take place in New York City in a sold-out Beacon Theatre on April 22nd. While at this competition, the Ohio State of Mind a cappella will get to work with the best in the business including but not limited to: Carl Taylor and the Liquid 5th Productions, who've toured with the Pentatonix and many other a cappella pros as their sound crew, Ben Bram, who has extensive experience arranging and directing large groups, most notably for The Sing-Off, Pitch Perfect, and Pentatonix, and Lili Fuller, an actor, writer, producer and choreographer who's choreographed winning-sets for years and worked with other big names. A professional lighting company will provide custom lighting for their set which will undoubtedly be epic. They will also get to do one big group number with all the other groups in the competition which will be written by Ben Bram and choreographed by Lili Fuller. As if all this wasn't enough, they'll get to attend an after party in a rented-out restaurant in NYC. There, each group will get to perform an encore number for their friends, family, and fellow competitors as well as celebrate their huge accomplishments this year. It is an incredible achievement for The Ohio State of Mind a cappella and AROUSE is proud to have two of their own, Joe Henson and Katie Hamilton, be a part of such an accomplished group. They currently have a gofundme where you can support their journey to New York and donate to help with the expenses (linked below). Best of luck to The Ohio State of Mind in New York!

The Ohio State of Mind A Capella is accepting donations at their GoFundMe Page here.