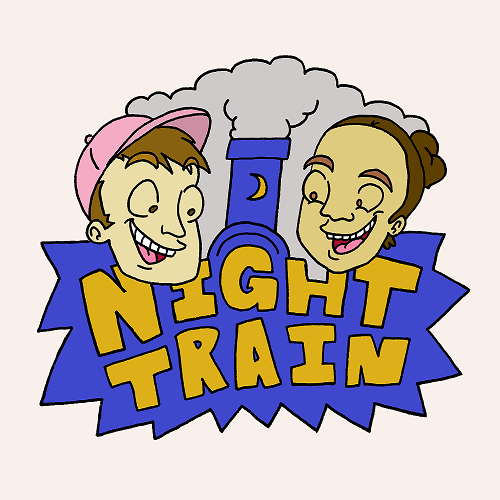 Night Train
Jared "Steel" Walker and Ben Kowalski
Saturdays 8p-9p
BIO
This is a family friendly radiocast aimed towards sweet tiny little baby boys. We hope that your day goes well. Also, I lost my keys, have you seen them?
INFLUENCES
Podcast-wise: MBMBAM, SuperMegaCast, SleepyCast, The OJ Trial, anything involving inane dribble.

Life-wise: The California Raisins, Demeter (Greek Goddess of Agriculture), Ben's mom, Tommy Wiseau, and Jeff "Dusty" Dunham.

Music-wise: Mac DeMarco, BROCKHAMPTON, Death Grips, Weather Report, Vulfpeck, Fleet Foxes, The Beatles, Yes, Miles Davis, Talking Heads, Reel Big Fish, basically anything, we don't judge, it's 2013.
MOST RECENT SHOW