First Look: Saba // Bucket List Project
"With the release of Bucket List Project, Saba joins a long list of artists in his town that are making an impact on the national scene and putting on for their city in a way that very few cities can lay claim to."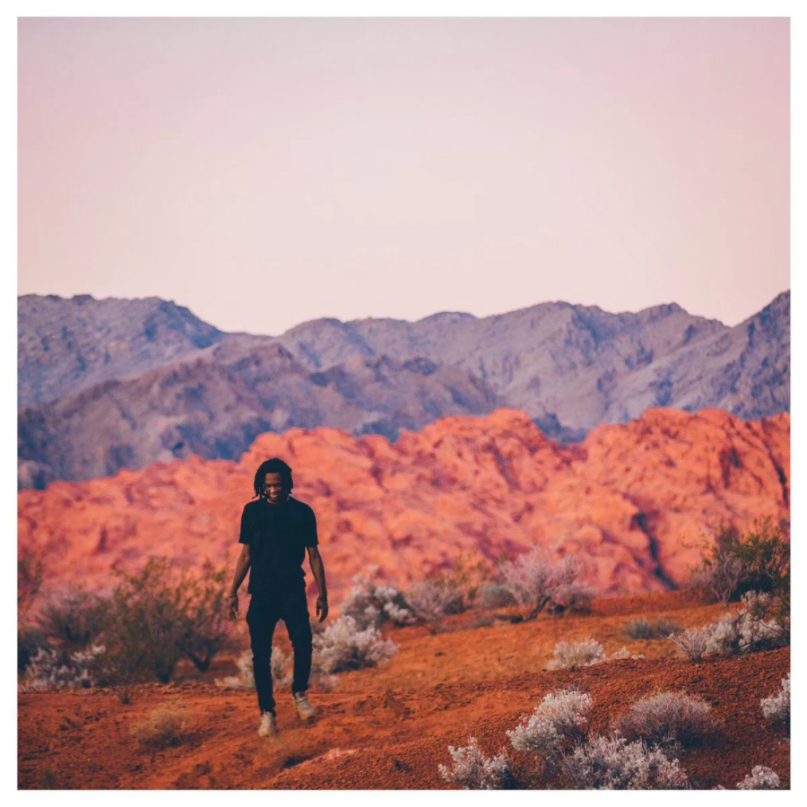 Published
Chicago's had itself quite a year. Aside from the Cubs actually winning the World Series, the city has seen itself as host to some of the most anticipated releases of the year. Most people were waiting for Chance the Rapper's project to drop this year, but other artists within the Chicago scene are also busy cultivating a new sound based around more delicate emotions that come out almost naturally to oppose the drill scene that made people like Chief Keef and Lil Durk overnight sensations. Bucket List Project is Saba's first solo project since 2014's ComfortZone, but Saba - born Tahj Chandler - has made his presence felt all over Chicago, both as a rapper and producer. He was involved in the production of several of the tracks on Bucket List, in addition to his production work on Noname's highly anticipated mixtape Telefone. It goes without saying that you'll also be hard-pressed to find a bad line on any of the numerous feature verses Saba's dropped this year.

Saba brings much of the neosoul-inspired hip-hop from Telefone onto his own project, with some tracks fitting in almost the exact same sound as that mixtape, namely "Church / Liquor Store," which coincidentally enough does feature Noname on a beat that seems to float on air and shimmering vocals that pop in and out of Saba's winding flows. Both of them touch on the fact that Chicago isn't equal - "they gentrified the neighborhood, no need for cops, watch" is one of the many gems in Noname's guest verse.

While "Church / Liquor Store" was released as a single prior to Bucket List dropping, the opening track, "In Loving Memory," ties into that same soulful sound with smooth drums and live horns. However, the lyrics here (and on the rest of Bucket List Project) take an interesting approach the idea of bucket lists – they're full of exciting things that we all want to do, but they come with the caveat that we have to face the prospect of death. Saba himself sings on the hook of his project's opening track, "When I'm dead and I'm gone / would you smile, 'cause you know / where I've been and gone?" Heavy stuff, but it's approached with tact by Saba throughout most of the project alongside presentation of himself and his life in the West Side of Chicago.



The album moves forward with "Stoney," which features guest vocals from Phoelix and BJRKNC in the outro but otherwise showcases Saba's rhyming skills over a beat that alternates between ethereal and ear-grabbing whenever its oozy bass line pops in. Saba makes references to buckets here, but all the references are about his dirt cheap car. Buckets, CTA, and finessing Uber with a new email are all fair game for cheap transportation around Chicago.

From a very subjectvie standpoint, the highlight of the album has to be "GPS," which has some best technical rapping by anyone this year. On any track featuring Twista, the double time master, most rappers should expect to get smoked - think Kanye West on "Slow Jamz." In contrast, Saba proves he's got rapping chops to rival the best out there, switching between double and triple-time flow with no pause whatsoever in a style reminiscent of peak Eminem and Bone Thugs (who happen to be Saba's inspiration for rapping). Saba certainly passes the eye test after coming through on his two verses. "GPS" was originally released as a single on Soundcloud with just Saba's verses, but Twista's guest verse was added for the album along with a soulful piano outro.

"Church / Liqour Store" comes next in the album track list, though if there is anything to be said about improving placement on this album, "Westside Bound 3" could have switched places here since it also features a pretty bouncy instrumental and some of the harder flows on the album. As it stands, "Westside Bound 3" and its Joseph Chilliams guest verse stand as the marker for the next section of the album, which dives deeper into the neosoul sound that's touched on in the first few tracks. Saba begins to show off his vocal chops - he proves himself to be much more than the hook to "Angels," the lead single off of Chance the Rapper's Coloring Book. Tracks like "MOST," "Symmetry," and "Photosynthesis" (with its vocal assist from Jean Deaux) show Saba blurring the line between spoken word and melody and bring the pace of the album down with them to comfortable slow jams and slow burners, like Symmetry with its massive synths and beat drops.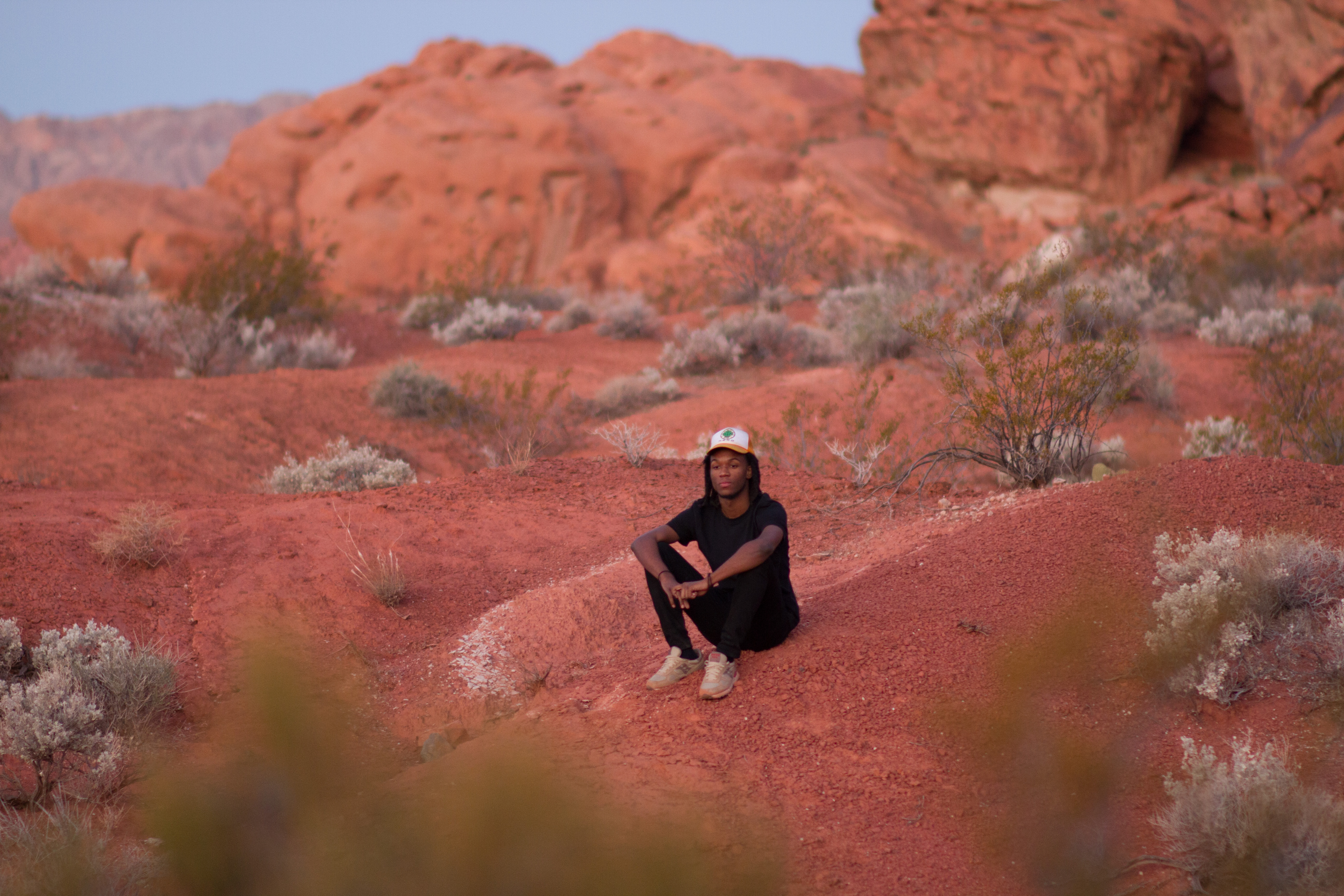 The next section of the album, up to but not really including "California," feels the weakest - which isn't to say the tracks are bad per se, but rather that they don't seem to hit as hard or are as memorable. "American Hypnosis" is notable, however, for its lush instrumentation and vocal feature.

"California" is a broad track - the longest on the album - and features almost saccharine vocals in both the background and within the hook, which makes the entire first half almost ridiculously smooth before moving to a second half that is, for all intents and purposes, a soul chart with Saba's voice supporting the ultra-plush vocals sitting in a higher range. As sweet as this track is, it ends with a phone call recording of someone going in on Saba's looks, though it's definitely more friends making fun of each other than anything else.

Bucket List Project ends with a previously released single, "World in My Hands" - Saba looks back and is satisfied with the way his life going and his success. He has the world in his hands, and it's really starting to look like it, too - in recent days he's gotten coverage from larger press outlets because of Bucket List's release. This summer he played at Lollapalooza, and he's been touring the United States with his new project. Even the last few years show a traceable line to his come up - this year he had a huge footprint on one of the biggest commercial releases of the year, and he's been making waves that have gotten bigger and bigger along with the rise of Chicago's new hip-hop sound. With the release of Bucket List Project, Saba joins a long list of artists in his town that are making an impact on the national scene and putting on for their city in a way that very few cities can lay claim to. Saba's debut album isn't without its flaws, but it's certainly worth multiple listens in the coming weeks and months. Best tracks: Stoney, GPS, Church / Liquor Store, MOST, World in My Hands