Concert Write-Up: The Nude Party at Ace of Cups
Published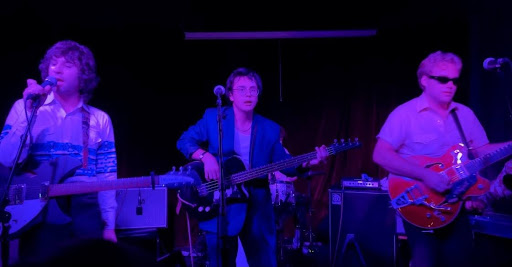 Local rock band, Little Miami, kicked off the night with a high energy set that got the crowd ready to do some dancing. The Nude Party, hailing all the way from a farm in upstate New York, took the stage afterwards. The band originally got its start in a college dorm room in Boone, North Carolina while attending Appalachian State University, and maintain a humble attitude that is unparalleled by many other bands of their size. Before and after their set, one could catch them mingling with the crowd with genuine intent and interest. A brotherly bond between the members of The Nude Party really seeps into their music and their fun-loving spirit. The seven-piece band's presence made the intimate stage feel even smaller as much of the crowd belted lyrics back to Patton Magee, lead singer and (primary) rhythm guitarist. A mosh pit even erupted for a great deal of their performance, which seemed to be an unusual occurrence at their country-flared rock n' roll shows.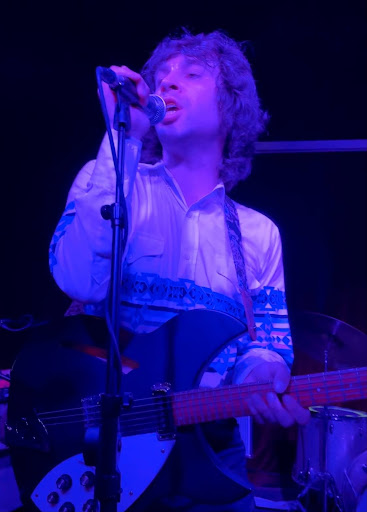 Starting their set with the song "Water on Mars", they performed several songs from their self-titled album and sprinkled in numerous hits from their most recent album, Midnight Manor. The country/blues/garage rock n' roll record, released in October of 2020, leaned more into a direction of increasingly diverse and mature instrumentation, all while maintaining clever, profound, and humorous songwriting. Some highlights included Patton's kazoo solo on "Nashville Record Co.", bassist Alec Castillo's mesmerizing moves, and pedal steel guitarist Jon Catfish DeLorme's smooth country licks. A particular highlight was their cover of "Dead Flowers'', made famous by The Rolling Stones. A wave of enthusiasm pulsed through the crowd as they covered the 1971 hit. I am really looking forward to hearing more from the boys at TNP, especially after being teased with several unreleased songs- my favorite being "Cherry Red Boots"; its vivid imagery was illustrated through a melody reminiscent of old Doo-Wop tunes. Rumor has it, they will be gracing us with the new album in the near future.

Austin, Shaun, Alec, Don, Patton, Connor, and Jon- you guys rock, and are always welcome back to rip some tunes here in Columbus!