Reviewed: Vince Staples, BROCKHAMPTON, Kendrick Lamar
Published
Vince Staples // Big Fish Theory
"Vince's album lives in a completely different ecosystem than every other rap album, period."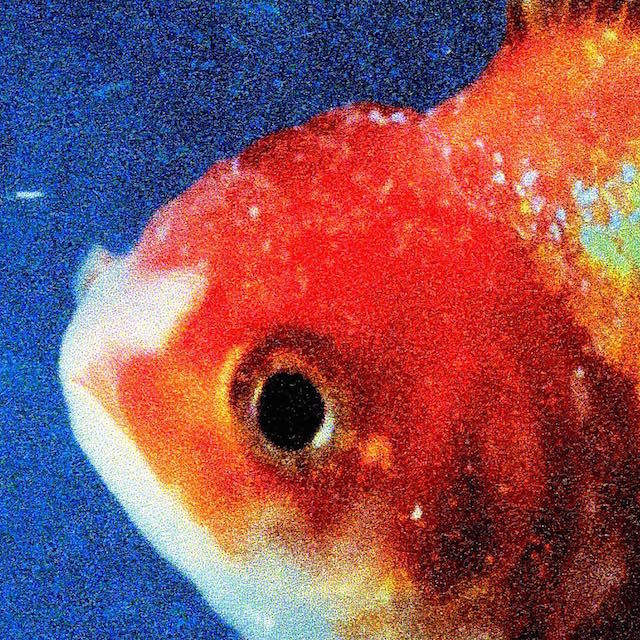 Vince Staples is a pretty interesting person in addition to the whole rapping thing. He has a popular Twitter account. There are plenty of people who would pay for a TV show consisting just of Vince talking. That irks Vince, to an extent - he's lamented in interviews about the lack of separation between an artist's music and their "aesthetic" - the Yeezys on Kanye, Uzi's shoulder shimmy, basically any non-musical aspect of an artist that's blown up by the press. It's a fair point, but the funny thing is that a lot of Vince's music does its best to tie into those things - his Prima Donna EP came with a short film focusing on the self-destruction of the pop star, with lyrics and visuals tying into a singular message. "Rain Come Down" and "Big Fish" both use their music videos to tie into a similar idea of Prima Donna - critiquing the lifestyle of the celebrity and the existence of the spotlight.

Vince seems to take reference to self-destructive artists as inspiration. Hell, Amy Winehouse gets sampled in "Alyssa Interlude" and "Samo" is pinned on that phrase, coined by Basquiat. Cobain was referenced on Prima Donna, and so on back into his discography. While Vince doesn't have as much focus within Big Fish Theory on the intersection of self-destructive artists and celebrity artists, there's a lot more contextualization for it.

Sonically, this is a complete departure from Summertime '06, which was glowing in a G-funk environment that's only even referenced now on "745" and "Rain Come Down," if you squint. Vince's latest album takes more from the James Blake-assisted cuts off of Prima Donna, which makes sentences like "Vince Staples raps over a sample of Oneotrix Point Never" and "Kendrick Lamar blacks out over a SOPHIE beat" make a little more sense. The deep, deep dives into Detroit techno and house (and almost into ambient, as on the opener "Crabs in a Bucket") are immersing. Dark production throughout almost makes the singles ("Big Fish," "BagBak," "Rain Come Down") stick out like a sore thumb in their pop potential. "Party People" has a similar vibe to those singles, but it's still deathly dark ("How I'm supposed to have a good time / When death and destruction is all I see?").

The one steady thing throughout is Vince's rapping - verbose yet concise, staying in the pocket even if its seams fall apart in places. Whereas on '06 Vince's delivery was calm, giving a deadpan recount of the events of his youth, Big Fish Theory shows Vince with an almost frantic energy on many cuts ("Party People," "Yeah Right") which also has a dial that can go down ("Samo," "Crabs in a Bucket," "Rain Come Down").

While on the subject of quieter cuts: There's something to be said that the quieter sections of this album are sometimes outshined by the bangers on this album - "Rain Come Down" eases the listener out of the album, but it almost feels like a waste of Ty Dolla Sign's vocals, leaving him to languish on an underwritten hook that feels a little quiet in the mix. Throughout the album, the hooks aren't the focus, and as such you won't find an overwritten hook on here, for better or worse. "Homage" just barely avoids making repeating a 2-line hook four times over sound boring; the whole world is left wondering what ASAP Rocky could have done on "Samo" if he had more duty on there than mumbling on the hook. However, at their bright spots, these simple hooks bridge brilliant verses from Vince and others into something that really parallels the visual art he so often admires. "Love Can Be" has Damon Albarn, Kilo Kish, and …. Ray J assisting at various points to their various strengths. "Yeah Right" doesn't have an initially interesting hook, but SOPHIE and Flume's beat feels almost molded into the crests and troughs of Vince's cadence. It's a spectacle in every sense of the word.

Big Fish Theory is never outright festive, which on rare occasions is to its detriment but mostly serves to draw the listener into its utterly unique soundscape. Club bangers sit side by side with pieces seeming to draw from Burial and older Oneotrix Point Never for artistic inspiration, with Vince rapping his ass off as he proves he's making his own path with creative and inventive phrasings and references. All of this, while still having some tea on Demar DeRozan the rest of the world won't know about.

Favorite Tracks: Yeah Right, Party People, Crabs in a Bucket, Samo, Homage
Least Favorite: Rain Come Down

Listen to Big Fish Theory on Spotify and Apple Music. Physicals are also being sold through BestBuy and Vince's official website.