Album Review: Sling by Clairo
Published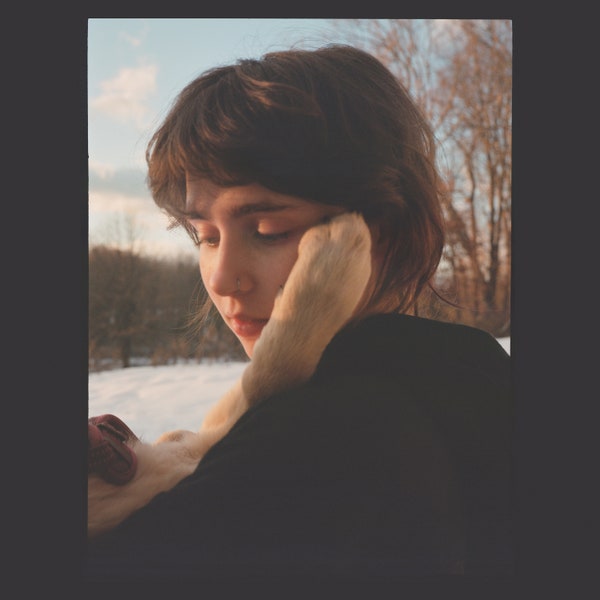 Claire Cottrill made waves when she released her teenage dream debut studio album, Immunity, at 20 years old. Now, at 23, she is surfing the waves of success rolling off her sophomore record, Sling by Clairo. Given that her single "Blouse" was deemed one of the songs of the summer and "Amoeba" gained fame as a favorite TikTok audio, it's no surprise that Cottrill has a dedicated Generation Z following; each of her albums has coalesced our longings into one sleepy, melodic voice.

The sounds of Sling are a product of their time. Wistful verses underlaid with patient guitar and sweeping orchestral elements evoke the feeling of stepping into the sun again after a year holed up inside. The record's lyrics, which often describe a recent enlightenment, are delivered through vocals coated in harmonies as light, sweet, and nostalgic as candy floss even when they're detailing the hurt of sexism, as in "Blouse." Cottrill's collaborator on Sling, Jack Antonoff of Bleachers, likely helped land Lorde to sing backup on sobering lines like, "Why do I tell you how I feel/When you're too busy looking down my blouse." Here, Cottrill captures the frustration of not being taken seriously—a feeling the maturing Gen Z knows all too well.

Cottrill's debut record, Immunity, captured teen frustration and queer longing through balanced and catchy bedroom pop tracks like "4EVER" and "Sofia," which feature lines like, "Is it ever gonna change/Am I gonna feel this way forever?" and, "Sofia, know that you and I/Shouldn't feel like a crime." This debut record from Clairo was a guidebook for Gen Zs taking the teenage reins from our elder "cuspers" and millennials to build our own adolescent culture—one that keeps quintessential themes like feeling out of place but adds a dose of maturity and honesty. Although we've lost the sapphic content that was so present on Immunity, Cottrill develops the maturity established on her debut album to make Sling more representative of herself as a now early-twenty-something and of all the others of her generation who have had to transition into adulthood during one of the most uncertain eras in the past century.

Cottrill has come a long way since her subtle Joni Mitchell reference in "Bags": "Pour your glass of wine/Mitchell told me I would be just fine." Cottrill has been a lifelong Mitchell fan, and Mitchell's influence is a vital part of Sling. Mitchell's iconic blend of folk acoustics, reverberating jazz basslines, and easygoing vocals are recognizable upon the first listen. Just as Mitchell defined her generation, Cottrill is beginning to speak for her own.

Since her lyrical nod to Mitchell's classic "A Case of You," Cottrill has adopted a dog and named her Joanie in honor of the Cali-Canadian star. Joanie plays a central role both in this record and in Cottrill's life. She has a cozy feature on the album cover, cradled in Cottrill's arms, and was the inspiration behind the record's only instrumental track, "Joanie." Cottrill adopted Joanie in December 2020 and caring for her has redefined the artist's outlook on the future. In "Zinnias," Cottrill admits she's been rethinking her ideas about motherhood and domesticity. On this quickest-paced track of the album, she rambles about visions of leaving Syracuse, where she briefly attended college, for Georgia, the state in which she was born but not raised. The chorus is a domestic daydream, with lines like, "Sure sounds nice to settle down for a while/Let the real estate show itself to me/I could wake up with a baby in a sling." This chorus is the focal point of the album, containing its title and summarizing Cottrill's changed mindset, delivered in a breezy falsetto on top of acoustic plucking.

Cottrill expresses similar sentiments about homemaking and motherhood in "Management." She sings over a softly energized layer of strings: "A flash to the upbringing/Of the child, the canine/What will become mine." As the last song on the record, "Management" reflects upon themes introduced in the album's earlier tracks, like children and real estate, settling down, and stepping into adulthood. 2020 and 2021 have been record years for introspection, and Sling teaches its young (but ever-aging) listeners that, although the emotional work is taxing, it has the potential to create something simultaneously familiar and fresh, bright, and slow. At a time when little else offers this level of security, members of Gen Z can tether themselves to Sling. We can let Cottrill's nostalgic harmonies and patient lyrics transport us to a garden in Marietta or a wooden kitchen table and remind us that we are allowed to grow and change.