Pitchfork Music Festival: The one festival you should never miss.
Highlight of the summer and consequential months
Published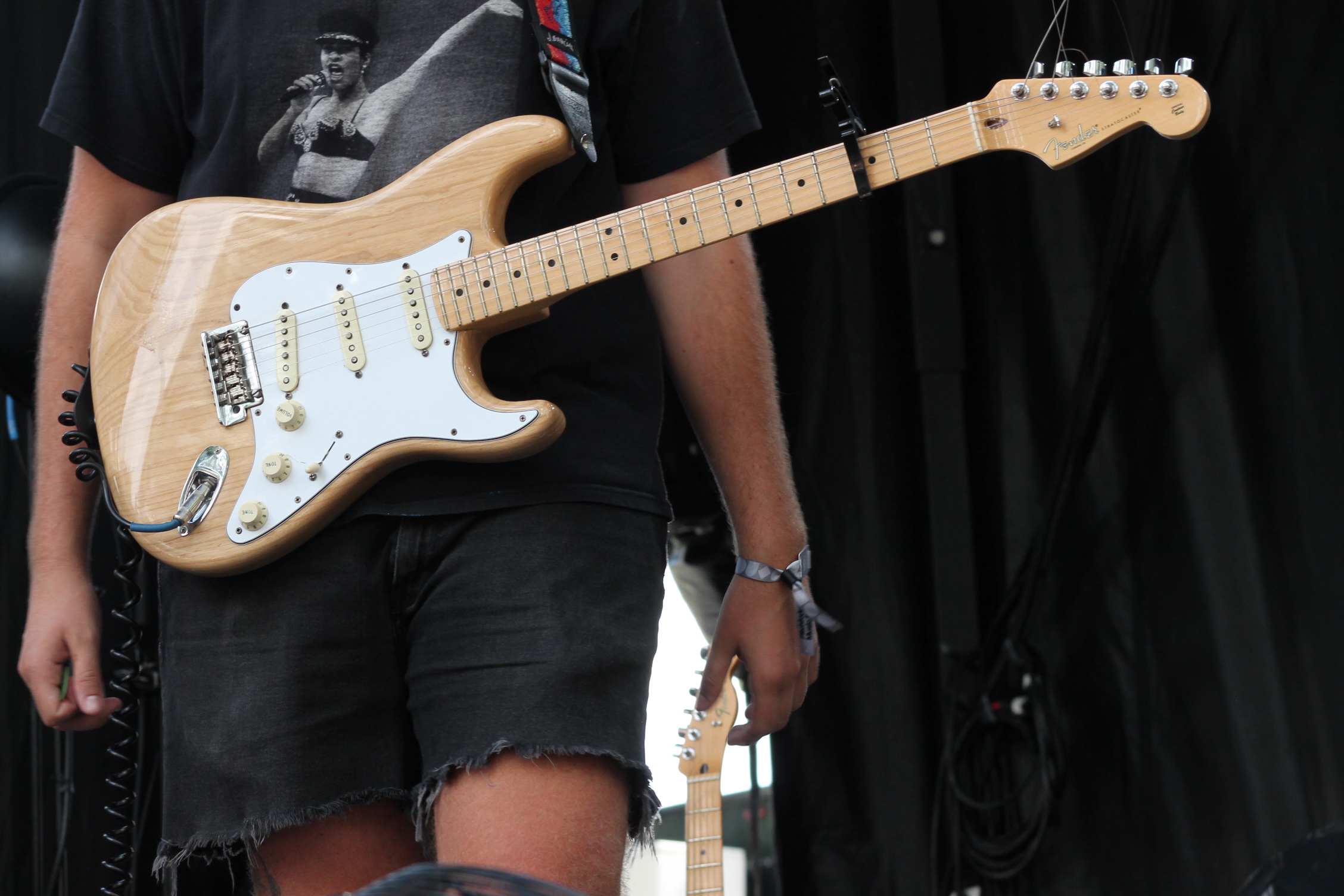 Now that the semester is well on its way to destroying my lust for life, I'm forced to reflect on the brighter moments of this past summer. The glaring highlight being Pitchfork.

I'd never been to Chicago or Pitchfork Fest before, so it was full of new discoveries and a newfound appreciation for the windy city and the culture. This first impression was heavily introduced through the lense of Pitchfork Music Festival, and what it has done to lift up independent music. What an incredible festival it is. We tried to see every act possible because the whole weekend line up was stacked. And DAMN, were we impressed by the unparalleled level of talent from all of the performers.

I was snapping pics and taking little notes all weekend, so here's my take:

DAY 1: Friday July 19th, 2019
"It's really hot." (oh yeah, did I mention a major heat wave was passing thru Chi-town? We're talkin' 100 degree days here.)
MIKE first up, Chicago local, and fire!
Standing on the Corner OH MY GOD WOW. captivating & POWERFUL!
Rico Nasty I caught her set just in time to watch her light up a blunt and dive into another song. Powerhouse.
~Shade break because it was too damn hot~
Poet: Ash before Grapetooth. 14 poets from Young Chicago Authors' Louder Than A Bomb performed on the Blue Stage before the scheduled acts. Every single one was moving.
GRAPETOOTH (lead singer of Twin Peaks side project)ALT dance party vibes that ROCKED.
Earl Sweatshirt A highlight. He was too hot physically and sonically.
Julia Holter killed it and sang "Sea Calls Me Home" to cool us down.
HAIM headlined and I missed it- yeah it's unforgivable I know.

Day 2: Saturday July 20th, 2019
CHAI !!! The Japanese girl group dance party and comprehensive tour of musical genres you didn't know you were looking for! So fantastic!
Cate Le Bon Ethereal & captivating enough to catch Kurt Vile watching from the side of the stage.
Jay Som teased new music (from now released Anak Ko) and opened with a favorite of mine, "Baybee".
Parquet Courts Highly anticipated performance for me. They proved to be more than "some old white guys" - a quote from a friend of mine. They have rightfully earned their cult following and did not disappoint live.
*Weather Delay* Like a Chicago baptism, the skies opened up and the fest was evacuated and delayed for an hour.
Kurt Vile I can't say it didn't feel personal when one of the sets I was most excited for was CUT because of the weather delay. So sad. Next time Mr. Vile, next time.
Stereolab Their first U.S. performance in 11 years!
~music break~ I explored the craft fair and purchased some sweet earrings and a cassette tape from a stand selling music exclusively from the midwest (Hell yeah)!
Belle and Sebastian played their whole album If You're Feeling Sinister.
The Isley Brothers closed the night out. Honestly, I did not realize how many beats were theirs. I recognized a lot of their tunes as samples in rap songs. Straight up Legends.


Day 3: Sunday July 21st, 2019
(last day, best day!)
Started the day wandering around Lincoln Park with my good friend while we waited for the gates to open at the festival. Early rain delayed gates until around 1:30pm.
We headed over just in time to catch...
Black Midi They were spooky.
*Got Whitney to sign a CD for me and asked them to please come to Ohio sometime soon. They said they just might next year!
JPEGMAFIA BLEW ME AWAY. Such an incredible and high energy performer. Teased the now-released album All My Heroes Are Cornballs.
Clairo came out and just seemed so happy to be there. Played some new tunes too!
Khruangbin A must see in my book. They were a set I was really excited for and even in a festival setting, seeing them live is transcendental.
Whitney The highlight of the whole weekend for me, and their first show in over a year. They played new music off their upcoming (now-released) album, Forever Turned Around. Julian, their singer/drummer, described the music they were gonna play as "effin' bops", and they were. The band brought out pretty much everyone else who had played that weekend to sing along to their song "Golden Days". I, of course, sang along to everything off their debut album Light Upon The Lake and pondered lyrics like "Will life get ahead of me?" in the Chicago golden hour gleam.
Snail Mail Just icing on the cake for me. Lush was the album of the year in 2018(in my humble opinion). It felt good to sing along to lyrics like "and who do you change for?", belting it out and feeling it all in real time. She even brought Clairo out to sing along to her last tune.
Robyn closed out the night with a very dramatic entrance and ensuing dance party.

In summary, I really had the time of my life to be honest. Chicago is a wonderful city home to great bands and a fantastic community. This festival really showed that off.
Pitchfork Music Fest is a 10.0 from me.

Listen to every artist that was at Pitchfork Fest 2019 here!