The Fear and Delight of New Love on Kate Bollinger's I Don't Wanna Lose EP
Kate Bollinger's newest EP hooks listeners with her warm vocals and unique backing band and prompts listeners to reflect on her lyrics of relationships, fleeting love, and youth.
Published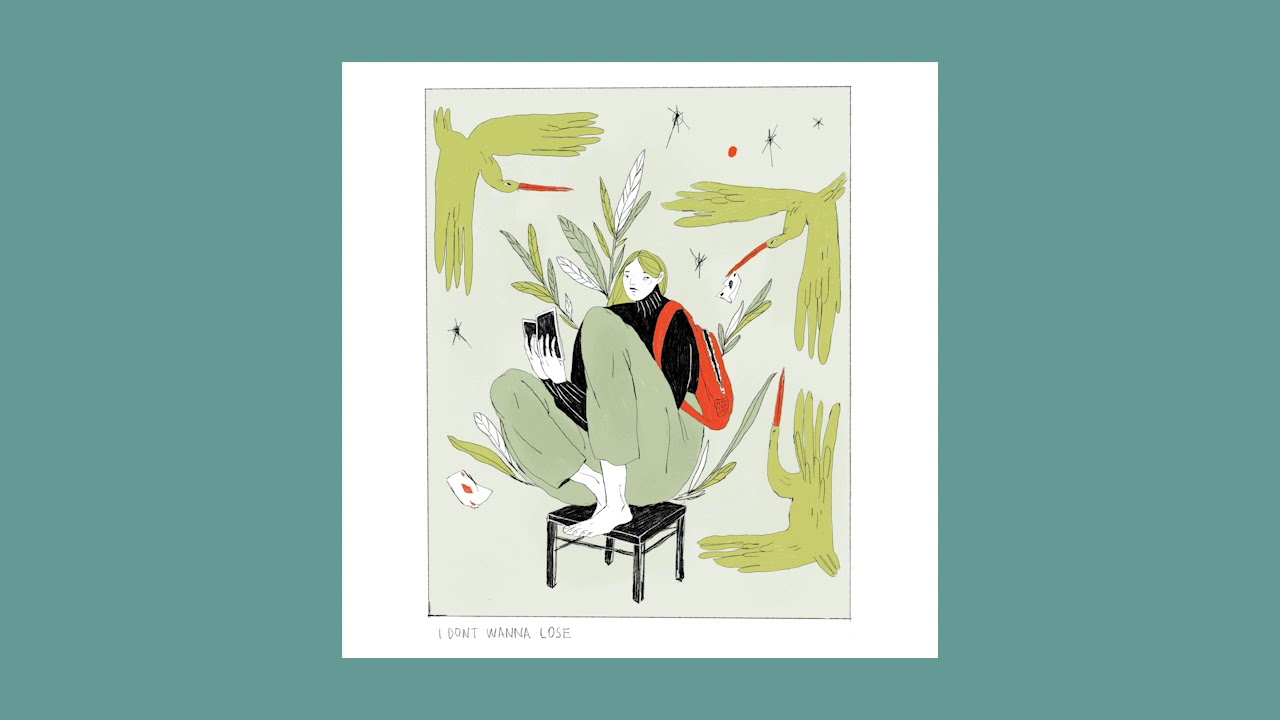 This past summer, I went back to my highschool to join the staff at their summer enrichment program. The morning commute was typically a bit over a half hour with traffic, so I burned through a lot of music on the trips to and from work. I was always in need of a new sound to keep me sane during all the monotonous drives.

Enter Kate Bollinger. The first song of Kate's I had ever heard was the song "Candy", which was released a few days before her I Don't Wanna Lose EP. I was immediately enamoured by "Candy". I shared it with everyone I knew. The first few strokes of the guitar at the beginning of the song made me melt into the seat of my Subaru Forester. Her angelic voice is complemented perfectly with her band's minimal drum and guitar sounds. Neither her voice nor the instruments overpower the other, rather they intertwine to make a flowy, intoxicating indie-pop love song.

Kate Bollinger is a singer-songwriter hailing from Charolletteville, VA, where she attends the University of Virginia. Her portfolio of music is limited but powerful. She ranges from a more folky sound on her Key West EP to a jazzy, indie-pop vibe on her I Don't Wanna Lose EP. She even reaches into the R&B realm with tracks like "do u go out together?". What makes Kate's sound unique is the synthesis of her backing band and her siren-esc vocals, conveying different emotions and feelings through the lyrics and instruments alike. One would not be able to work effectively without the other. In this past year, she has become one of the most promising indie artists to break out into the scene and shows no signs of slowing down.

Shortly after I discovered Kate Bollinger, she released her 2nd EP, I Don't Wanna Lose. I could not have been more excited to hear her newest project. Boy, did she blow my expectations out of the water. With I Don't Wanna Lose, Kate took her well-established dreamy, bedroom pop sound and added undertones of jazz. Her authentic and genuine lyrics give her songs gravity, cutting into themes of new relationships and fleeting love.

The first track of the EP is "Untitled". This track highlights Kate's vocal skills as she weaves many words into a single verse without it sounding cluttered. Instead, it flows off the tongue naturally. Right out of the gates, she gives us insight as to what the rest of the EP is about. She is having anxiety about starting a new relationship. She fears that she will be hurt as she clearly has been in past relationships. However, she can't help but feel a longing for the intimacy she has had with her previous lovers. She encapsulates these contradicting feelings in the chorus:

"The worst thing you could do is leave, when I tell you, 'just go'
We both know I don't want you to leave me alone."

In her live set with Paste Studios NYC, Kate mentions "I don't have a background in jazz. But I have always known that I wanted a jazz band behind my songs, even though they are not jazz songs". This ideal shines through in this song's musical backing by way of the steady, mellow drums and guitars.

Following up "Untitled" is my personal favorite on the EP, Candy. I mentioned Candy earlier but it's too important not to bring up again. Following in suit with the uncertainty of new relationships in "Untitled", Candy takes a positive perspective on her uncertainty. Kate still feels skeptical about her new relationship, but can't help but revel in the delight it brings. She is so pleased that she thinks it's too good to be true. Candy is reminiscent to that of a wondrous lullaby. I often find myself listening to the EP after a night on the town, letting it lull me to sleep while I get ready for bed. I resonate deeply with Kate's raw and genuine lyrics of emotion and feeling.

The tracks "I Don't Wanna Lose" and "Talk About It" bring to light the many struggles of coping with new feelings. They identify how we often act in contradiction to how we feel when we catch new feelings. Although she recognizes her young age, Kate cannot help but feel her time is fleeting and she doesn't want to waste the valuable time she has left.

The penultimate track, "Je Rêverai à Toi", is one of the most impressive songs in Kate Bollinger's arsenal of music and is a testament to her talent as a musician. Kate is able to write a beautiful song in French in which the emotions she feels are easily picked up by whoever is listening. Considering I don't speak French, I have no idea what she is saying. This does not keep me from feeling the passion in Kate's vocals. Frankly, I think translating the song would somewhat diminish the novelty the song has for me. "Je Rêverai à Toi" is mysterious and sweet- why go and change that?

The summer of 2019 brought us a broad scope of great new projects, but Kate Bollinger's I Don't Wanna Lose EP takes the cake for me. As someone who struggles with anxiety concerning relationships, especially new ones, it is hard for me to ignore the connection I have made with Kate's lyrics. They have allowed me to take a step back and be introspective to my own life and relationships. I find much comfort knowing that I am not alone with my worries and anxieties. Also, seeing a musician who is around the same age as myself is extremely inspiring. Kate's resolve to follow her passions of music and study at UVA simultaneously drives me to follow my own passions, like writing articles about my favorite musicians. Her good nature goes beyond her music. After I included an anecdote of how her music often moves me to tears in the merchandise order I placed, Kate left lovely handwritten note apologizing for making me cry. Kate Bollinger's I Don't Wanna Lose EP takes a beautiful synthesis of indie-pop/jazz instrumentals and moving vocals to create a concise project that allows listeners to get intimate with the many emotions surrounding the inception of new relationships.