Winner of the AROUSE MSPaint Contest 2016
Make America Paint Again!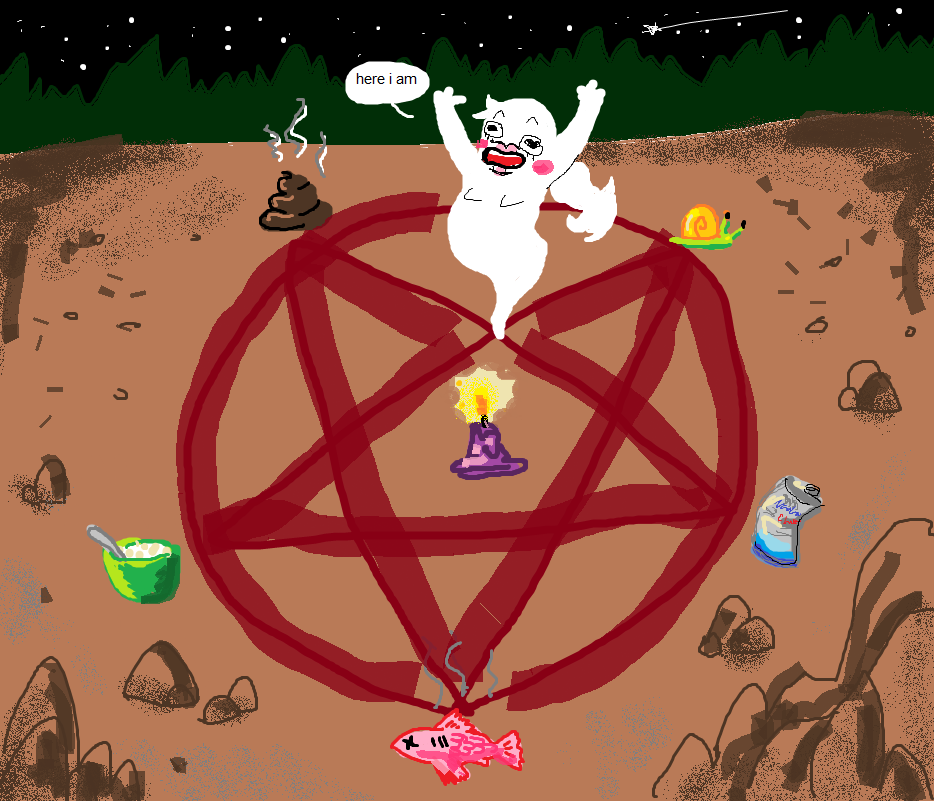 Published
The prompt was to draw a pentagram and include the five items it would require to summon you. We weren't looking for anything in particular. Could be artsy. Could be funny. Could be grotesque. We're all for whatever.

Congrats Kelsey!