AROUSE's Best Albums of the Past 25 Years (1996-2021)
As voted by our DJs and members!
Last month, the popular internet music publication Pitchfork released a list of the best 200 albums of the last 25 years, as voted by their readers. While it featured a variety of beloved and critically acclaimed albums, of the list's top four spots, three were claimed by Radiohead, and didn't feature a female artist until #17, with Lana Del Rey's Norman Fucking Rockwell!. There was also a large number of repeat artist features, including the aforementioned Radiohead, as well as Kendrick Lamar and Kanye West taking up multiple top-20 spots before any women were featured. A common criticism of "Best" lists like these is that featuring multiple projects from the same artist takes away well-deserved recognition from other musicians and genres, and I happen to agree with this position. When compiling this list, I did my best to combat these problems while still highlighting the opinions of the AROUSE populace.

The list was initially created by making a call for album nominations. Albums that received at least two nominations, or those I felt were justified to be called the "Best" of the last two-odd decades, made it to the voting round. Justifications could be based on my own opinion, the wider opinion of critics and friends, or the Rate Your Music community consensus. Apart from those who received many nominations for multiple albums, I purposely tried to include only one album per artist. To me, lists like these generate more valuable conversation when they have more variety. Aside from these criteria, I did my best to leave this input of ranking to AROUSE consensus.

Without further ado, here are AROUSE's favorite albums of the past 25 years. Stick to the end to see some cool statistics about the results.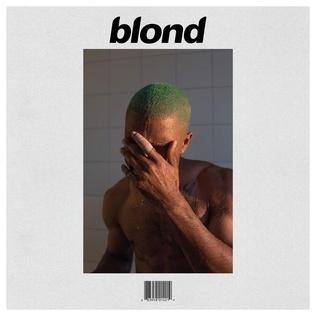 #1: Frank Ocean - Blonde (2016)
Alternative R&B, art pop, neo-soul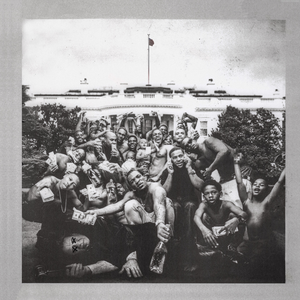 #2: Kendrick Lamar - To Pimp a Butterfly (2015)
Conscious hip-hop, progressive rap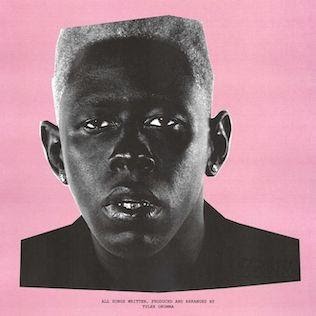 #3: Tyler the Creator - IGOR (2019)
Neo-soul, alternative R&B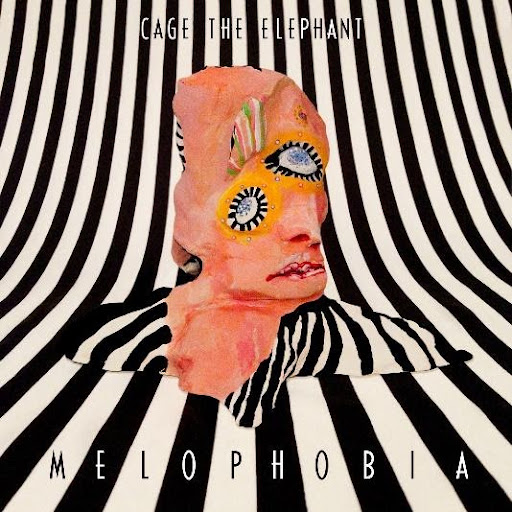 #4: Cage the Elephant - Melophobia (2013)
Indie rock, garage rock revival, neo-psychedelia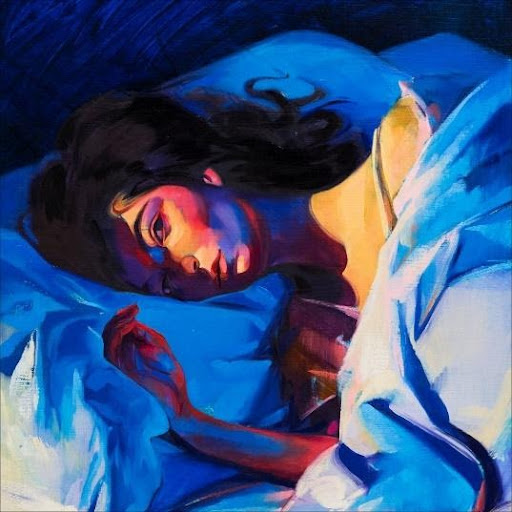 #5: Lorde - Melodrama (2017)
Synthpop, art pop, alt-pop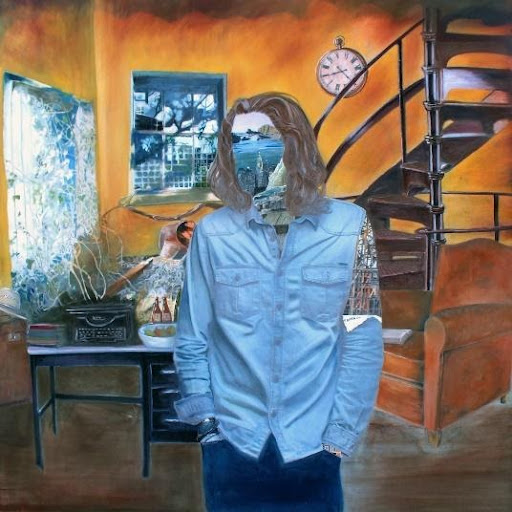 #6: Hozier - Hozier (2014)
Pop soul, blues rock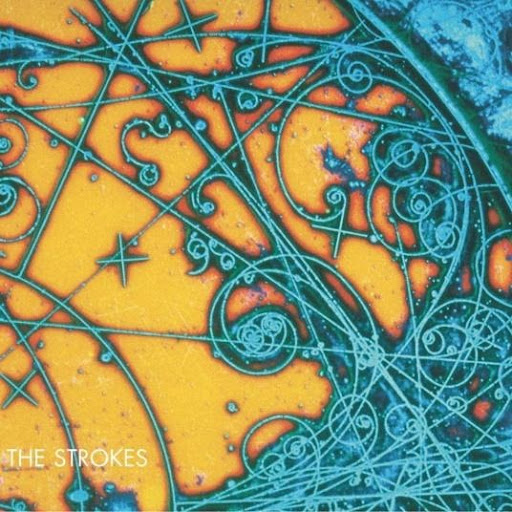 #7: The Strokes - Is This It (2001)
Indie rock, garage rock revival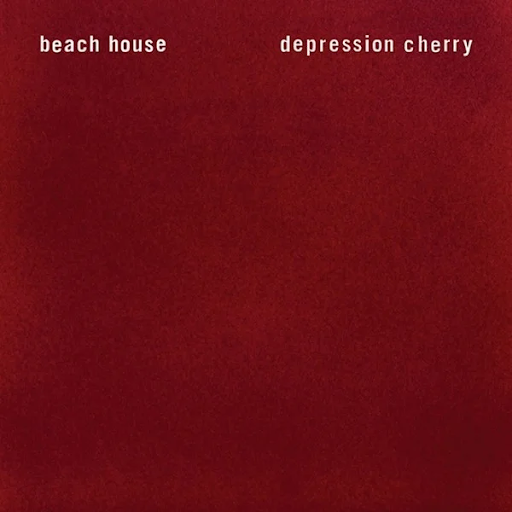 #8: Beach House - Depression Cherry (2015)
Dream pop, indie pop, shoegaze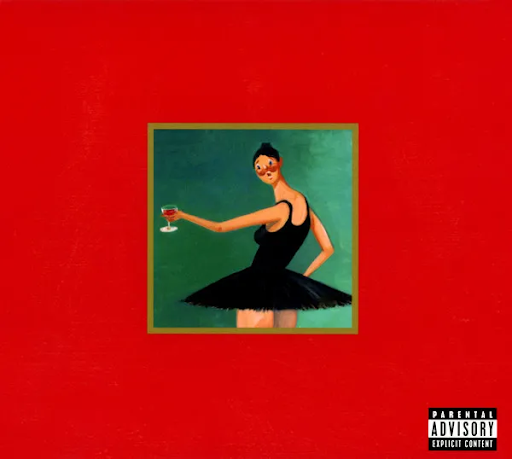 #9: Kanye West - My Beautiful Dark Twisted Fantasy (2010)
Pop rap, hip hop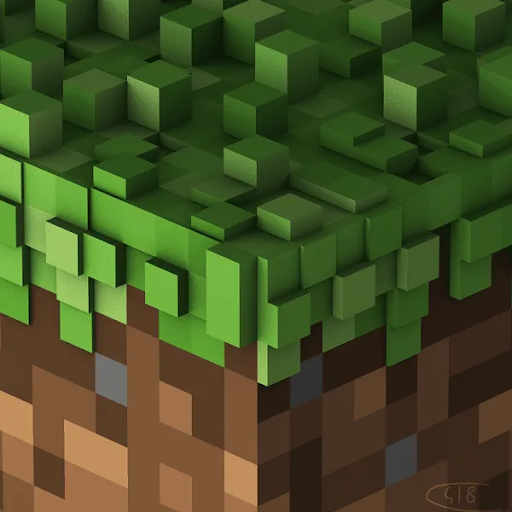 #10: C418 - Minecraft Volume Alpha (2011)
Video game music, ambient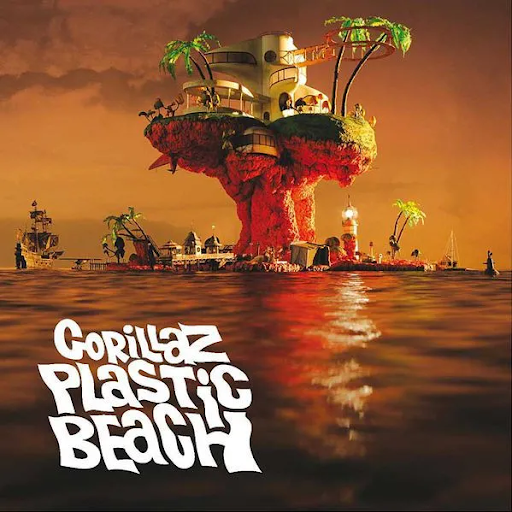 #11: Gorillaz - Plastic Beach (2010)
Electropop, art pop, hip hop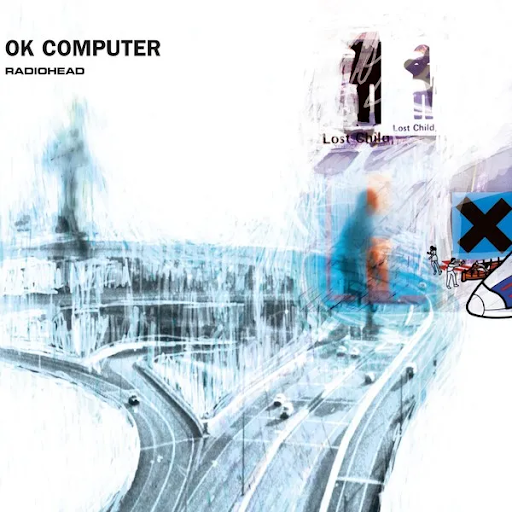 #12: Radiohead - OK Computer (1997)
Alternative rock, art rock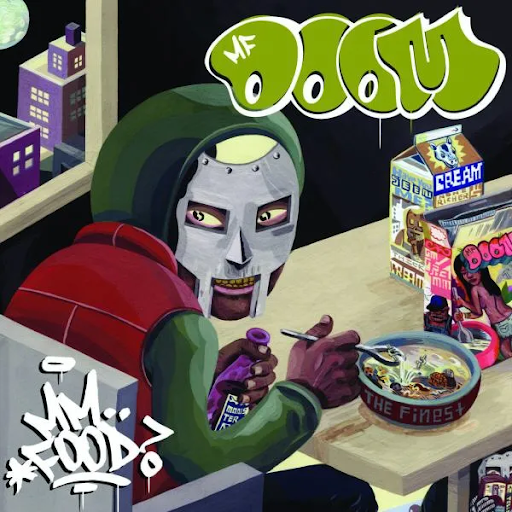 #13: MF DOOM - MM..FOOD (2004)
Experimental hip hop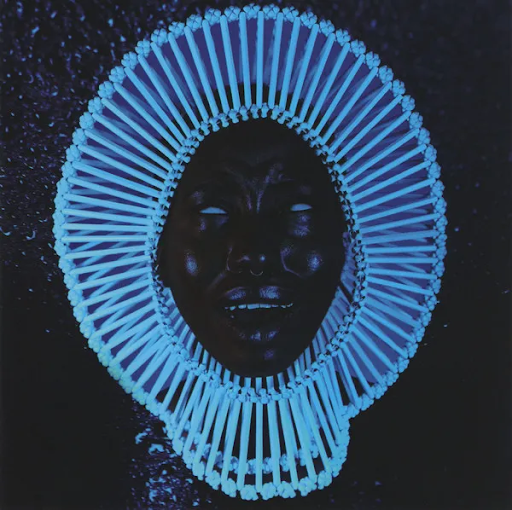 #14: Childish Gambino - "Awaken, My Love!" (2016)
Psychedelic soul, funk, R&B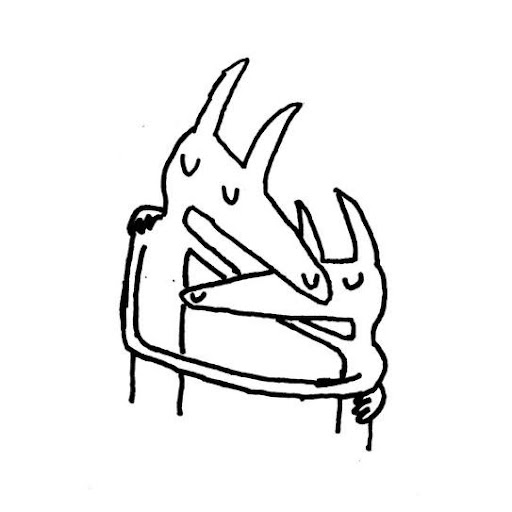 #15: Car Seat Headrest - Twin Fantasy (2011)
Indie rock, lo-fi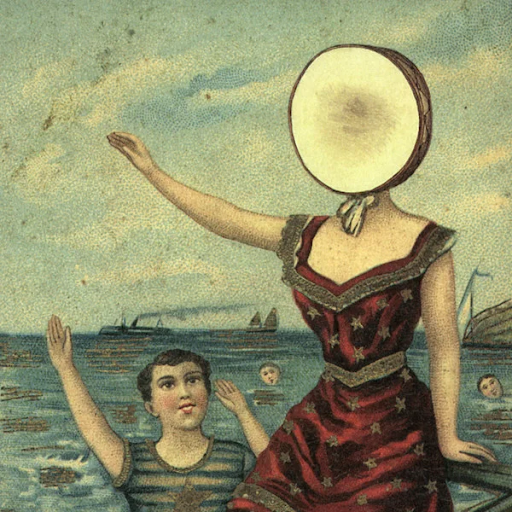 #16: Neutral Milk Hotel - In the Aeroplane Over the Sea (1998)
Indie folk, indie rock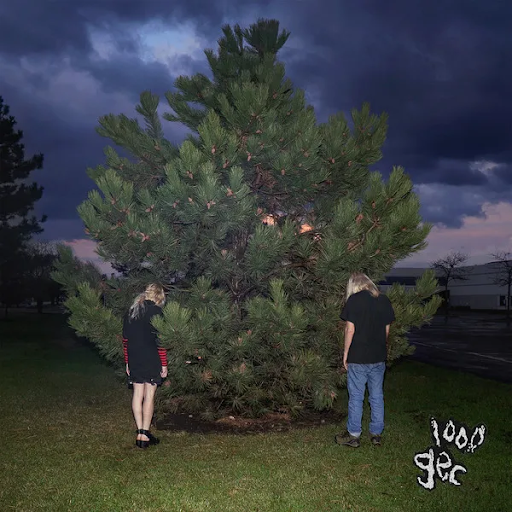 #17: 100 Gecs - 1000 gecs (2019)
Hyperpop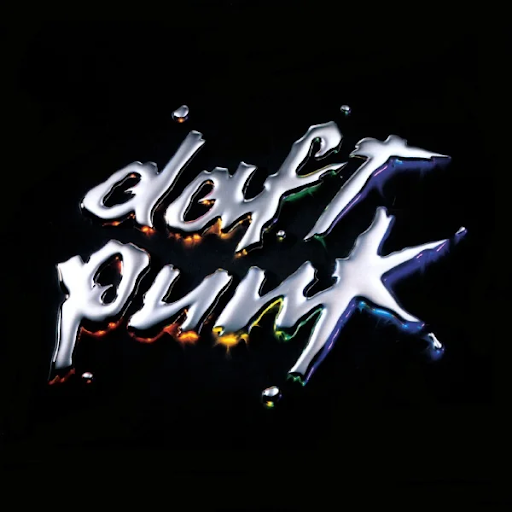 #18: Daft Punk - Discovery (2001)
French house, electro-disco, dance pop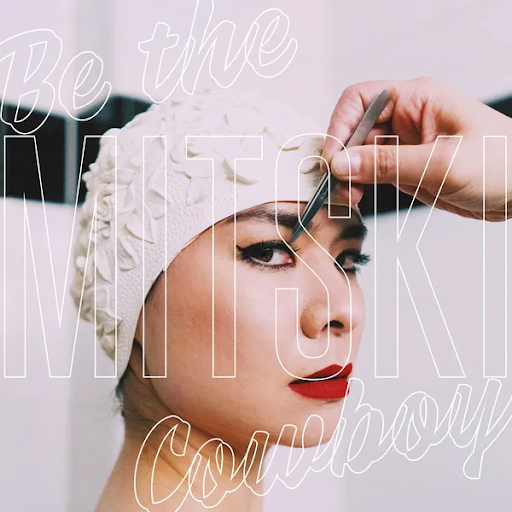 #19: Mitski - Be the Cowboy (2018)
Art pop, indie rock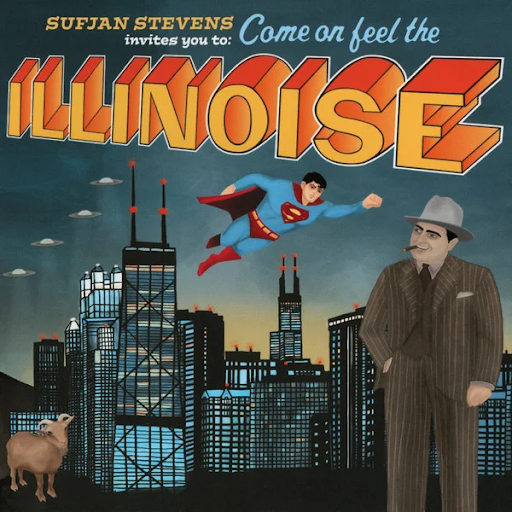 #20: Sufjan Stevens - Illinois (2005)
Indie folk, chamber pop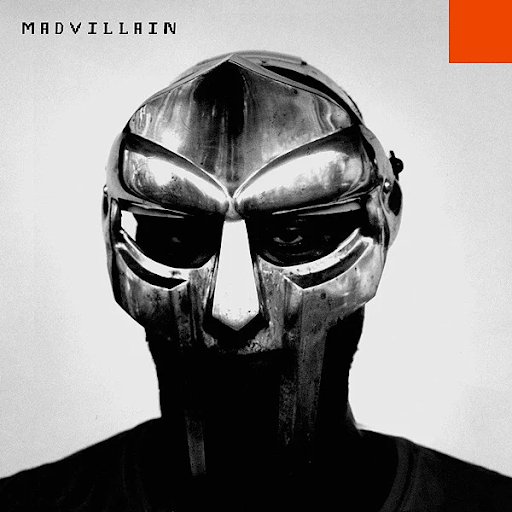 #21: Madvillian - Madvilliany (2004)
Alternative hip hop, jazz rap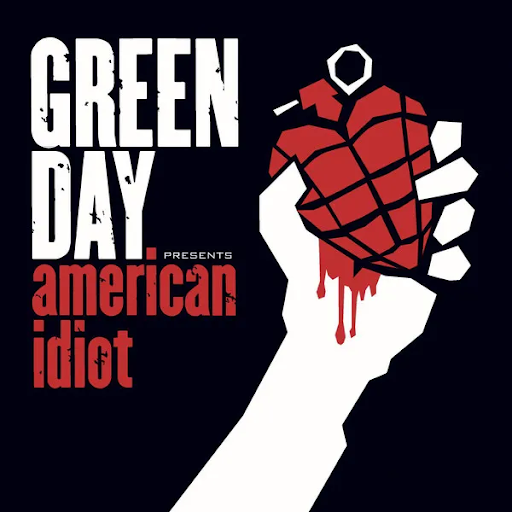 #22: Green Day - American Idiot (2004)
Pop punk, alternative rock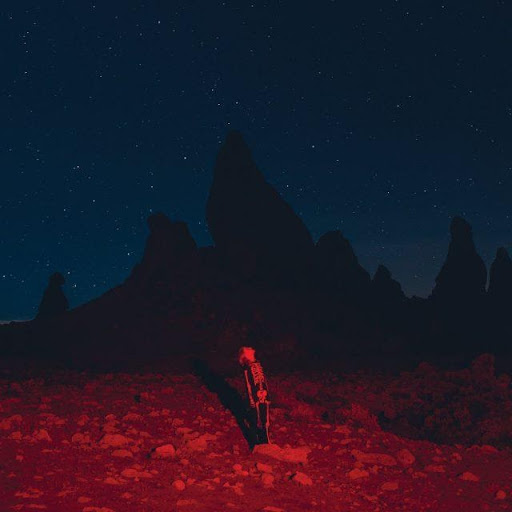 #23: Phoebe Bridgers - Punisher (2020)
Indie folk, indie rock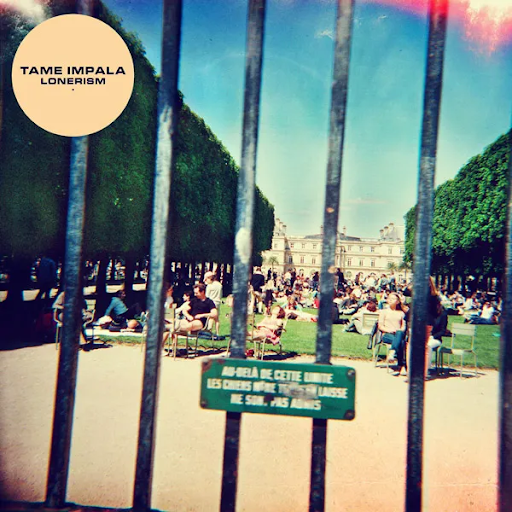 #24: Tame Impala - Lonerism (2012)
Neo-psychedelia, psychedelic rock, indie rock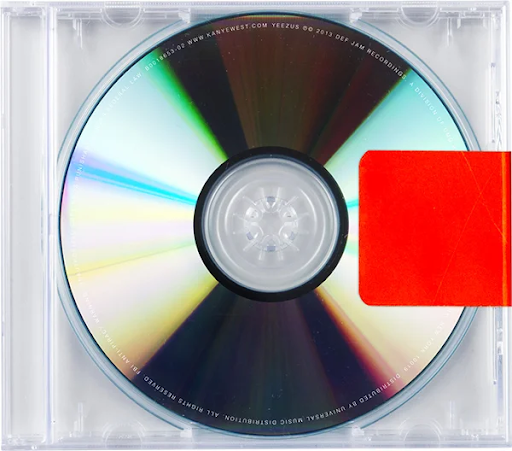 #25: Kanye West - Yeezus (2013)
Experimental hip hop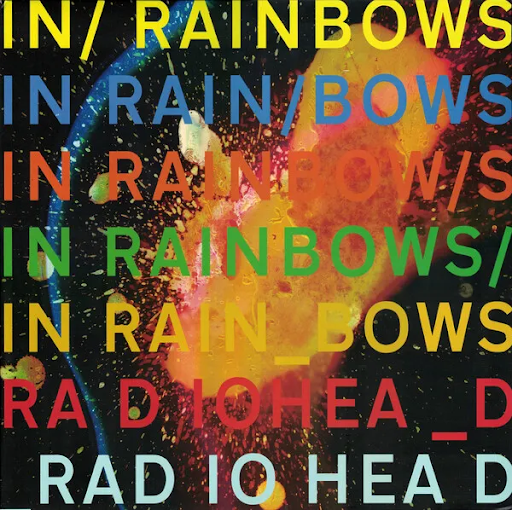 #26: Radiohead - In Rainbows (2007)
Art rock, alternative rock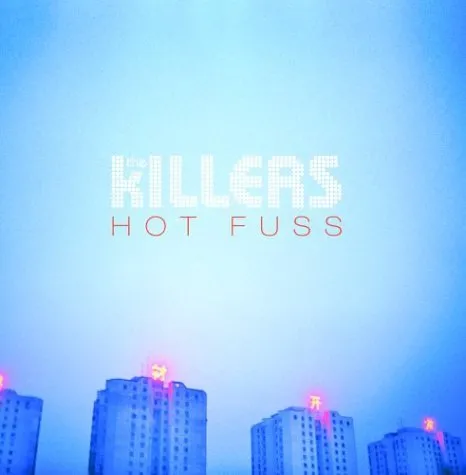 #27: The Killers - Hot Fuss (2004)
Pop rock, post-punk revival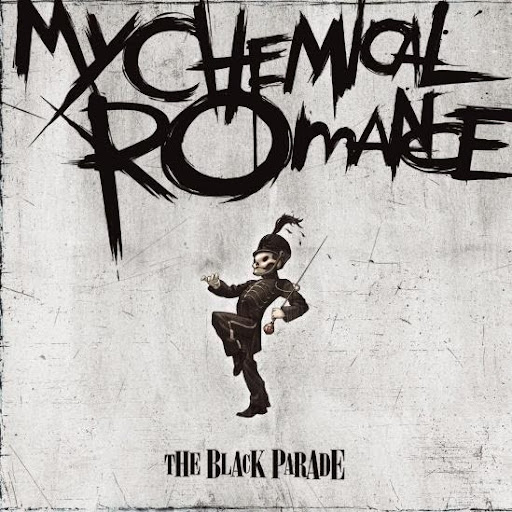 #28: My Chemical Romance - The Black Parade (2006)
Pop punk, alternative rock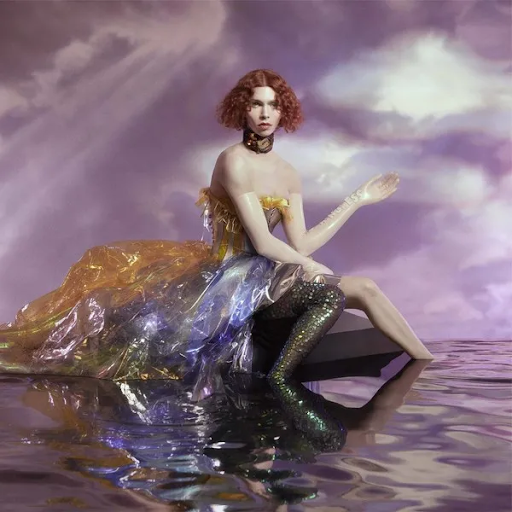 #29: SOPHIE - OIL OF EVERY PEARL'S UN-INSIDES (2018)
Bubblegum pop, art pop, electronic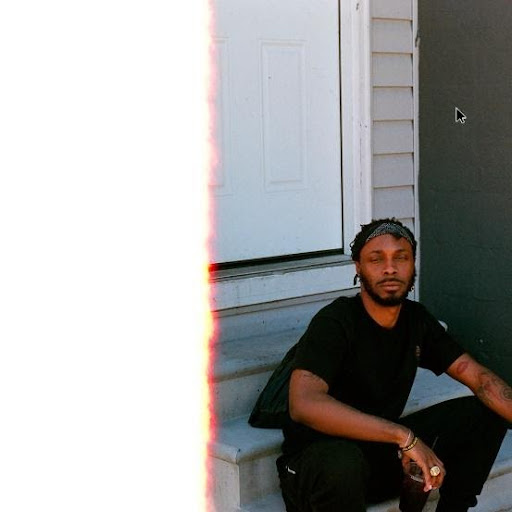 #30: JPEGMAFIA - Veteran (2018)
Experimental hip hop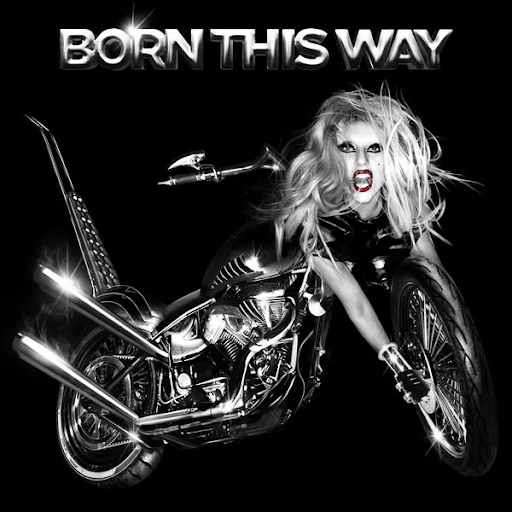 #31: Lady Gaga - Born This Way (2011)
Dance-pop, electropop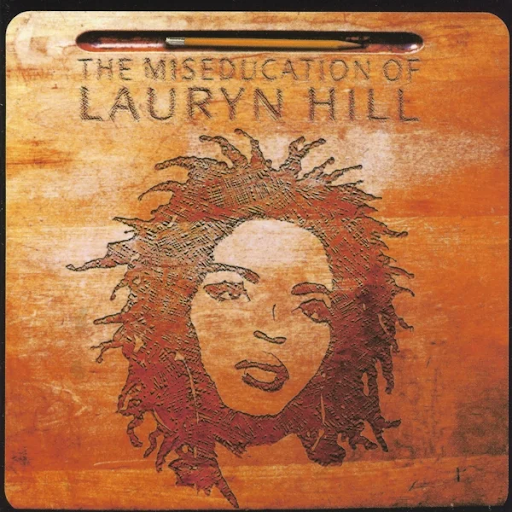 #32: Lauryn Hill - The Miseducation of Lauryn Hill (1998)
Neo-soul, R&B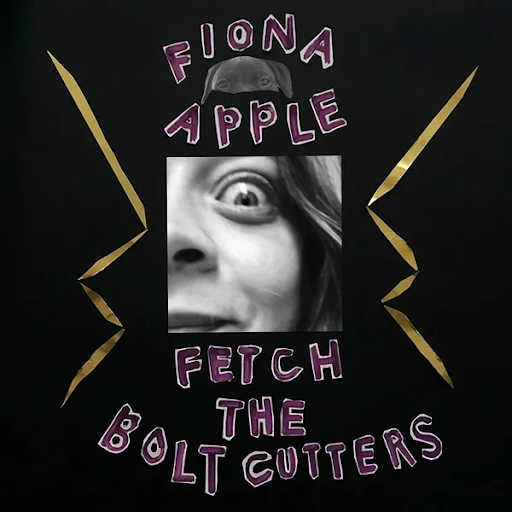 #33: Fiona Apple - Fetch the Bolt Cutters (2020)
Art pop, bedroom pop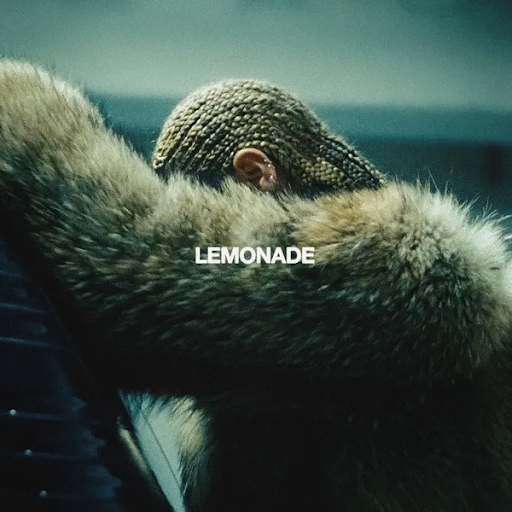 #34: Beyoncé - Lemonade (2016)
R&B, pop rap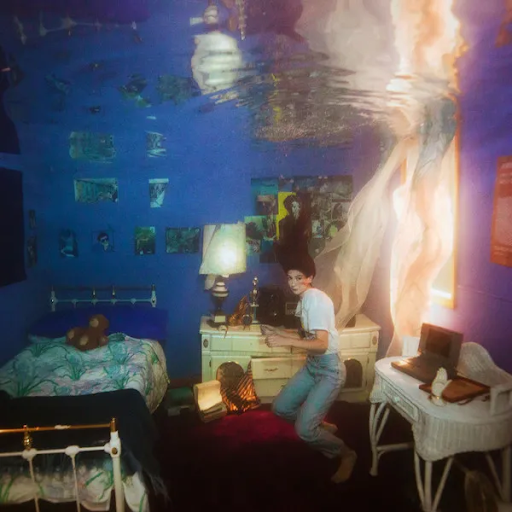 #35: Weyes Blood - Titanic Rising (2019)
Chamber pop, soft rock, art pop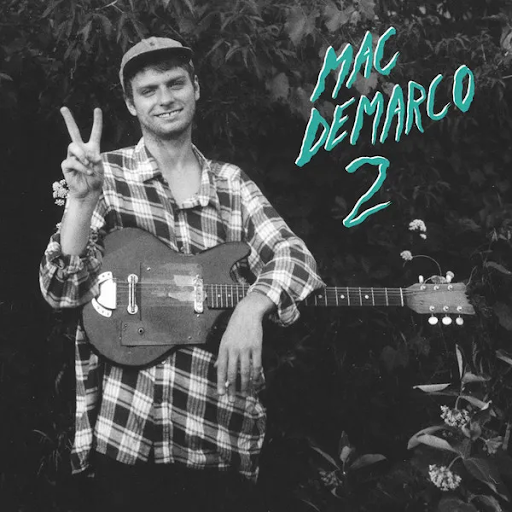 #36: Mac Demarco - 2 (2012)
Soft rock, bedroom pop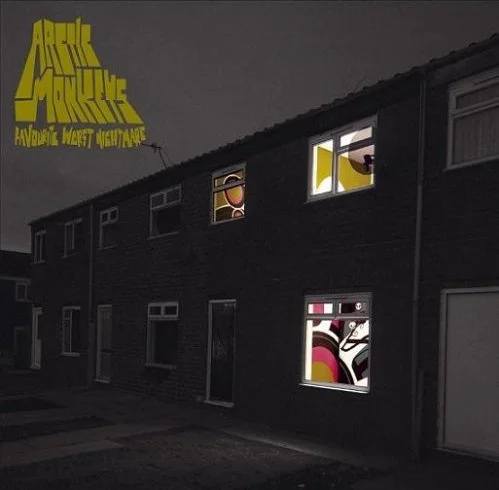 #37: Arctic Monkeys - Favorite Worst Nightmare (2007)
Indie rock, post-punk revival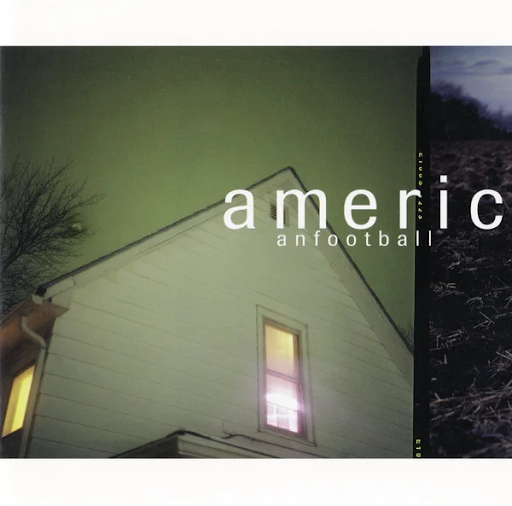 #38: American Football - American Football (1999)
Midwest emo, math rock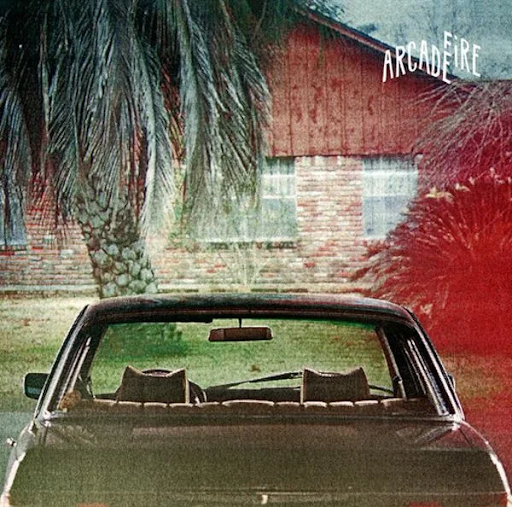 #39: Arcade Fire - The Suburbs (2010)
Indie rock, chamber pop, post-punk revival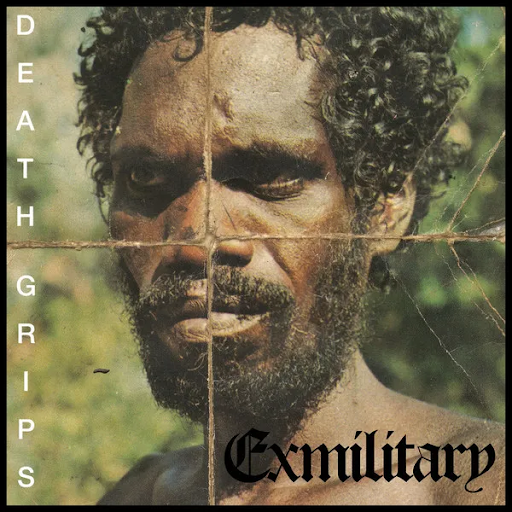 #40: Death Grips - Exmilitary (2011)
Hardcore hip hop, industrial, experimental hip hop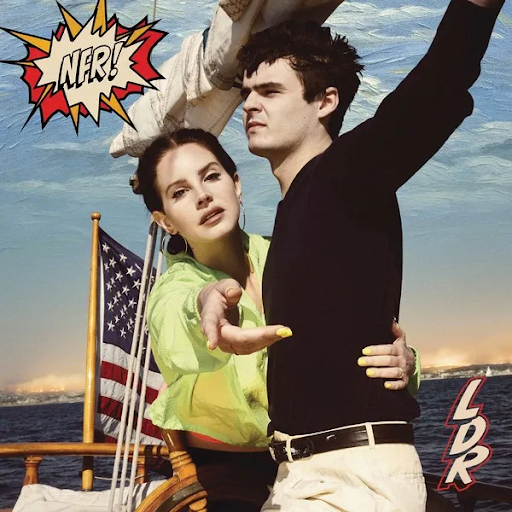 #41: Lana Del Rey - Norman Fucking Rockwell! (2019)
Art pop, dream pop, soft rock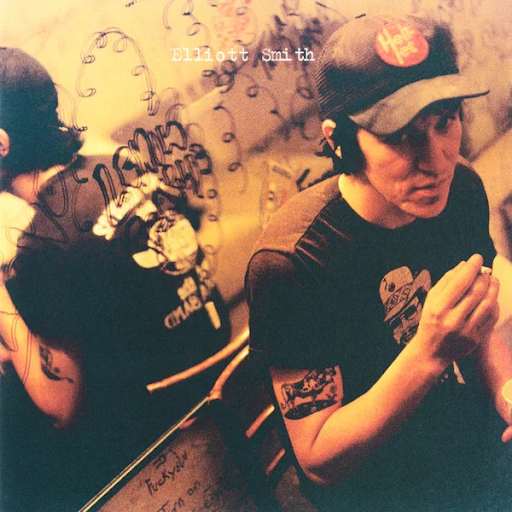 #42: Elliott Smith - Either/Or (1997)
Indie folk, lo-fi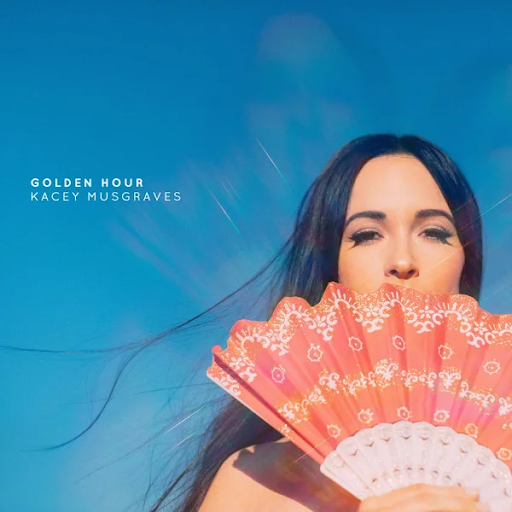 #43: Kacey Musgraves - Golden Hour (2018)
Country pop, soft rock, dream pop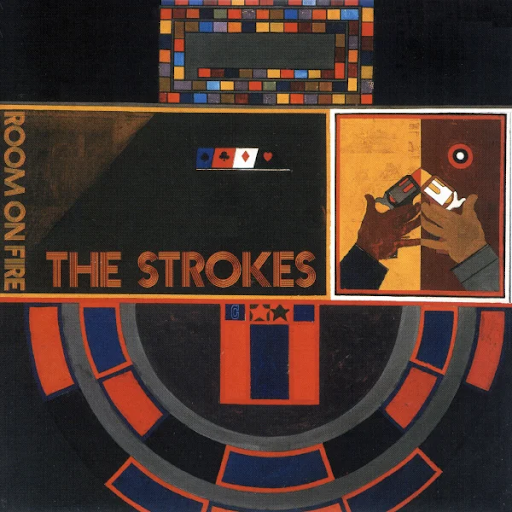 #44: The Strokes - Room On Fire (2003)
Garage rock revival, indie rock, post-punk revival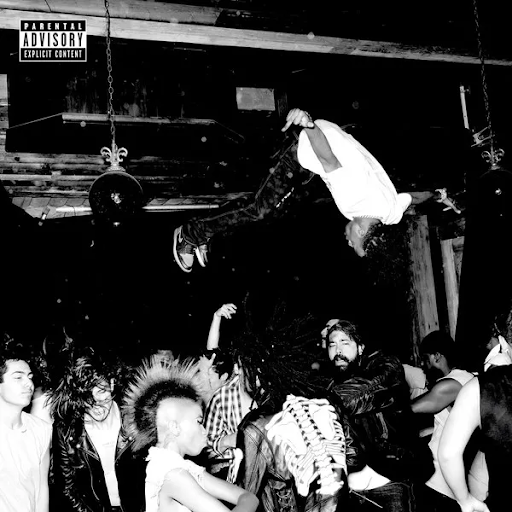 #45: Playboi Carti - Die Lit (2018)
Trap, hip hop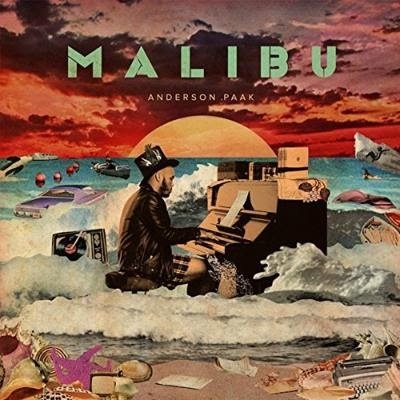 #46: Anderson .Paak - Malibu (2016)
Neo-soul, hip hop, funk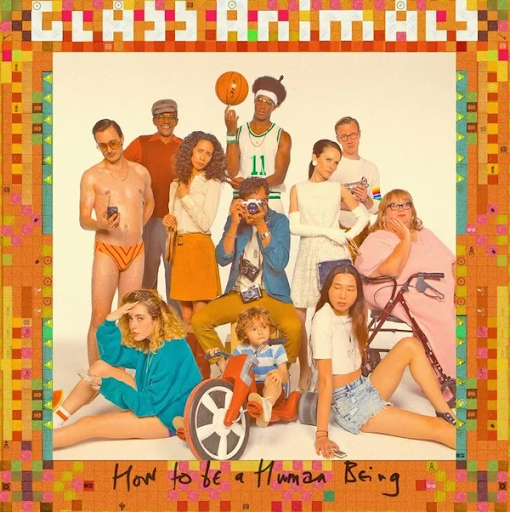 #47: Glass Animals - How to Be a Human Being (2016)
Alt-pop, indie rock, art pop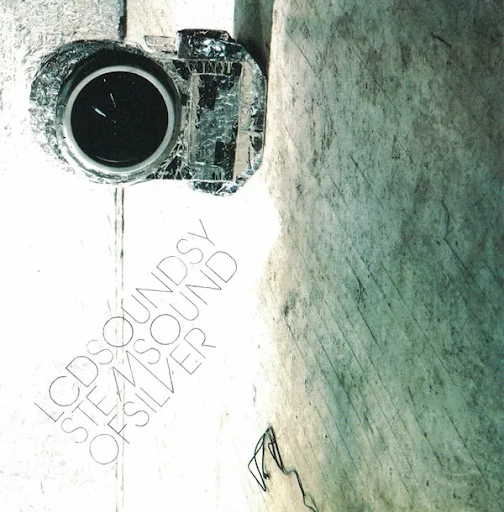 #48: LCD Soundsystem - Sound of Silver (2007)
Dance-punk, electronic, indie rock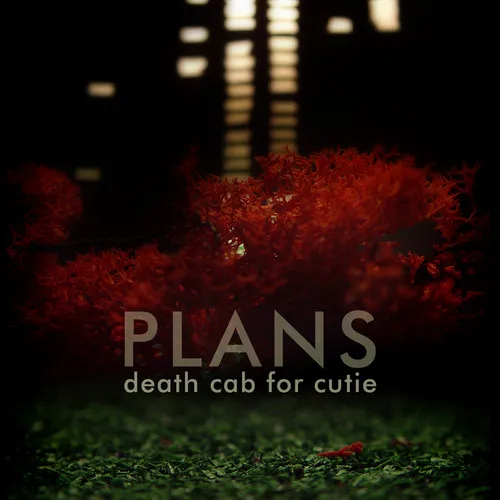 #49: Death Cab for Cutie - Plans (2005)
Indie pop, indie rock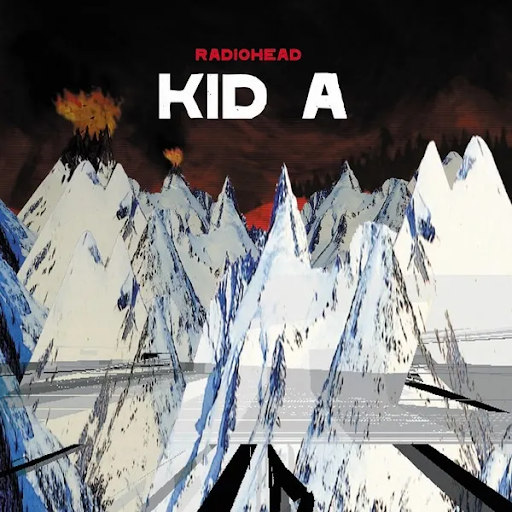 #50: Radiohead - Kid A (2000)
Art rock, experimental rock, electronic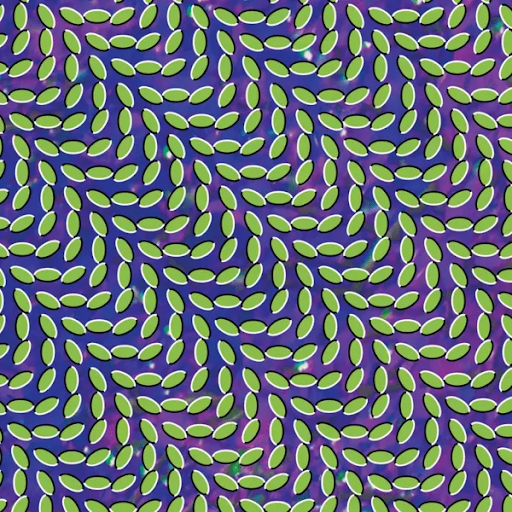 #51: Animal Collective - Merriweather Post Pavilion (2009)
Psychedelic pop, neo-psychedelia, electronic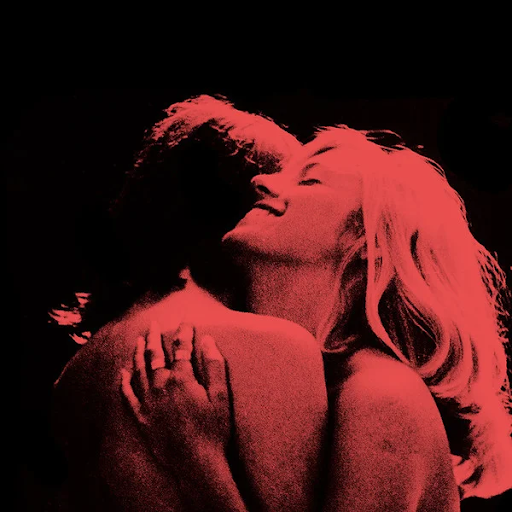 #52: TV Girl - French Exit (2014)
Indie pop, neo-psychedelia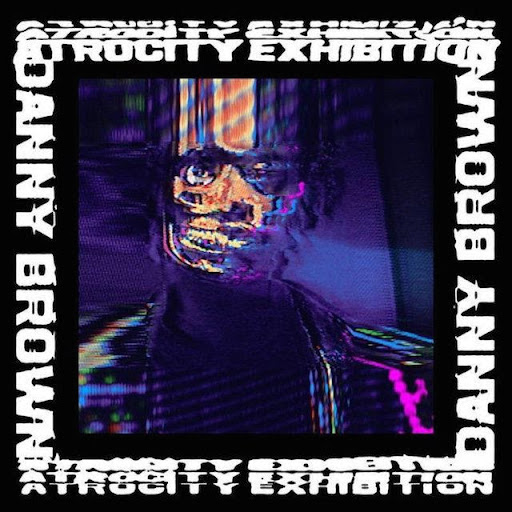 #53: Danny Brown - Atrocity Exhibition (2016)
Experimental hip hop, hardcore hip hop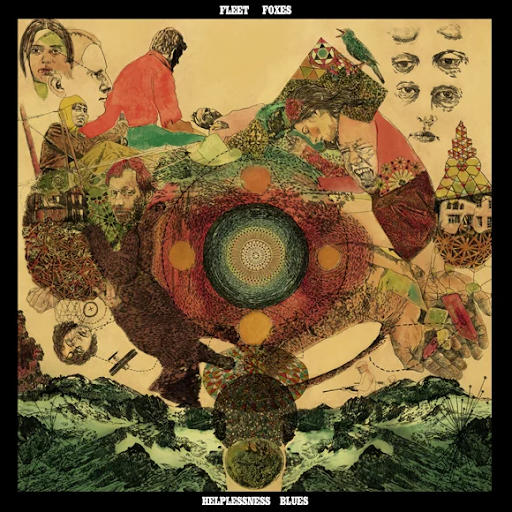 #54: Fleet Foxes - Helplessness Blues (2011)
Indie folk, chamber pop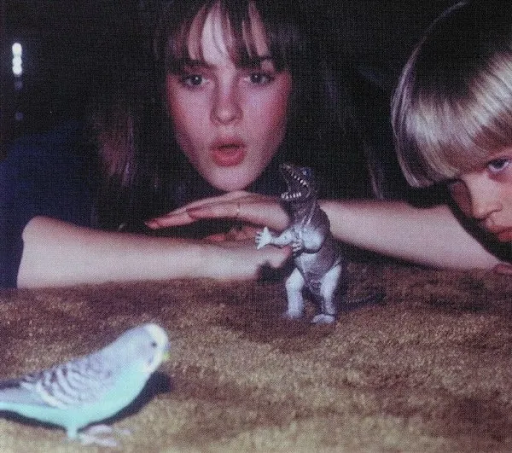 #55: Big Thief - Masterpiece (2016)
Indie rock, indie folk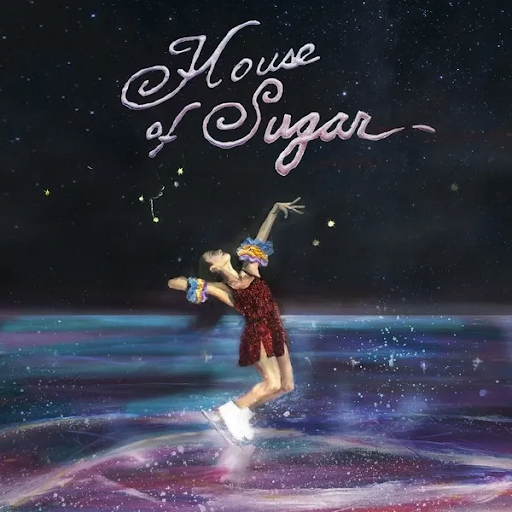 #56: Alex G - House of Sugar (2019)
Indie folk, neo-psychedelia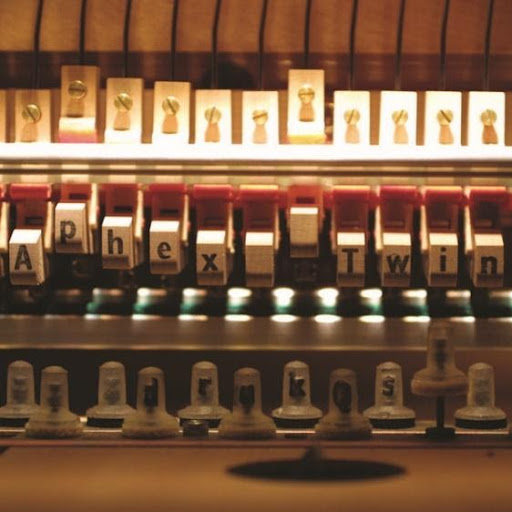 #57: Aphex Twin- DrukQs (2001)
Drill 'n' bass, electronic, ambient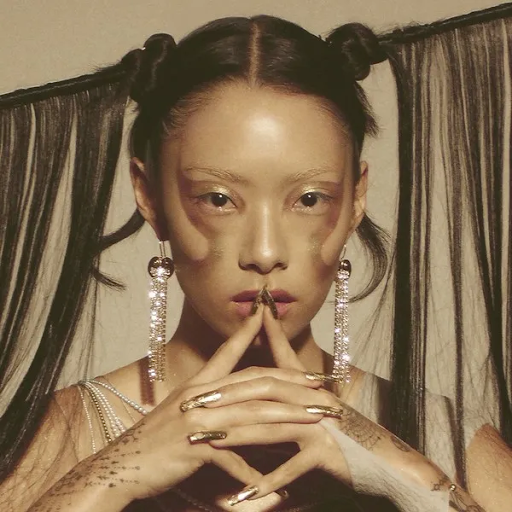 #58: Rina Sawayama - Sawayama (2020)
Dance-pop, R&B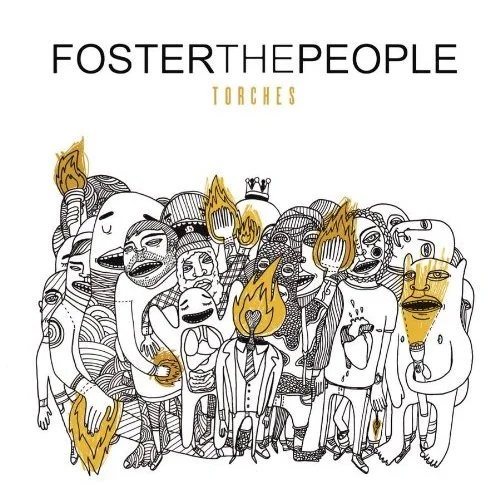 #59: Foster the People - Torches (2011)
Indie pop, dance-pop, alt-pop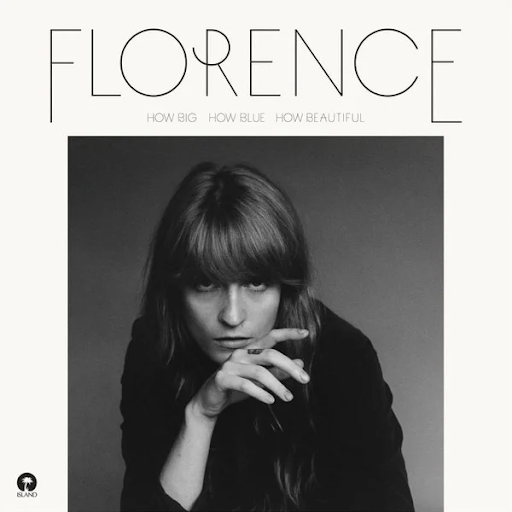 #60: Florence and the Machine - How Big, How Blue, How Beautiful (2015)
Art pop, alternative rock, chamber pop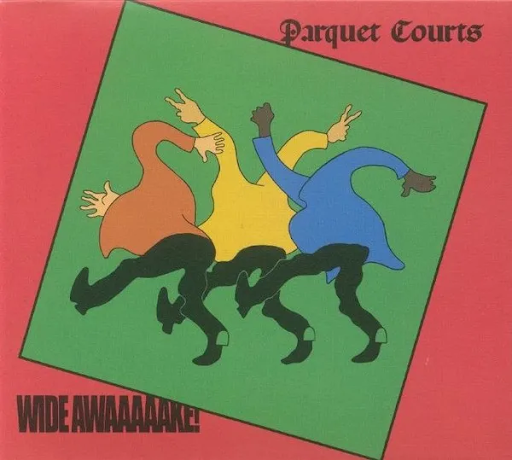 #61: Parquet Courts - Wide Awake! (2018)
Indie rock, post-punk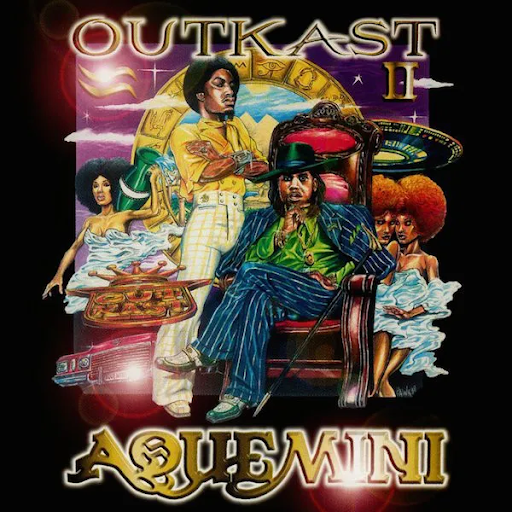 #62: Outkast - Aquemini (1998)
Hip hop, neo-soul, funk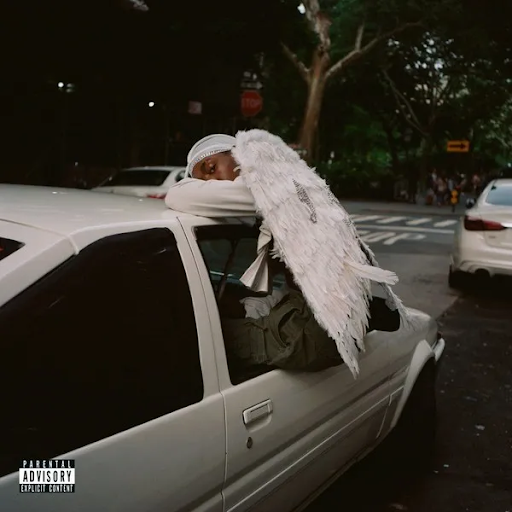 #63: Blood Orange - Negro Swan (2018)
Alternative R&B, neo-soul, art pop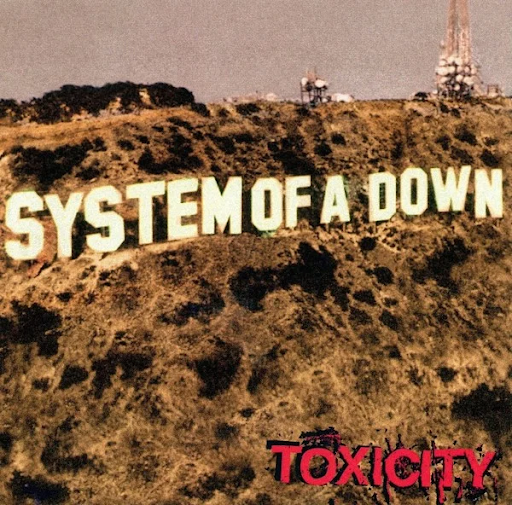 #64: System of a Down - Toxicity (2001)
Alternative metal, nu metal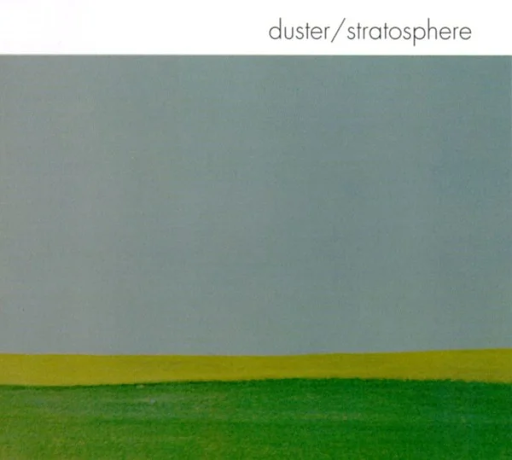 #65: Duster - Stratosphere (1998)
Slowcore, lo-fi, post-rock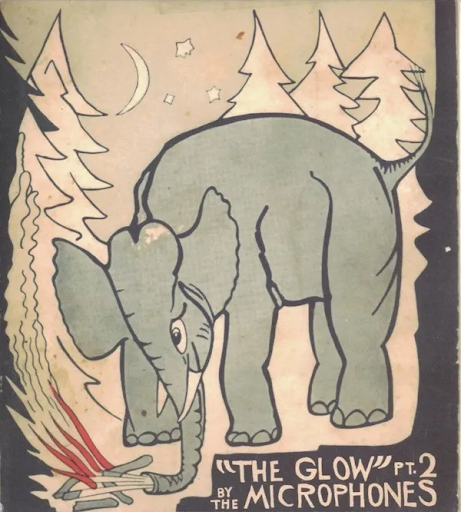 #66: The Microphones - The Glow Pt. 2 (2001)
Indie folk, psychedelic folk, lo-fi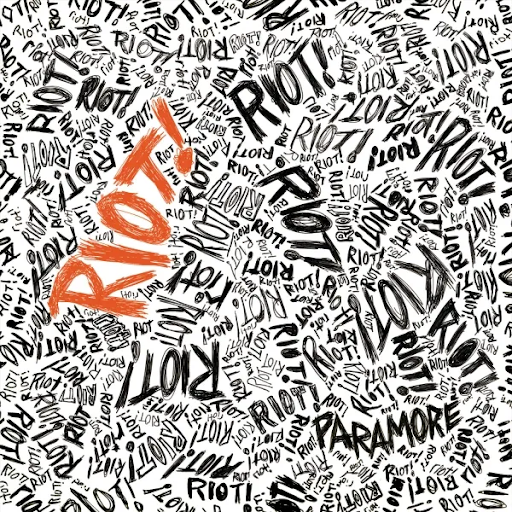 #67: Paramore - Riot! (2007)
Pop punk, alternative rock, power pop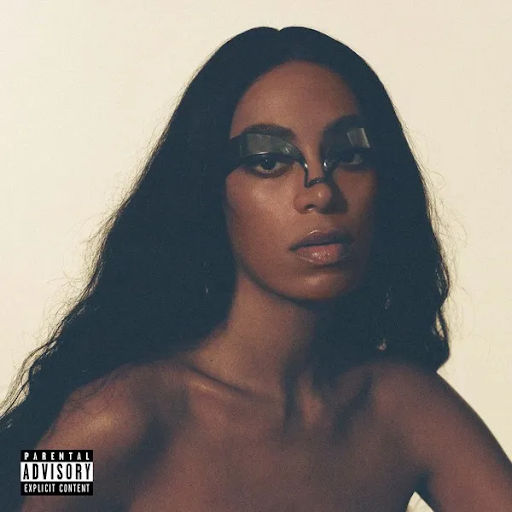 #68: Solange - When I Get Home (2019)
Alternative R&B, neo-soul, art pop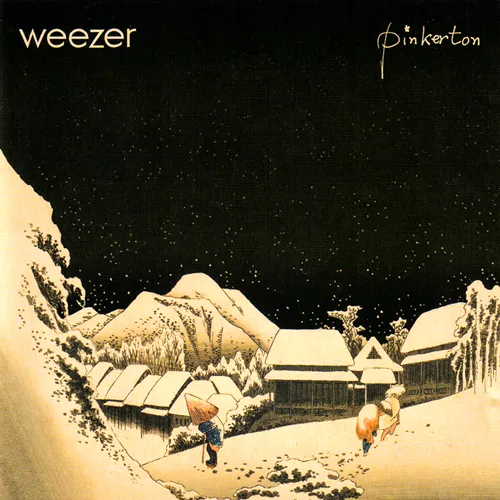 #69: Weezer - Pinkerton (1996)
Alternative rock, power pop, emo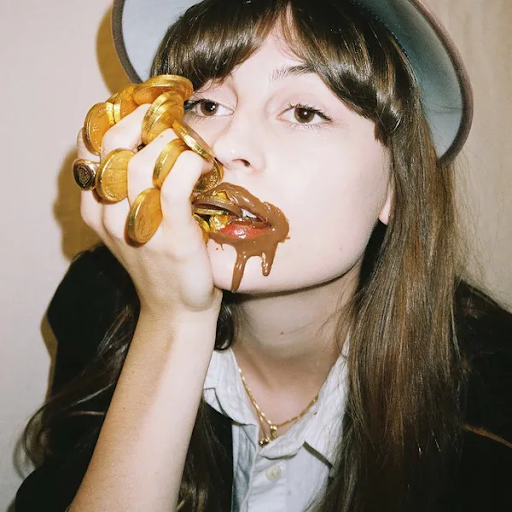 #70: Faye Webster - Atlanta Millionaires Club (2019)
Alt-country, indie pop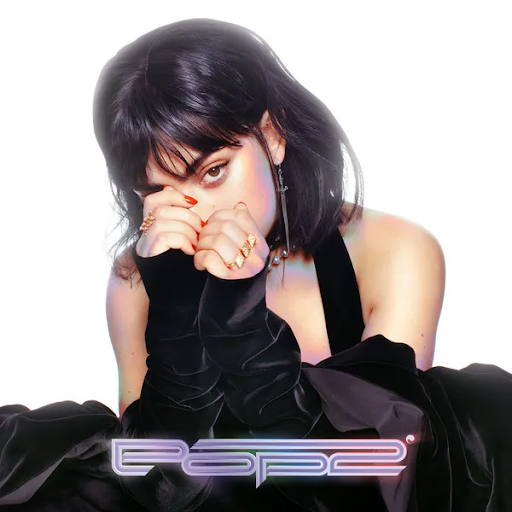 #71: Charli XCX - Pop 2 (2017)
Bubblegum pop, hyperpop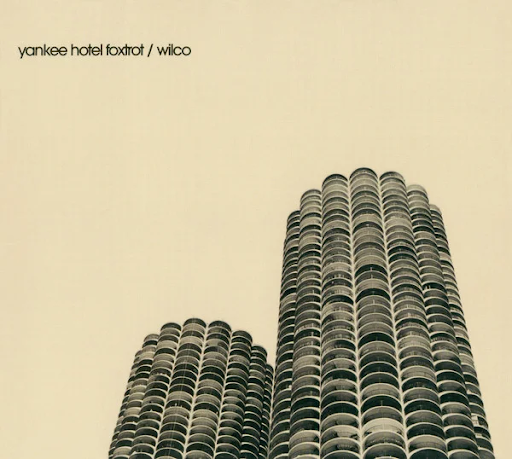 #72: Wilco - Yankee Hotel Foxtrot (2002)
Indie rock, art rock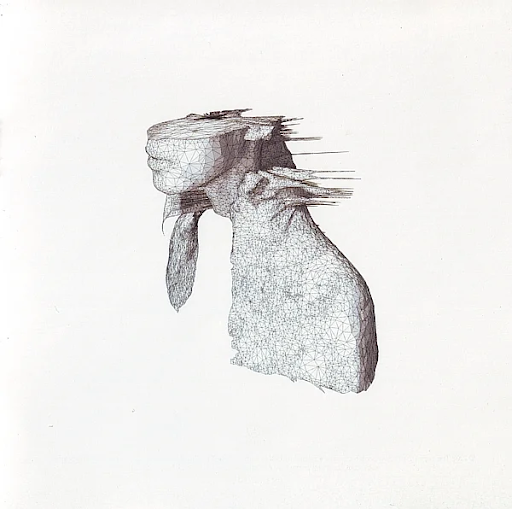 #73: Coldplay - A Rush of Blood to the Head (2002)
Pop rock, alternative rock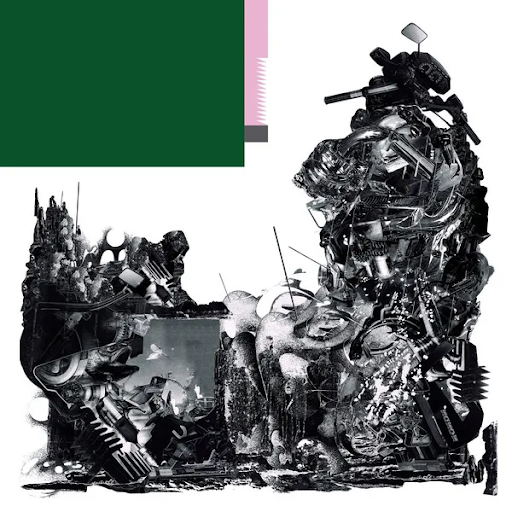 #74: Black Midi - Schlagenheim (2019)
Math rock, noise rock, experimental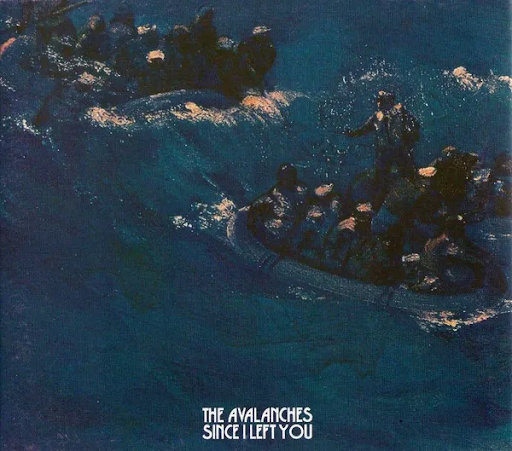 #75: The Avalanches - Since I Left You (2000)
Plunderphonics, dance, disco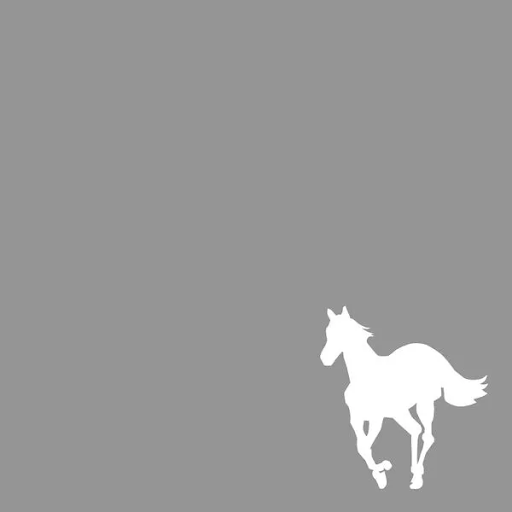 #76: Deftones - White Pony (2000)
Alternative metal, nu metal, shoegaze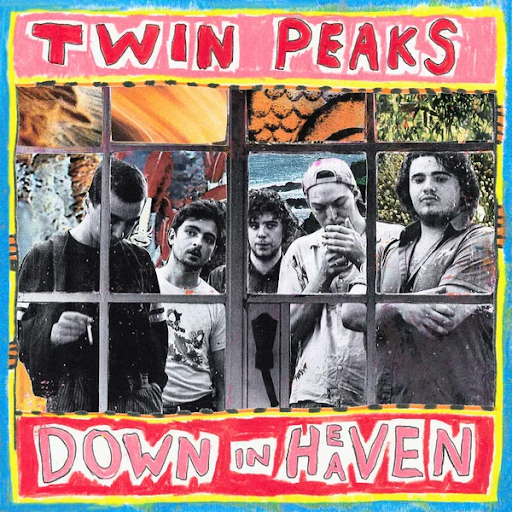 #77: Twin Peaks - Down in Heaven (2016)
Indie rock, garage rock, power pop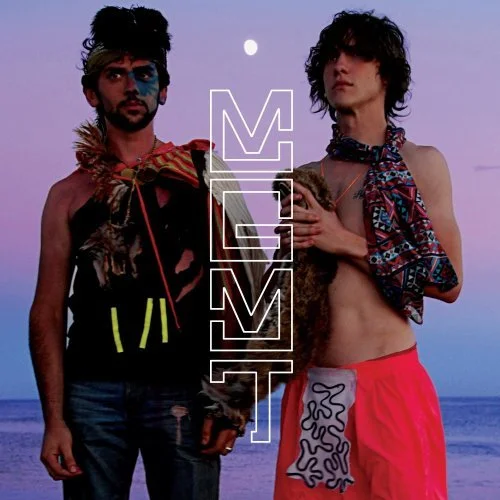 #78: MGMT - Oracular Spectacular (2008)
Indie pop, psychedelic pop, electronic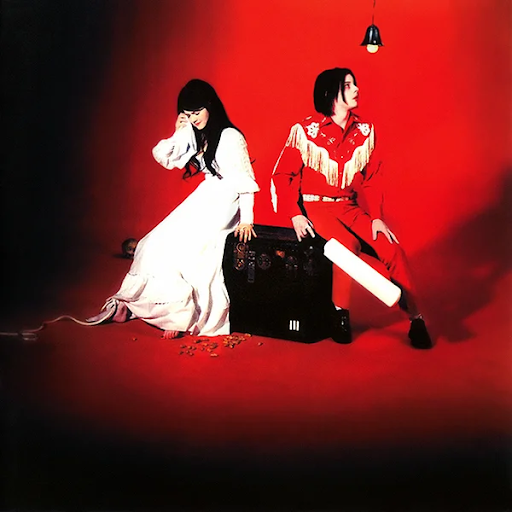 #79: The White Stripes - Elephant (2003)
Garage rock revival, alternative rock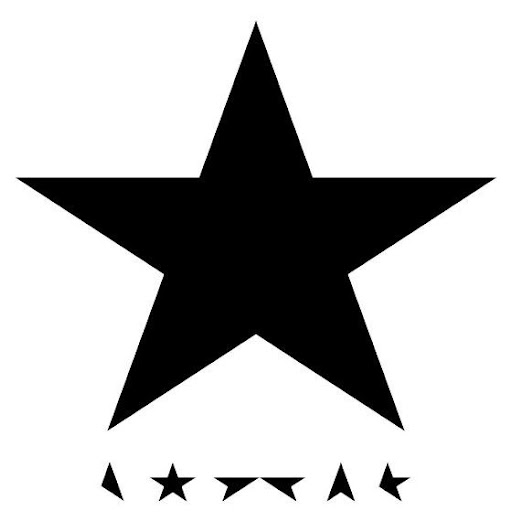 #80: David Bowie - Blackstar (2015)
Art rock, experimental rock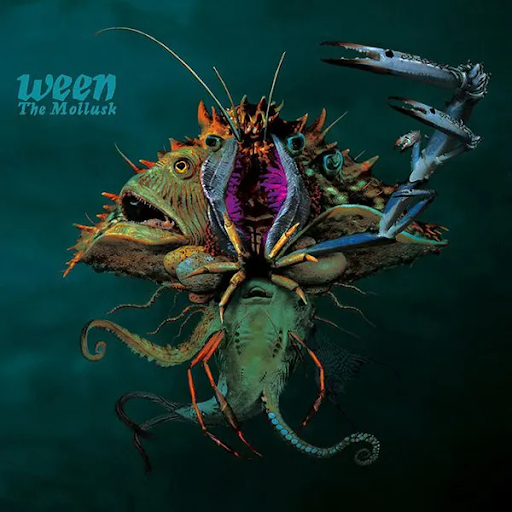 #81: Ween - The Mollusk (1997)
Art rock, neo-psychedelia, sea shanties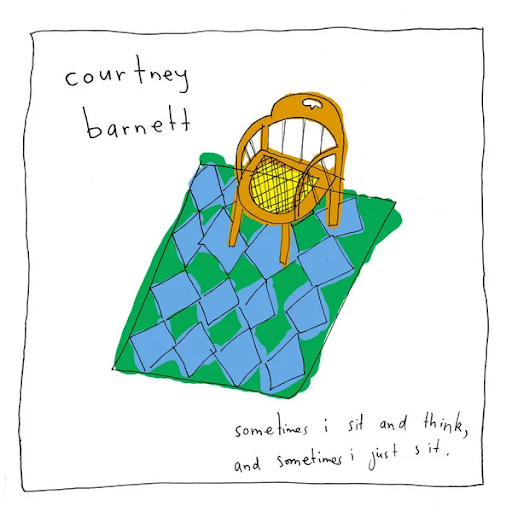 #82: Courtney Barnett - Sometimes I Sit and Think, and Sometimes I Just Sit (2014)
Indie rock, lo-fi, garage rock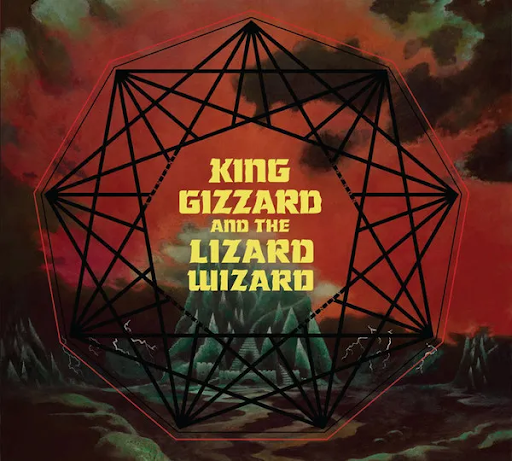 #83: King Gizzard and the Lizard Wizard - Nonagon Infinity (2016)
Psychedelic rock, garage rock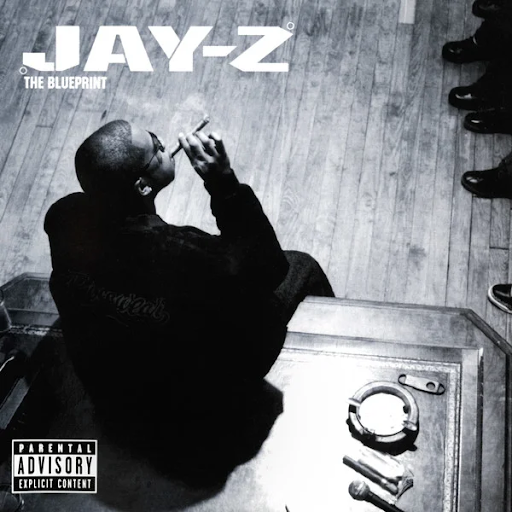 #84: Jay-Z - The Blueprint (2001)
Hip hop, pop rap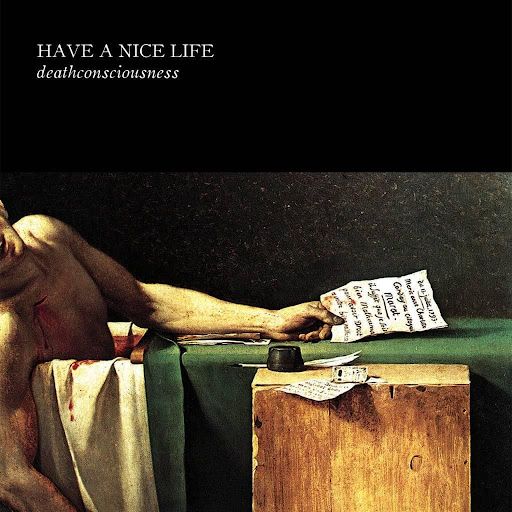 #85: Have a Nice Life - Deathconsciousness (2008)
Post-punk, shoegaze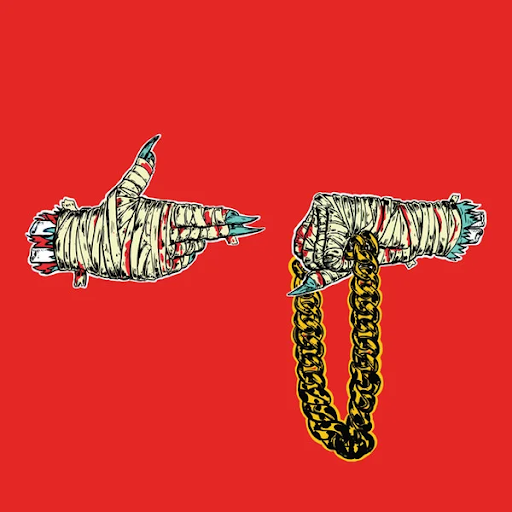 #86: Run the Jewels - RTJ2 (2014)
Hardcore hip hop, experimental hip hop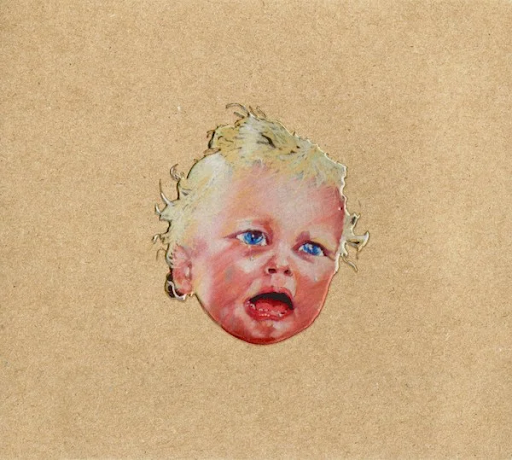 #87: Swans - To Be Kind (2014)
Experimental rock, noise rock, drone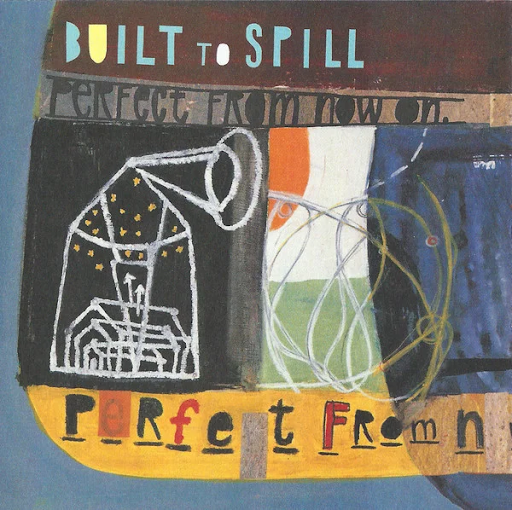 #88: Built to Spill - Perfect From Now On (1997)
Indie rock, post-rock, Midwest emo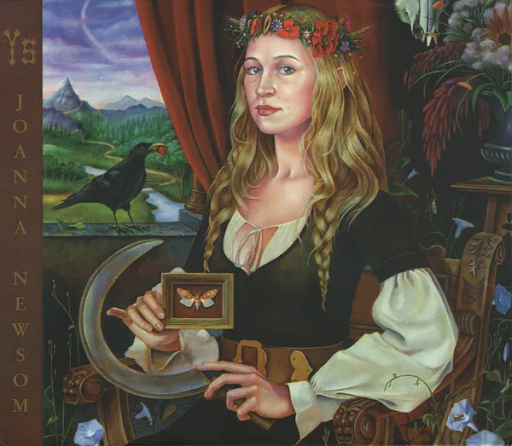 #89: Joanna Newsom - Ys (2006)
Chamber folk, folk-pop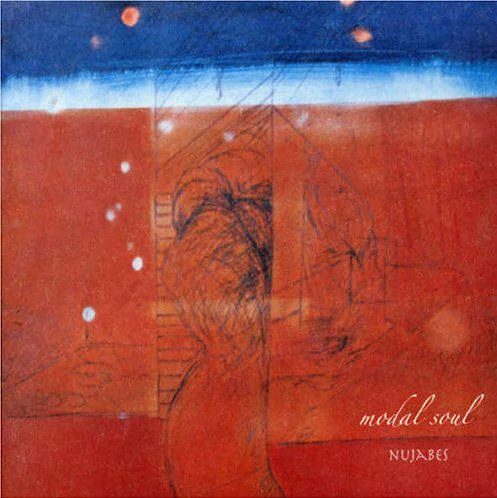 #90: Nujabes - Modal Soul (2005)
Jazz rap, instrumental hip hop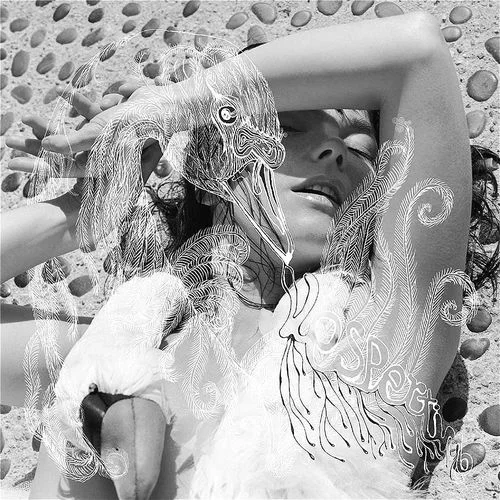 #91: Björk - Vespertine (2001)
Art pop, electronic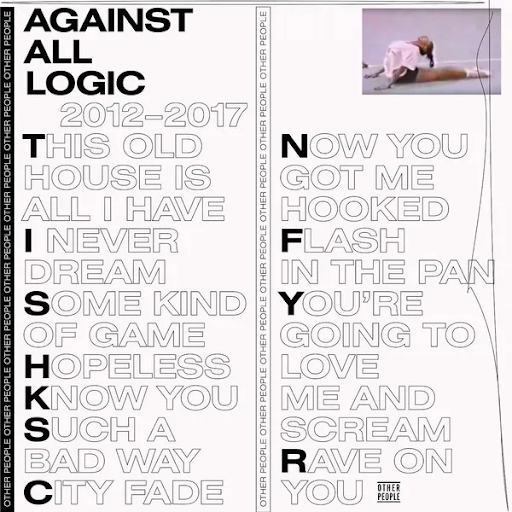 #92: Against All Logic - 2012 - 2017 (2018)
House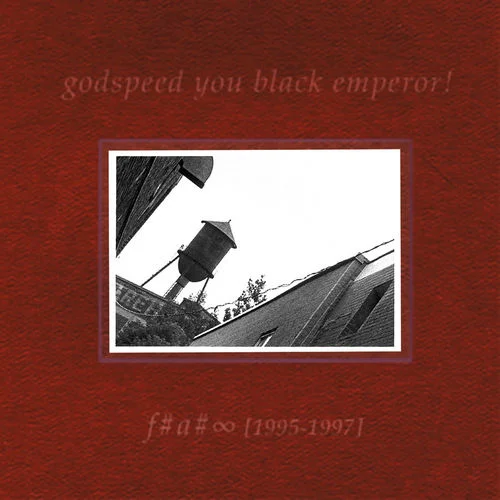 #93: Godspeed You Black Emperor! - F♯A♯∞ (1997)
Post-rock, ambient, drone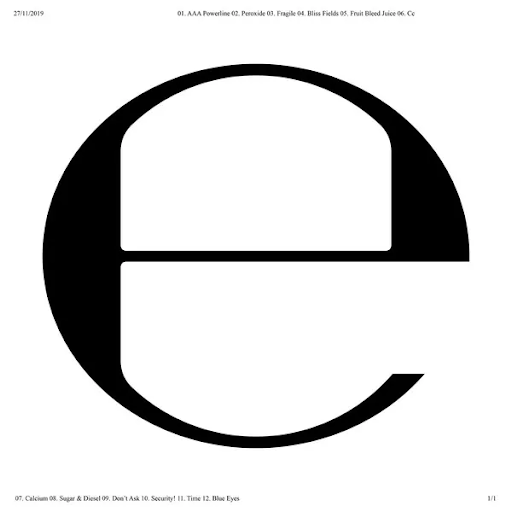 #94: ecco2k - e (2019)
Alternative R&B, art pop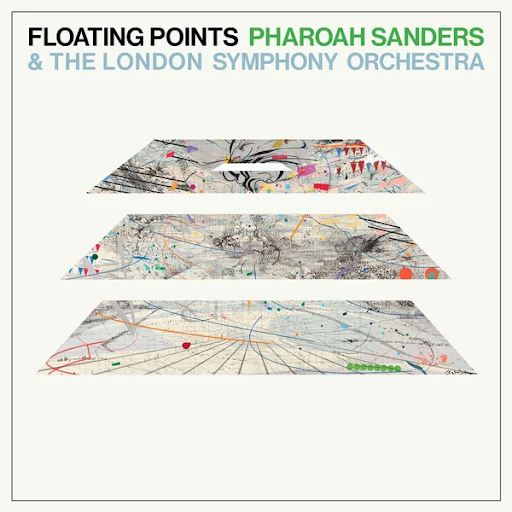 #95: Floating Points, Pharoah Sanders, and the London Symphony Orchestra - Promises (2021)
Third Stream (jazz and classical fusion), electronic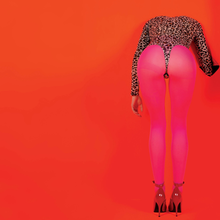 #96: St. Vincent - Masseduction (2017)
Art pop, electropop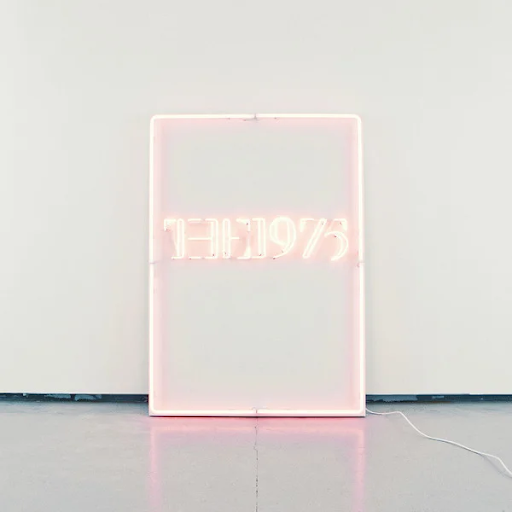 #97: The 1975 - I like it when you sleep, for you are so beautiful yet so unaware of it (2016)
Synthpop, pop rock, alt-pop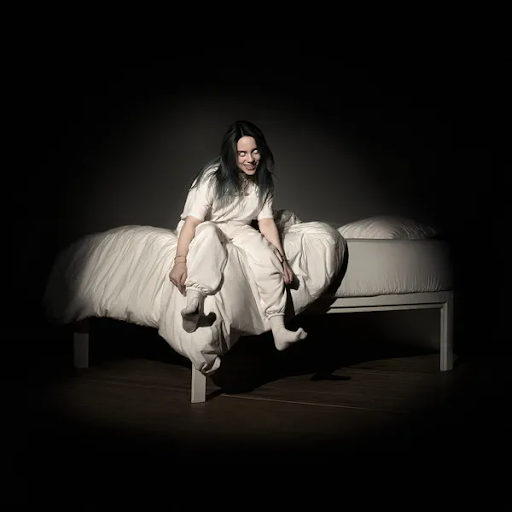 #98: Billie Eilish - WHEN WE ALL FALL ASLEEP WHERE DO WE GO (2019)
Electropop, alt-pop, alternative R&B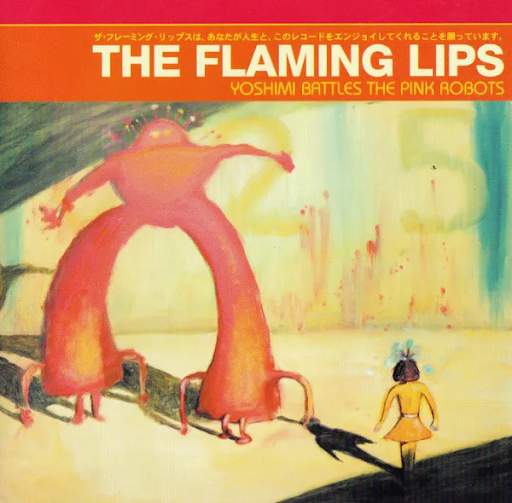 #99: The Flaming Lips - Yoshimi Battles the Pink Robots (2002)
Neo-psychedelia, psychedelic pop, dream pop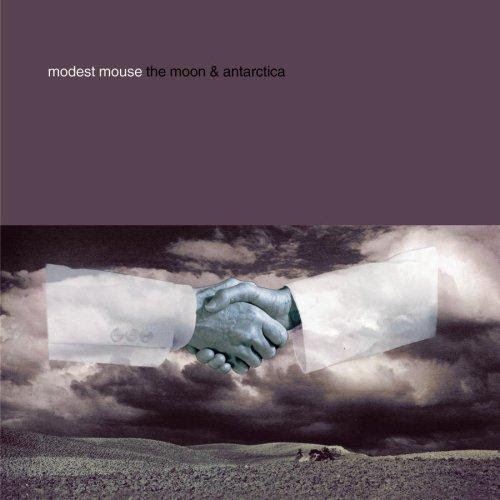 #100: Modest Mouse - The Moon and Antarctica (2000)
Indie rock, art rock, neo-psychedelia








Cool Stats:

Starting with the number of album pics per year: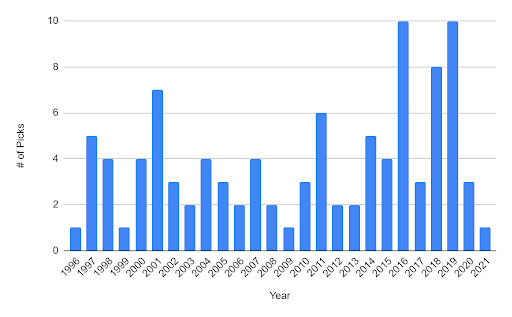 We have a little bit of recency bias here, but that's to be expected. There's at least one album for every year, and a pretty decent spread! Here is a pie chart of all the genres represented: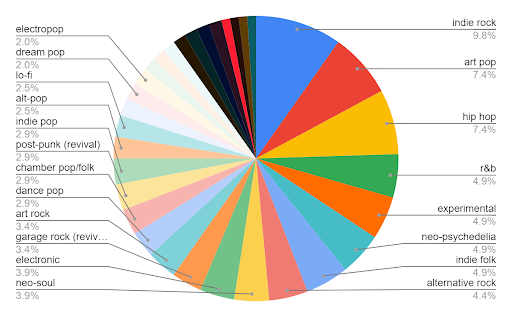 The previous chart is a little hard to read, so I simplified it to one genre per album with this next pie chart: