From A to B : An Interview with The Slaps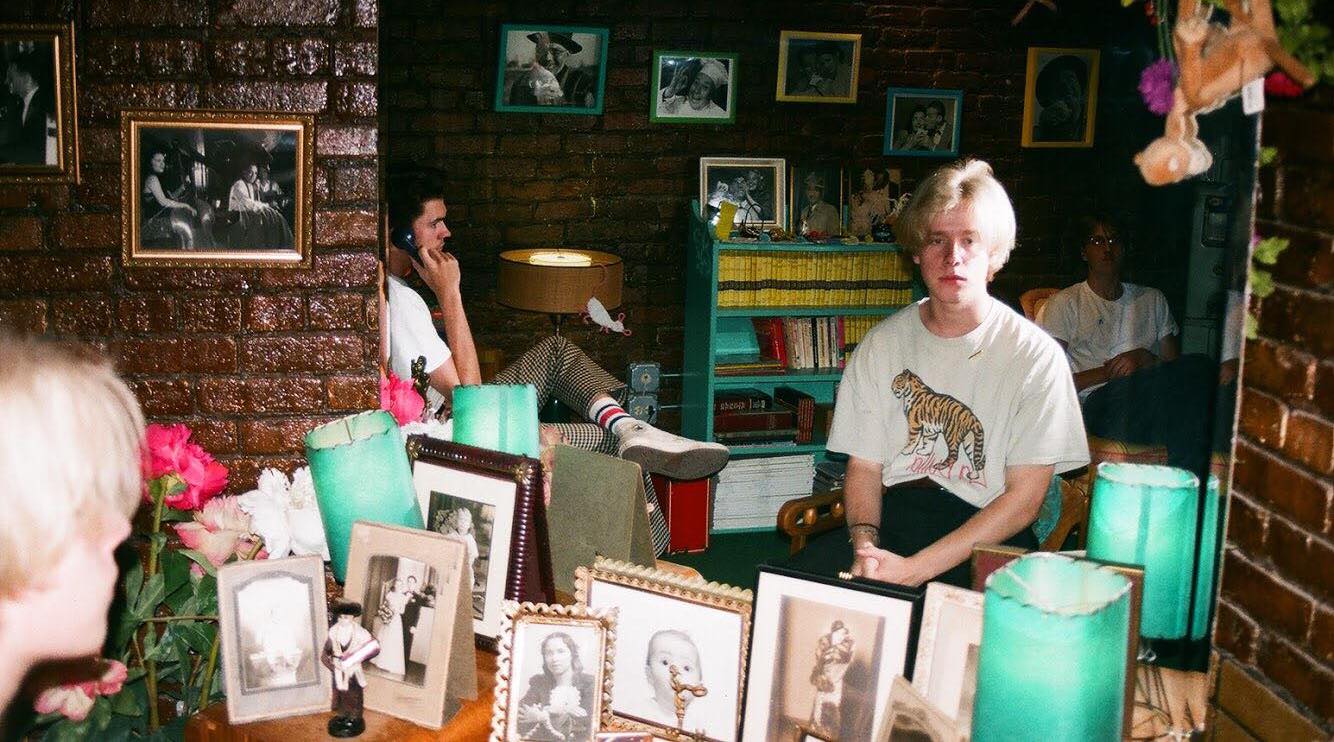 Published
From A to B : An Interview with The Slaps


It's a rainy Friday night outside Chicago's Beat Kitchen, though the gloomy weather certainly hasn't deterred fans of local favorite band, The Slaps. A block-long line of umbrellas is visible from the green room of the historic venue, where the indie up-and-comers themselves are seated across from me. With a loaded gig calendar and a freshly-released EP—not to mention impending midterms—the DePaul attendees have had a very busy third quarter. Luckily for us, they made time to catch up with AROUSE before tonight's sold-out show.

"We're releasing the second half of A tonight, which is B," says lead singer Rand Kelly between mouthfuls of a massive burger, compliments of Beat Kitchen's, well… kitchen. "We haven't told anybody," a remark which elicits some nervous laughter from his bandmates. For a band about to perform and release their newest EP, however, The Slaps are surprisingly chill.

Although if music is any indication of personality, maybe it's not so surprising. The trio's tracks are groovy enough to match any of the wavy beach rock bands currently having their moment in the streaming-service sun. The Slaps' thoughtful and honest lyrics, relayed by Kelly's unapologetically bluesy voice, bring to their music a tinge of garage punk that keeps audiences coming back for more. Proof: after tonight's performance, they are hitting the road for their second U.S. tour with Georgia outfit Lunar Vacation.

Despite its melodic nuances and playful rhythmic variations, the group claims its characteristic sound coalesced unintentionally. "It was kind of random, how it all happened," explains Kelly. "I don't know if there was a specific influence—there was no conscious effort," though artists ranging from the Beach Boys and the Beatles to John Bonham were cited as sources of childhood inspiration. According to bassist and backing vocalist Ramsey Bell, "whatever comes out, comes out," a sentiment which may explain Being Around, the second track on A. The unexpected number includes only guitar and vocals, and features romantic lyrics backed by a Travis-picking-inspired jingle.

In keeping with their more collaborative songwriting efforts on the EP, drummer Josh Resing authored this unlikely ballad. "I wrote the lyrics and Rand wrote this great guitar part," he elaborates. "Specifically, the lyrics are about two past relationships I've had. It's sort of my evaluation. There's another song I wrote, Will Have Been Being Around. [Being Around] is sort of a response to that. Will Have Been Being Around is a really long, drawn-out explanation of this relationship I had, and the follow up is kind of a shrug. Like, 'Damn, that happened,' you know?"

Through heartbreaks and the countless tribulations of young adult life, the band has a positive message for its listeners: "Don't take things too seriously, don't take yourself too seriously."

But that's not all. "We sort of get into what The Slaps and our music are all about more on our new EP, so you can give that a listen for more of an explanation," says Bell.

You heard the man.

A and B are available for listening on all streaming platforms.
Catch the Slaps on Facebook, Instagram, and bandcamp.