On Buckeye Donuts
A historical account of a local business that saved College Radio at Ohio State.
Published
I can't speak passionately enough about the generosity of Jimmy Barouxis.

Allow me to explain.

"You don't remember the newspaper article that you read when you had your first kiss or the TV show... It was a song. You remember that song."

(That's Randy Malloy, the current owner of WWCD - now CD102.5 - a passionate advocate for independent radio in a world so condensed by corporate media.)

When I was about 15, I realized how fortunate I was to have grown with WWCD, to be growing up well-versed in then-up-and-coming acts like Cage the Elephant or Sleigh Bells, as much as I was knowledgable about established acts like Wilco or TV on the Radio. Play anything off Nine Types of Light at a party, and I'll tell you where I was when Tom Butler told me about it, 30 miles away, for the first time, before we had ever met.

When it was time to apply to college, I made sure to keep my options open. I applied to safety schools, and sure, I laughingly paid the $50 to apply to Columbia (shockingly, they laughed me out of the admissions office). But I took the most time on Ohio State.

I must have combed through my application essay 50 times, each time thinking: "What would [then-PD] Lesley James think? What if I don't get in?"

Meanwhile, I combed through the history of Student Radio at Ohio State. I needed to know who my friends would be - who else here is as passionate about independent radio as I?

Somehow, there was very little literature available online documenting a medium that was once the most influential process for groundbreaking artists in the United States. I combed through what little I could, and tried to piece the puzzle together. (Later, I'd pen the wikipedia article to try and document our history a little better, but apparently, we're not notable. I digress).

The answer to my query lied in dozens and dozens of incredible people I'd come to know as friends in AROUSE.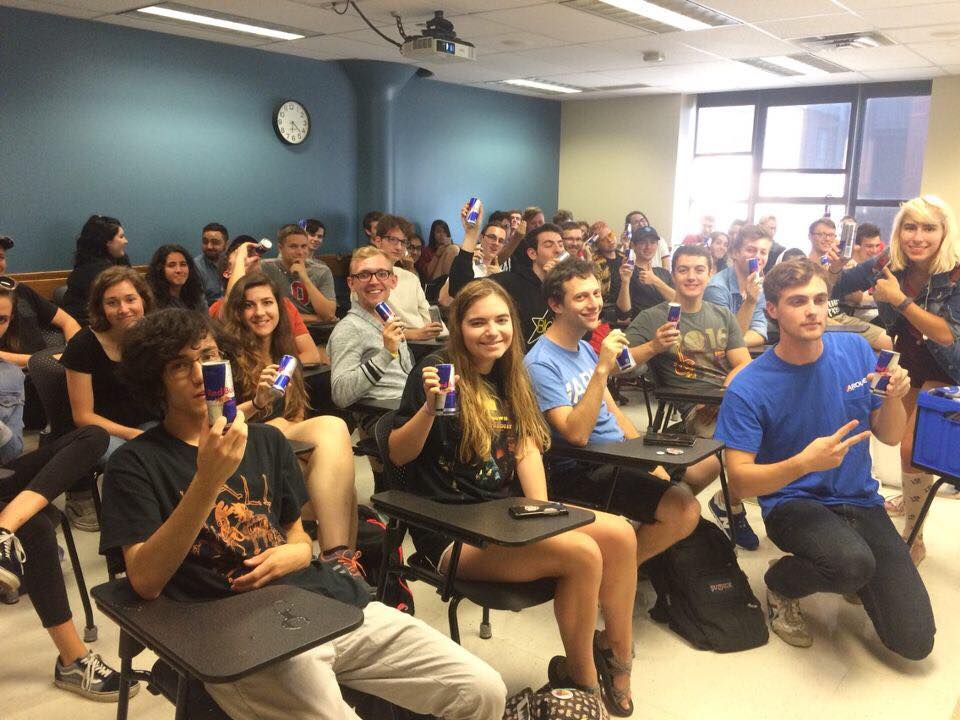 We don't usually drink this much Red Bull.
Fast forward through a year of website design, pitching marketing concepts, and naively making my voice heard a little bit louder than it should have been at the biweekly meetings, and I was put in charge of the organization.

Then-Presidents Yar Lisheba and Bob Craig then briefed me on the situation: AROUSE lied solely on the generosity of Ohio State's neighboring local businesses. The University as a whole was hesitant to give us studio space - after all, WOSU and Scarlet and Grey are both successful - what need is there for an independent station of a few dozen DJs?

Understanding this, I was still upset with the University. Much like a rogue Lantern author, I thought: how could the University ignore a medium that had such a massive impact on my life so far?

When the club was founded in 2010, Rendezvous Hair Salon housed our studios. A few dozen DJs wandering through the business' floor plan was no problem for Nick, and supporting independent art was (and is) right up his alley. His generosity is unfounded, but when the building was struck by lightning in 2016, it came with a set of complications that forced AROUSE to move south.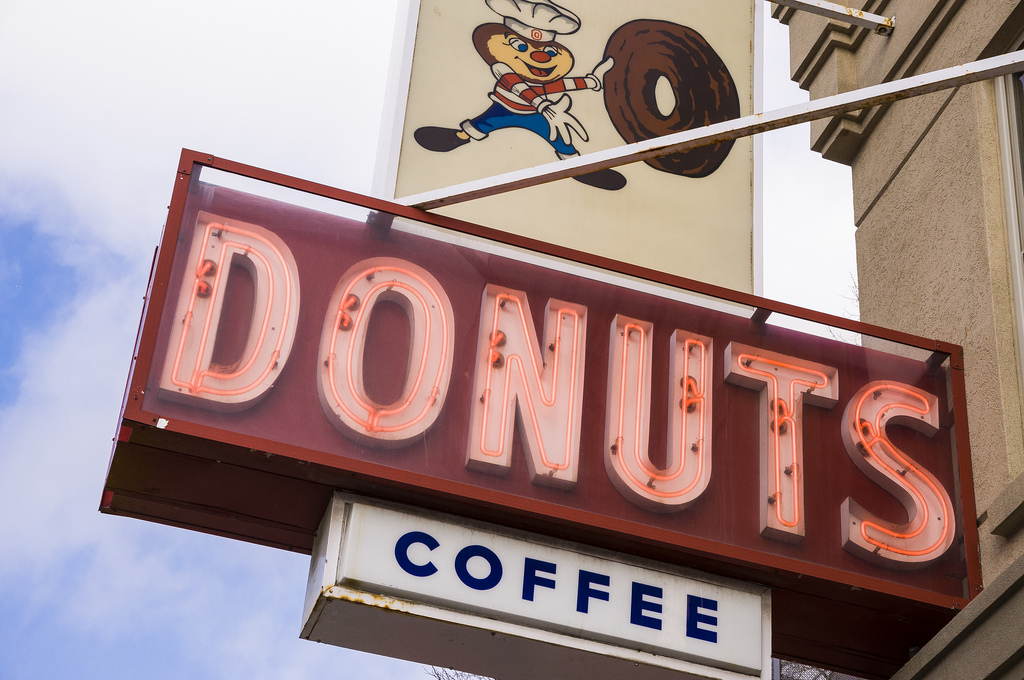 Enter Jimmy Barouxis.

For reasons I cannot understand, the owner of one of the most famous Ohio State landmarks heard Yar and Bob's pleas, and agreed to let over 60 college students routinely walk into his kitchen, much to the dismay of their hourly employees, every day, for an entire year.

What I mean to say is: on the brink of extinction, Buckeye Donuts heard us out, and kept us alive.

I took over the station, and after a couple weeks of trying to slyly dip behind the counter once or twice a week, realized things should change. In a bout of pure hubris, I moved us out of the basement at the end of the semester, and dedicated the summer to finding a new home.

Evolved Tattoo and Body Art, who agreed to have us in their neighboring loft, quickly realized that space was limited. Evolved owner Nick Wolak welcomed us with open arms at their luxurious SoHud location.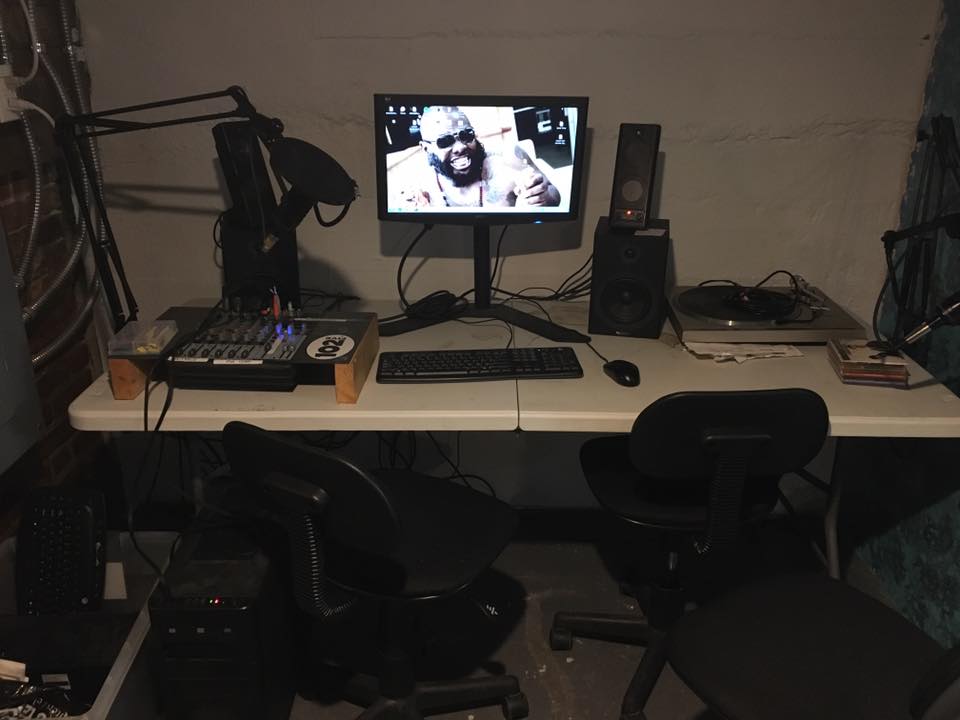 A short-lived move. Our bad.
This came with its own unique complications, as tattoo guns take up their own non-negligible amounts of electricity, and running a pirate radio station from the soundscapes of a jeweler's office became complicated. An extremely tolerant Nick Wolak put up with our bullshit for an entire summer before an unfortunate incident left us in an a worse spot than before.

Sorry, Nick.

Re-enter Jimmy Barouxis.

On the brink of running a station homeless, I entered Buckeye Donuts in a rush, my heart pounding. I bought a cronut (if you haven't had one, stop what you're doing and head to Buckeye Donuts - they're open - I can wait).

Cronut in hand? I'll continue.

I saw Jimmy, and told him I had a question. He asked if I needed a job for the summer. I told him I needed a place to put my radio station. He just smiled and said, "Ah."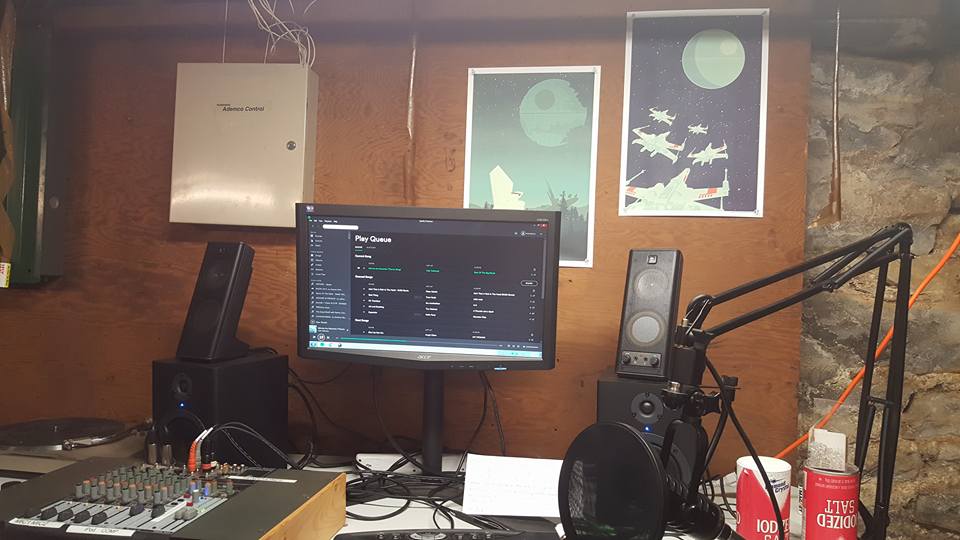 Two weeks later, assisted by the handiwork of Miles Curtiss (of Marvin the Robot lore), we were broadcasting live again, operating our literally-underground station from the Buckeye Donuts basement — accessible through the kitchen only. Still, I knew there was something we needed to do.

This is where I thank the 2017 Executive Board. Our terrific Marketing Director, Malu Marzarotto, has a history with the University I still don't understand. She's worked under prolific artists at the Wexner Center for the Arts, Trademark Gunderson (!), and David Manderscheid - Dean of the College of Arts and Sciences.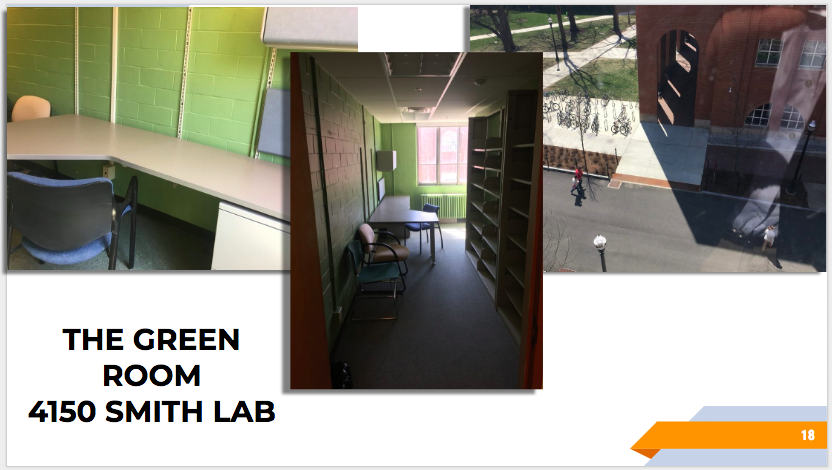 With the help of Dean Manderscheid, as well as Sergio Soave and Ron Filippelli, AROUSE was recently granted an on-campus studio space in Smith Lab.

This station has certainly had its fair share of trials and tribulations, and I'm excited to see what more we can uncover on campus. But it's only up for AROUSE.

I'll never really understand why Jimmy helped us out how he did. A hundred college kids a week, wandering through his kitchen, ten times a day on the top of the hour, with the sole purpose of using their power and internet (and hopefully buying a donut on the way out). It's an absolutely bonkers proposition. But with open arms, twice, the restaurant let us in.

And, amongst Ohio State's ill-documented college radio history, I hope this is the one story no one ever forgets.