Concert Review: Watsky (Feb 19 2019)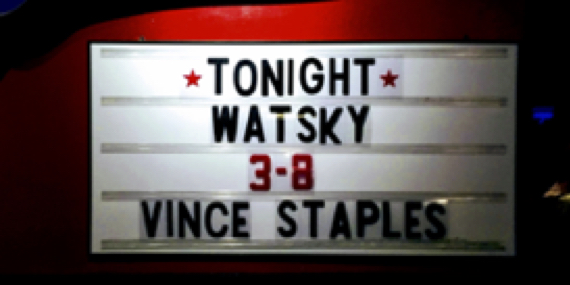 Published 3.21.19
" I want people to laugh, and think, and feel things." – George Watsky

After a full day of lab work and classes, my friends and I piled into a small Honda Corolla and began the two-hour drive south on state route 71 to Cincinnati's own Bogart's, a must stop concert venue in the Rust Belt. The venue itself, the classic theatre turned club turned concert venue, is an art piece which fosters jams and passions which spur from inside. Artists from Pearl Jam to Snoop Dogg have made the stage their own. That cold February evening, Watsky joined the ranks.

George Watsky is a self-defined rapper, writer, and performer raised on the West Coast, hailing from Los Angeles and toeing the line between West Coast throwback jams and inflections drawn from his history in slam poetry, bringing clarity and pronounced passions in political and emotional messages. Watsky has been performing since 2016, and throughout the past 12 years, he has captivated audiences across the world. He is known for taking time after every show to talk to every fan that stays after his show. This benefited AROUSE especially when we were able to snag him for a solid station ID.


This was one of his first few shows where he performed songs from his new album, Complaint. Complaint dropped early this past January. The album starts with a strong piano intro drawing you into the welcoming hellos from George himself, welcome to the family. Later in the show you get the passionate "Mean Ass Drunk" which will defiantly give you a new anthem for your Friday night ex. Mean Ass Drunk slides in with a jazzy guitar, moving you and your relationship angst with a glossy and consistent bass. The bassist needs to be highlighted here (not solely for my personal love for the bass) but for the duality of this performer. Kush Mody was a gem of the night. From the opening performance of his project band, Feed the Bird, he fed the crowds his energy and had the room raging for when Watsky came. You know you have a damn good performer when they leave themselves resonating on the stage even after they leave.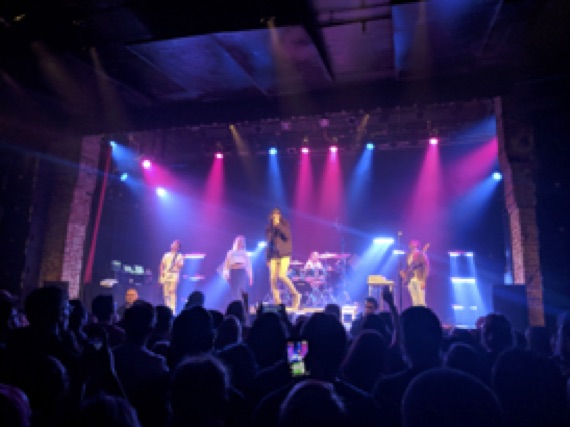 The classic Watsky song (what he may be most known for), Sloppy Seconds, took a new turn to an acoustic rendition which sent the alternative love song to a modern chill vibe. Vocalist, Camilia Recchino, used her skills and pure talent to move the roughest looking people to tears. Recchino skills have bolstered artists from Macklemore to Asher Roth to reach new dynamic musical heights from having new aged gospels tones. Writing as a woman looking from the crowd upon a woman artist, it fuels me to feel that we can be just as hard ass as the men up there performing. She did not take any step away from owning the beats and owning the stage. "Female" made her stance go unnoticed. She took up space, and it was hers. Recchino showed her strength by doing what she does best.

Long story short, or spark notes this concert even, the two-hour drive back from Cinci to CBus was worth it through and through. The 8AM the next day could have been missed though.