the strokes at gov ball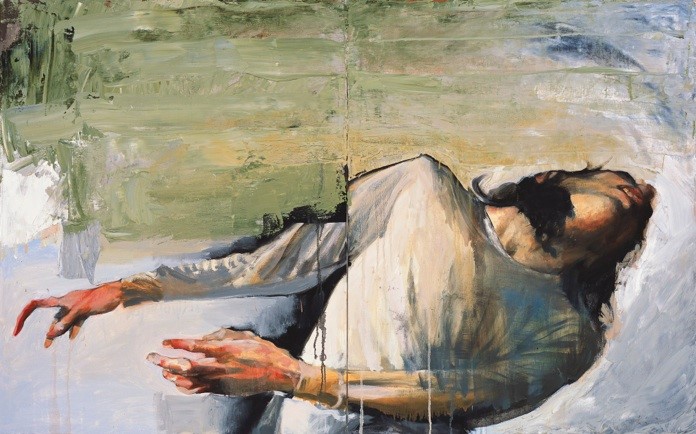 Published
the strokes at gov ball


Monday, 27th May 2019, 7:19pm

Presently, I sit upon the precipice of truth. That which lies behind readily wanes in anticipation of that which quickly approaches. And here resides my perch, granting me the vantage point necessary to witness its long-awaited arrival. As the ambiguity of the future makes way for the certainty of my wake, I consider, how mfkn jazzed I am for this Strokes concert!
Almost five months ago, on January 7th, I wiped my entire checkings balance on a layaway ticket to the Governor's Ball Music Festival. Then again a month later, and another month later, and then finally finished paying for it a week or two before finals week. And each and every time I gleefully sprung forth my paychecks, whistling with empty pockets at the prospect of seeing all of the members of the Strokes perform together--live! meters away! in the black-jean-clad flesh! And, of course, the countless other wonderful acts comprising the absolutely stacked lineup of this year's Governor's Ball (Tyler the Creator, Mitski, Brockhampton, Blood Orange, Noname, Soccer Mommy, Clairo, Elohim, Beast Coast, Voidz, and a rather hearty etc). But the STROKES? Good lord!
This'll also be my first time to New York! So that'll be cool. Thinking about seeing the Strokes perform has been the happiest thought in my mind since January, and I am so incredibly excited that it's about to actually happen.
Ah! :)
Tuesday, 28th May 2019, 2:14pm
I woke up last night to the image of Julian Casablancas dabbing bits of coke off his nose fading from the back of my eyelid. In the dream, I had bumped into the Strokes and Voidz lead singer while meandering this weekend in NYC (as one does in the densest city in the U.S.) and struck up conversation. He had confessed to me that he used to play Ned Bigby in the 2007 Nickelodeon television show, Ned's Declassified School Survival Guide, and I confessed that I succumb to peer pressure easily. We also discussed gardening and the replacement of lime Skittles with green apple.
Wednesday, 29th May 2019, 10:38pm
Ooof I am so PUMPED, just filled up my gas tank to the BRIM and packed some homemade pita and hummus for the road. Currently sewing patches of golfers onto a fanny pack. The Strokes are going to be RIGHT THERE, alive and sweaty and glorious! I think I have told just about every person I have ever met that I am looking forward to this Sunday. Every time I go to Chipotle they ask me if it has happened yet and I happily jabber their ear off about exactly how eager I am to see them live all the way to the register. Every time this happens, I am reminded of both how excited I am and how I forgot to ask for extra corn.
Here's my search history from today, as I have absolutely abandoned the pretense of thinking about anything else today: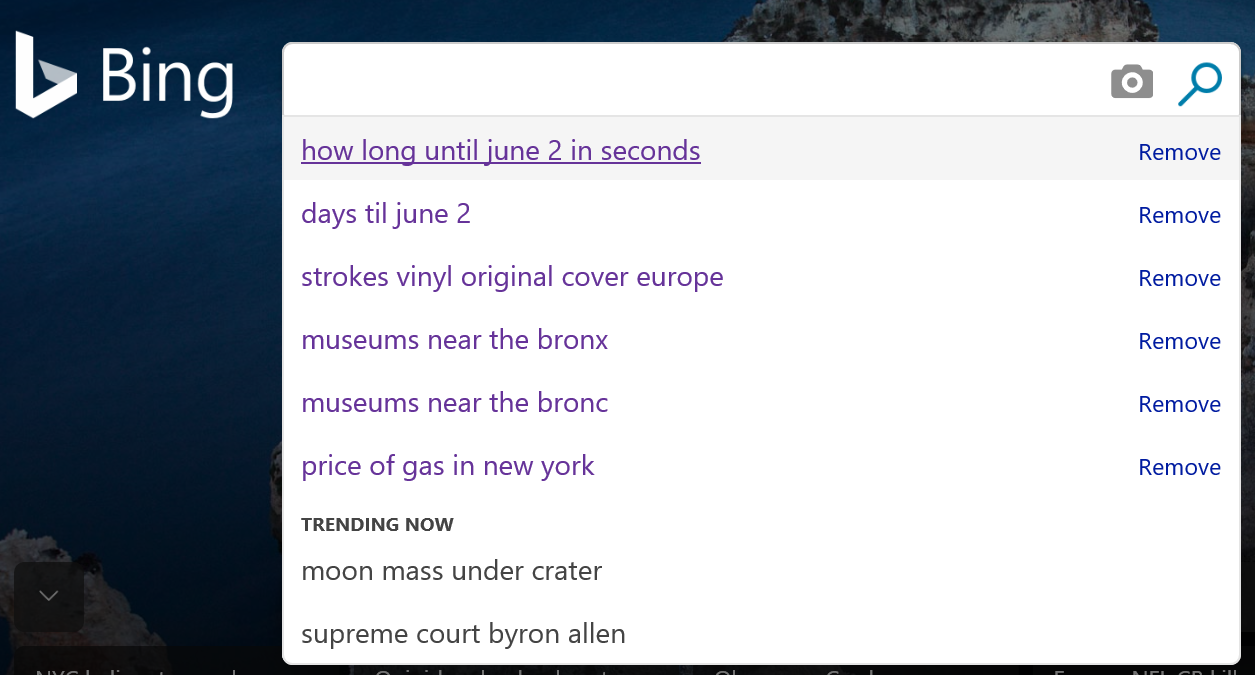 (The answer is 336,126 seconds.)
Thursday, 30th May 2019, 7:28am
Time to go to New York! Time to see the Strokes! Today! Today! Todayyyy!
Friday, 31st May 2019, 12:24am
I have never enjoyed lower back pain more! I spent a little more than 9 hours in the car today trekking across Ohio and Pennsylvania to New York, seeing lots of roadkill and coercing my exceptionally patient co-pilots to letting me play "Welcome to Japan" a few times more than many others might have allowed. The road delays were terrible, the torrential storms horrendous, and McDonald's salad pathetic (read: shredded lettuce and a single slice of carrot). We were greeted by New York much like a coach slaps the backside of a player on the way into the locker room with a $15 toll, a very human-shaped lump on the side of a highway exit, and about 44 NYPD vans lining the anxiety-producing one-ways barren of any sort of lane markers. And it is positively wonderful!!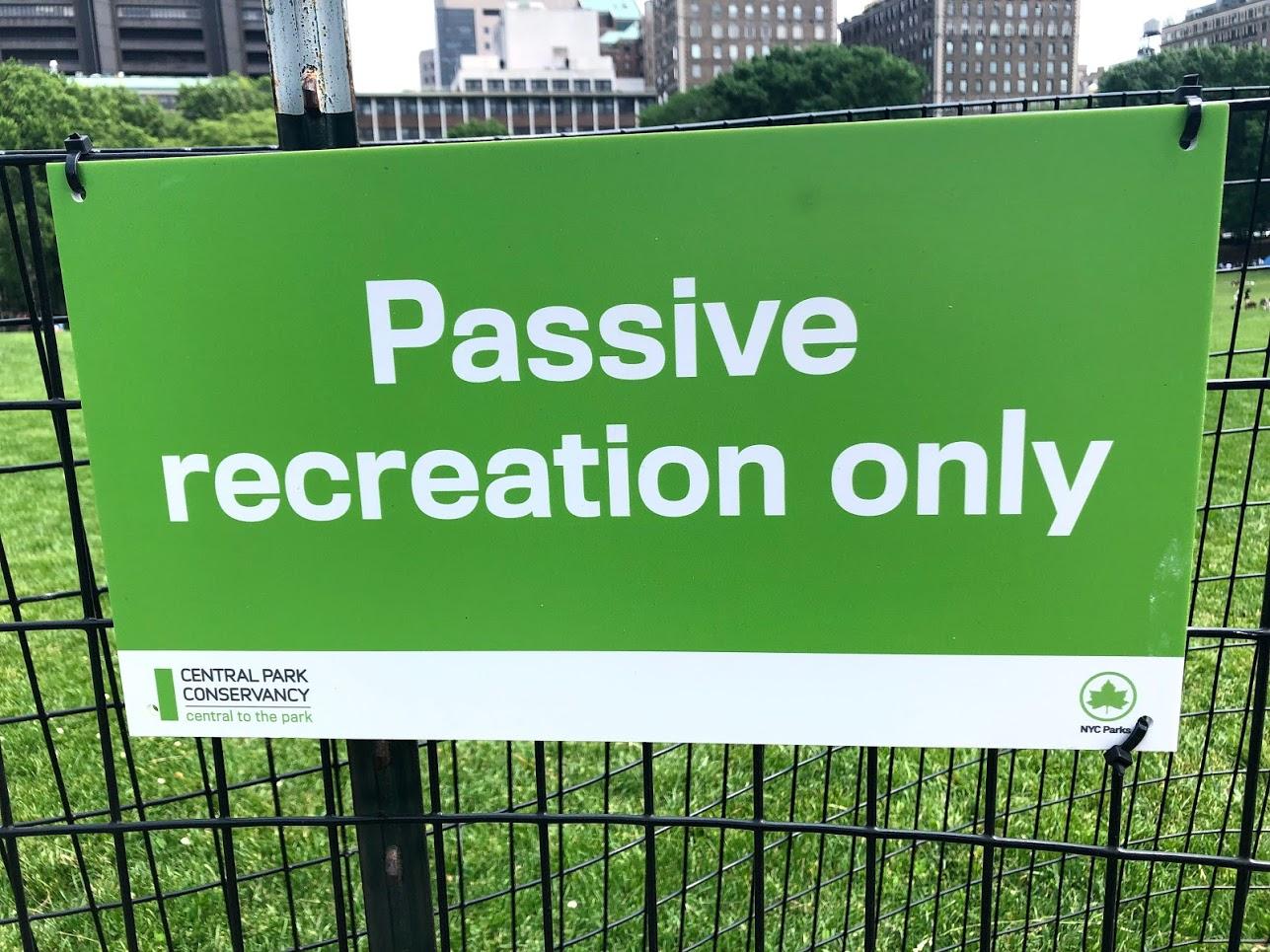 Friday, 31st May 2019, 8:47am
First day o' Gov Ball! Time to boogie! This Airbnb doesn't have any bowls, and the AC, stove, and oven do not operate, but there is a "Happy Birthday" mug that has successfully lured and trapped all cockroaches thus far. Hoozah!
Saturday, 1st June 2019, 11:15am
Ah! Yesterday was so incredible! Tyler the Creator closed phenomenally well (probably one of the greatest shows I have ever been fortunate enough to have seen), the Voidz played a thoroughly impressive set (very neon), Still Woozy had the most endearing on-stage chemistry I have ever witnessed (plus they peppered in a solid Mac Demarco cover), Mitski remains the love of my life (what strength! what soul!), Hippo Campus played mightily and splendidly, Brockhampton was straight bombastic, Blood Orange kept it funky, and Dennis Lloyd made me regret never having heard them (mm! sax!). There were a number of moments where artists did an excellent job of dealing with technical difficulties and Gov Ball worked very hard to ensure the torrential rain did not render the festival grounds into a muddy marshland. The merch was disappointingly lacking in variety, as most items had "Gov Ball" emblazoned upon them instead of being representative of individual artists, but they made up for it with a wide array of food for individuals with a range of dietary restrictions-including some premium corn-on-the-cob. The location is really nice too, though it made me very sad to see such a beautiful (and rare, considering where it is) green space trashed by thousands of festival-goers. Kudos to the staff that put up a mighty fight in cleaning it up!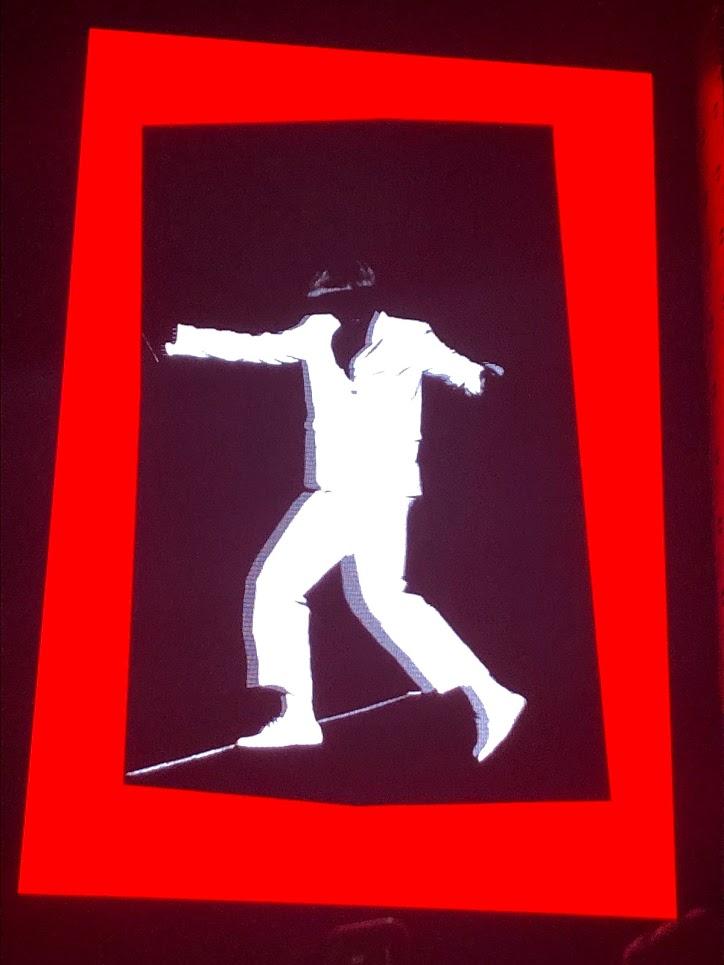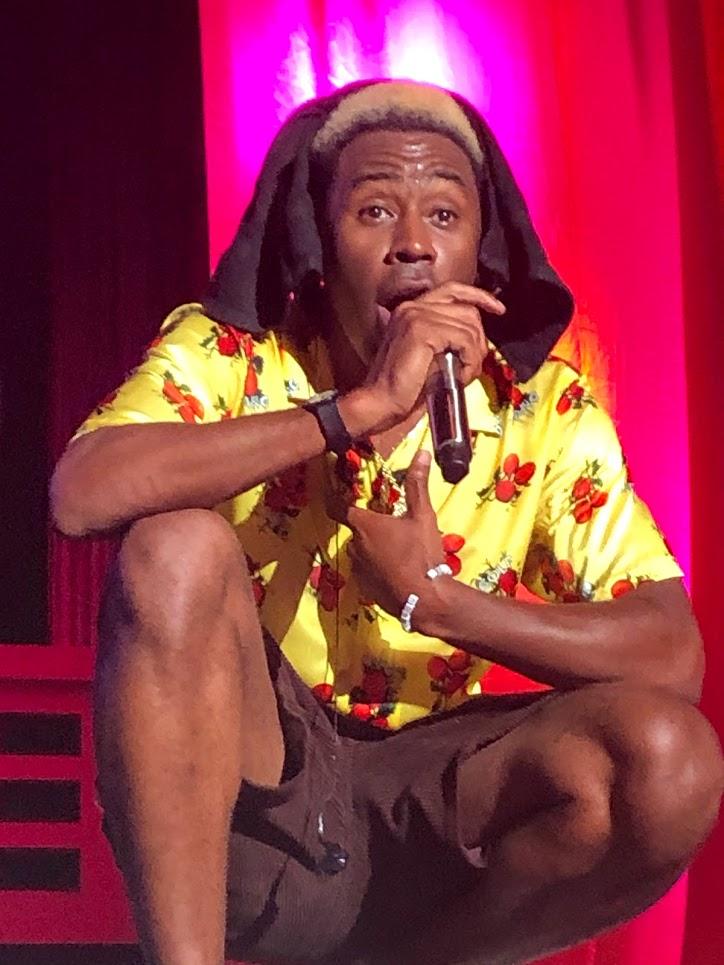 Today, U.S. Girls, Elohim, and Clairo will start the show off back-to-back with a bang. After that, Playboi Carti, King Princess, Vince Staples, the 1975, Lord Huron, and Florence & the Machine will take to the stage. I would also like to recommend anyone visiting NYC and in need of some grub to check out Charlie's, who treated me far too well with a remarkably bottomless brunch. I hear there's live music on weekend evenings as well!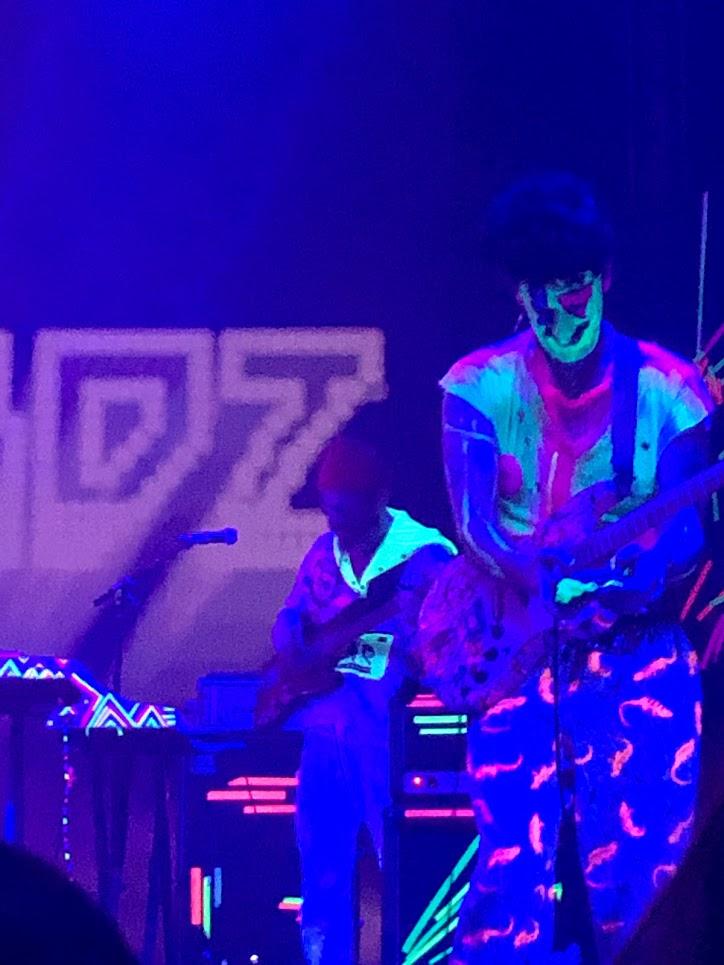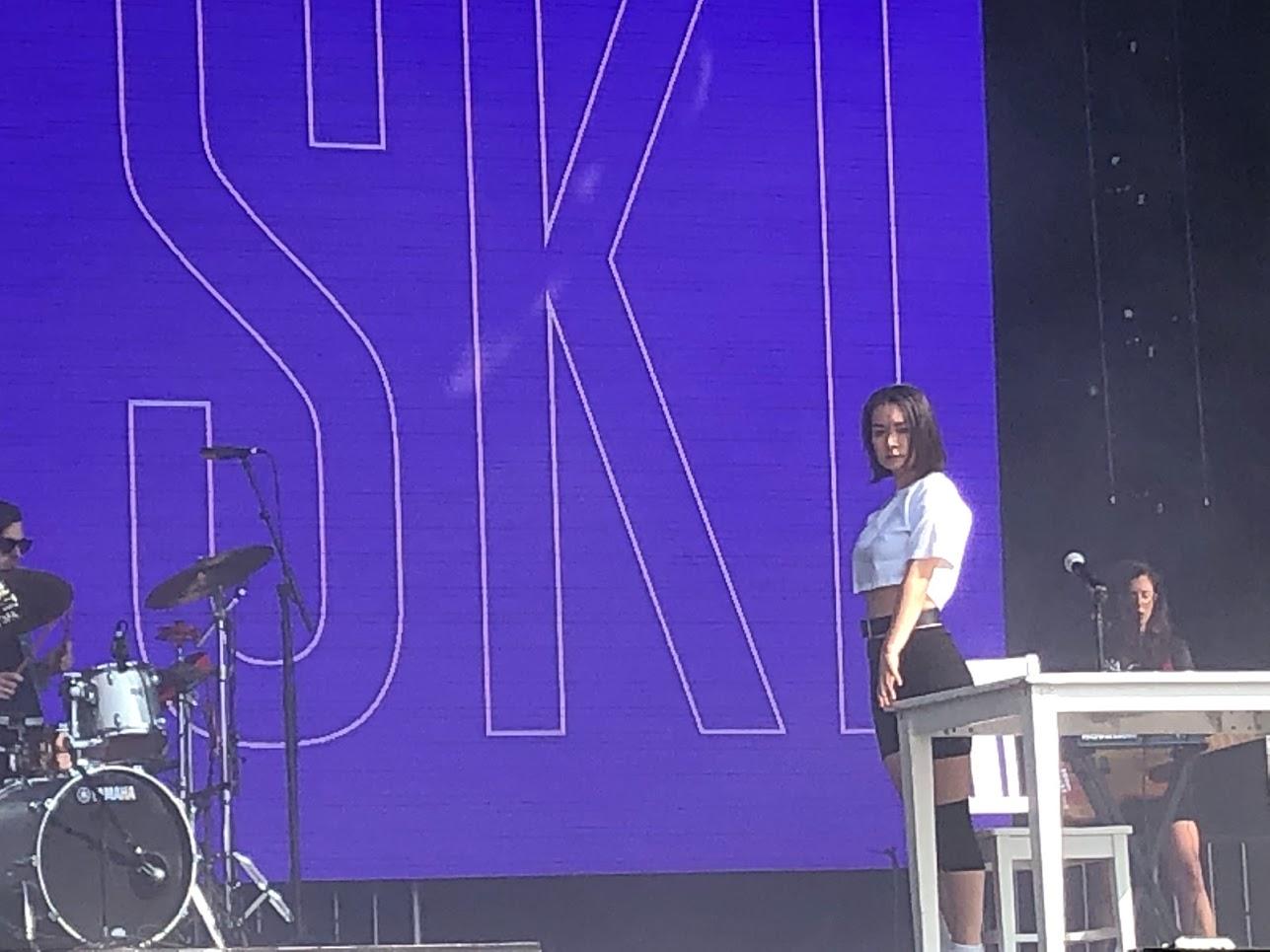 Being very few miles from where they met (or, rather, a majority of them did), first performed, and first recorded makes the fact that the Strokes will be right here all the more surreal. I am very glad to be here, and I do not think I will get much sleep tonight. I am much too occupied with being blissfully happy and insurmountably excited. I have met a number of friendly faces who share in ardent love for the music the Strokes have produced - it truly is incredible to have connected with individuals who feel the very same excitement and I am so very happy for everyone here to see them by my side. We shall be gobsmacked and shitless together! Mmmmm! How wonderful it will be! The only shortcoming to tomorrow is that there is no way for them to play their entire discography in a 90 minute set. But that's why I'll have to see them again!
Sunday, 2nd June 2019, 10:44pm
They cancelled the Strokes set due to severe weather.
Monday, 3rd June 2019, 4:59pm
Anybody going to Lollapalooza?