Recap: The National's Homecoming Festival
"Despite the small criticisms I have, I had an absolute blast at the festival."
Published
I wish there were more festivals like Homecoming Festival, which had its first (maybe annual) occurrence at the end of April at Smale Park in downtown Cincinnati, right on the Ohio River.

Presented by Cincinnati locals The National in association with MusicNOW, Homecoming was unlike any festival I have been to. At most festivals, there are numerous stages and music acts occurring at once, often causing conflicts and agonizing choices to be made by attendees.

Not so at Homecoming.

With only two stages, performances would go back and forth on each stage, never overlapping one another. And with the two stages being about a two-minute walk at most, not once did I worry about missing part of an act. Also, in contrast to most festivals, The National was the only headliner for both nights, performing two completely unique sets, in addition to performing their seminal 2008 album Boxer in its entirety on Sunday.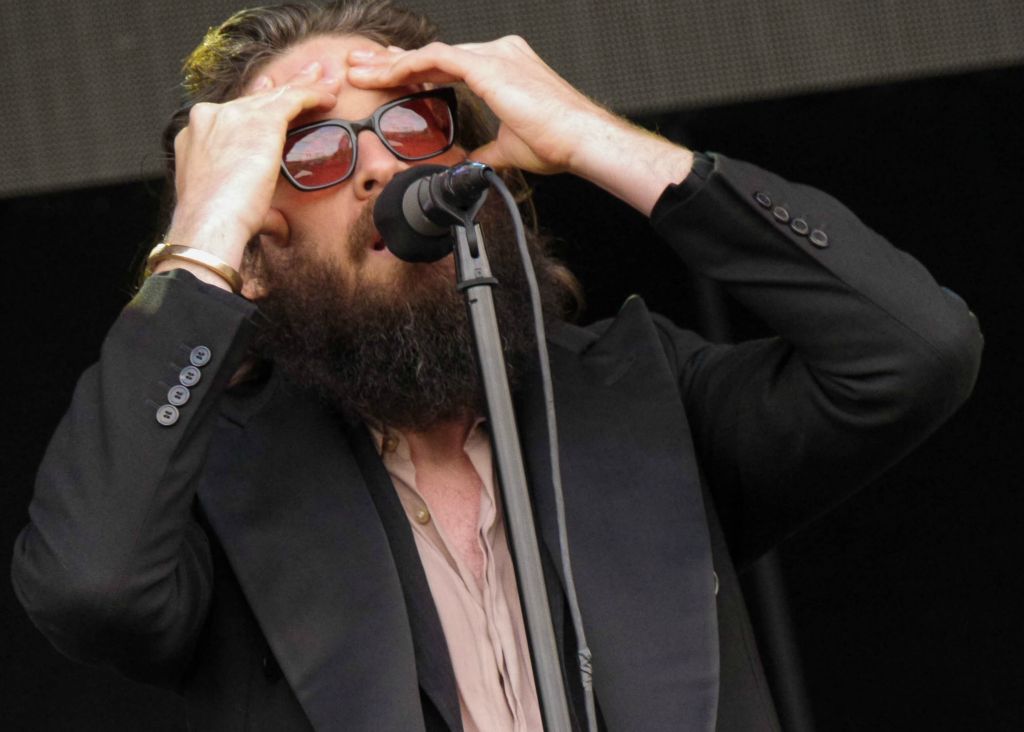 Father John Misty performs at Homecoming Festival. Photo: Rebecca Sowell
Other highlights of the festival included Father John Misty (whose set included the live premiere of new single "Disappointing Diamonds Are the Rarest of Them All"), Feist, Future Islands, and Big Thief. Special shout-out to Bryce Dessner of The National performing composer Steve Reich's masterpiece "Electric Counterpoint".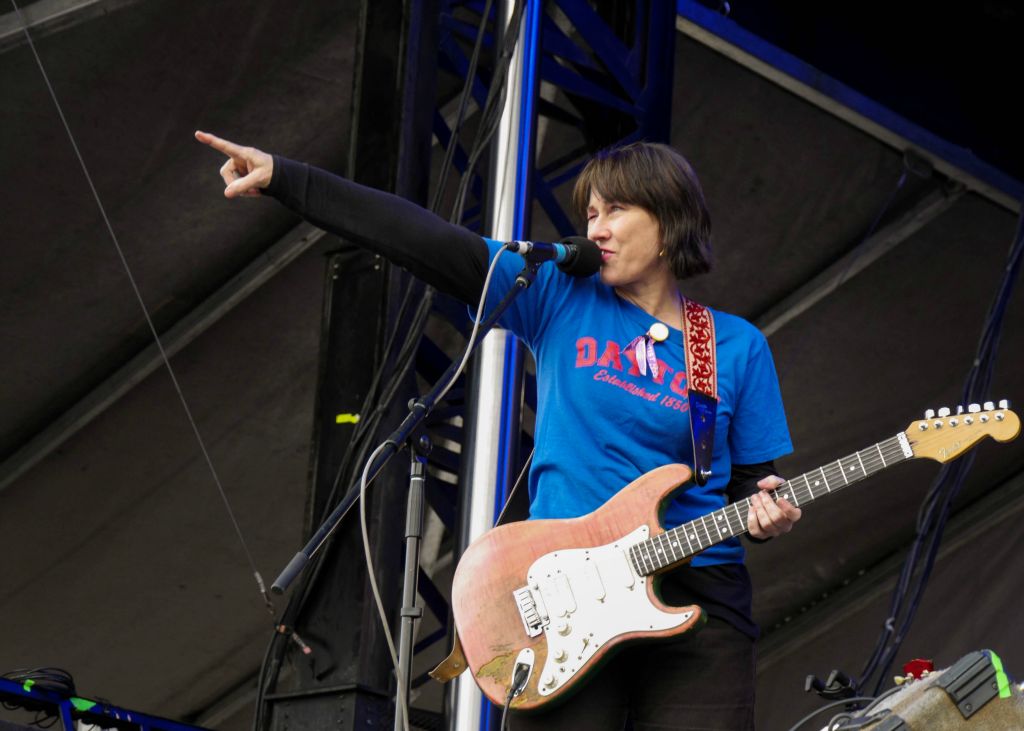 The Breeders perform at Homecoming Festival. Photo: Rebecca Sowell
Also need to mention Ohio-natives The Breeders, who acted as the festival's legacy act. I vaguely knew maybe two of their songs going into their performance, but was absolutely blown away by them, and they ended up being my favorite acts.

While I did not have the chance to attend any of these, it is worth mentioning that the festival also included extra events at venues outside of the park, namely the National Underground Railroad Freedom Center, the Cincinnati Art Museum, and the Cincinnati Contemporary Arts Center. Some of these "bonus" events included pre-show discussions with members of The National and other artists, as well as performances by local artists with artists performing at the main festival. Assuming Homecoming becomes a recurring event, I would love to experience some of these offerings in the future.

As these extra events occurred at different locations, this brings me to one of my favorite aspects of this festival that is becoming a rarity at most others: re-entry! I cannot tell you how much I hate no re-entry policies. This was especially nice at this festival due to one main drawback to Homecoming: the food.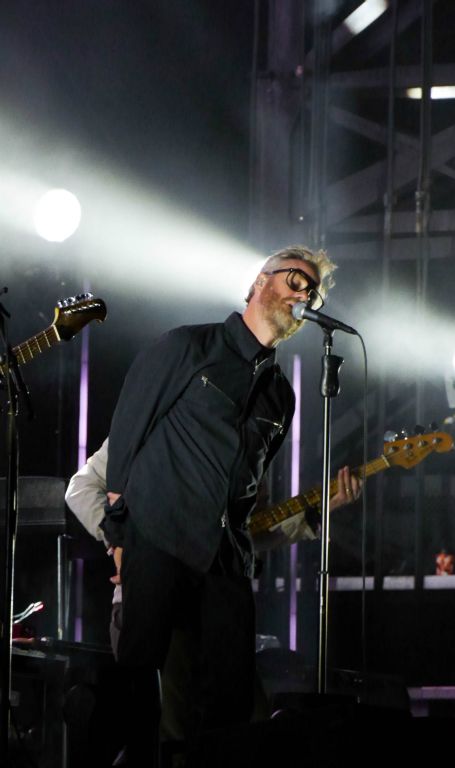 There really were no local food offerings besides Street Pops and Mikey's Late Night Slice from Columbus. No Eli's, Skyline, Graeter's, hell, not even LaRosa's was there. On second thought, thank you Homecoming for not having LaRosa's. Fuck LaRosa's and their stupid provolone instead of mozzarella cheese on pizza (sorry AROUSE, it looks like we're not getting that LaRosa's sponsorship anymore).

[Editor's note: AROUSE respects the opinions of its contributors, and has no official pizza preference. See more info on this policy here.]

But you see what I'm getting at, right? I mean, they had Rhinegeist beer which is cool, but they sponsor literally everything.




Another thing that I feel needs to be addressed and could be improved upon is how re-entry works. As I said, I love the fact that the festival allowed it in the first place. But when you only have one general admittance entrance with the line is over half a mile long, and no re-entry line, there's something wrong with the layout. So in the future, some more local food vendors would be a plus (but good job with the local shop vendors, they had some cool stuff), and fix entry lines. Oh, and one last minor thing: sometimes when an act ended early or the next artist was a little late, the lack of any live music could be a little awkward, especially since it's a music festival. Just something to think about.

Despite the small criticisms I have, I had an absolute blast at the festival. The weather was fantastic during the day, I never felt overcrowded, and I got to see and hear some great music. So keep up the good work, Homecoming, I hope to see you again in the future.

Oh, and shout-out to Rebecca Sowell of Miami's own Redhawk Radio for taking the awesome pictures, otherwise you all would have had to be subjected to my terrible photography skills.