Interview: Weathers @ Firefly Fest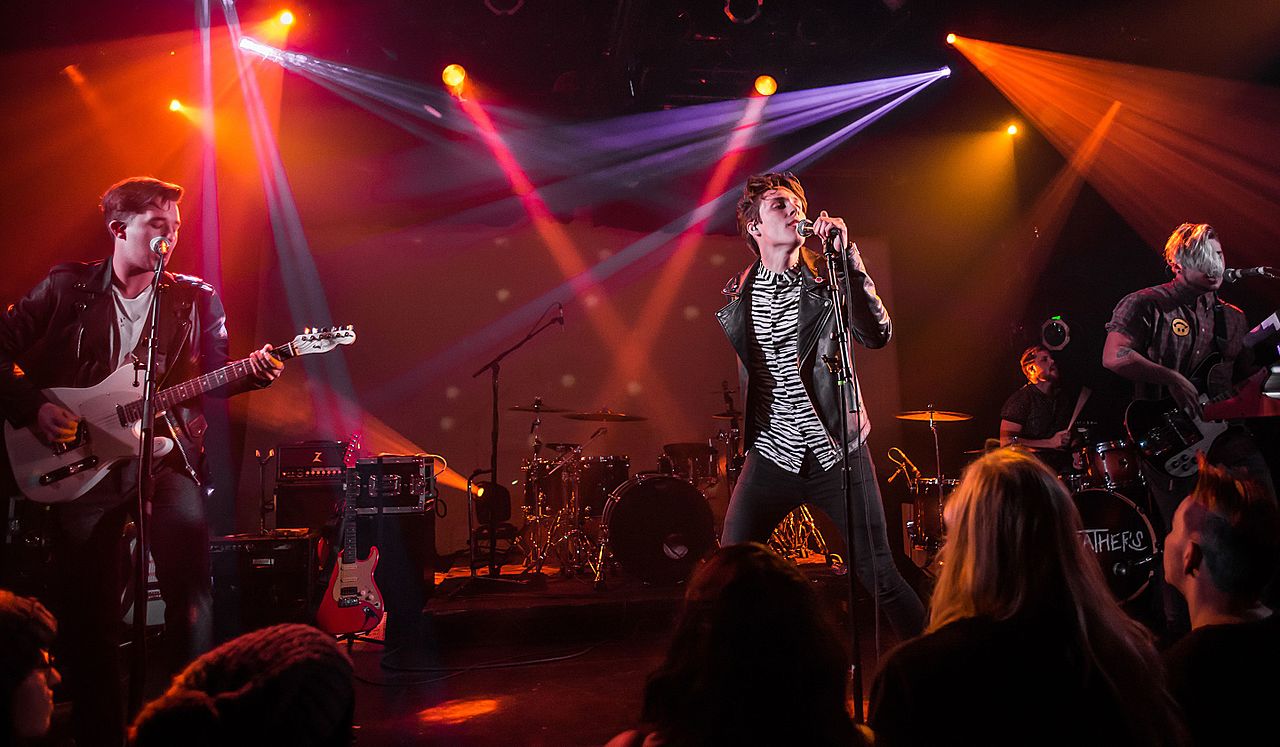 Published
Interview: Weathers @ Firefly Fest


TRANSCRIPT:

Giliann Karon: What is the first song you learned how to play?

Cameron Boyer: Probably "Smoke on the Water" for me. And "Seven Nation Army."

GK: If you could tour with any band, who would it be?

ALL: The 1975.

CB: Very on brand for us.

GK: I actually just saw them last month and they were incredible. Next question. How does your family and where you're from influence the kind of music you play?

CB: I want to be so different from them and that reflects the music. I was brought up on a lot of classic rock that I don't think I've ever written anything or played anything that's a classic rock sound.


GK: What's the creative process like when you're writing a new song?

CB: Usually we like to start with music first, to set a vibe. Then we'll come up with melodies and lyrics a little bit later. That's usually how it comes when we're writing a song. We like to write with a lot of people as well.

GK: What's the coolest venue you've played at?

ALL: Aragon Ballroom. A really good one.

CB: We played with Cage the Elephant and Catfish and the Bottlemen there. It was ridiculous. It's a very classy venue.

Cameron Olsen: Also the Fonda is gorgeous.

GK: What's your dream venue to play at?

ALL: Red Rocks.

CB: Red Rocks or the O2 London.

GK: How has your band evolved since you started making music?

CB: We've changed a lot. We used to make a lot darker music. We liked things to be moody all the time. While we still do like that, I think we realized as a band that we wanted to let loose and have a little bit more fun.

Brennan Bates: We just grew up too.

GK: Most important question. Would you rather fight a horse-sized duck or 100 duck-sized horses?

BB: Horse-sized duck.

CB: I'm not about to get overrun. Duck-sized horse.

GK:But it's a hundred.

CB: A hundred? They're super small but they're horses.

CO: Horse-sized duck. Do I have a weapon?


GK:Follow up question. If you had a weapon in this scenario, what would it be?

CO: I'm gonna go with 100 duck-sized horses. I feel like if I had a weapon, I could just take them out and it would be super badass. Like a movie scene.

CB: That's not realistic. If this happened realistically, how would you take them out?

BB: The question isn't realistic.

CO: I feel like if I had a weapon, I could take out a hundred really tiny ones ...

CB: I don't know. They'd swarm you too easily.

BB: I feel like I could just jump on a giant duck and use its feathers like a horse's mane.

GK: Like in Ratatouille! Final question. In your opinion, what's the best Twitter beef?

CB: I thrive off Twitter beef. I literally look up fights on Twitter. I love just reading the comments. I find it so funny.

CO: My favorite is probably any time a big sports game happens and someone wins and you look at the Twitter beef.
I don't really look up Twitter beef, but I love big events that are controversial. People get really into it. It's funny because it's really big things that people don't know anything about but they have really strong opinions.

CO: Or they'll take the first thing that even seems like a fact and just run with it. They don't even check the source.

BB: We've experienced that first hand before. A band we've played with before has a reputation of doing something and right away, someone jumped in and was like "Weathers is that band known for this," just because we were playing with them. So it was people who didn't know anything about the topic and didn't know anything about the band. They just jumped right into it and wanted to play the blame game.

GK: That's all the questions I have. Thank you so much!

CB: Yeah of course. Glad you didn't get stranded*.

(*My bus from DC broke down outside Baltimore.)
Giliann Karon is a rising senior at American University studying political science. She's beyond grateful to have been able to share her passion for music with everyone in AROUSE, and gone to Firefly Festival on their behalf. Outside of music and her collegiate studies, Giliann is a big fan of Soulcycle and cooking.