Chatting with Up-and-Coming Artist Mazie
Published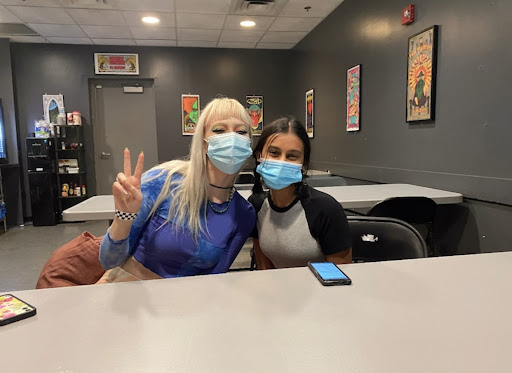 Mazie is an indie-pop musician who has been making her mark on the music industry with her relatable lyrics and fun, lively sound. I recently got the chance to chat with Mazie and ask her questions about her music, career, and much more!

Mazie has written hit songs such as "dumb dumb", "no friends", and "people don't change" which have resonated with listeners all over the world. Out of all her songs, Mazie says that her latest release, "people don't change", is the song she is most proud of because it is a maturation of her sound and highlights the direction that she wants to go with her music.

While listening to her music, it is easy to see that she understands the struggles of college kids and young people in general that are dealing with feelings of isolation or loneliness. Her advice to people feeling this way is to lean into your individuality. She mentioned that Gen Z has the ability, now more than ever, to be expressive and to create their own culture.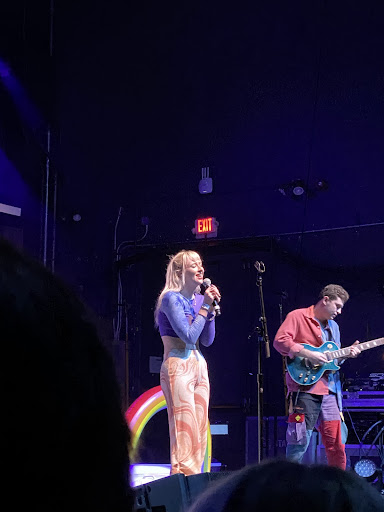 Mazie dropped out of college before her junior year to focus on her music full-time. She says that in order to pursue your music, it's crucial to move to the places that will push you in your craft such as L.A or Nashville. Once labels started reaching out, Mazie and her 15 closest friends took the leap and moved out to LA to pursue their dreams. She mentioned that a lot of young people always tell themselves that they will move when the right time comes, but the right time will only come once you actually take that step and move. The mantra that has kept Mazie going is "the only way out is through" and that has motivated her to keep hustling even during the hard days. In addition to this, her group of friends are all up-and-coming artists who not only motivate her but inspire her lyrically and musically. For musicians that dream of doing what she is doing, Mazie says to just keep going.

Currently, Mazie is on tour with the band COIN. She says her tour experience so far has been amazing. She expressed that she wants to do this forever and the lifestyle suits her very well. Although at some points it can get tiring, Mazie feels energized by people, loves meeting new people, and enjoys getting to play her music every night. She adds that COIN is an incredible group and have been extremely kind during the journey.

I loved getting the opportunity to sit down and chat with Mazie. She is one of the most down to earth and kindest human beings and is an extremely inspiring musician. She has a contagious energy about her and deeply cares about the music that she puts out. Giving her music a listen is well worth your time, if you haven't already, and I can't wait to see what's next for Mazie!