Columbus Covers Columbus Festival: The First of Its Kind
"I want to come up with a way for everyone to want to go out… getting bands and their fans out, and these other local musicians who are being covered."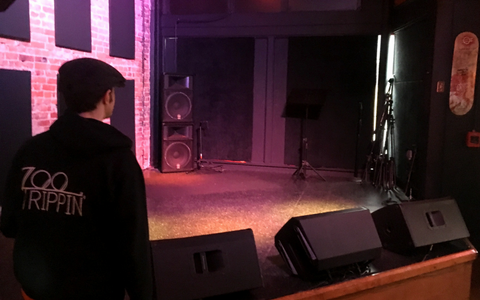 Published
Two months ago, I threw a classic college party. All of AROUSE was invited.

Amongst many occurrences that will remain unmentioned here, one stuck out. My friends wandered into my basement and, one-by-one, found my instruments. Naturally, a jam session began. I went down to participate, and a crowd started to form around us. As I returned my guitar to my room about thirty minutes later, I heard a voice yell: "Is there still a band downstairs!?"

I laughed, then realized -- "Oh, shit. We're the band."

Enter SCUBA: Someone Called Us a Band (Awesome). The House Band could only be AROUSE's natural next step.

Little did I know, but that night of low-key strumming would lead to a conversation with Zoo Trippin' frontman Tony Casa, which would lead to SCUBA's first ever booking. And oh, what a booking it is:



Welcome to Columbus Covers Columbus Fest: shockingly, the first of its kind. The concept is simple: over two dozen performers gathering over two days at The Shrunken Head, each with their own cover set, featuring tracks from each of their favorite Columbus bands.

Desperate for more information, I schedule to meet with Tony over winter break. He suggests The Shrunken Head itself. Upon arrival at 10am, I am easily the first person in the bar. I set my coat on a chair near the door as an employee goes to unlock the venue's second door. As it swings open, right on time, Tony Casa hops up the stairs, enters the room, and takes in a deep breath. This is his territory.

The founder and curator of Columbus Covers Columbus fest surveys the room, makes a quick hello, and approaches management to discuss some event details. Suddenly and without warning, he runs - more accurately, bolts - into the other room. Seconds later, he returns, and says "That will work!"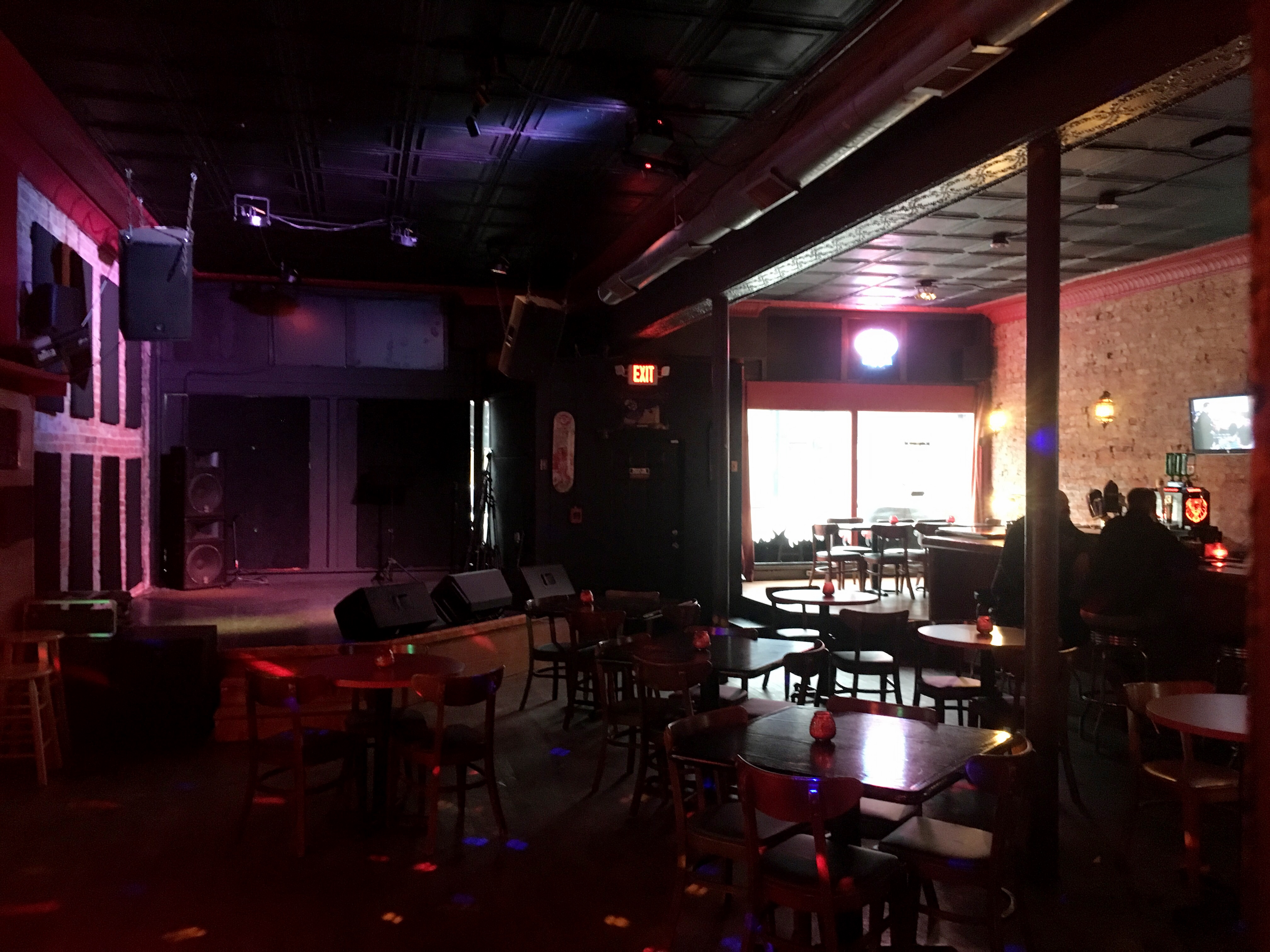 His excitement is well-deserved. Tony is taking the vast majority of responsibilities over the festival and its 35+ performers, grants, promotions, and arguably the most important piece: making sure that everything goes to a good cause. All funds raised at the festival will be donated directly to the Greater Columbus Arts Council to, as he puts it, "keep the wheels turning" on local appreciation and performance of Columbus art.

A prolific Columbus artist himself with the festival's headlining band, Zoo Trippin', Tony has unique sentiments on the scene: "It's something that me and Lynn [Roose III] have been talking about for a while. We've noticed a lot of flack for the local music scene - more and more people speaking negatively about the Columbus music scene. I think it's more on a level of misunderstanding. Man fears what they don't understand and, the music scene is just that."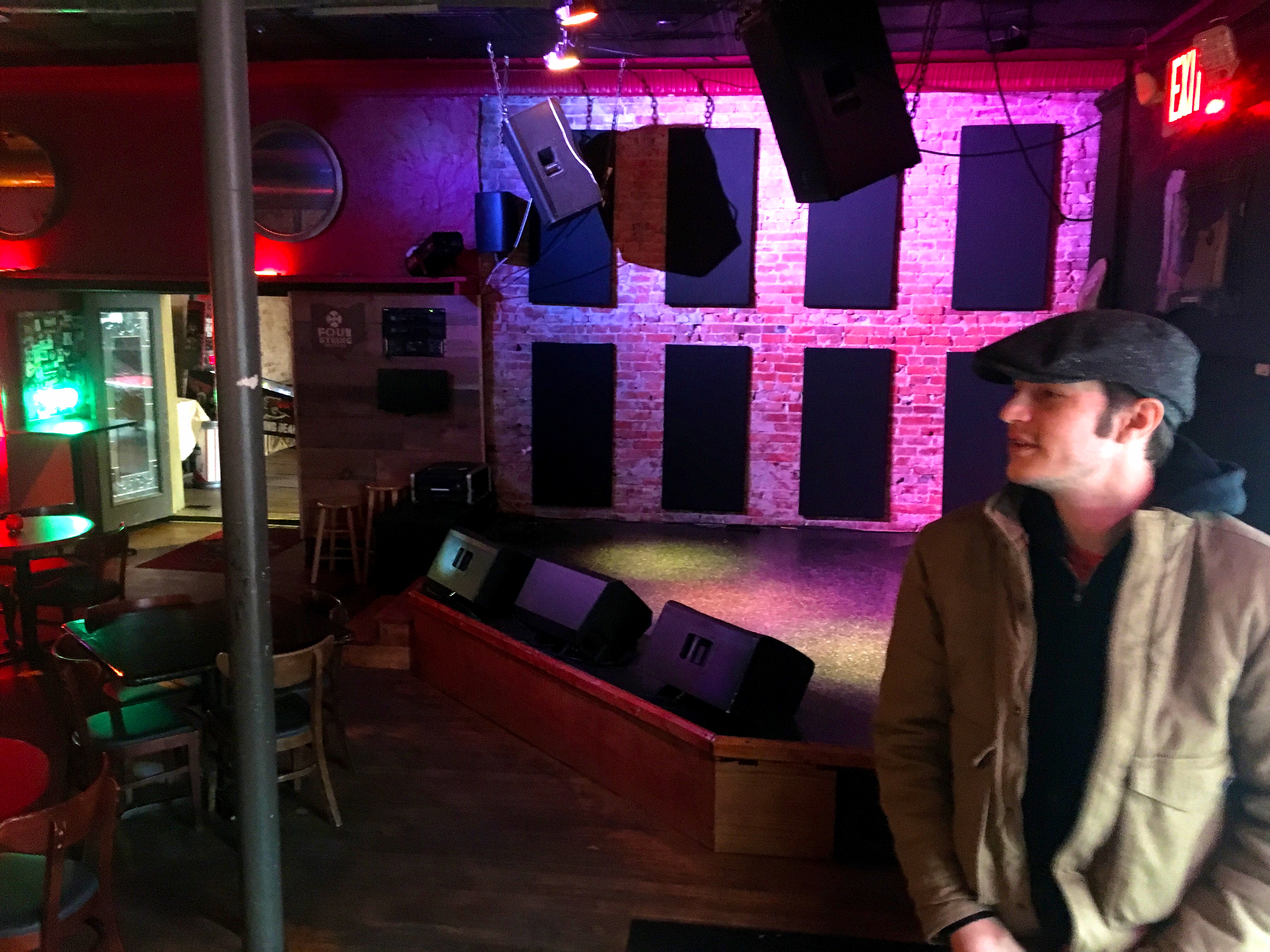 He speaks with great admiration for incredible Columbus festivals like Comfest, before talking about Columbus Covers Columbus Fest's noticeable differences: "We want people to not only showcase their band's ability to play, but also what that band enjoys, and maybe where they took influences from… I'm excited about bands that are playing other bands that are no longer in Columbus. There's plenty of people that want to hear plenty of things, and that's what's so great about this event. It opens the doors for people to go 'Well, I'm 50 years old and I remember this act playing in Columbus', alongside "I'm 16 years old, and I know about this act coming up'".

As the winter season continues to lay feet of snow upon Columbus, it seems like the only respite is the anticipation of summer. Large-scale festivals like Coachella, Bonnaroo, and Lollapalooza announce their lineups, not only to prepare for ticket sales, but to send a reminder during the darker times of year that there is a light at the end of the live music tunnel. This is a problem, Tony remarks.

"There's such a dead season for the winter in general. I like how we did FrazzleTown in December, and that's just kind of a thing, it breaks up this dead season… But I want to break it up even further. [In the winter], I'm not fun, everyone is bummed out all the time, and I know that has something to do with the weather. It also has something to do with less events because of that. Nobody wants to go out. I want to come up with a way for everyone to want to go out… getting bands and their fans out, and these other local musicians who are being covered."

The inaugural Columbus Covers Columbus fest will take place on January 19th and 20th (Friday and Saturday) at The Shrunken Head, just streets south of The Gateway. "It's Grandview, it's campus, it's right by all the freeways, so hopefully it'll be easy, full, happy, productive, and profitable for this charity".

Tickets start at just $7.

SCUBA plays at 7:10p on Friday.

Further details can be found at the official event page.

I hope to see you there.