AROUSE's Top 50 Albums Of 2021
As voted by our DJs and members!
As voted by AROUSE members in our end-of-year survey, here they are: AROUSE's 50 favorite records of the year 2021.

Data was collected by combining Top 10 lists from all 50 respondents, on a squared scale -- for example, a ranking of #1 of 10 was scored at 100 points, while a ranking of #2 of 10 was scored at 81, #5 of 10 as 36, and so forth.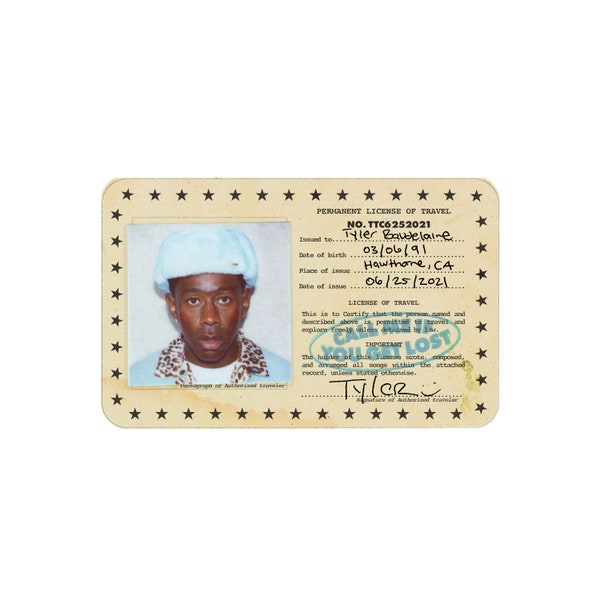 #1: Tyler, the Creator - CALL ME IF YOU GET LOST

First heard in snippets on the voicemail of a number on a billboard in LA, Tyler, The Creator's 7th studio album CALL ME IF YOU GET LOST is a vacation with another of the artist's personas, a story about falling for a girl already taken, and the tussle with confidence and reality.

The album is highlighted by hit singles "LUMBERJACK" and "WUSYANAME" as well as another amazing song with a "/" in the title, "SWEET / I THOUGHT YOU WANTED TO DANCE." The production does not disappoint–with its hard hitting drums and basslines to fanfare of trumpets and flutes setting Sir Baudelaire's opulence ablaze. Studded with familiar features and sizzling samples, the album is narrated by DJ Drama as we are whisked away to the mountains, or skidded across the lake on a boat. The story is a constant reminder of Tyler's style and success, while unfolding a story of falling in love with a girl he can't be with.

The album was well received by the public, charting as Tyler's second number-one album. AROUSE's membership, like the public, took note as this superstar artist continues to deliver, following up his Grammy winning album, IGOR. His success is sustained; if you need him, or get lost, call him: 1 (855) 444-8888.

By Parker Entrup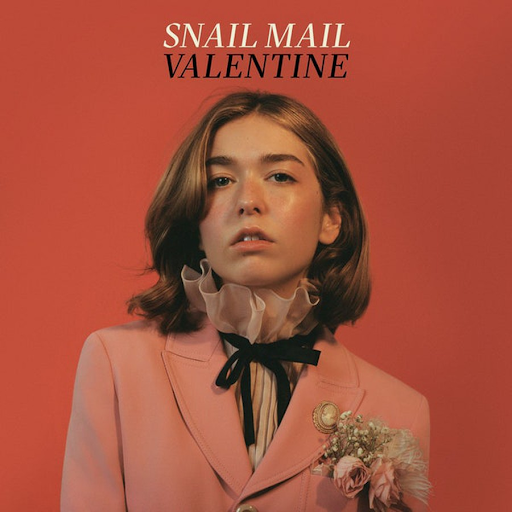 #2: Snail Mail - Valentine

After the success of Lindsey Jordan's first studio album, Lush, in 2018, Snail Mail fans wondered how she could top its punchy guitar and earnest lyrics. When her sophomore record, Valentine, was released in November 2021, fans and media outlets alike heard the benefits of the three-year split. Valentine maintains several of the themes present on Lush, like restlessness and all consuming, die-without-it love. Only this time, those themes are transformed and refined from Jordan's high school experiences to her adult life and the fame that surrounds her. Valentine's precise and devastating lyrics feel like a knife twist, and every track is emphasized sonically by Jordan's new interest in experimentation. This is a no-skip record, and each listen invites an examination of love—the grittiness underneath and the gaudiness that covers it.

By Cynthia Lynn Schneider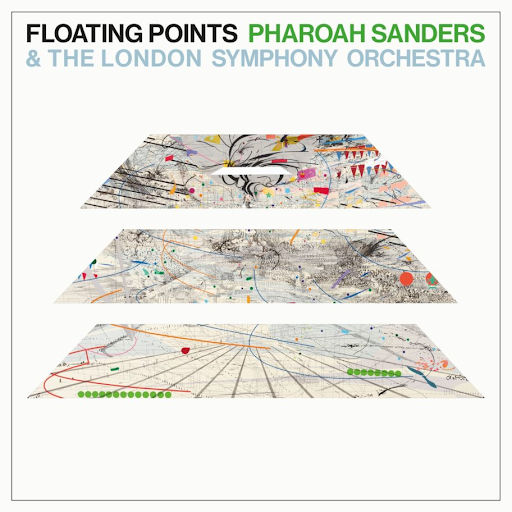 #3: Floating Points, Pharoah Sanders, London Symphony Orchestra - Promises

Experimental Electronic artist, Floating Points, and Spiritual Jazz legend, Pharoah Sanders, team up on this elegant 45-minute odyssey. Carried together by the memorable piano motif, I find this album to be one of the most beautiful and meditative listening experiences that I have encountered. No matter my mood, I find myself getting lost in the swells of the strings and the beautiful electronic flourishes. I think they have created a masterpiece here, a once in a lifetime piece of art, and I hope you can find yourself captivated by its beauty as well.

By Alex Tyron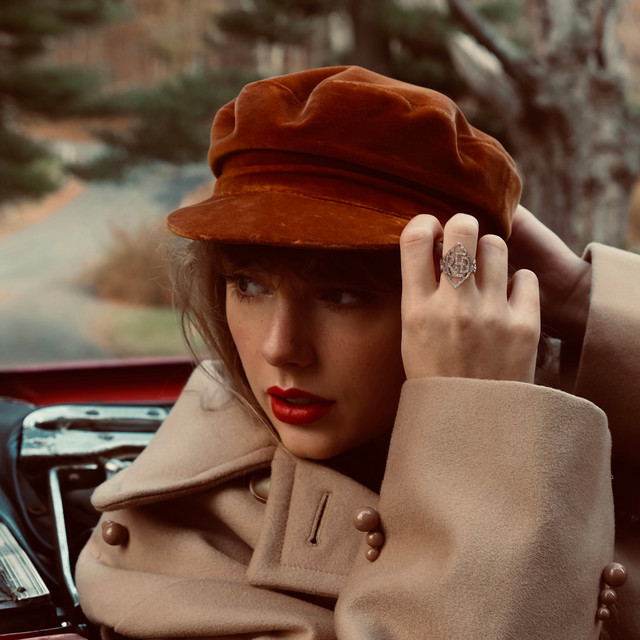 #4: Taylor Swift - Red (Taylor's Version)

The original Red is Taylor Swift's most transitional album; Red (Taylor's Version) is its cooler, older sister. Like the second season of a TV show that smooths out the kinks of the first, Red TV finds Swift polishing the rougher edges of an album that was already one of the 2010s' finest country-pop records. The title track is bigger and bolder, the tight rhythm of "The Lucky One" is shinier, the tongue-in-cheek sentimentalities of "We Are Never Ever Getting Back Together" and "Stay Stay Stay" land much better, coming from a version of Swift who is in on the joke. Much of the original Red focused on reclaiming what one loses to time, which makes this specific revisit to Swift's catalog pack an extra punch. The vault tracks don't all stick the landing ("Message in a Bottle" plays like second-rate Carly Rae Jepsen, and Ed Sheeran doesn't add nearly as much to "Run" as Phoebe Bridgers and Chris Stapleton do to "Nothing New" and "I Bet You Think About Me", respectively), but most of them measure up. The 10-minute version of "All Too Well" blows Swift's best song up from a photograph into a tapestry. The track crackles like a cabin fireplace, fueled by the tears of a million Swifties as their dreams of hearing the complete version of this mythic tale are finally realized. Red (Taylor's Version) may be familiar, but it is a welcome and polished retread of Taylor Swift's most crucial chapter.

By Connor Telford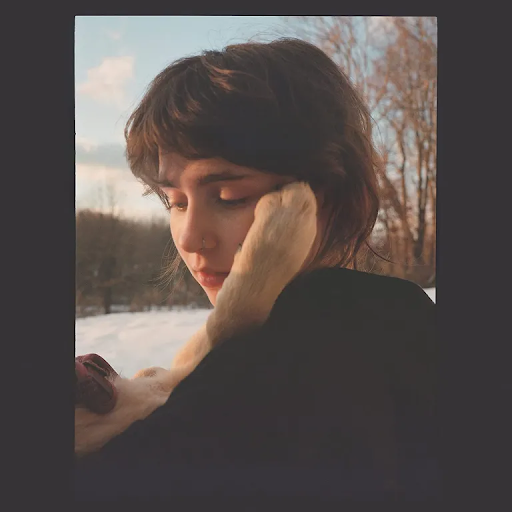 #5: Clairo - Sling

Claire Cottrill has quickly become the face of alternative Gen Zers. Since her debut single "Pretty Girl," her music helped popularize the bedroom pop genre. In 2020, Clairo scored her first Hot 100 hit with "Sofia''. But 2021 was a year of reinvention for the young artist. On her sophomore album Sling, Cottril, however, trades her reverb-soaked vocals and lofi beats for a more acoustic sound. This stylistic diversion represents a real risk in a music market dominated by singles and social media trends. Alongside hit-producer Jack Antonoff, Clairo utilizes her Joni Mitchell-esque sound to highlight her skills as a songwriter. Standout tracks "Blouse," which Lorde sings backup vocals on, and "Harbor" feature gut wrenching lyrics detailing failed relationships and depictions of self-worth. Listening to this album produces a feeling akin to flipping through the pages of a friend's diary, reading their most intimate emotions. Cottrill is more emotive and more honest than ever. The artistic growth demonstrated on Sling showcases that Clairo is far from a one-note talent with dwindling fame, but is a versatile act with a promising future.

By Brandon Bishop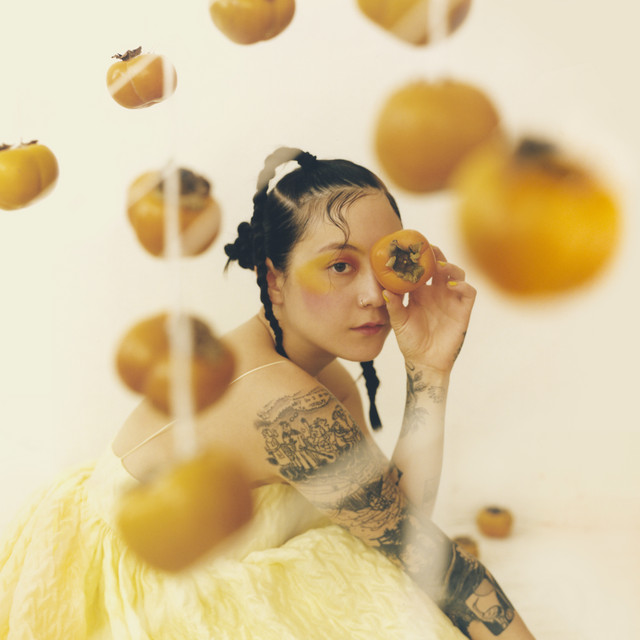 #6: Japanese Breakfast - Jubilee

Living up to its name, Jubilee delivers warm, heartfelt, and witty love ballads, standing as a beacon of happiness in the depths of 2021. Continuing with the dreamy sounds of Soft Sounds from Another Planet and adding some flare with other instrumentation—such as endearing horns and gleaming synths—Japanese Breakfast's Jubilee feels like a trip to an otherworldly utopia. Underpinning the record is Michelle Zauner's powerful vocals, which are given room to breathe and sound better than ever. Zauner also demonstrates her prowess as a lyricist, with the cheeky fantasy of "Be Sweet" and the humorous gender-swap in "Savage Good Boy." With its improved instrumentation and immaculate vocals, Japanese Breakfast moved in full force in 2021 supplying one of the year's best indie pop records.

By Quinlan Wilson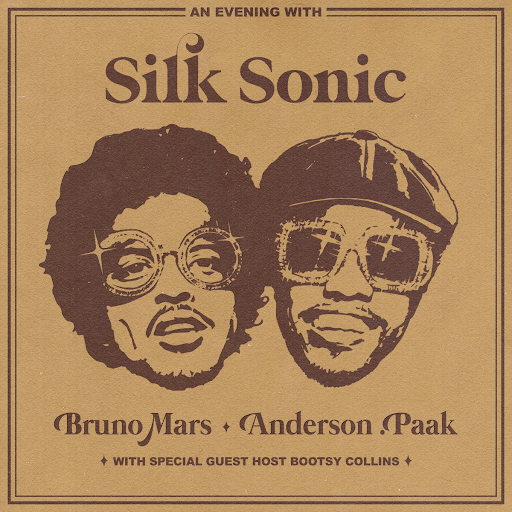 #7: Silk Sonic - An Evening With Silk Sonic

It's the collaboration no one saw coming. Bruno Mars, pop music titan-turned-funk-aficionado, finds himself joining forces with none other than Anderson .Paak, whose extensive list of collaborators are best known from their placement on dorm room walls and tiny desk concerts. While the duo may seem an unlikely pair, An Evening With Silk Sonic proves their creative paths were predestined to cross. Mars and .Paak have instant chemistry, trading funky, soulful verses over divine instrumentals plucked straight from the alternate-universe Earth Wind and Fire catalog. The duo's name, bestowed upon them by funk legend Bootsy Collins in the opening track, could not be more descriptive of this sound; An Evening With Silk Sonic is nothing if not smooth. Don't let the trim runtime fool you; Silk Sonic delivers a crop of immaculately produced and performed tracks dripping with humor and swagger. Tracks like "Fly As Me" and "Smokin Out The Window" showcase what makes this partnership special; great songwriting, excellent musicianship, and above all, an infectious sense of fun. While An Evening With Silk Sonic certainly doesn't reinvent the wheel, it doesn't need to; these tracks speak for themselves.

By Ethan Slot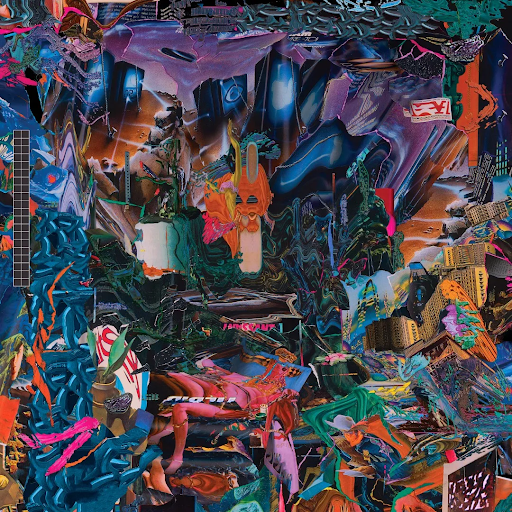 #8: black midi - Cavalcade

"In all the world there's no escape from this infernal din" - black midi, "John L"

With one of the quickest and fiercest come-ups in modern guitar music, British post-punk band black midi are all young enough to be AROUSE members themselves - at the time of writing, the oldest member, powerhouse drummer Morgan Simpson, is only 23. With the celebrated, intense album Schlagenheim under their belt from 2019, the departure of founding guitarist Matt Kwasniewski-Kelvin left fans wondering what territory the band would explore next - free jazz, art punk and prog rock weren't at the top of most people's lists.

Cavalcade was announced on March 23, 2021, alongside the release of the lead single, "John L", with its' title (pronounced John Fifty) referring to a cult leader whose story is told by singer Geordie Greep's manic yelps over the course of a hectic, start and stop instrumental that at one point was interrupted during recording by a helicopter flying over the studio and causing the microphones to pick up surface noise, which remains in the final take.

Finally releasing May 26 after the release of two more singles, Cavalcade shifts rapidly from opener "John L" to lounge ballad "Marlene Dietrich", telling the story of the fall from grace of the famous german actress. The record quickly steps back into its' frenzied pace with the syncopated grooves of "Chondromalacia Patella", prominently featuring the saxophone and keyboard stylings of Kaidi Akinnibi and Seth Evans (who recorded an AROUSE tag for us after their amazing set at Cleveland's Mahall's Bowling), two new sonic expansions to the group since the release of Schlagenheim. Closing out the first half, "Slow" is lead on vocals by bassist Cameron Picton, and the slow burner of a song is accompanied by a gory music video depicting the end of multiple animated worlds simultaneously.

"Diamond Stuff" is another reprieve from the chaos, with a slow, hauntingly beautiful progression lead by calm singing from Greep, before the band plunges us back in with "Dethroned", a syncopated, heavy prog banger that features the band's penchant for improv and the thinning of texture for hard hitting solo passages. "Hogwash and Balderdash", the shortest but maybe fastest track on the album, is a wonderful segue into the surprisingly lowkey "Ascending Forth", a song about compositional struggles that ends with a classical chord resolution straight out of a 40's disney movie - for an album this chaotic, an ending that sweet seems almost sarcastic.

In 2 years, 2 lineups, and 2 records, black midi have proven that they're one of, if not the most forward thinking band out right now. In addition to their work on this album, the group have also helped foster their local scene in Brixton (see: Black Country, New Road, Squid, Shame), produced albums for other artists (Morgan Simpson is credited on Injury Reserve's By the Time I Get to Phoenix, also on this list!) and maintained a heavy touring schedule, with another album already in the works. Cavalcade is proof that there are still new challenges and horizons to conquer in guitar music, and black midi is sure to get to them in record time.

By Rohan Rindani #9: Kanye West - Donda

There is no way Donda should be as good as it is. Ever since the release of Jesus Is King, this album seemed to be in the works. This album was soon painted as yet another one of Ye's seemingly expansive catalogue of albums that were near completion, but albums that would also never get released. Donda would join the likes of Turbo Grafx 16, Yhandi, and Love Everyone. Even after the live shows, where Ye displayed his work on the album so far, it still did not seem real. Even on that August morning when it was actually released it did not feel real. Even now, it still doesn't.

Donda is something special, but for different reasons then other Kanye albums. A tribute to his late mother, the album as a whole expands on themes expressed through every Kanye album up until this point—especially Jesus Is King—with this album feeling like the more complete and concise version of said album. The production is reminiscent of his work from The College Dropout through My Beautiful Dark Twisted Fantasy, yet is experimental enough to show that even his 808's and Heartbreak production has not left him. The flows of Kanye himself reminds me of his slower, more thought provoking delivery on The Life Of Pablo and Ye. The features are hard hitting and do not feel just slapped on—they mean something, like Yeezus (and MBDTF for that matter). It creates an experience that leaves long-time fans satisfied and makes newer fans wonder where he got his influences from.

Is this the best album? That is for each individual listener to decide. Even then, it is hard to deny that this album does have something. It is different for everybody. Yet it begs the listener to describe it somehow; it begs to be discussed in friend groups and by those who love music. Perhaps there is one word to describe the feeling this album gives the listener: it makes you feel special. Special to hear it. Special to know it finally came out. Special to be alive to hear Kanye, even all these years later, still at the top of his game.

By Patrick Scurlock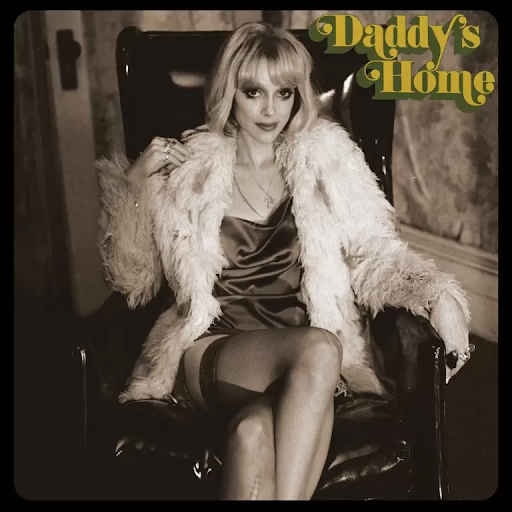 #10: St. Vincent - Daddy's Home

A master of creating rich, immersive worlds surrounding her records, guitar genius and aesthetic chameleon St. Vincent (born Annie Clark) takes us to the deep, dark, funky underbelly of the 1970s with her outstanding album Daddy's Home. Collaborator Jack Antonoff returns for this project, the follow-up from Clark's 2017 electropop smasher Masseduction. Despite the bleached-blonde bob wig and endless parade of Gucci suits of her Warholian Candy Darling character, Clark is more vulnerable on this record than ever before.

The album's title refers to the release of St. Vincent's father from prison (he was incarcerated for nine years for a sentence regarding fraud and money laundering), a topic that previously addressed in her music. In the titular track of 2011's Strange Mercy, Clark anguishes over protecting her siblings in the wake of his conviction—"Our father in exile/for God only know how many years/But when you see him, wave/through double pane." Throughout Daddy's Home, she picks up the pieces following her father's release and grapples with becoming her own father figure— her own "daddy" (Clark welcomes the sexual double entendre here as well, continuing themes from Masseduction.) On the titular track, she questions, "where can you run when the outlaw's inside you?" She commands an insular identity for herself, standing on her own two feet. For the first time, she can be seen as both Annie Clark and St. Vincent on a record.

Daddy's Home is a treasure trove of material; not a single song falls flat. Opening track and lead single Pay Your Way in Pain asserts merciless dominance over the listener: "stand up, sit down, hands up, break down!" Down and Out Downtown is a beautifully arranged romantic groove setting the stage for the record to come but stands well on its own as well. Standout track Live in the Dream is a stunner; opening and closing in a billow of fog and smoke, Clark evokes the psychedelia of Pink Floyd. It is a sprawling, incredibly cinematic song with a sound that sets it apart from the rest of the album. Clark's guitar playing builds from a slow crawl to a searing, electric, climax before melting down again like coming down from an acid trip. It is unlike anything I have heard from any other record in 2021.

Other outstanding tracks on Daddy's Home are found in The Laughing Man, Somebody Like Me, and the Sheena Easton-interpolating My Baby Wants a Baby. In my opinion, The Laughing Man is the darkest track on the record; Clark wrote it about the passing of a childhood friend. Exquisite production, composition, and arrangement give the track a foreboding, haunting underbelly, ending with the macabre lyric "if life's a joke, I'm dying laughing." Perhaps the lyrics act dually as an allusion to the "Johnny" subject seen throughout Clark's discography. Led by slide guitar finger-picking, Somebody Like Me is minimal and lush simultaneously. Evoking the cinematic warmth of 2009's Actor, it creates beautiful imagery with its lyrics and sweeping instrumentation, complete with blooming hints of strings and driving percussion. It ends with a gorgeous instrumental outro acting as a foggy, romantic light at the end of the tunnel. My Baby Wants A Baby acts as a climax of the themes explored in the album. Clark is her own "daddy" and stands on her own two feet, but can she be a "daddy" of a child of her own? Clark hesitates that she is not ready to be a parent: "I want to play guitar all day/make all my meals in microwaves," but she fears that her accomplishments throughout her career will be forgotten or discarded if she lives a childfree life—"They'll just look at me and say/'Where's your baby?'" It is a sharp, anxious exploration of one's perception within society set against a warm, homey instrumental.

Like her previous records, St. Vincent has once again created a gem with Daddy's Home. It is simply stellar. In the current musical landscape where the seventies and eighties are experiencing a revival of appropriation among contemporary artists (Doja Cat, Harry Styles, Dua Lipa, The Weeknd, etc.) St. Vincent takes the classics from your dad's dusty record cabinet and turns them on their head, creating something that sounds both familiar and futuristic—perhaps just the same but brand new.

By Rachael Crouch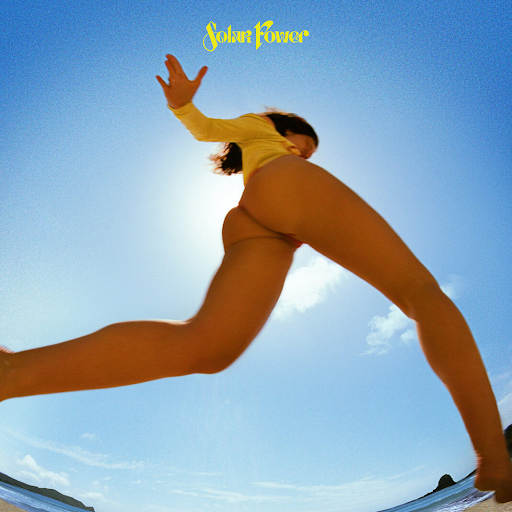 #11: Lorde - Solar Power

Coming out with her third studio album, singer-songwriter Lorde blessed her undying fans with the beautifully satirical and euphoric Solar Power. Pairing soothing, airy tones with snarky commentary on the heavily social-media-influenced world that we live in, Solar Power is a perfect amalgamation of wistful and carefree vibes.

Two of the most notable singles off the album are "Mood Ring" and "Stoned at the Nail Salon", both of which provide some sort of self-reflection and criticism of society. "Mood Ring" is easily her most satirical piece with lines like "plants and celebrity news, all the vitamins I consume" and "we'll keep dancin' till the mood rings tell us how we're feeling". Clearly, Lorde is making a statement about how, often, people become so far removed from themselves and their emotions that they will fall into whatever trendy and "holistic" practices they can to "feel something". "Stoned at the Nail Salon" takes a different route of reflection, Lorde's lyrics focusing more so on herself and the dread that fills her as she realizes that the fun of her youth is fading away.

Solar Power is much different than both of Lorde's previous albums, but it provides fresh, relaxing, and even comedic tunes that will find themselves on summer-themed playlists for years to come.

By Mary Nader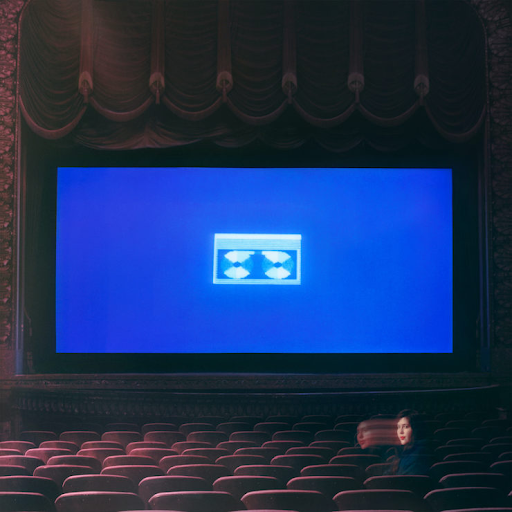 #12: Lucy Dacus - Home Video

Lucy Dacus' aptly-titled third album plays like an anthology of childhood VHS tapes. Across 11 tracks, Dacus returns home and reviews her childhood experiences with a wistful yet indifferent eye, like a college student returning to their hometown on Thanksgiving break. Some memories are sunny and warm, like the relaxed fling of "Going Going Gone"; others are hot with embarrassment, such as the claustrophobic "First Time". Dacus excels at connecting her specific anecdotes to universal human emotions, and her playground melodies transform Home Video from a painful, heavy recollection into a strong look in the rearview mirror. The religious thump of "VBS" isn't always pleasant to remember, but it's in the past, and Dacus doesn't let her childhood pains weigh down her adult self. The exception is the gut-wrenching "Thumbs", in which Dacus and a friend meet up with a scumbag absent father at a bar. Its spare instrumental leaves space for the track's stifling atmosphere to freeze the listener's blood, providing a deer-in-the-headlights moment in an otherwise breezy album. Home Video is made for the inner child, but it satisfies with the maturity of a healed wound.

By Connor Telford



#13: Faye Webster - I Know I'm Funny haha

Atlanta singer-songwriter Faye Webster is a self-described introvert, and it shows on her fourth studio album—so much so that one might be tempted to discard the classification "indie pop" in favor of "intro-pop." I Know I'm Funny haha is stubbornly inward-looking and un-bombastic, shying away from earworms or jaw-dropping stories in favor of gentle tunes about the quotidian and the might-have-beens. "Better Distractions" and "Sometimes" evoke '70s AM radio with their woozy guitars as Webster laments listlessness and her friends' full schedules. "Got two friends that I could see, but they've got two jobs and a baby," she sighs in the former.

It's difficult to do justice to Webster's lyricism with summaries and brief quotes, though, because the genius of the songs lies in their subtlety. Atop fuzzy guitars that evoke '80s New Wave and '90s grunge, "Cheers'' peers into an ambiguous relationship, and flits from loaded compliments ("I like your songs even though they're not about me") to lamentation of her lover's fondness for curse words. And the country-tinged title track fuses steel guitars with day-in-the-life vignettes: bemoaning a withheld security deposit, countering a vaguely passive-aggressive compliment, and giving a quirky gift. Fictional diaries are often hindered by an infuriatingly cerebral progression. Webster's lyrics play like a real diary: not always glamorous, not always self-confident, but utterly believable.

By Nigel Becker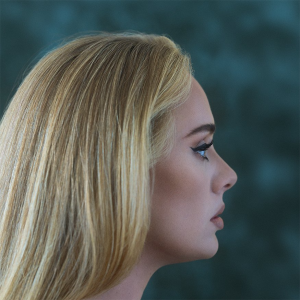 #14: Adele - 30

Adele makes a personal, and intimate return to music with her first album since her divorce, 30.

30 begins by taking the listener through the destruction she inflicted on herself and her own family, heartbreakingly demonstrated in the song "My Little Love", which includes voice memos from her son, Angelo – a note taken from Tyler the Creator and Skepta. Taking further inspiration from her idol, Amy Winehouse, Adele combines a welcomed bouncy retro/Motown sound with absolutely devastating lyrics on "Cry Your Heart Out."

The center of the album follows her journey through self-reflection shown best in "I Drink Wine" , where she sheds her ego, and sets the song to the style of a 70's Elton John, and a bit of 60's Barry Manilow as she changes up every chorus.

Adele rounds out the final third of her record with her strongest ballad to date, "To Be Loved", by taking the listener into the complexity of her marriage, and accepting that the dissolution of her marriage is not a reflection on her, or her partner, but that it is a result of her own naivety from the start of the relationship. In this song, she also shares her fear of falling in love again, but that she is more than willing to put her heart on the line, because frankly she does not regret a thing.

30 was made by Adele with one intended audience member in mind, herself, and we are all blessed that she chose to share it with the rest of us.

By Chloé Wells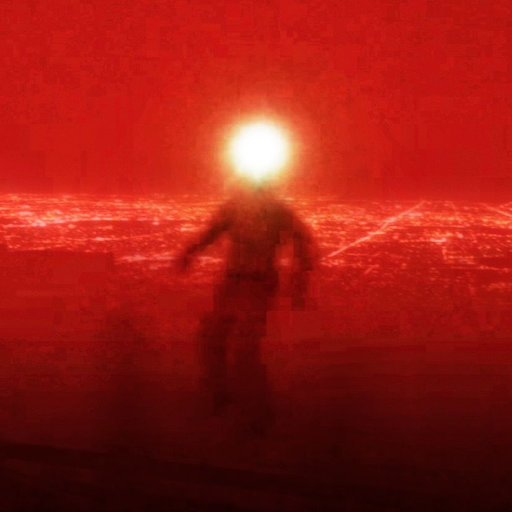 #15: Injury Reserve - By the Time I Get to Phoenix

"It rains, it pours, but, damn, it's really pourin'" - Injury Reserve, "Bye Storm"

Isaac Hayes released the album Hot Buttered Soul in 1969, featuring a cover of the song By the Time I Get to Phoenix by Jimmy Webb. On a tour night in a mistakenly booked Stockholm Italian restaurant, Injury Reserve, natives to Phoenix, decided to sample and chop up the Hayes tune into a new song. Member Jordan "Stepa" J. Groggs loved the tune so much, he asked the group if they wanted to name their new album after it.

Groggs died on June 29, 2020, amidst one of the most chaotic and dismal times in world history; a pandemic, race riots, and an overall end of the world feeling left the living members, Nathaniel Ritchie and Parker Corey, distraught. Deciding to honor Groggs' wishes, Phoenix was announced along with the lead single, "Knees", with a video depicting a still Corey and Ritchie, along with lights flashing to reveal a shadow where Groggs would've stood. The album, released September 15, 2021, is what could best be described as the culture's first real attempt at Post-Rap.

Genre defying, the album opens with "Outside", sampling battle rappers, hazy synths, black midi drummer Morgan Simpson (read our review of their amazing Cavalcade on this list!) and an overall aggressive vocal tone from Ritchie foreshadowing a lot of what's to come. Next is the full realization of the DJ set mentioned earlier, "Superman That", sampling the Isaac Hayes track and turning it into something unrecognizable - stuttering, jittery guitar loops over Ritchie's singing and distorted vocal chops. Next, "SS. San Francisco" features a stellar verse from the up-and-coming Zelooperz, as well as a muddy, murky bass heavy beat that captures the feeling of a sinking ship. "Footwork in a Forest Fire" and "Ground Zero" close out the first half of the album with drum heavy, smoky instrumentals and the same aggressive, bitter, angry tone from Ritchie.

Injury Reserve aren't strangers to mourning music, with the standout tracks "North Pole, Colors, and Best spot in the House" from earlier projects coming to mind, but the music takes on a more personal tone when it's about a member of the group itself. "Top Picks for You" is one of the closest things to a eulogy for Groggs found on the record, with Ritchie discussing how the algorithms catered to Groggs' taste will continue creating new content for him to consume despite his passing. "Wild Wild West" is a dark spin on the Will Smith movie foretelling the doom of humanity to new technology (the joke metaphor of 5G towers lends a lot to interpretation), while "Postpostpartum", lyrically, is classic Injury Reserve content about how they birthed a lot of concepts in the rap game today. The lead single "Knees", with its haunting sample of black midi's Sweater, leads into the closer, "Bye Storm", with a poignant Brian Eno flip and the closing thoughts of "It rains, it pours, but, damn, it's really pourin'" to finish out one of the most thoughtful and plaintive rap albums of the year, if not this decade already.

Phoenix is a hard listen for most, with abstract, drumless beats, buried, tense vocal mixes, and a crushingly sad, suffocating subject matter, but getting to create a final artistic vision featuring Groggs is something I'm glad the group got to do. Looking through the dark veneer of the album, Ritchie and Parker seem hopeful about what will come next out of the project, and so am I.

By By Rohan Rindani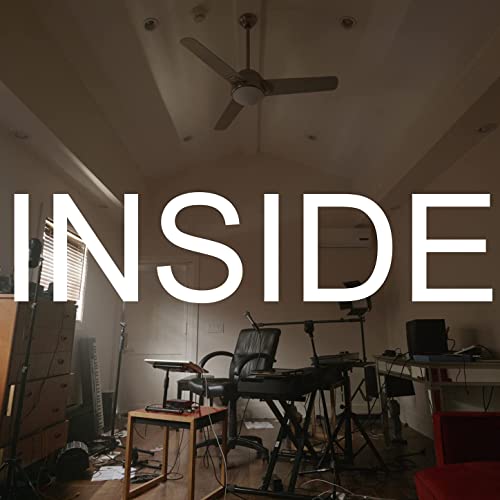 #16: Bo Burnham - Inside
⠀⠀⠀⠀⠀⠀⠀⠀⠀⠀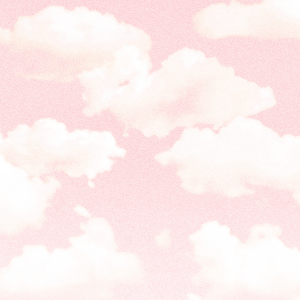 #17: Turnstile - GLOW ON
⠀⠀⠀⠀⠀⠀⠀⠀⠀⠀
#18: Black Country, New Road - For the first time
⠀⠀⠀⠀⠀⠀⠀⠀⠀⠀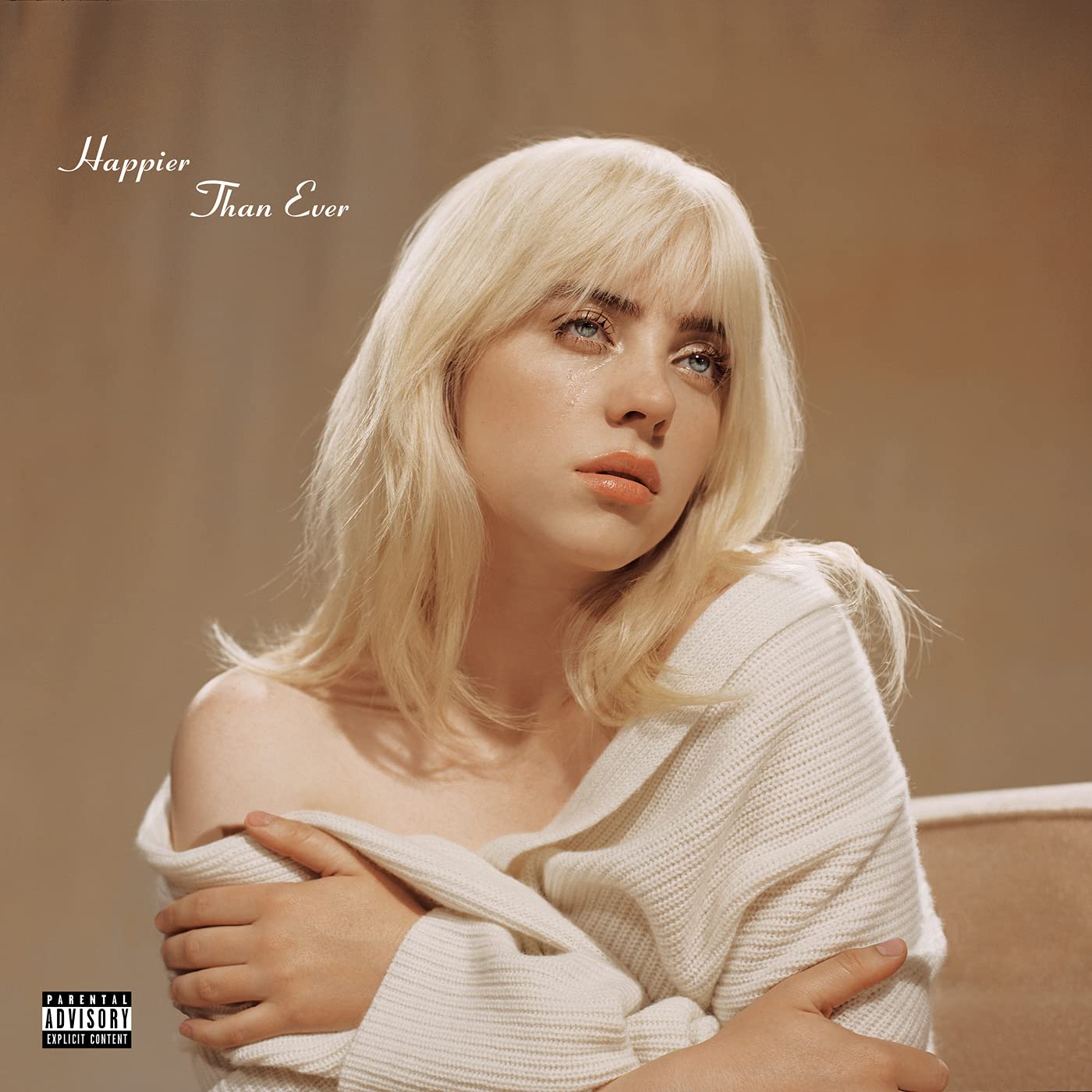 #19: Billie Eilish - Happier Than Ever
⠀⠀⠀⠀⠀⠀⠀⠀⠀⠀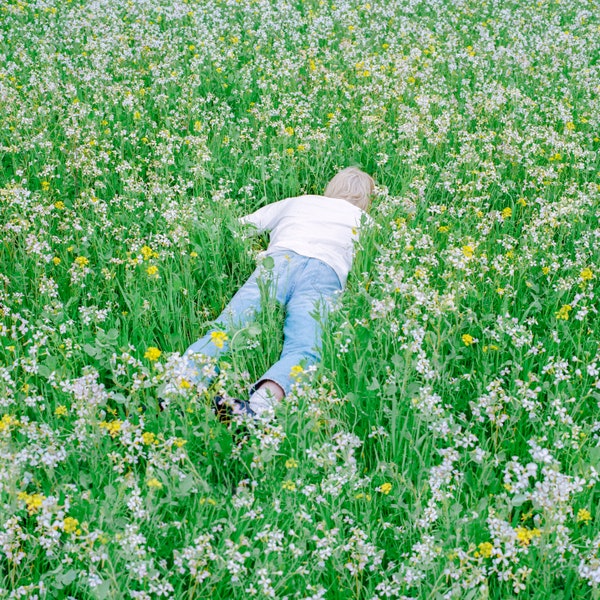 #20: Porter Robinson - Nurture
⠀⠀⠀⠀⠀⠀⠀⠀⠀⠀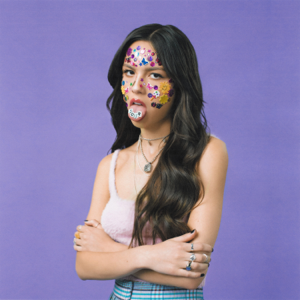 #21: Olivia Rodrigo - Sour
⠀⠀⠀⠀⠀⠀⠀⠀⠀⠀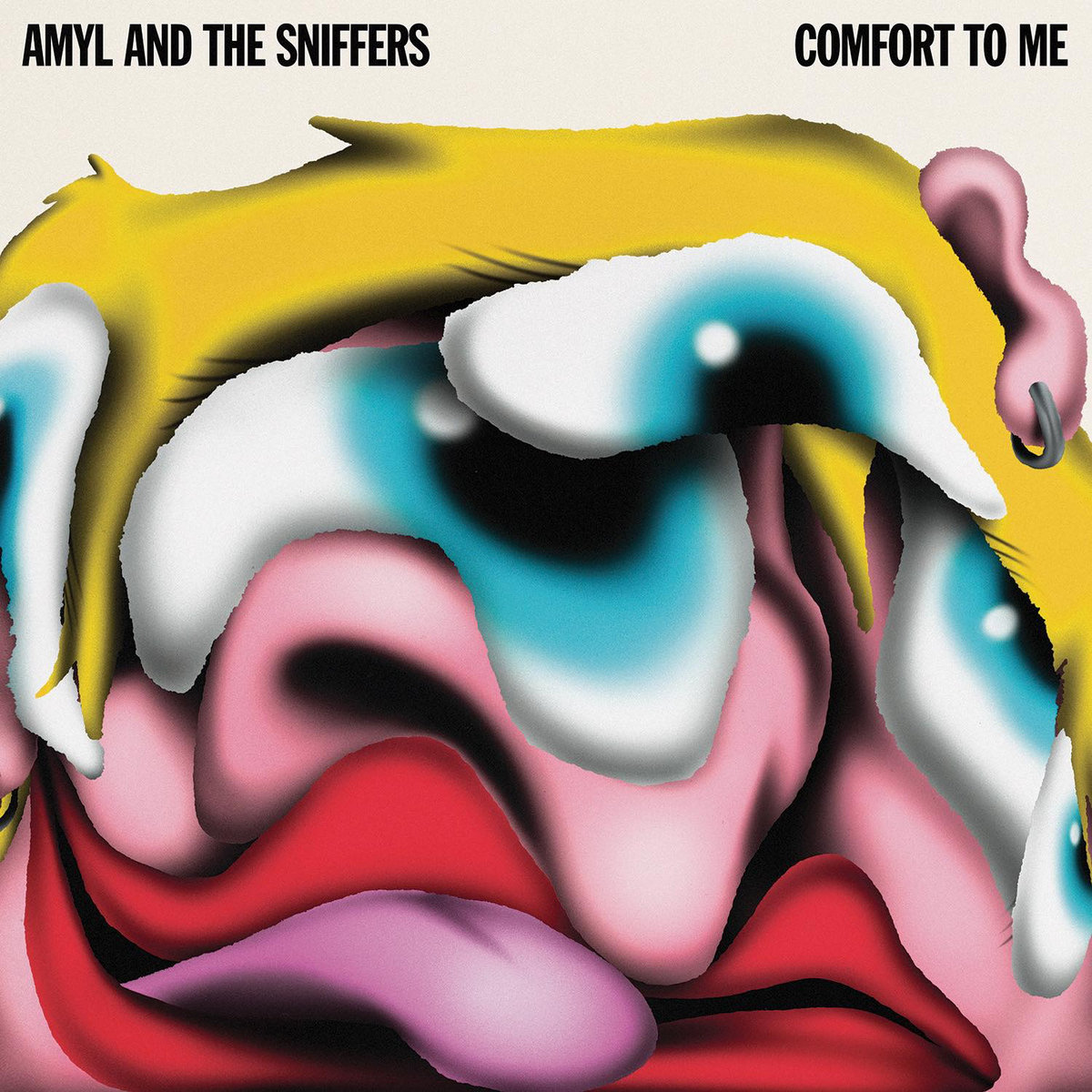 #22: Amyl and the The Sniffers - Comfort to Me
⠀⠀⠀⠀⠀⠀⠀⠀⠀⠀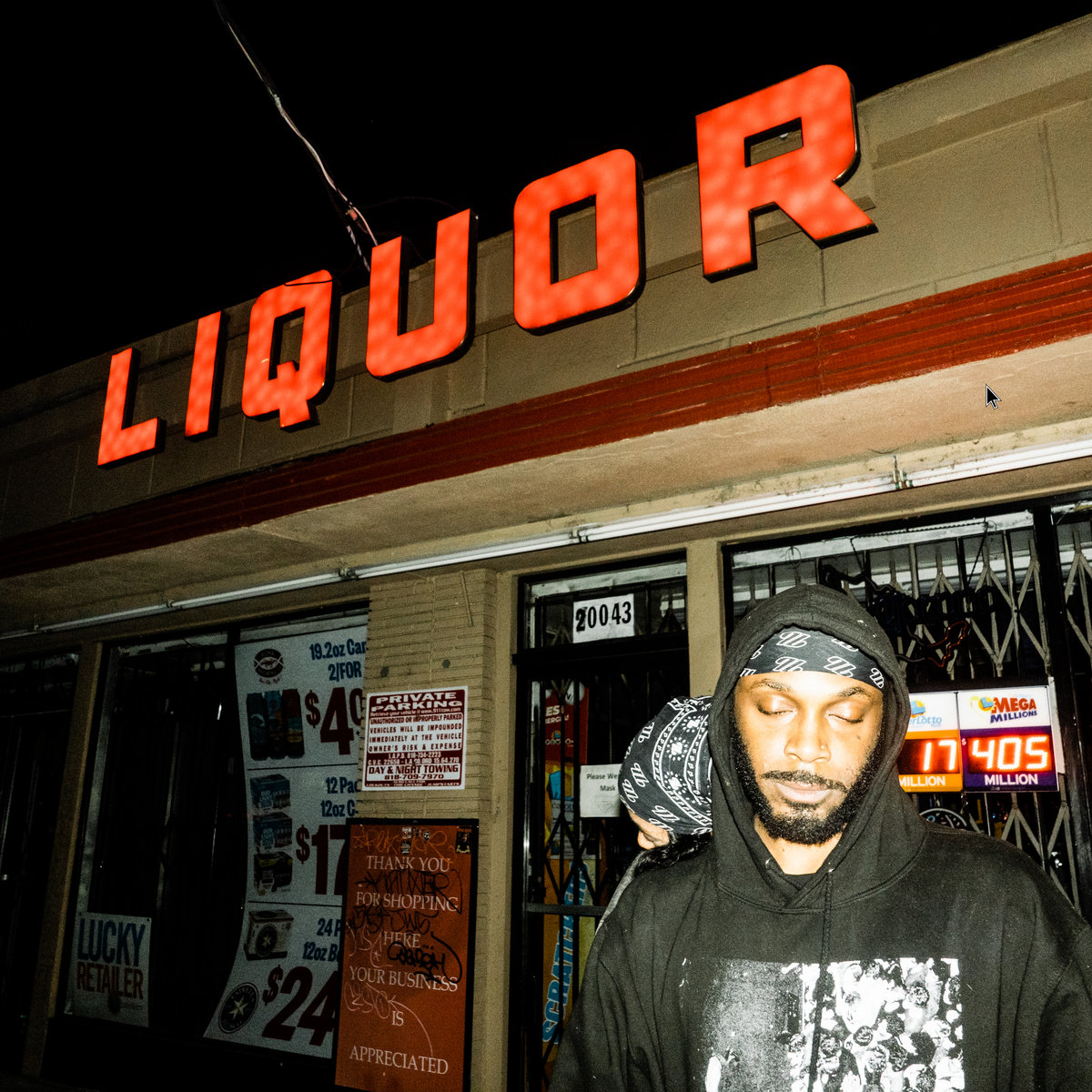 #23: JPEGMAFIA - LP!
⠀⠀⠀⠀⠀⠀⠀⠀⠀⠀
#24: Baby Keem - The Melodic Blue
⠀⠀⠀⠀⠀⠀⠀⠀⠀⠀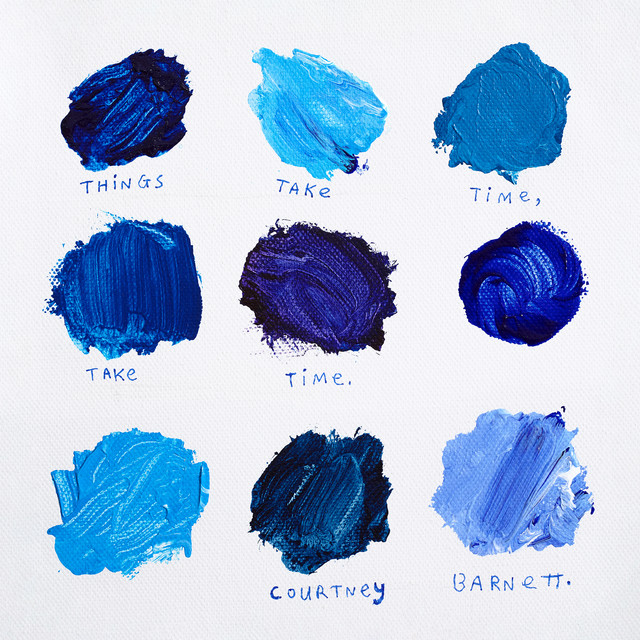 #25: Courtney Barnett - Things Take Time, Take Time
⠀⠀⠀⠀⠀⠀⠀⠀⠀⠀
#26-50
#26: Magdalena Bay - Mercurial World ⠀⠀⠀⠀⠀⠀⠀⠀⠀⠀
#27: King Gizzard and the Lizard Wizard - Butterfly 3000 ⠀⠀⠀⠀⠀⠀⠀⠀⠀⠀
#28: Arlo Parks - Collapsed in Sunbeams ⠀⠀⠀⠀⠀⠀⠀⠀⠀⠀
#29: Lil Nas X - Montero ⠀⠀⠀⠀⠀⠀⠀⠀⠀⠀
#30: PinkPantheress - to hell with it ⠀⠀⠀⠀⠀⠀⠀⠀⠀⠀
#31: Taylor Swift - Fearless (Taylor's Version) ⠀⠀⠀⠀⠀⠀⠀⠀⠀⠀
#32: BROCKHAMPTON - ROADRUNNER: NEW LIGHT, NEW MACHINE ⠀⠀⠀⠀⠀⠀⠀⠀⠀⠀
#33: Lingua Ignota - SINNER GET READY ⠀⠀⠀⠀⠀⠀⠀⠀⠀⠀
#34: Vince Staples - Vince Staples ⠀⠀⠀⠀⠀⠀⠀⠀⠀⠀
#35: Men I Trust - Untourable Album ⠀⠀⠀⠀⠀⠀⠀⠀⠀⠀
#36: Arca - KicK iii ⠀⠀⠀⠀⠀⠀⠀⠀⠀⠀
#37: Little Simz - Sometimes I Might Be Introvert ⠀⠀⠀⠀⠀⠀⠀⠀⠀⠀
#38: The Marias - CINEMA ⠀⠀⠀⠀⠀⠀⠀⠀⠀⠀
#39: Remi Wolf - Juno ⠀⠀⠀⠀⠀⠀⠀⠀⠀⠀
#40: Isaiah Rashad - The House is Burning ⠀⠀⠀⠀⠀⠀⠀⠀⠀⠀
#41: dodie - Build A Problem ⠀⠀⠀⠀⠀⠀⠀⠀⠀⠀
#42: Beach House - Once Twice Melody ⠀⠀⠀⠀⠀⠀⠀⠀⠀⠀
#43: Black Dresses - Forever in Your Heart ⠀⠀⠀⠀⠀⠀⠀⠀⠀⠀
#44: girl in red - if i could make it go quiet ⠀⠀⠀⠀⠀⠀⠀⠀⠀⠀
#45: Genesis Owusu - Smiling with No Teeth ⠀⠀⠀⠀⠀⠀⠀⠀⠀⠀
#46: TEMPOREX - Bowling ⠀⠀⠀⠀⠀⠀⠀⠀⠀⠀
#46: Spellling - The Turning Wheel ⠀⠀⠀⠀⠀⠀⠀⠀⠀⠀
#48: Dijon - Absolutely ⠀⠀⠀⠀⠀⠀⠀⠀⠀⠀
#48: Squid - Bright Green Field ⠀⠀⠀⠀⠀⠀⠀⠀⠀⠀
#50: SPIRIT OF THE BEEHIVE - ENTERTAINMENT, DEATH ⠀⠀⠀⠀⠀⠀⠀⠀⠀⠀