Women Who Know What They Want
Exploring Honesty and Connection in Phoebe Waller-Bridge's Fleabag and Brittany Howard's Jaime
Published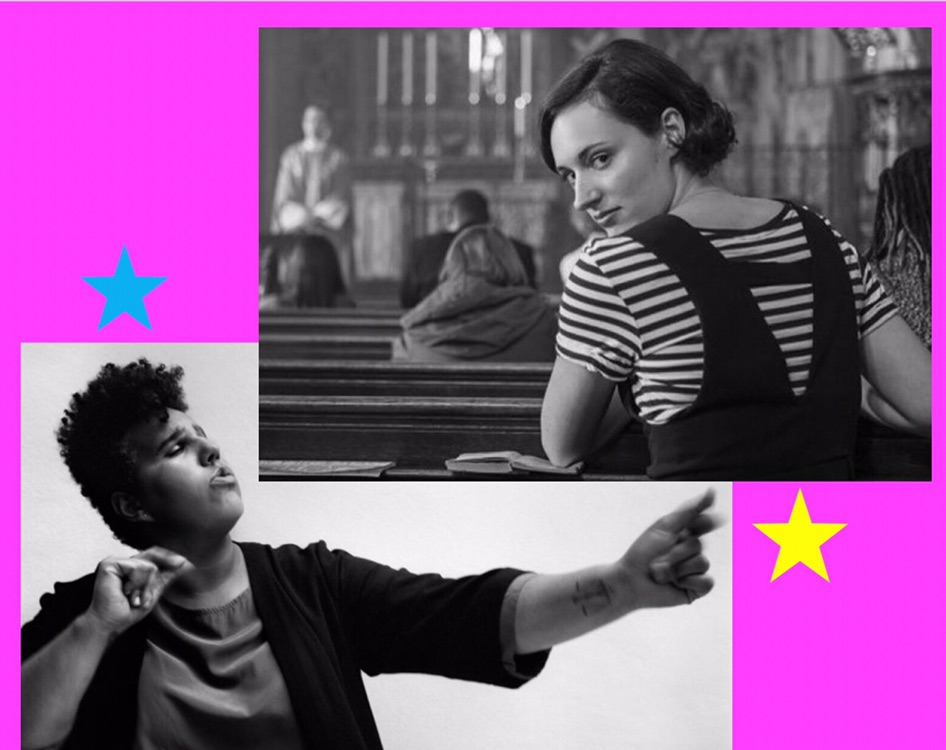 The critic Sarah Vowell once wrote about George Saunders, the brutal and hilarious fiction-writer, stating that "George Saunders is so funny and inventive he makes you love words and so wide-eyed wistful he talks you into loving people." Two artists who create beautiful work that is so true to both themselves and reality, in the way of Saunders, are Phoebe Waller-Bridge and Brittany Howard. Waller-Bridge, creator and star of the one-woman-show- turned-BBC-Amazon-television-show, Fleabag, and Howard, front-woman of Alabama Shakes and genius behind her first solo album, Jaime, which was released in September, are poets and artists who talk us "into loving people" and themselves.

Throughout the two-season BBC-Amazon television show Fleabag, we get talked into loving the main character, Fleabag, over and over and over again---despite her flaws and follies. The show's creator and star, Phoebe Waller-Bridge does this by making Fleabag charming and caring yet also daringly blunt and dedicated to her love of sex. Yet, Waller-Bridge doesn't just show us Fleabag and her escapades; she shares Fleabag's inner-thoughts, insecurities, interior jabs and inside jokes, by breaking the fourth wall.

Breaking the fourth wall is a trope used so often in William Shakespeare's works that there seems to be a British version of the performance convention. The convention is seen throughout British television, including tv shows like Peep Show, Miranda, and The Office (U.K.), and nicely accompanies the blunt and self-effacing comedy in these shows. While Fleabag holds true to this description, Fleabag breaks the fourth wall to show us her entire character at every level---sweet, rude, cheeky, and sad. By watching her feel joyous, embarrassed, or guilty, we both feel these emotions second-hand as a spectator, but sometimes first hand, her honesty, and openness uncovering such a tangible relatability for the viewer.

What is both so intriguing and so unnerving about Fleabag is the knowledge that she could turn towards you at any moment and catch you watching her. She catches your eye and holds your stare. Throughout the show, this exchange rarely consists of judgment, yet instead holds empathy and understanding. The unique empathy and understanding shared between the viewer and Fleabag through the show's fourth wall stimulate the 21st-century yearning for connection in a digital age.

Brittany Howard's first solo album, Jaime, is a journey through her exploration of love, identity pre and post-Trump, and grief. In her work with Alabama Shakes, Howard's liturgical lyrics exude comfort and reassurance amidst feelings of anger or doubt. On Jaime, Howard digs deeper, creating litanies about grief and the fear of losing a new love. We find Fleabag struggling with these same feelings in the second season of the show. Yet, as Howard's vigor heightens throughout the album and Fleabag's self-doubt dissipates throughout the season, both women further understand what they want out of love.

Howard and Waller-Bridge are both brilliant writers in that they say a lot without using too many words. This simplicity allows their art to connect with more people, dividing its complexity into small doses.

On Jaime, Howard's track "Short and Sweet" holds truths that Fleabag explores within herself in the show's second season. Howards lays down a string of simple yet beautiful lines: "There are mountains between us, there is time between us, oh, ain't there something between us? Something short and sweet." If these lines don't represent how Fleabag feels about love at the end of Season Two, then I don't know what does. Fleabag and Howard are both women who want love, yet don't understand how deserving they are of lasting and loyal love. Howard then closes the song: "Just the beginning. I only want the beginning. We'll give each other all of our best. And then, time can do what it wants with it" (Howard Jaime). These lines hold the hopefulness of young love, yet the knowledge of its finiteness; Fleabag opts for the short and sweet in Season Two, the result both heartbreaking and liberating.