The Good, the Bad, and the Uzi: A Grammys Recap from Someone Who Watched Twenty Minutes of the Grammys
Trump's America seems to be a bit more of a winner in the Grammys than we'd like to admit.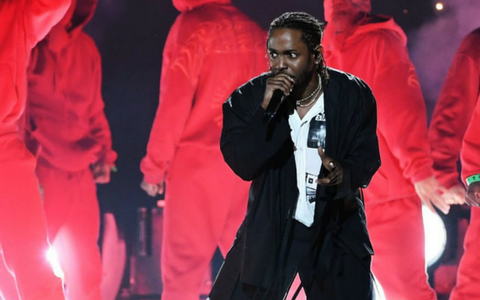 Published
It's been two years since To Pimp a Butterfly lost the Album of Year award to Taylor Swift, four years since Yeezus lost to Beck, five years since Channel Orange lost to Mumford and Sons.
In a roundabout way, this year's Grammys had a similar gut-punch feeling, with the opportunity for progress tantalizingly close. And yet, like every year, we're just left with the what-ifs. The Grammys are still handed out by the Recording Academy, a group that nominated SZA and Cardi B for 7 Grammys between the two of them. The same Recording Academy handed out none of those nominations, deciding that women need to "step up" and earn the awards. Such a statement would be tone-deaf literally any other year, but to say that in front of people backstage wearing Time's Up pins? There's no reason not to believe that Neil Portnow also thinks Lorde needs to "step up" and earn a solo spot like everyone else who was nominated for Album of the Year — who all happen to be men. The whole thing reeks of fake, performative feminism in the style of James Franco, et al.

While this is obviously the big snafu of the night, other questionable comments came through the night as well, the most glaring coming from Sony, who praised Kesha's performance of "Praying," which would appear to be about Dr. Luke, the producer accused of raping her … who worked with Sony. Whichever poor intern sent that tweet is probably being transferred right now to whatever depths of corporate hell there may be…

More to the point, all of this seems to be the white men of the Recording Academy recording other men, in this case Bruno Mars, the non-white POC that corporate suits dream about at night. Even if Bruno respects and appreciates the culture, the Recording Academy sees this as marketable music. Prince would have won more than eight Grammys if he was white, and Chuck Berry probably would have won a Grammy. And the argument that Bruno is much more commercially viable than Kendrick doesn't even hold water; Kendrick sold more albums. So it doesn't matter if Kendrick brings the fireworks every year in the studio and on the Grammy stage. The Recording Academy has missed a few of its best opportunities to actually show it has a head on its shoulders, missing the boat since Speakerboxxx/The Love Below (and that's not even the best OutKast album!).

Trump's America seems to be a bit more of a winner in the Grammys than we'd like to admit, with A Tribe Called Quest getting snubbed after their momentous performance last year. That much, unfortunately, is obvious.

Some lighter notes:

• Kraftwerk has a Grammy. Kraftwerk. LCD Soundsystem came back from their hiatus and won two Grammys. Donald Glover has a Grammy and is halfway to an EGOT.

• Carrie Fisher won a posthumous Grammy… against a field of Neil DeGrasse Tyson, Bruce Springsteen, Shelly Pieken, Mark Ruffalo, and Bernie Sanders. Hell of a field for Best Spoken Word Album.

• James Fauntelroy won his second and third Grammys for his work with Bruno Mars, which is something to celebrate in my book. If you haven't heard of James Fauntleroy, you've probably heard songs he's written. Truly one of the unsung heroes of popular music today.

• For classical music nerds — works by Alban Berg won *two* Grammys this year, for Best Opera Recording (Wozzeck) and Best Classical Solo Vocal Album. Perhaps the Grammys have moved a little farther forward than anticipated…

• Migos deserved a Grammy for Bad and Boujee over Humble, though they were neck and neck in the meme department , so the Recording Academy's decision is respectable.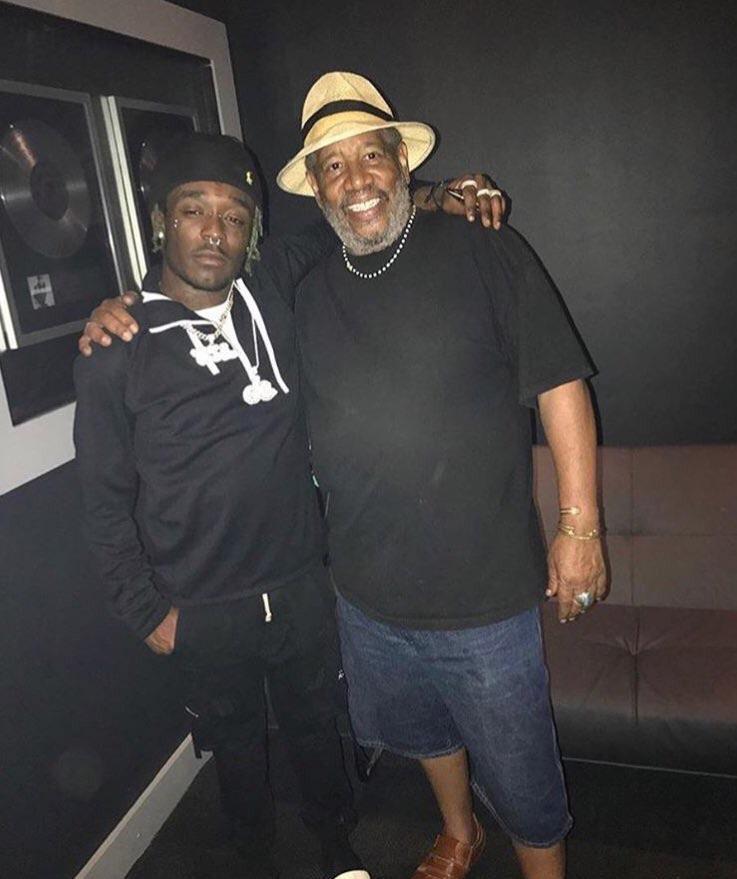 • Other Grammy snubs include: Magnolia by Playboi Carti; Slide by Calvin Harris; We got it from Here, Thank U 4 Your service by A Tribe Called Quest; Big Fish Theory by Vince Staples; Harry Styles's self-titled debut; and anything Jack Antonoff produced (though I understand why they didn't look at his Bleachers output).

• Lil Uzi Vert showed up like a mall goth from 2007 and wore pants the same size as his dad's, heretofore referred to as Big Uzi Vert.


• However, Lady Gaga wins the award for Baggiest Clothing Item.

• Lastly, did we really need the guy from Carpool Karaoke hosting the Grammys? He's obviously an accomplished guy, but in the hearts of millions he's just a guy who picks up famous people and sings with them in his car. I really wouldn't be surprised if they got someone like Cardi B to host … or Lil Uzi Vert … shoulder shimmying his way across the stage for three hours… maybe they'd get more viewers that way!