Review: Slaughter Beach, Dog // Welcome
"...the [project's] resonating message... is truly an insight to Ewald's potential, and heeds to his status as one of the most brilliant minds in independent music."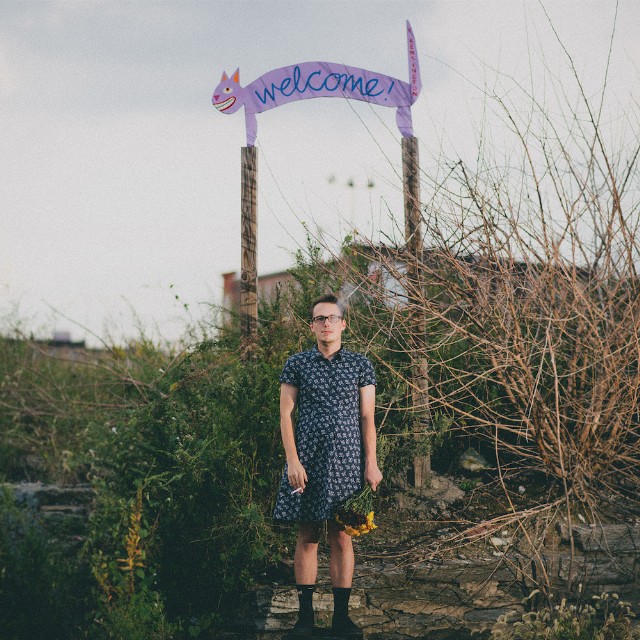 Published
This June, the world received one of the best modern-emo works of the year, and perhaps the band's best work, Modern Baseball's Holy Ghost. MoBo lead singers Jake Ewald and Brendan Lukens split the tense album in half, with Jake taking the vocal lead on the first, and Brendan closing the album. The tension was not unfounded: a hectic touring schedule had the group strained, sometimes against each other, one of the album's themes. After releasing the album, Jake Ewald was confronted with a bout of writer's block - and a desire to strengthen his writing. With these concerns in mind, Ewald started his most recent side project: Slaughter Beach, Dog.

Mainly self-recorded during breaks in the most recent Modern Baseball tour, it makes sense that Jake would want to take a different approach to his songwriting. On his debut album Welcome, he steps aside from the massively introspective and ultra-personal songwriting of his past. Instead, Ewald takes a third-person approach to the record, each song written from the perspective of his different characters living in "Slaughter Beach".

When transitioning from a history of first-person narratives to a new third-person series of fiction, it's easy to imagine a songwriter encountering more problems than breakthroughs in their writing. When I ran into Jake Ewald before his in-store acoustic performance at Used Kids Records (just north of Ohio State's campus), I had to make sure I asked him about this. I wanted to put my own songwriting struggles in perspective, but as an ulterior motive, I needed to double-check that the man was a human. Jake indulged that "It was definitely harder… Usually when I write a song I'm so quick to pull from something that just happened to me, I found myself having to write a storyline before I wrote the actual song… It gave me a whole new energy for songwriting in general, and just kind of opened up my brain… [It] helped me grow a little more, so I'm glad I did it, for sure."
This isn't to say there is a lack of Jake Ewald on this record. Taking a break from writing about himself allows him to share similar ideas through other points of view. However, tracks like "Job", make it easy to forget that Jake is not writing about his own experiences. The track closes with a chilling outro, as Jake discloses: "I don't know how I can make me proud again / Teach me how I can make me proud again".

Fans of Modern Baseball will instantly resonate with Jake's familiar voice and unique writing style. The opening track, Mallrat Semi-Annual, dives headfirst into a post-grad return to a family get-together: "Conversation premeditation is still allowed / Worse comes to worse / She screams "no!" and slaps you around / Take a peek at your watch and get your eyes off the ground / It's way too late for this". The powerful perception on the track is packed with meticulous detail about its characters, making them feel almost personally related to the listener. The track is interrupted by humor, and it's hard not to picture Jake's self-aware smile as he delivers lines like "It's Halloween in hell / But it sure looks likes dad's garage / She is the reason you're here / So quit acting like you can't see her / staring at you / and stop eating all the candy".

Musically, Welcome takes some risks, but none that are uncharacteristic of Jake's work with Modern Baseball. His sound is still just as present and familiar as it was on Holy Ghost, with a an injection of few open spaces for creative experimentation. On Politics of Grooming, a story of isolation, the track is accompanied by a sole egg shaker as its backing percussion. There are more cathartic tracks on the record, however - Drinks erupts in loud, cathartic guitar, and the album is closed with Essex Street - a moving two-minute instrumental.

Slaughter Beach, Dog is a very interesting project that yields a beautiful record. Fans of Modern Baseball will instantly connect with the resonating message, which is truly an insight to Ewald's potential, and heeds to his status as one of the most brilliant minds in independent music.

Stream Slaughter Beach Dog's new record on Soundcloud here, listen to the full AROUSE interview with Jake here, and see him perform "Job" from Used Kids Records here.