Recap: Pitchfork Music Festival 2018
"Be it the old friends I'd run into, amazing fashion I'd see, or new music I'd discover, I quickly began to understand why so many people come back year after year."
Published
Even as a Chicagoland native, upon navigating my way to the festival I encountered some bumps. Mainly due to my ignorance of Chicago's "L" train system, I missed the fact that there are two Ashland stops. The first, directly on the vertex of Union Park – home to Pitchfork (as well as North Coast Music Festival), and generally just being a popular spot for music and neighborhood camaraderie.

The other, however, is not only about sixty blocks south of my desired destination, but also where I managed to end up – promptly at 12:45pm on Friday, just ready for the gates to open… right? After asking another woman nearby for directions to Lake St. and moreover calling my mom for directions because "the GPS on my phone wasn't working" I hopped back on the Green Line, this time heading north to Ashland stop #1.

Although I arrived about an hour later than originally planned, I luckily made it just in time to be let into the pit for Melkbelly's set. With about fifteen other photographers there, I was eager to start the weekend and pleased to be doing so in such a cool, laid back manner. From there I made my way to Julie Byrne – a woman with the voice of a literal angel and the harp to back that up.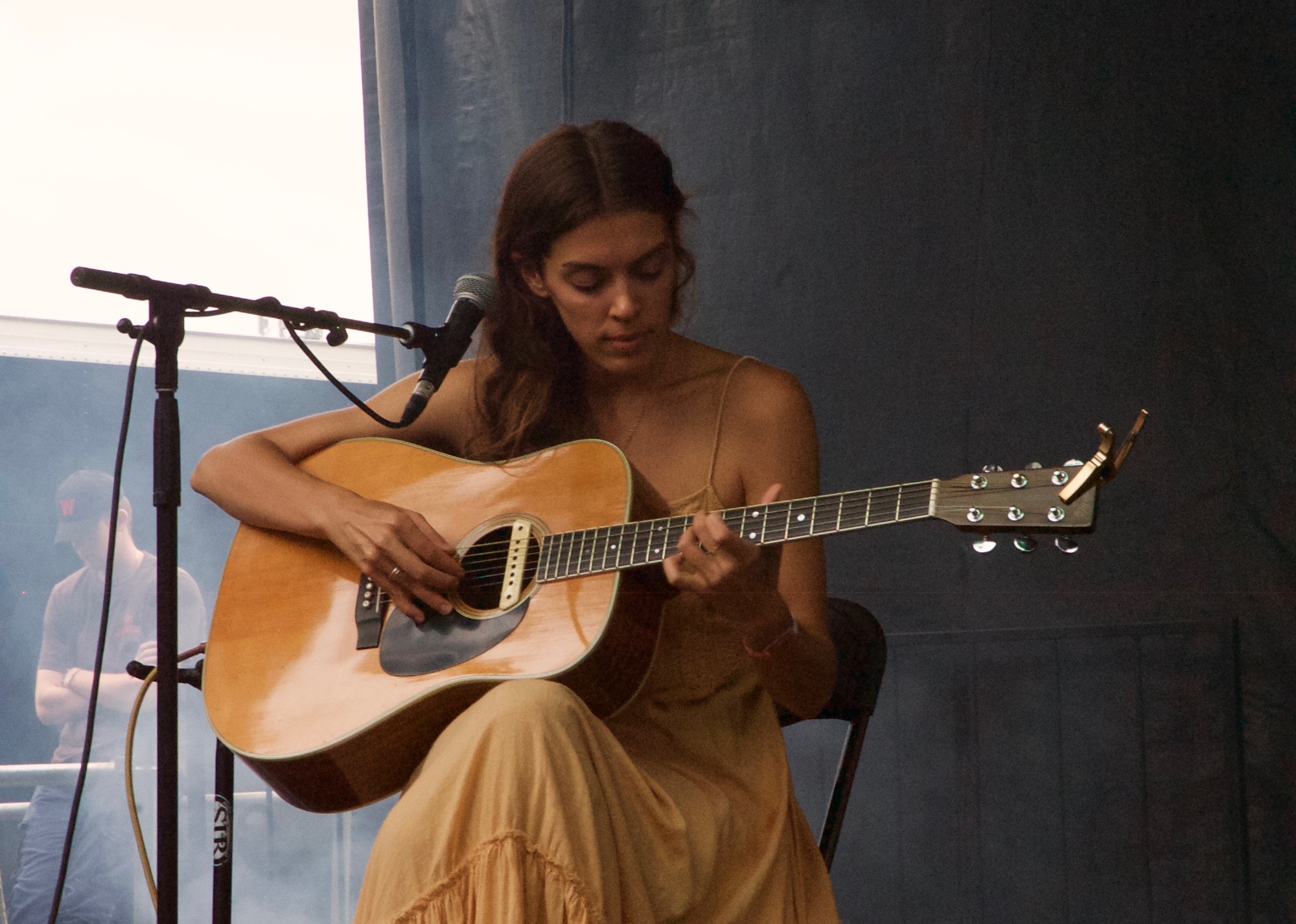 Julie Byrne performs at Homecoming Festival. Photo: Sophia R. Okin
Here, I started talking to the other photographers – many of whom already knew each other from working the scene. Some came with local magazines or big-name newspapers, others ran their own podcasts or worked freelance, mostly there for the music and overall experience.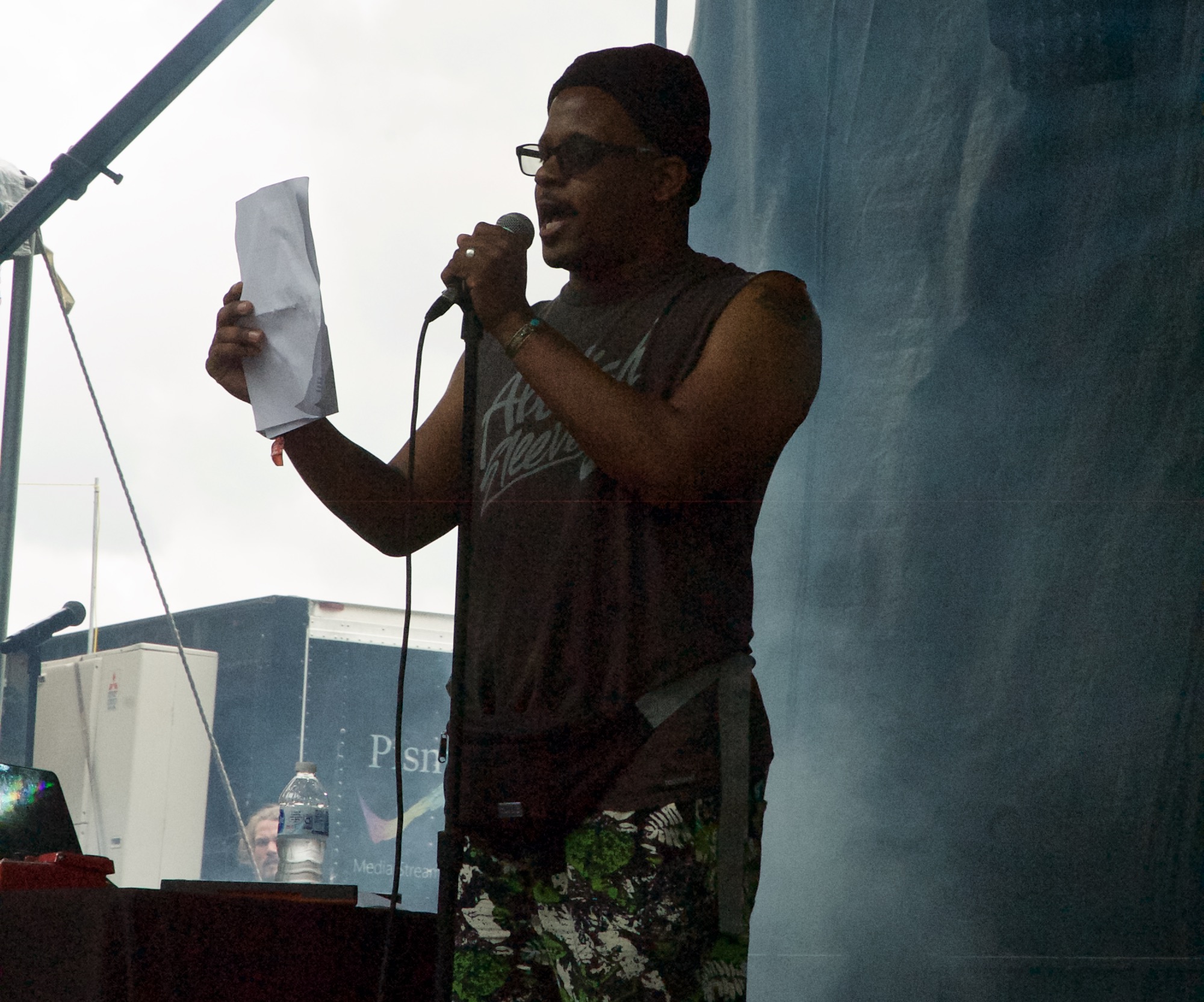 Open Mike Eagle performs at Homecoming Festival. Photo: Sophia R. Okin
At Open Mike Eagle's set, I ran into friends – scheduling to take the Metra together the following day, partially so I wouldn't get lost again, but mostly so I could see "The Dogs" (more on this later). A Chicago local, and obvious favorite, Open Mike Eagle's comfort with the crowd was like none I'd seen before – from joking about putting up flyers around his neighborhood, to trying out new material, and finally bringing on fellow Chicagoan, Serengeti, performing together at the tail-end of the set. Open Mike's set was where the weekend really started, as worries of the previous work week faded away, he made us hungry for what was to come.

The combination of local and a bit more popular artists on day 1 gave me an immense amount of excitement for the rest of the weekend – be it the old friends I'd run into, amazing fashion I'd see, or new music I'd discover, I quickly began to understand why so many people come back year after year.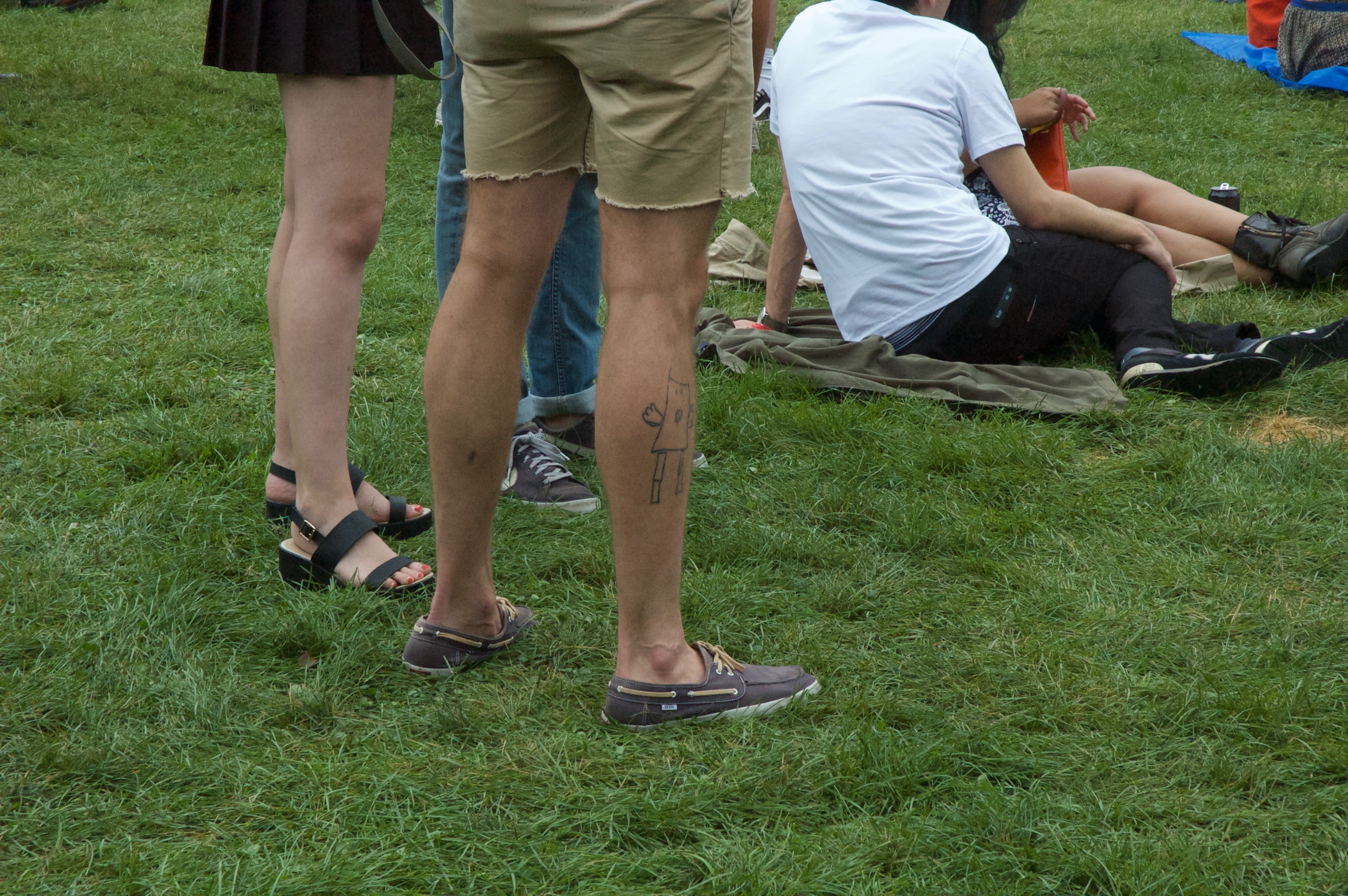 Not only was I on time today, I got to see The Dogs. As our gaggle of young adults traveled from the Metra stop to Union Park, a sort of electricity was in the air when approaching The Dogs. Two German shepherds guarding a compound on the twenty-minute walk, these boys weren't as rough as I'd built them up to be in my head, but still no one you wanted to mess with.

Paul Cherry kicked off day 2, keeping the rain away. A bit unsure at first, I quickly fell for Paul. His upbringing among garage rock and DIY shows was not quite forgotten when he decided to steer in the direction of jazz and pop. His sound, with notes of yacht rock and lo-fi pop, could be mistaken as coming from the soundtrack of your favorite John Hughes movie, with new takes on falling in love, technology, and politics.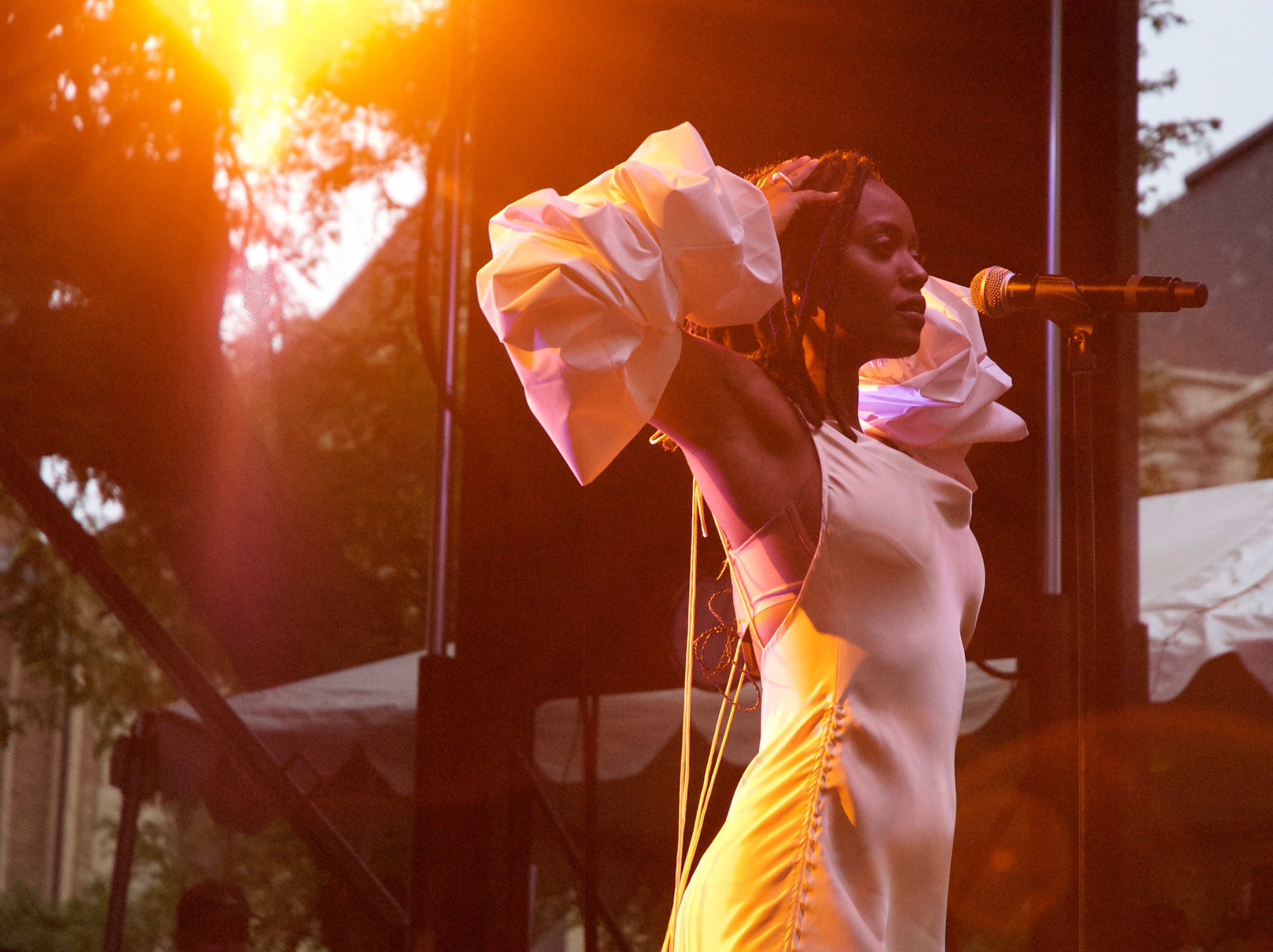 Kelela performs at Homecoming Festival. Photo: Sophia R. Okin
With favorites such as Moses Sumney and Blood Orange, I was most excited for Kelela on day 2. And boy did she deliver.

With poses struck and notes of honey hit, Kelela gave probably the best performance of the weekend. Her sound is a new-age R&B deeply influenced by jazz, the thing that first got her interested in the music scene. So much soul is packed into each song, Kelela flawlessly connected with the crowd and photographers alike – many of us taking a brief moment to step back from our jobs and truly take in the performance.
I almost didn't arrive on time today. The exhaustion of my first festival weekend was starting to wear on me and I had noticed most other press people wouldn't come in until a bit later in the day anyway. After mentioning this to a new friend, he said I had to show up for Nnamdi Ogbonnaya. And I am happy I did.

Another great deliverance, Nnamdi's performance and music is both fun and hits some deeper chords – questioning some of society's flaws, taking a stance on modern relationships, yet overall keeping things pretty light. I had the amazing opportunity to sit down with both Nnamdi, and his trombonist, Logan Bloom.

Bloom touched on the ability to really juggle multiple acts when involved with the music scene on a college campus – citing that many serious Chicago artists don't necessarily do music to pay the bills, rather because it is something they're passionate about (all the while working full time as lawyers or doctors during the day), and to "Just keep doing what you're interested in," warning students not to box themselves in.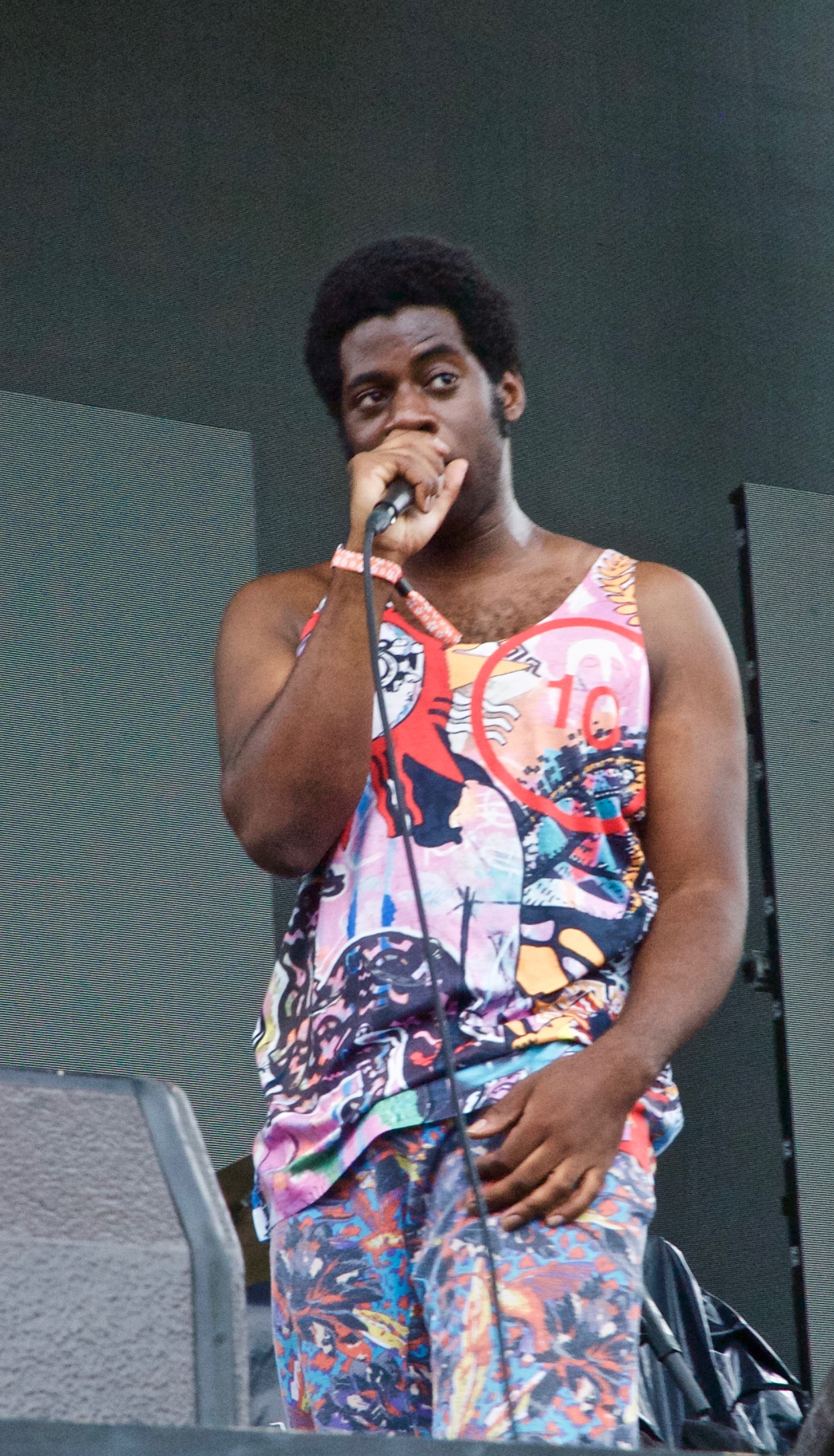 Other popular artists today included Japanese Breakfast, Noname, (Sandy) Alex G, and Japandroids, all drawing huge crowds for day 3 – as it was by far the busiest among attendees. The camaraderie was in full force today. With "Best Dressed" articles on the horizon and Pitchfork's accompanying art fair/poster sale slowly coming to a close, day 3 allowed us to look back on the past weekend and forward to the coming year and all the new music it would bring.

Closing out the festival was the queen herself, Ms. Lauryn Hill, back with a 20th anniversary performance of The Miseducation of Lauryn Hill. Here, everyone got up and gathered together around the green stage awaiting the glorious presence of such a legend. This set went above any previous expectations of mine, as she not only captivated the crowd herself, but created a space for us to engage with one another one last time.



Ms. Lauryn Hill did more than deliver for this final performance, bringing together all, from infants to well-seasoned members of the scene, for one last set – truly empowering us as we made our way back into the real world.