Haley Got Me Shook
"A Haley Reinhart Concert Review."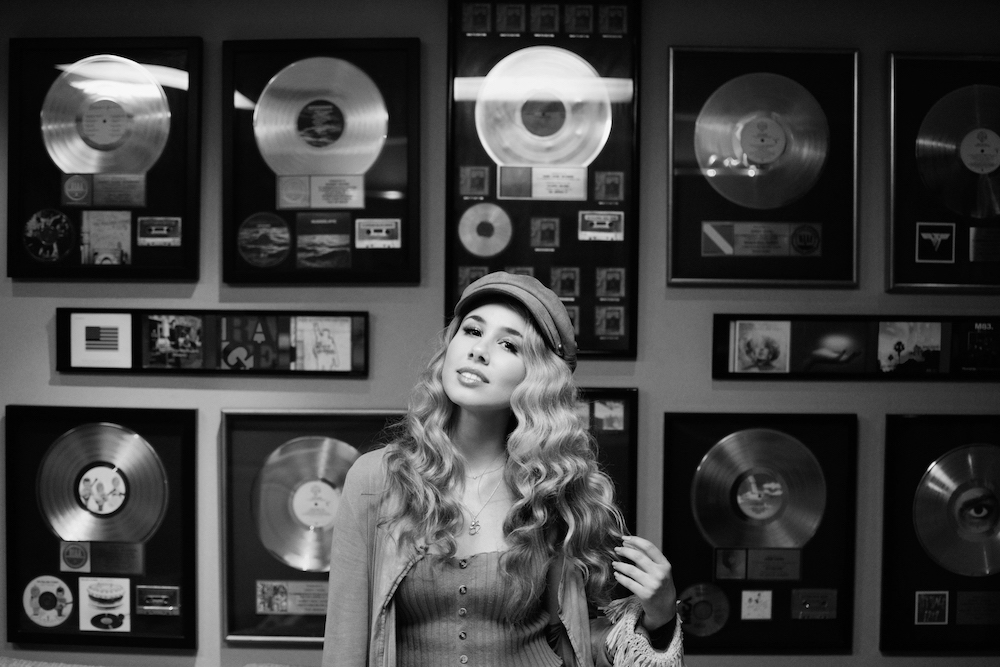 Published
Forward by Riley Shaw
On April 11th, 2019, I had the simple pleasure of traveling down to Nashville with my long-time friend, Tennison Gray. Against the suggestions of our managers and coworkers, we took the aforementioned Thursday off to travel 12 hours round trip--planning to make it back to Columbus at about 5:30 AM that following Friday (giving us an ample 3 hours to sleep before returning to work). From the car ride down, singing and smiling, to the concert itself, shouting and swaying, I couldn't imagine a better day or friend to spend it with. Upon arriving home, I asked Tennison the huge favor of writing up an article regaling our time together in his uniquely identifiable control over written English. He graciously agreed, and so I am pleased to bring to you "Haley Got Me Shook" by Tennison Gray.


Haley Got Me Shook


Narcissus, you would weep knowing I have looked upon the face of perfection, and, my poor Laconian, it is not you. The world may finally rejoice, for even when the midnight bell tolls, and the lances of lightning strikes, and the rolling thunder rumbles, I can attest that there is a light shining and piercing the forces of chaos and disarray. Powered by that plucky spirit and can-do-attitude (found only in life's more spontaneous adventures) we traversed down to the musical pinnacle of America. There, appearing before our weary eyes, rising over the horizon stretching towards the heavens like a metal Olympus, was Nashville, Tennessee. Our destination was none other than the Mercy Lounge, a fantastical venue full of character, chutzpah, and...character. Each room brimming with the heartbeat of the city, dripping with soul, and flavored with that certain effervescent je ne sais quoi that only Nashville can provide. It was the perfect setting for the concert we would see, for that night, and that night only, the stage would be visited by the ineffable Haley Reinhart.

The opener for the angelic Haley was a locally known Nashville denizen by the name Brooke Alexx. If there was ever an opener suitable for the incomparable Reinhart then Alexx would be it. Her voice burst with the combined energy of pops stars more well known and half as deserving. In one moment she could shake the mountains and in the next calm a storm. The set began with songs that were akin to more modern pop. Electric, synth-driven, backup dancer accompanied, these songs were good in their own way but lacked in something that I could only guess at. My mind turning trying to fathom what I thought was missing when, in the middle of her set, she stood there, alone on the stage, and talked about her love for her boyfriend, and then, only accompanied by a single piano she sang from the bottom of her heart a song so emotionally charged that to say I was moved would be an understatement. It was then that I knew what her songs lacked, and it was my understanding of her, I hadn't understood the human connection she gave, the synths had hidden the depth of her words, the strength of her voice--but with that single ballad, she had changed the room. Opening all of our ears, and with every song after we could take in the power that much more.

She ended her set to a cacophony of applause, cheered on by the whole of the audience, new and old fans alike. As she left the stage a bittersweet feeling overtook me for though I was sad to say goodbye to the newly found artist (at least to me), the electricity that now filled the air had everyone's hair standing on end. This was it, this was the moment that we had all come for, some near, some far, we had all journeyed to this very spot. Driven mad like Odysseus by the sirens call we had fallen in love with. We waited, with bated breath standing statuesque in desperate need for Frankenfurter to at last say '-pation' and free us with her appearance. It was in this state she saw us as she came to the stage. As Aphrodite rose from the sea so did she appear, clad in crimson, singing, her voice stoking the fires in the hearts of her captive audience. The crowd roared as she greeted us and her voice crackled to life on the surrounding speakers. What followed next I can only explain as what many experts regard as Nirvana; pure bliss overtook us as she kicked things off with the titular song of her album Lo-fi Soul. One cannot help but have an out of body experience when she sings. Her voice seamlessly transforms from swing to soul to rock to everything in between. We were floating down the river of her melodies caught in the dappled sunlight we meandered down this bubbling brook, entranced in the beauty around us. From such songs as "Shook" and "Baby Doll" to "Seven Nation Army" and "Can't Help Falling in Love." We, like the latter song, struggled to stay afloat in the melodic ocean where we found ourselves. Between each elixir of life that were her songs, she would talk to the audience and banter with her band, bringing out a personal side, a grounded human to the performer persona. As we listened to her sing and talk she treated the audience like old friends, introducing her grandfather, and calling us her baby dolls. Of course, like Frost once said, nothing gold can stay and the concert eventually ended. But not before instilling in me and those around a feeling of worth, and beauty and hope.

So it is with the closing of this review that I must say if you ever find yourself torn in life's strangling embrace, and that you are barely keeping afloat. Might I recommend a trip to Nashville, or perhaps Chicago, or where ever else you might find Haley singing, be it the stage, radio, or revolving record, and letting the music take hold. Pulling you away from the humdrum monotony of the Everyday, and wrapping you in the psychedelic, ethereal embrace only her tunes can provide.