23 Years Later: Let Love In
"Let Love In is testament to the timelessness of Nick Cave's discography."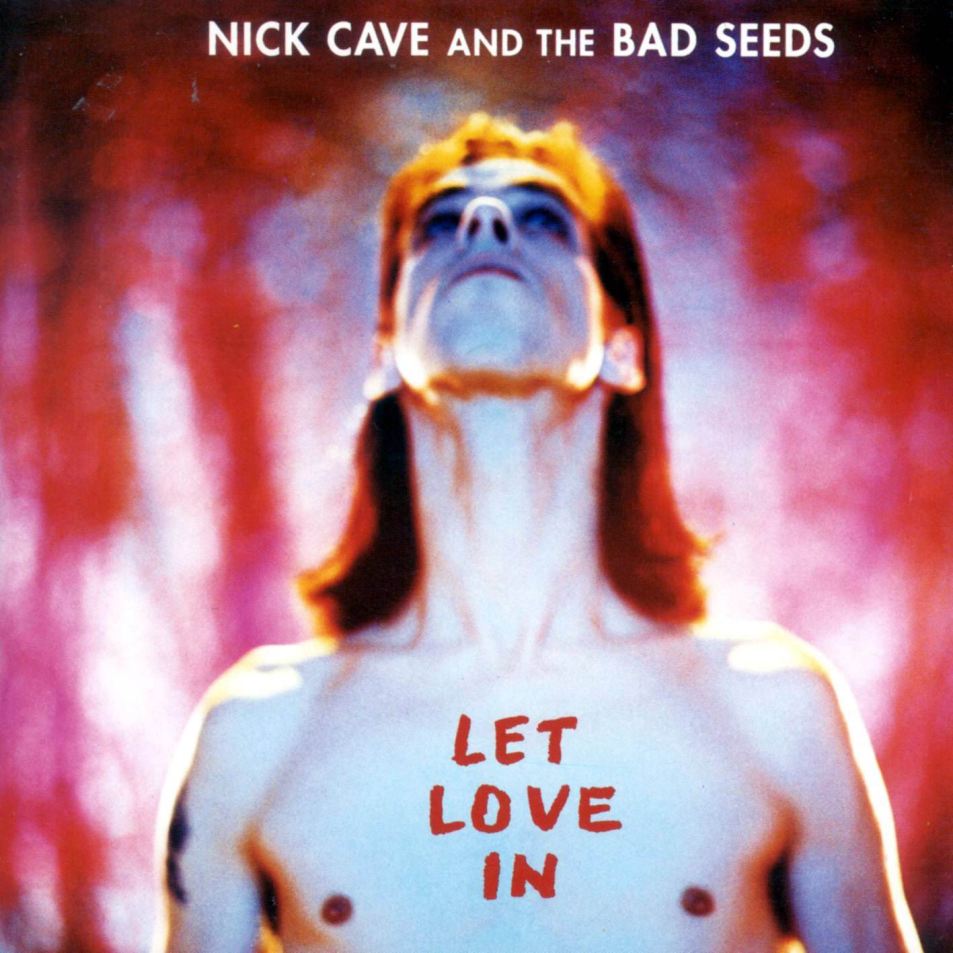 Published
At first glance, the 1994 Nick Cave and the Bad Seeds album Let Love In might conjure a vague sense of optimism solely from its title and artwork. Those familiar with Nick Cave will quickly realize that this is not the case.

There's a reason Let Love In is the standout album in Nick Cave's discography. The seventh studio album released by Nick Cave and The Bad Seeds was, at the time of release, their most polished. Cave had six albums to shed the loud progressive punk energy of his first band, The Birthday Party, and he proceeded to come into his own as a spectacularly macabre storyteller.

Let Love In's opening notes mimic the already-established, classic, gloomy-western Nick Cave style. The album is bookended by a two-part track, titled "Do You Love Me?". From the first seconds of the album, an ambience of mystery is quickly set. Simple, quick snare drum rattles accompany a dreary organ seeping through the background, as bent guitar riffs occasionally come to the forefront to permeate the thick, dark atmosphere. Cave begins his vocals in the same method established in his six previous albums with the Bad Seeds, as his deep, gloomy voice spills out lines like: "And I stacked all my accomplishments beside her / Still I seemed so obsolete and small... Well, I try, I do, I really try / But I just err, baby, I do, I error..."

There's a sense of juxtaposition on the first half of "Do You Love Me?" that is representative of the album as a whole. As Cave wraps up his seemingly-lackadaisical, nearly spoken-word verse, the Bad Seeds chime in and assist the chorus - spoken coherently and passionately. When consuming the album whole, it is this juxtaposition that keeps things interesting. Cave bounces back and forth between near-drunken confessions to clear, dictated philosophy in almost a perfect one-to-one track ratio.

Take, for example, the "Loverman" - "Jangling Jack" - "Red Right Hand" series. "Loverman" is a 6 minute ballad, and a track so powerful it was covered by Metallica. It's the first track on the album to introduce the iconic bell, ringing out in every verse as if from a belfry in the clouds. Cave's verses flow with nuanced levels of low energy, until the chorus kicks in without warning - drums blaring, guitars creating a hearty wall of sound, permeated just barely by a loud piano trying desperately to compete with the other noise, as well as a melody on the aforementioned bells.

But mere seconds after Loverman's conclusion, Cave comes back with the same energy found in its chorus, in a crazed chant: "Jangling Jack / Goes Yackety Yack / Visits the home of the brave / Hails a fat yellow cab..." As instruments struggle to compete against others and reach the forefront of the the track, Cave lets out a series of "Woo"s (and a brief series of "mummy?"s) that easily break through to the front, disorienting the listener in the most pleasant way.

And yet, a single beat after the maniacal, wandering "Jangling Jack" finishes, the standout track in Nick Cave's entire discography begins. The group's iconic bell rings out over a slow, quiet snare line played with a brush. A stand-up bass wanders up and down a low octave. One pair of organ notes are played staccato. Cave's oscillator whistles in the background, in an added attempt to create this particular scene, which is set for what must be as dark as murder (what one might assume is Nick Cave's favorite subject).

With chilling diction, Cave mutters the first verse of "Red Right Hand": "Take a little walk to the edge of town / And go across the tracks / Where the viaduct looms / Like a bird of doom / As it shifts and cracks / Where secrets lie in the border fires / In the humming wires / Hey man, you know / You're never coming back". If this sounds poetic, it's not unfounded. The liner notes of his next album, Murder Ballads, confess that the track is a direct reference to John Milton's Paradise Lost, referring to the vengeful hand of God.

The music that accompanies "Red Right Hand" is relentless in keeping up this characteristic, dark ambience. In between verses on this chorus-less track, a minimalistic guitar line shares 12 simple notes, before diving into Cave's dissonant and loud organ chords - gradually building in intensity until quickly cutting to return to the simple, quiet verse background.

The return to "Do You Love Me?" occurs on the last track on the record. Gone by now is any sense of comfort or uplifting energy. Stringed bow instruments play the same note for nearly the entirety of the track. The bass continues to walk up and down its scale. The bells still exist here, but are now slightly off-key. The choruses that once broke up Cave's utterances with clear, major diction are removed, and replaced with Cave's vocals, becoming increasingly low and without energy. The track is designed to be uncomfortable - which is a fitting end to what Cave has built on this record.

Let Love In is an incredibly poignant album to listen to during the darker times in life (as is the case with most of Cave's discography). This album is excellent due to the nature of how Cave writes - he gets it. He's mastered the art of opening his soul through incredibly dark times in his own life - the death of his 15-year old son, even, on Skeleton Tree - and Let Love In is testament to this timelessness. Proven with Let Love In is Nick Cave's legendary status in gothic storytelling, and his potential as one of the best poets to ever create music.